Whether designing for myself or my interior design clients, I pride myself on being practical. I'm always asking myself: Is there something that can be refurbished? What do we have that could still work in the space? Can I find a more affordable version of this piece I love?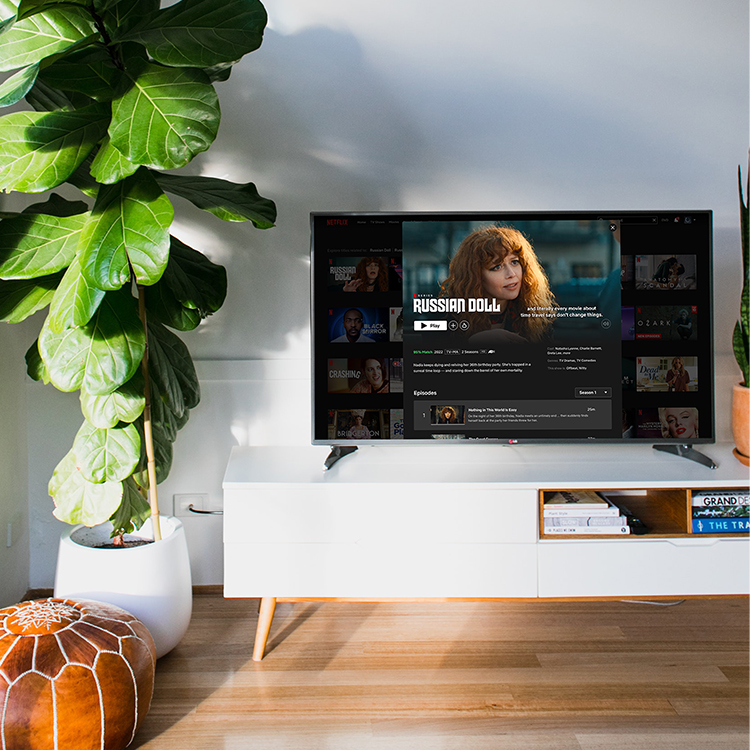 stop mindlessly scrolling on Netflix—these shows have our seal of approval
For example, we recently needed a new television console for our living room and a few years ago, I purchased the Ikea Besta Burs desk in lacquer red. Needless to say the lacquer red would no longer work with the space or my current taste! I'd seen a few DIYs for gold leafing online (mostly for mirrors), and I knew if I painted it white and added a little gold, it would be the perfect mix of airy and glam that I was after. This DIY is very reasonable (it only cost me $11 for the kit!) and super easy! This technique would work on wood as well, so shop your basement, local thrift store, or snap up the Ikea desk if you want a little luxury for your space!
Materials:
Step 1:
This is optional, but I decided to spray paint the legs of the desk gold in case there were any gaps in the gold leafing. It's not necessary, but it's a simple step that makes the precaution worth it!
Step 2:
After the legs of the console dried, I assembled it. Remember, rather than applying the gold leaf to the legs separately, pay more attention to the areas that will be visible (for instance, leafing the base and tops of the legs isn't necessary, as they won't be seen).
Step 3:
Place newsprint or a drop cloth underneath your console – the gold leaf can get messy!
Step 4:
Using an old paintbrush or foam brush, apply the adhesive to the legs. Wait about two minutes for the adhesive to get tacky before you can apply the gold leaf. While one area with the adhesive is setting up, you can apply gold leaf to the already tacky area.
Step 5:
Apply the gold leaf. Take one sheet at a time and wrap it around all sides of the leg then press down. It will tear apart in places but don't worry, just keep pressing down. If there are multiple tears the leafing will appear cracked and antiqued – don't worry, it will come together and look beautiful! If there are gaps, just apply more adhesive, and fill in with smaller pieces of gold leaf.
Repeat steps 4 and 5 until all the legs are covered.
Step 6:
Apply sealer to the gold leaf.
Step 7:
Invite friends over and relish in your handiwork – they won't believe the gold leafing was a DIY because it looks so good! Job well done; cheers to you!