As a team, we all certainly have a unique style and different interests. We're a mix of dog and cat people, we often disagree on the best Taylor Swift songs (all I'm saying is that "All Too Well" isn't #1, and that's that), we have unique tastes in office snacks, and we'll never come to a conclusion on which is the best Starbucks order. But of the things that are known as universal truths amongst the Everygirl office (Harry Styles is the best member of One Direction, Tayshia is our favorite Bachelorette, jeans are canceled, white Christmas lights are the prettiest, and Meghan Markle can do no wrong when it comes to fashion), one thing is for sure: we LOVE beauty products.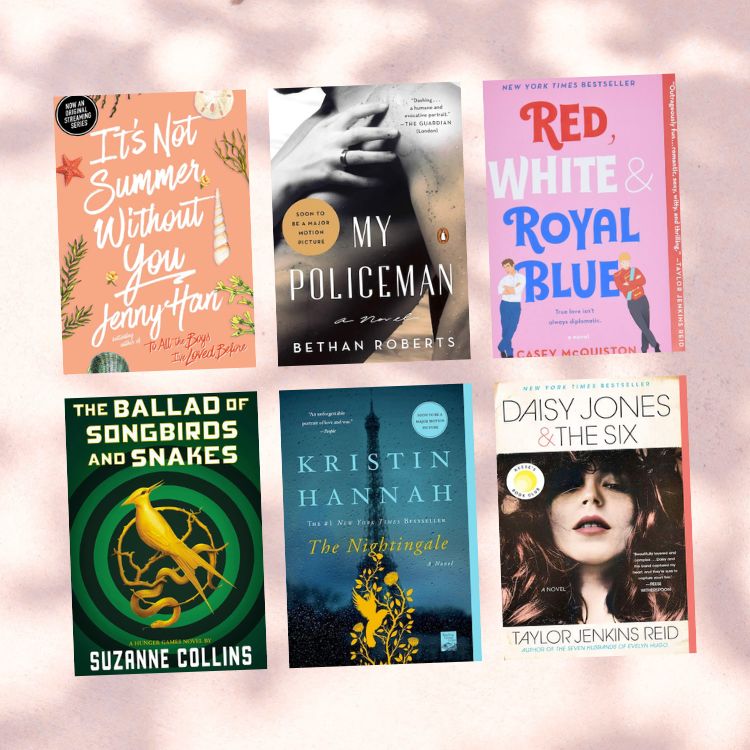 trust us: you're going to want to read these!
Not a day goes by that someone doesn't message the other asking about a new product, their current favorite sheet mask, or a beauty story pitch idea. Fashion is fun, but beauty feels like a self-care activity we can all take part in. As the year comes to a close, there are a few products adorning our wishlists this holiday season. If you're looking for the perfect gift for your beauty-loving friend or for something new to add to your wishlist (why is it that every time I'm asked what I want, everything I've ever seen or wished for magically pops out of my head? I'm calling it the laws of physics), take a hint from us.
Rae Wellness
I've expressed my immense struggle with sleep the last few months with our editorial team at length. For whatever reason, none of my usual go-tos are working, and every single night, I lay awake in bed for hours on end with zero relief. And my skin, stress levels, and mental health are all taking a hit because of it. I've been on the hunt for my fix with something a little heavier than typical melatonin that wouldn't make me feel like I wasn't rested in the morning, and this sleep capsule—a mix of melatonin, lemon balm, chamomile, L-theanine, and more—sounds like the perfect fix.
Pat McGrath Labs
I'm the girl who asks for a new eyeshadow palette just about every Christmas, and this is at the tippy-top of my list. I recently splurged and bought one of Pat McGrath's big eyeshadow palette (I was a very good girl this year, what can I say), and it is... my pride and joy. It will go in the grave with me. If my house caught on fire, I'd grab that palette before I grabbed my laptop. Truly, I'm obsessed. Her products are expensive as hell, but they are gorgeous, one-of-a-kind, and so special. This quad is something I could see myself using all the time, but the shades are unique enough (these might *just* look like eyeshadows to you, but they're actually her "special shades," meaning they're really textured and glittery in the most sophisticated of ways) that they add something new to my life. I know my mom loves to say I need another eyeshadow palette like I need a hole in the head, but I'm telling you, she's different, OK!!
Nuface
My dreams of a snatched jawline have led me to grill Beth for the past few months about her Nuface. After consistently telling me how much she loves it (read more about that here), I'm ready to splurge. The before and after images alone are enough to make you press add to cart. This at-home microcurrent device helps diminish the appearance of lines and wrinkles while also improving your skin elasticity and contour. The mini is great if you only plan on treating your face and aren't interested in the other attachments. If the specialty attachments do interest you, you'll need to go with the Trinity instead. Santa: this is at the tip top of my Christmas wishlist, but I fully plan on purchasing if you don't pull through.
Equilibria
This is another product I've been #influenced into needing by the constant ecstatic reviews from our team. Everyone who has tried the Equilibria rollers raves about them for their ease of application and fast acting properties. This set contains one roller for calming and another for energizing. I can see these having a lasting place on my desk, which is where I probably need the most calming down.
Use code theeverygirl for 20% off your first order!
Ren Clean Skincare
Consider this a less glamorous, but equally essential ask. The other day I caught a glimpse at the back of my arms and what I saw was truly shocking. Maybe it took me so long to notice because I now spend 95% of my life in some form of pajama, but the back of my arms and thighs are looking rough. Many people refer to this as "chicken skin", which is common when dead skin cells get trapped in your pores. This body serum is packed with AHAs to naturally exfoliate away dull skin, leaving you soft, smooth, and glowy. It also has probiotics that reinforce your skin's natural moisture barriers. If you suffer from dry skin or just ran to a mirror to check the back of your arms, this is a must-buy.
Sephora Collection
Organization is on the top of my beauty to-do list because, to be frank, I am currently overrun by beauty products—so much so that when I'm looking for something to complete a makeup look, I have no clue where it is. Please don't judge me. I want a makeup case that holds all of the items I love to use regularly, along with the products I tend to use on a special occasion basis. This traincase looks sturdy and holds what looks like would be enough for my ever-growing collection.
PAT McGRATH LABS
Lately, I have found comfort in watching makeup tutorials that focus on the eyes. There's something so soothing about watching a makeup look come together with such a subtle placement of products. I haven't had as much fun creating makeup looks this year since I've spent most of the year in the house, but I'm feeling the urge to get back to that creative part of my life. The Mega Mothership palette has 18 shadows with different finishes and hues that I imagine could create a wealth of eye looks without ever having to use anything else.
Charlotte Tilbury
During the last Sephora sale, I picked up a set of three popular mini Charlotte Tilbury lipsticks to try them out (I've never been a huge lipstick person, but it's just because I don't feel I have any that look great one me). I expected cult-favorite Pillowtalk to be the winner, but this shade absolutely blew me away. Nudes tend to look really pink on my lips, but this one is more taupe and is, literally, my favorite nude I've ever tried. I'm definitely looking to pick it up in the regular size since I'm almost out of the mini.
Kérastase
As a fake blonde who dyes her hair every 3-4 months, I'm constantly on the hunt for products that will actually help to repair my colored hair. This overnight serum is made for lightened hair, and after recently going a bit lighter than I planned, this shot straight to the top of my wish list. It claims to help hydrate damaged strands, restore damage, and protect from breakage. Plus, an overnight serum for my hair sounds innovative and cool and absolutely necessary.
OUAI
For Christmas this year, I'm asking for the gift of volumized hair. Unfortunately, thin hair runs in my family (so my mom, I mean Santa, understands the struggle), and I have lusted after thick, Gisele-level locks my entire life. I've tried every hairspray, texture spray, or volumizing product on the market, and while I have a few favorites that help my hair presentable, I'm still on the hunt for that hero product. I love all the products from OUAI, so when I saw this dry texture foam, my jaw immediately dropped… a formula that actually coats every strand with texture polymers that visibility thicken and refresh the hair, and leaves an elegant floral fragrance? Yes, yes, and yes! The best part: yes it's a foam, but you add it on dry hair so you don't have to wash your hair in order to apply it, which makes it more effective, convenient, and fascinating (a foam for dry hair!? How!?).
Nurse Jamie
Everyone has their specific beauty obsessions: for some, it's haircare and long locks, for others, it's makeup and a bold eye or red lip, and for me, it's facial massage. Maybe because I believe it's the secret to eternal youth or maybe because I wake up everyday with extreme puffiness, but either way, I am hooked on poking, prodding, and de-puffing the face. I'd say it's about time I upgrade my gua sha game with this tool from Nurse Jamie (AKA every celebrity's favorite beauty guru. Seriously–check out her Instagram). It's shaped similar to a gua sha so you can get into all the important areas (under-eyes, brow bone, jaw line, cheek bones, etc.), but it vibrates for extra firmness and glow boost, and also has an option for either hot or cold. AKA it's basically a gua sha on steroids.
Rahua
I've been hearing amazing things about this clean haircare brand for years and I just recently switched to their shampoo and conditioner and have become absolutely obsessed. My hair has never looked and felt better straight out of the shower. Now I'm eyeing this leave-in treatment that promises to tame frizz (my nemesis), protect hair from heat-styling, and help strengthen it overall. Win, win, win.
RevitaLash Cosmetics
I absolutely hate how much eye makeup tends to just slide right off my eyes and gather underneath them, no matter what eyelid primers I try. So lately I've been forgoing mascara and just curling my lashes for lift. The RevitaLash conditioner has been on my list for ages and I feel like it's finally time to move it to the top of my wish list, especially since it's all eyes on the eyes (lol see what I did there) now that face masks are essential. I keep seeing it pop up in Youtube tutorials and best-of lists and I've literally never heard a bad review. Can't wait to blink and start a small hurricane with the force of my extra-long lashes.
Tatcha
I hadn't been much of a skincare gal until recently, when I realized I see aging below my eyes, and realized it was time. I've always wanted to achieve that glowing, effortless look when I wake up, and I haven't had any luck. So many of my friends and influencers I follow on IG love Tatcha products, and now I think it's time for me to hop on that bandwagon and try some products myself. There truly is no better way to try out the brand than getting a gift set, and this is at the top of my list, so fingers crossed!
OUAI
If you know me, you know a slick middle part bun is my go-to. It's so clean and so easy, and you can pair it with gold hoops and you're good to go. But I've been struggling when it comes to products to lay my hair down. I've tried hairspray, men's hair gel, and other gels, but nothing does the trick, and most times, by the end of the day, it looks like I have dandruff from the gel hardening and creating a white cast. So, I saw a favorite influencer of mine use this, and she got the look I'm going for in no time. If I don't get this from a loved one this Christmas, you bet I'll be at Sephora on Dec. 26 getting it regardless.
Necessaire
I love Necessaire's body wash, so I'm eager to try their lotion as well. My skin gets really dry in the colder months, so I want to get ahead of it sooner rather than later and I know if it comes from Necessaire it will smell and feel amazing.
Wander Beauty
I am actually the worst when it comes to using eye masks, so why are these on my list? I have boxes of these that I always mean to use but then never seem to get around to. I save them for rainy days and then completely forget all about them. But a gold eye mask? That might be the thing that finally converts me!
Rare Beauty by Selena Gomez
I've really been wanting to try Rare Beauty, and when I saw this mini set on Sephora's website, I figured it would be the perfect way to test out the products. 2020 has been the year of cream products for me, so I am especially excited about the liquid blush, which I've heard great things about, but I love a good tinted lip balm as well. Plus, the beautiful packaging doesn't hurt!
Maison Margiela
I've been seeing these perfumes all over the internet this year (I'm sure I'm not the only one), and I've been so intrigued by them that I needed to add them to my list. Since I haven't smelled them in person, I thought that this pack of three rollerballs would be a great way to try them out. I also just love rollerball perfumes because they are extra chic and so easy to throw in your bag for all-day touch-ups.
Shiseido
I have been on the HUNT for a good eye cream for far too long, to the point where I've been without one for the past two months. In skincare time, that's like, five years, right? I've tried so many in the past that I'm just "meh" about. But after an extensive amount of research, I think this might be my new go-to product. It's worth a pretty penny in my book, but you just can't put a price on combating those under eye bags/early signs of aging.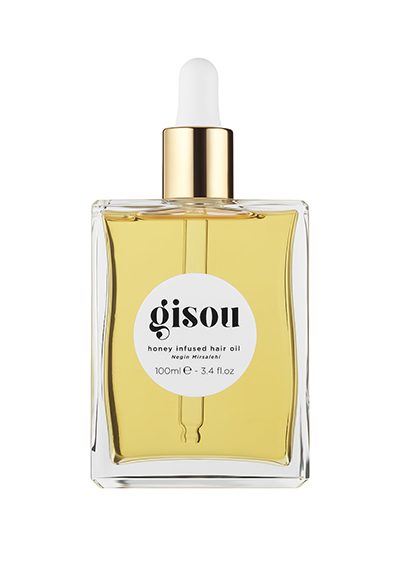 Gisou
This honey-infused hair oil is at the tip top of my holiday wishlist. I've heard so many great things about this product, including but not limited to: the perfect packaging, incredible scent, and visible results. It's dry everything season, so I want to go into the winter armed and ready with a moisturizing oil that'll keep my hair healthy AF.