Cupcakes and Cashmere has become the gold standard for a personal blog with mass appeal. Readers adore blogger-turned-author Emily Schuman for her unique blend of fashion, food and an artful approach to daily living. With a keen eye for mastering the mix of high and low, Emily never fails to inspire with her luxe yet achievable looks and refreshingly genuine style of writing. After starting her blog in 2008 as a place to document her inspiration, Emily was one of the first bloggers to work with a retail brand when she partnered with Coach to design a limited edition pastel pink handbag, which quickly sold out. This summer, she published her much anticipated debut book, Cupcakes and Cashmere: A Guide for Defining Your Style, Reinventing Your Space, and Entertaining with Ease, which became a national bestseller (and sits proudly on our bookshelf!). Emily has girl-next-door accessibility and the power to sell-out products across the country. In short, she's building an empire.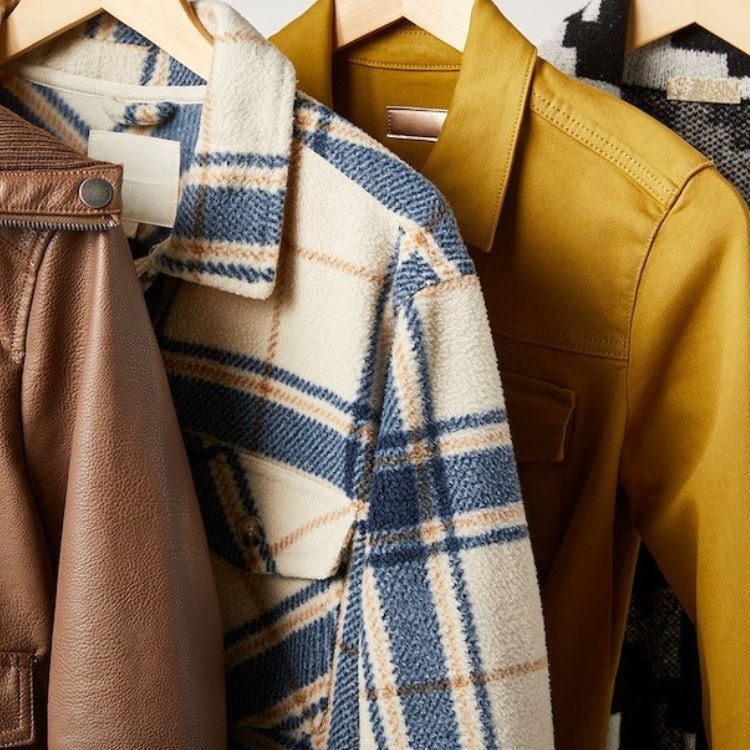 ...and it's wallet-friendly
We admire Emily because she was one of the first bloggers to establish herself as a viable commercial force, prompting both readers and the industry elite to acknowledge that with enough hard work and a passionate following, it's possible to build a personal brand in a wholly new digital way. All the while, she always prioritizes connecting with her readers. What Emily says (and wears) goes—we care just as much about her perspective on the ever-evolving business of blogging as a new key lime pie recipe or J.Crew skirt posted on her blog!
Below, Emily shares more about her career in sales at AOL and Condé Nast up until she started Cupcakes and Cashmere, tips for transitioning into full-time blogging, and the ultimate vision for her personal brand. Everygirls, please say hello to Emily!
Name: Emily Schuman
Age: 29
Current title/company: Blogger/Author of Cupcakes and Cashmere
Educational background: Sociology major and Media Studies minor from Scripps College in Claremont, California
Year you started Cupcakes and Cashmere: 2008
During college, you interned at Goodby, Silverstein & Partners. What did you learn from this experience?
I learned how to be proactive. I desperately wanted to work at that agency (they're the ones that came up with the "Got Milk?" campaign), but they didn't have any internships available. My dad taught me about the importance of networking and maintaining relationships, and I essentially convinced/forced them to let me come in for an informational interview. Once they met me, they wanted to find a way to make it work, so I had a slightly unofficial internship at the company, which turned out to be an invaluable learning experience.
How did you land the job with Teen Vogue? What was your role there?
I worked in sales for both Teen Vogue and Domino magazines. I interviewed at Condé Nast for pretty much the duration of my senior year in college—it was pretty intense. I didn't even have any semblance of a back-up plan. That's how badly I wanted to work there. I can't say exactly how I landed the job, but I think it was a combination of my work ethic, communication skills (follow-up emails, hand-written thank you notes, etc.), and my eagerness to learn.
When you first began blogging, what were your intentions for Cupcakes and Cashmere? At what point did you begin to view your blog as more than just a hobby?
Cupcakes and Cashmere was more of a personal endeavor in the sense that it was something I wanted to create and maintain for myself. I think like most people, I started it since I wasn't feeling creatively stimulated at my current job. I set certain goals for myself—to create unique content, to update my site on a daily basis, and to focus on improving my photography skills. After a while, I started to develop a decent-sized following. It was at that point that I began to look at the bigger picture and created a strategic business plan so that I could eventually work on my site full-time.
Do you have any formal culinary training?
Definitely not. When I first started my blog, I knew I wanted to write about a variety of topics, including food, but at the time, I was a complete mess in the kitchen. I would light things on fire pretty regularly and toss out most home-cooked disasters in favor of take-out. But slowly I started to improve. I would watch shows on The Food Network, spend hours on YouTube teaching myself different techniques (for making bread, perfecting pie crusts, etc.), and would cook with my husband to master basic skills. I'm certainly no professional, but now I find cooking and baking to be two of my favorite pastimes.
Did traffic on the site grow steadily over time or was there a specific turning point when you saw exponential growth?
It was pretty slow and steady. It's funny, I receive a lot of emails from girls starting blogs wanting to turn them into a success story overnight. I don't think most people realize just how much time and effort it takes to make things look…well, effortless! I wrote for months without any comments or readers (for a while, it was just my parents and husband). I try to encourage people to start blogs since they're passionate about what they're writing about, not because it's an easy career path, by any means.
Tell us about your partnerships with Coach.
Getting to design a bag with Coach was an incredible experience, and I really learned a lot, mainly about trusting my vision. I knew I wanted to make a bag that was exceedingly simple in its design, but with one twist: I wanted it to be a pale, cotton candy pink. Coach was reluctant about the color and encouraged me to consider something a bit more safe. I was so torn. I didn't know whether I should go against my gut or trust this established brand that knew a lot more about designing purses than me. But I stuck with the pink shade and on the night of our opening party, the main designer I had been working with approached me and said that it was the color that made my bag so special. That really meant a lot, and then to find out my bag sold out shortly thereafter was just the icing on the cake.
Congratulations on your book, published this August! What were the biggest challenges to writing it and completing the publishing process? Greatest rewards?
Thank you! Writing my book was really, really hard. I simply bit off way more than I could chew. I was doing all of the writing, styling, modeling, photography, interior design, recipe creations, etc., while also maintaining my daily blog and planning a wedding. It was the most challenging thing I've ever done, but the day the first bound copy arrived, it was all worth it.
Do you have a staff? If so, at what point did you decide to expand your team? If not, would you ever consider hiring one?
My husband works with me, but I've yet to expand my team. It's something I've needed to do for several years now, but I have a hard time letting go. The goal is to bring on some interns/assistants later this year.
How did you make the transition from the working world to full-time blogging?
It was actually a relatively simple decision. I had been working at my day job from 9 to 6, then coming home to blog for the next few hours. But once I had grown my site to a place where I could potentially support myself on it exclusively, I began thinking of ways to make that transition. Luckily for me, my job at the time was offering voluntary lay-offs, so I signed up and took the plunge. I thought I'd have at least some regrets, but I was calm and cautiously optimistic.
In what ways would you like to see your career evolve?
I want to continue to diversify my brand. The first step was writing my book, so that I could evolve my online identity into a concrete offline product. I'd like to do other collaborations with companies that I believe in and get more involved with creating video content. Ultimately, the end goal is to have a Cupcakes and Cashmere product line.
What role does your husband play in your blogging career? Tell us about the wedding, too!
My husband has been my biggest supporter since the day I started my blog. He's always helped take the pictures of me, but it's much more than that. He's genuinely interested and invested in what I do—initially because it was my passion, but now we've turned it into a family-run business of sorts! Our wedding day was the best day of my life. It went by way too fast, but luckily we had a wonderful photographer (Max Wanger) who captured the little moments beautifully.
What advice would you have for girls looking to find success in the blogging industry?
Have fun with it! Blogging is such a rewarding thing you can do for yourself, whether it's to track your progress while traveling the world, learning how to cook, or documenting your outfits. Be open to change and gradual progression; not everything has to be perfect right when you start. But ultimately it's just about creating a space you love to visit with crisp photographs, compelling content, and a nice, clean layout.
Best moment of your career so far?
When my editor called to let me know that they were having a Cupcakes and Cashmere-themed party in the Abrams offices to celebrate the fact that my book had become a national best-seller.
Take us through a day in the life of Emily Schuman. What does your average workday look like?
It varies day-to-day, but I've been focusing on creating a more streamlined process. My basic routine looks something like this:
– Wake up between 6 and 6:30am, start combing through my emails and organizing response "time slots." I receive quite a number of emails each day and used to let my inbox build up to the point where I'd have to spend hours each day responding to messages. Now I set aside specific periods to respond to the most pressing business and push less time sensitive replies to later slots.
– Have a light breakfast and go to the gym
– Begin outlining upcoming posts, curating inspirational images, working on content for Estée Lauder, coordinating photo shoots, making recipes, and coming up with new DIY projects. This is the bulk of my day, and I try to outline and complete two to three posts per day, so I can build up a queue of two to three weeks of content each week.
– Take various phone and in-person meetings.
– Make a concerted effort to stop working by 6pm. This has been a really important and conscious decision that has made perhaps the biggest impact on my relationship with my job. When you work for yourself (especially when your blog is so centered around your life), you somehow always make excuses for why you should be working more, but it's crucial to deprogram so that the next morning you're refreshed and ready to tackle the day.
What advice would you give to your 23-year-old self?
Be nicer to yourself. I'm a perfectionist, which often means I'm extremely self-critical. As I've gotten older, I've realized it's not always necessary to get down on myself if I haven't done something exactly as I'd hoped. The other day I had meant to finish something and simply ran out of time – my 23-year-old self would have pushed through, making sure I got it taken care of. My 29-year-old self realized that it wasn't that important and instead poured myself a glass of wine and took a bubble bath.