What is it about the airport during the holidays?! Instead of an oasis where it's okay to wear your ratty sweatpants, drink at 11am, and buy 10 glossy magazines, it is suddenly a swarming chasm of hurried stress — basically the physical representation of "ahhhhhhhhh I am so freakinggggg lateeeeeee." This is why we all need a plan of attack going into some of the busiest travel days of the year — don't worry, we did the heavy lifting for you. Safe journeys to all and to all a good night.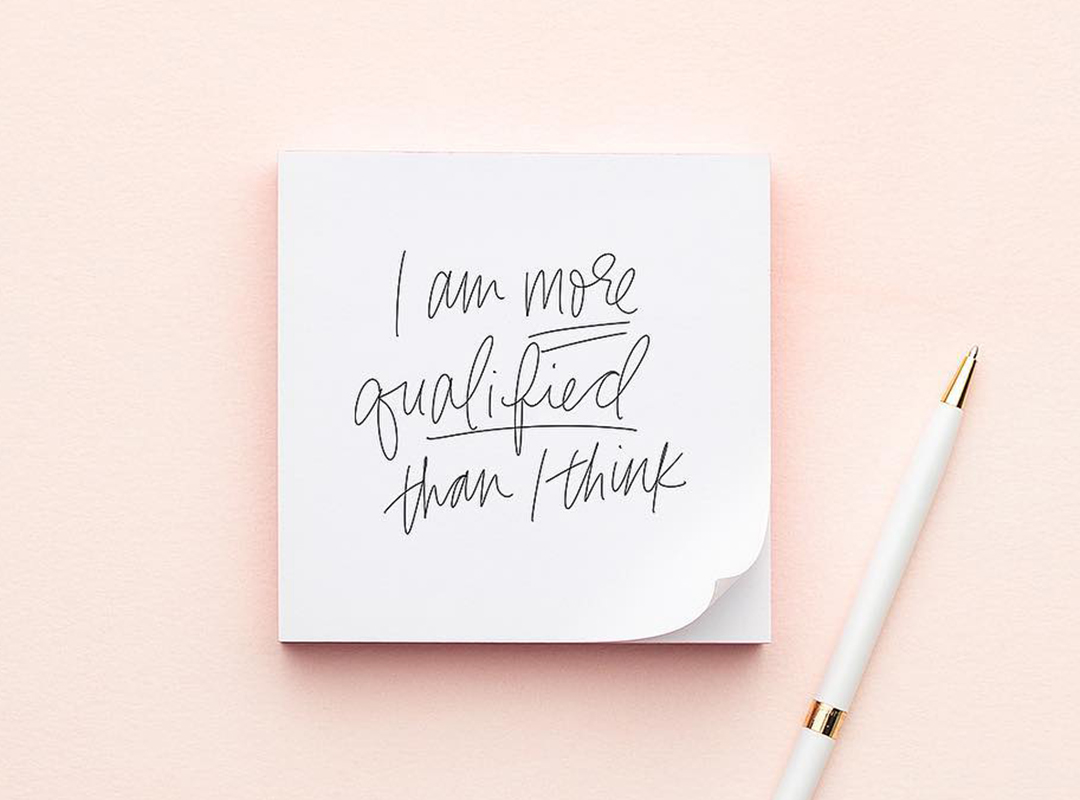 Ready to land your dream job this year? We can help.
Our Landing Your Dream Job online course is currently open for enrollment—now until Tuesday, January 19! Claim your 100-page workbook, resume + cover letter templates, guided worksheets, advice, and invitation to our private Facebook group.
Ready to get started? Right this way >
If you're flying…
1. Find the absolute best deal possible
Call upon all the forces of nature — aka apps and like, the internet — to find the cheapest flight you possibly can that isn't in "economy minus," which I'm convinced is a real thing that started a few months ago in which they don't allow you to have ANY carry on bag and seems like a conspiracy airports are perpetrating against me, specifically. To which I say, why you gotta be like that? But I digress.
There are lots of options to consult before you click "book" to ensure that you're not spending money that could be better utilized for emergency Starbucks runs — which you know will absolutely happen because hello, you're going to spend time with family. Try Hopper and Skyscanner, both of which I've used and are AMAZE. Download the apps and then enter your desired location and dates and they will send you a notification when it's time to book. If you accidentally run into hell — aka a cancelled flight — check AirHelp immediately, because you might be entitled to compensation. Technology is truly incredible. Thank you for coming to my Ted Talk.
If you're thinking of going rogue and planning a last minute, real-ass trip over the holidays, first: I would like you to adopt me plz send me your address and I will fax you the paperwork. Second: sign up for Scott's Cheap Flights right now. You can set your airport of preference and they will send you emails basically everyday with amazing last-minute deals — think Europe for $300, Australia for $400, Hong Kong for $250, etc.
2. Pack with a vengeance
Remember that episode of Parks and Rec where former beauty queen Jessica Wicks says her pageant talent was packing a suitcase? Just me, okay whatever. My point is that everyone was like "UM JESSICA THAT'S NOT A TALENT SILLY," and that's the joke. But you know what, call the Mythbusters, because packing a suitcase is actually an incredible skill. You heard it here first.
I am always packing at the very last minute, so inevitably, I forget everything of importance but somehow have eight pairs of shoes. Don't be me. Be one of those people with packing cubes. Because I cannot be trusted with packing advice, I crowdsourced from The Everygirl's Instagram (ever heard of it) and y'all had SO MUCH INSIGHT TO SHARE.
Roll your clothes to save space and prevent wrinkles — this seems to be an incredibly popular hack. Try it!
Plan your outfits in advance and then pack from your list
Wear and pack a lot of neutrals and pieces that can be easily mixed or match with everything else you packed
Put your shoes in first! And protect your clothes from dirty shoe bottoms by using plastic bags or newspaper to separate them
Utilize the insides of your shoes as space for packing small things like jewelry or belts
Put your PJs on top so they are easily accessible when you arrive at your destination
Pack an extra bag to separate the clothes you've already worn from your clean ones
Wear your heaviest/bulkiest items for more packing space
Keep a curling iron/flat iron/blowdryer, comfy PJs, and a toothbrush at your parent's house so you don't have to stress if you forget them (this one is genius!)
3. Be strategic with your carry-on bag
When you get to the airport, you're definitely going to want to do 5,000 things — put on lip balm (why is the air so dry?!), take some aspirin (getting there was a headache and a half), run a comb through your hair (just looking at my hair makes it tangle), etc. This is where your carry-on bag comes in. Invest in a bag organizer insert (looking at these is like organization porn), which will make you feel like the most pulled together lady in all the land and also ensure that you don't have to shell out $30 five minutes before takeoff because your headphones are lost in the depths of your bag portal to hell. Here's a list to get you started:
Headphones / Face Mist / Lip Balm
Eye Mask / Hand Cream / Mini Brush
Sleep Aid / USB Cables / External Battery
Snacks / Wipes / Tums
Ibuprofen / Ear Plugs / Sheet Mask
Cape Scarf / Cozy Socks / Water Bottle
4. Mail gifts to your destination ahead of time OR plan for an additional checked bag with just gifts
At first blush, this sounds bougie as all heck, but it will actually save you tons of time, money, and headache! Just think, if you're having trouble cramming your extra scarf into your tiny little roller suitcase, you're definitely not going to get gifts for your entire extended family shoved in there. I know mail is all ~mail~ but you can do it! I believe in you.
5. Pre-download all of your entertainment
You do not want to be at the mercy of airport wifi which is basically a synonym for garbage. And who knows if you'll be on a plane with a TV on the back of your seat — it's a total crap shoot. So, make a list of things you might want to watch/listen to/or read on your flight and then download ALL OF THEM the night before. If you don't have a Kindle or iPad, there are free Kindle and iBooks apps for your smartphone or laptop so try downloading them there! I know real books are awesome and lovely and I try to bring a library book whenever I can but this is the real world we are living in and space is LIMITED. Also, ebooks are usually like $3 so there is really no beating that. Here's a list if you have no idea what you want to read.
Make sure that you have music readily available to you — whether that is downloading a Spotify playlist or adding some new music to your iTunes library or loading up some CDs in your walkman (let's hope it's not that).
And finally, you wouldn't go amiss to download a few episodes of a TV show or movie (if you have the space on your phone/tablet) or grabbing a few glossy magazines before you board. You can never be too entertainedTM.
6. Order a glass of wine immediately upon boarding
On some magical flights (usually international, but I have seen this at least twice on a flight within the U.S. It was like looking into the eyes of a unicorn), a glass of wine is FREE. They are basically paying you to sit down, have a drink, and relax. Lol jk you paid like a butt ton for your tickets but still! Free wine!
And for every other regular flight: this may be a ~hot take~ but I am in the camp that even if you must pay $5 for a small glass of wine, you should 100 percent do it. Treat yo' self.
If you're driving…
1. Know your route ahead of time
…and make sure EVERYONE in the car is cool with it. There is nothing worse than passengers who have decided they *know everything* and will yell at you to take a turn you were not prepared for and basically ruin your enjoyment of the open road forever and what do you mean, I sound salty?
I am very loyal to Waze, which never lets me down. Since it's community-sourced, it has the most up-to-date info on traffic, accidents, and other road shenanigans. Special shouts to the setting that tells you when you are about to pass a cop, allowing you to slow the heck down. This has saved me more times that I should probably admit, considering my dad reads all my articles. Hi, dad! I promise I always drive the speed limit!!
I also highly recommend investing in a little dohickey that will hold your phone up and make the directions easy to see, read, and understand. If you don't need this because you have a ~fancy~ car that has a screen with GPS built in, well then aren't you amazing.
PRO TIP: Make sure you know if your route has tolls. Tolls are a b*tch to pay with a credit card — the little scanner thingamabob never reads my card correctly which leads to a line of cars behind me, honking away as if there is anything I could be doing differently. Prepare for this by packing a crisp $20 and saving yourself the misery.
2. Pack the car the night before
I'm not a wizard (true life regret) but I can tell the future and I KNOW you will be running late the day you are supposed to leave. Don't give yourself the added stress of having to load all your presents, bags, and loose paraphernalia into your car while also running late. This is not a fun situation to be in, especially if it means that *someone* will decide you no longer have time to go through the Starbucks drive thru.
3. Plan your playlist
Drives can become interminably long if you don't have an adequate playlist situation going on. I recommend setting it up the night before for maximum success. If you're driving alone and the trip is shorter than four hours, try this excellent Spotify playlist or curate your own for the perfect amount of scream-singing. If the trip is longer than four hours, I recommend an audiobook or podcast lineup because it will help the long hours fly by. If you know anything about me at all, you'll know I'm about to suggest the Harry Potter audiobooks as read by Jim Dale because they are a TOUR DE FORCE piece of artistic delight. If you need podcast inspo, check out this, this, or this.
Driving with other people means you can, you know, talk and all that stuff but I also recommend having some audio back up in case you get completely sick of each other which let's be real, will definitely happen somewhere around the 60 mile marker.
4. Leave extra time for drive thru snacks
Tbh, the best thing about driving anywhere is throwing health right out the window and going through the McDonald's drive through like the fast food kween that you are. I am not about the "healthy" life on long drives so if you are then, you know, kudos and all that but I'd really like to introduce you to the beauty of a hash brown.
Our Essentials for Holiday Travel:
Spinner Suitcase / Weekender / Tote
Packing Cubes / Makeup Bag / Travel Wallet
Mini Flat Iron / Dry Shampoo / Skincare
How do you manage holiday travel? Tell us in the comments below!