Spring cleaning is quite possibly one of the best parts of spring. It's all about decluttering your life and deep-cleaning all those areas you only get to once in a while. (When was the last time you really cleaned those cabinets under the sink?) We're getting our homes and lives ready for the new season, and we couldn't feel better about it.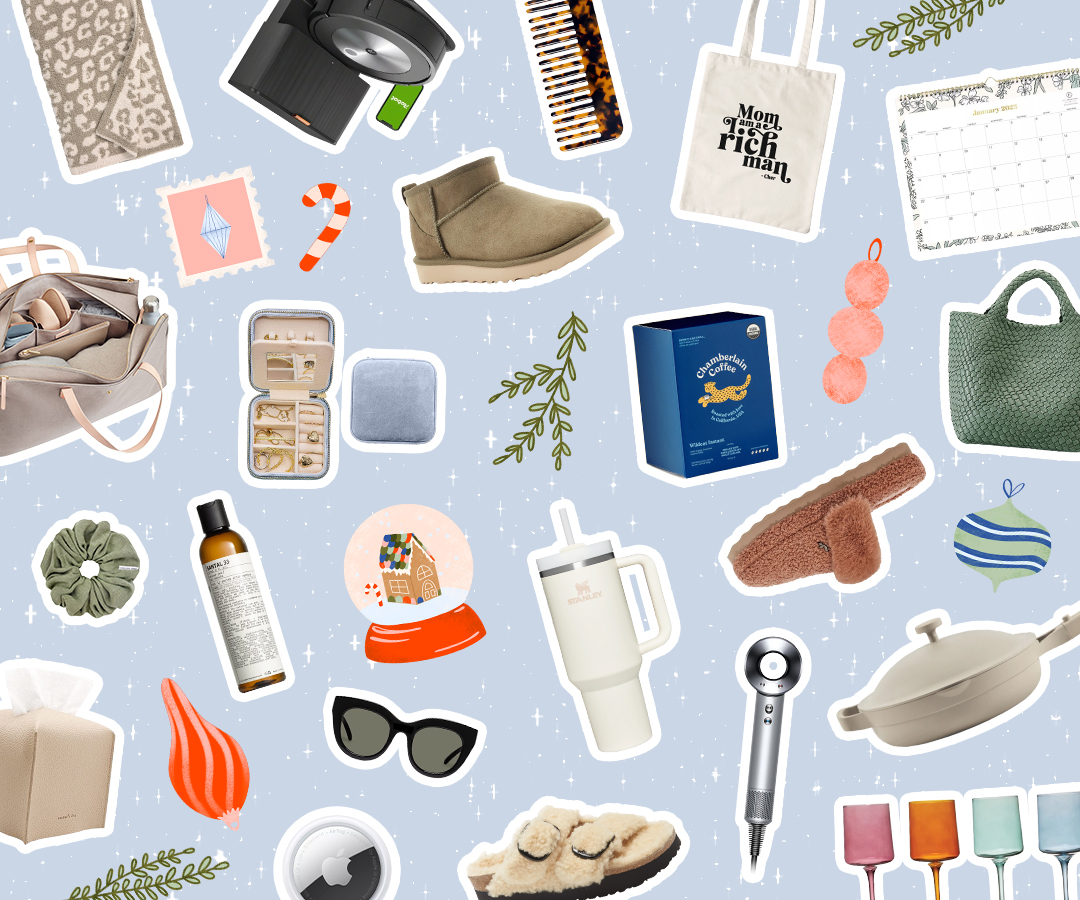 With hundreds of thoughtful gifts, you're sure to find something for everyone on your list!
There's so much to spring clean in your home, but there are many other places in your life that deserve some much-needed attention. Here are the spaces you're probably forgetting:
Phone Contacts
There's no reason to still have your seventh-grade boyfriend's number in your phone. We've all been there when we're looking for our doctor's number, and there are five different random people named "Hannah" you have no recollection of meeting. Take the time to delete all those numbers you don't use anymore. Sifting through your phone contacts was never so easy.
Source: @prettyinthepines
Your Workspace
Especially if you work from home, a lot of time is spent at your desk. When our desks are filled with old notebooks we don't use, receipts, or basically, just things that aren't work-related (we've all occasionally done on our makeup at our desk, right?), it's hard to stay productive.
Declutter your space and give it a deep wipe-down. Clean out the drawers and any nooks and crannies that often get overlooked. Don't forget to go through all those notebooks, planners, and folders you have stashed away!
Your Calendar
Go through your Google calendar, your planner, your iCal, and everywhere you put tasks, holidays, birthdays, and the like. When our calendar is crammed with stuff we don't even care about, we can forget about the things we actually need or want to do. A cluttered calendar is a big no.
Get rid of:
Birthdays for people you don't care about

Anything you wish you could have said no to

Events you said "maybe" to but actually can't attend

Meetings that aren't happening

Vacations you anticipated but haven't planned

Any holidays you don't care to celebrate (i.e if you hate Halloween, why does it deserve a space in your calendar?)
Instead, start adding in time for self-care, fun with friends and family, and any PTO days you'll be taking for the rest of the year. Add the birthdays of your closest friends, shows you're excited to watch (Game of Thrones, anyone?!), and events you want to actually will be attending. If you use a paper planner, you can try putting the events that aren't absolutely happening in pencil, so you can erase if something comes up.
Source: @makeupsessions
Skincare Products
Just like makeup, skincare products can expire, especially anything with an SPF. Comb through your skincare routine, checking for expiration dates, if anything smells different from when you first purchased it, or if it doesn't suit your skin anymore. Most of us forget about all those products we don't use every single day. (And if you're not using it all the time, should it still be in your collection?)
Source: @best.dressed
Apps
Let's be real here. You probably only really use between five and 15 apps every single day. Yet, we all probably have about 100 different apps "just in case." Go through all your little folders, deleting the apps you haven't used in the last six months. If you can't remember the last time you opened it, you probably won't any time soon. Streamline your phone to just what you actually open, for both your storage and your sanity's sake.
Cords
Does anyone else have a drawer just dedicated to all the cords we think we might need one day? If you aren't using those devices consistently, there's probably a reason you don't need the cords. There's no reason to keep the chargers to those old iPods, the phone chargers that only work when you wiggle it just the right way, or the ones you honestly don't even know how they got in your home in the first place. That drawer just got a lot roomier.
Have you caught the spring clean bug yet?! Where do you like to declutter every year? Let us know in the comments!