Something about the fall has me so excited to use nothing but every pumpkin spice scented product ever made, five new throw blankets and of course, my favorite dark, vampy lips. All I want is to snuggle up with a cup of spice tea, put on a face mask, and re-watch Riverdale over and over again until I've completely run out of tea. Is that too much to ask? September is perpetually back-to-school for me, and it just screams cozy, nights in and self care.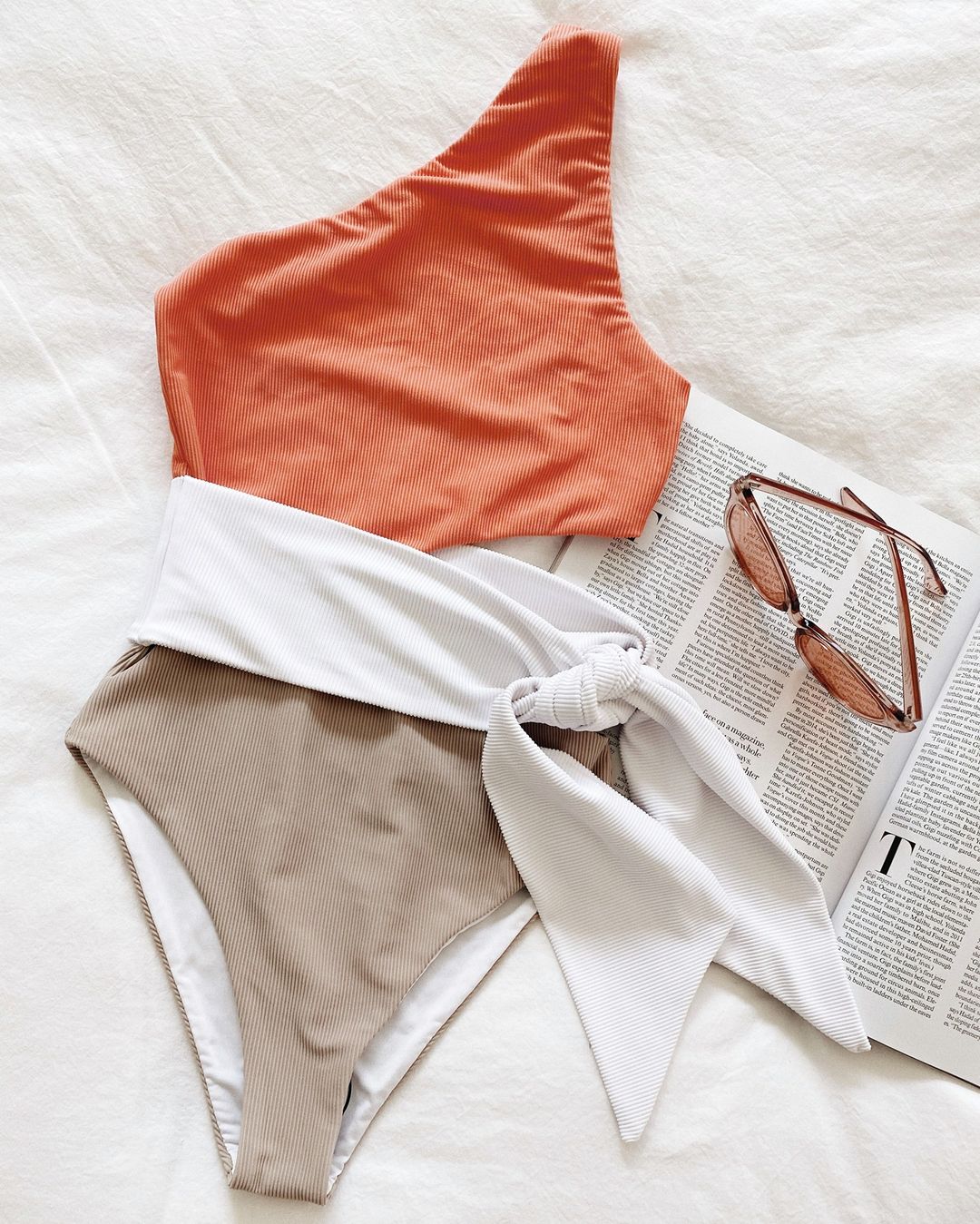 Consider your swimsuit search done.
With this self care comes an aching need (okay, I'm being a bit dramatic) for a new routine. Now that I've spent an entire season with the same glowy highlighter and light moisturizer, my vanity definitely could use some change. However, by the time the weather actually feels like fall outside, everything is Halloween themed and/or Christmas related. Why can't I pretend it's fall in the comfort of my home with a full-blast AC and (iced) cider?!
Enter FabFitFun, aka the solution to ALL of my problems. FFF is quarterly, so I can start pretending it's 50 degrees right now. I get products that will take me all the way until I'm ready for Michael Buble's Christmas album on repeat, and are brands that I already trust and were probably already on my radar (or at least about to be!).
Here's why I love my subscription to FabFitFun:
#1. You don't have to be surprised if you don't want to. If you LOVE this box (see below for all of its gloriousness), you can order for the fall and get this exact one to your door! However, if you do want a little excitement added to your life, you can order without seeing what's in it. GENIUS.
#2. If you also can't wait to cuddle up with a blanket and listen to your "sweater weather" playlist, you've found the box for you. You're getting your box just in time for fall, so even if it's still hot outside, you can totally pretend.
#3. I literally love EVERYTHING, and I always feel like I'm getting my money's worth. After getting rid of so much in my beauty collection recently, I only want to add products that are worth the space they take up (#400sqftlife). Everything in my box is something I would totally buy on my own, not just keep because I got it in a subscription.
#4. It's already a good deal, but your first box is $10 off. Could it get any better?
Keep scrolling for a peek at the Fall 2018 box that is everything we've been waiting for and more. If you want to wait until it hits your doorstep, click here to order and use the code EG10 $10 off your first box.
Use code EG10 for $10 off your first box
This post was in partnership with FabFitFun, but all of the opinions within are those of The Everygirl editorial board.