Honesty time: I, Josie Santi, am a beauty addict. Lash growth serum? Did that. CBD makeup? Done that. Butt scrub? Tried that (I know you're wondering, and for the sake of TMI, it was rather enjoyable). When a new face mask or hair tool comes out, I quite *literally* cannot help myself — I have to get my hands on it.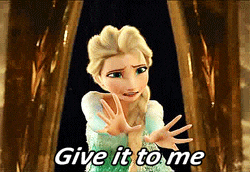 Now, you reasonable people of the world can imagine this is not so great for my bank account, and no, my wallet does not particularly enjoy this habit of mine. So as the smart, self-sufficient, and savvy lady that I am, I knew I needed a more affordable and reasonable way to indulge in my beauty products. Enter: FabFitFun, the miraculous answer to my (and my wallet's) prayers.
FabFitFun is a subscription box with full-size fashion, beauty, and lifestyle products (none of those tiny tester sizes that clog up your drawers!). It's basically a grown-up Christmas, only better because it comes four times a year (even Santa can't work that much). Each box includes products from your favorite brands that you'd likely be spending $$$ on, anyways. But the best part about FabFitFun is getting to try and find new products, making my beauty obsession not only easier, but way more affordable too.
The summer box is a particular treat every year — each product is tailored specifically for summer and all your summer beauty needs, so you're basically ready to hit the pool or pack up for your summer vacay as soon as the box arrives. This box in particular is loaded with all of the products you didn't even know you needed for your summer beauty routine — glowy masks, refreshing facial sprays, and luxurious treatments add up to the only beauty products you're going to want to use all summer long.
The box retails for $49.99, but the products inside add up to a value of over $200 — no joke. Plus, you can get $10 off your first box when you use the code "EG10" at checkout. I mean, that's basically cheaper than the trendy salt spray you were going to splurge on this season, and for sure less than a pitcher of margaritas. So what are you waiting for!?
Keep scrolling for a peak at the new Summer 2019 box that the inner beauty geek in me is obsessing over, or click here to order if you're into the Christmas idea and want it to be a surprise (I respect the willpower), and use code EG10 for $10 off your first box.
Use code EG10 for $10 off your first box
This post was in partnership with FabFitFun, but all of the opinions within are those of The Everygirl editorial board.