Now that the weather is finally cold enough to pull out the biggest parkas, all the blanket scarves, and the thickest of fuzzy socks, we're feeling oh, so cozy. But that doesn't take away some of the winter blues.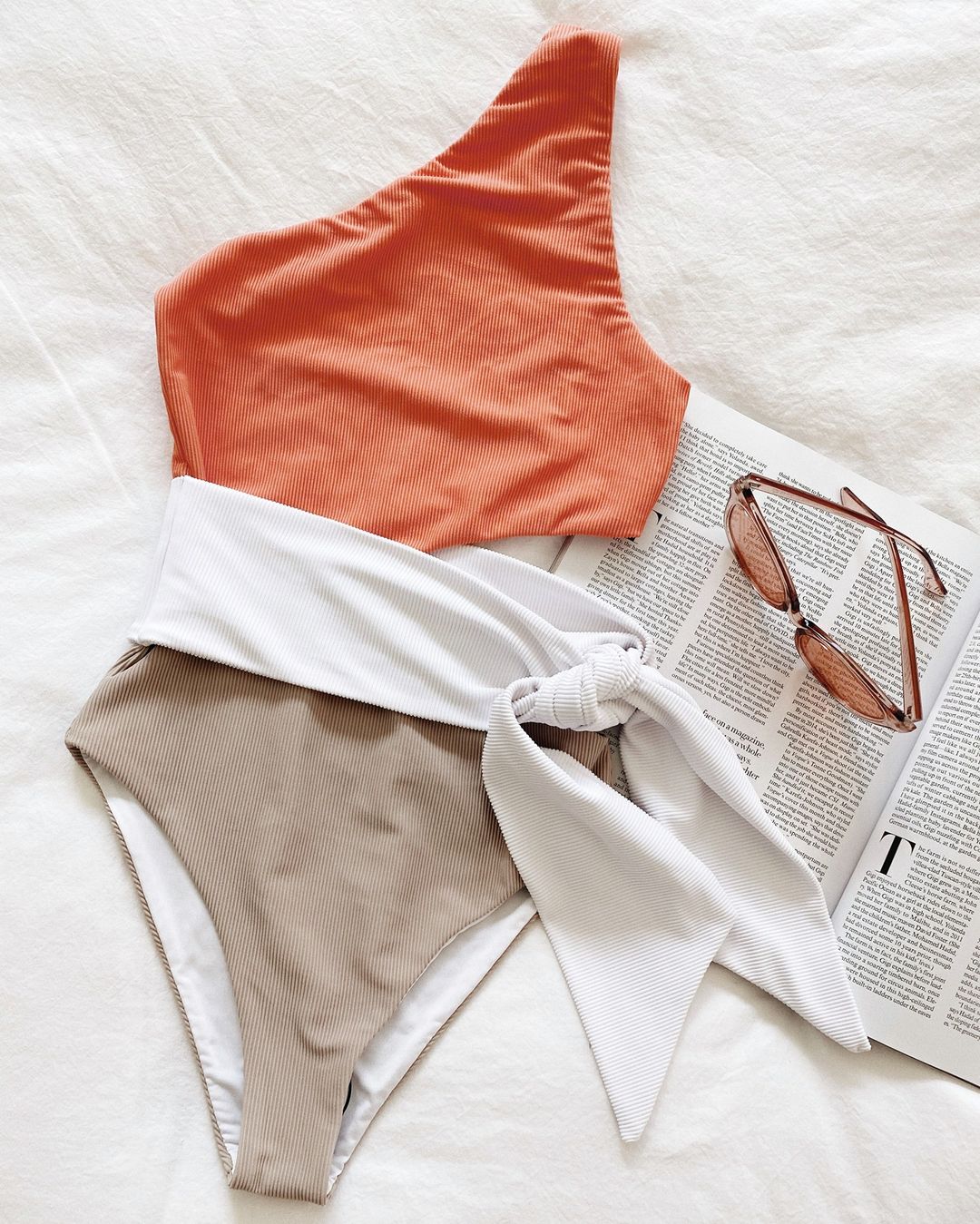 Look No Further: These Are the Best Swimsuits for Summer
We're stressed about having to clean snow off of our cars every morning (the worst thing about winter, right?!), not gaining any weight even though all we can think about is scarfing down that cheese ball in the fridge, and finding a balance between watching every holiday movie on Netflix and being productive. This time of year, we're often so focused on finding the best gift for our loved ones that we can forget to give ourselves some much-needed love, too. We have a lot to worry about in winter, so I'd say we could all use a little somethin' somethin' to make it better.
Buuuut like most things, treating yourself can get kinda pricey. So, I'm gonna let you in on my favorite TYS (treat yo' self, it's hip new lingo that I started just now) secret of all time: FabFitFun. I've been raving about my love for FFF for months, and I'm still just as obsessed as I was when I first joined.
The hype is real. Here's why:
1. The products are SO versatile. When I've gotten other subscriptions in the past, I always would get products I didn't love or knew I wouldn't use. With FFF, I'm always getting things that will come in handy for something. A new face scrub, a coffee maker, a tote bag? Say no more, I'll take 10 boxes, pls.
2. Who doesn't love a little HAPPY MAIL!!! The only thing better than seeing a little box of magic outside your doorstep is a SURPRISE little box of magic. Not the "I was under the influence of sauvignon blanc and pizza at 2am" surprise, but rather an "omg new beauty products to test and tell all my friends about!" surprise.
3. When you're #ballinonabudget like me, you want to invest in things that are actually worth your money. Everything in my FabFitFun box values over $200, and I pay $49.99. (If it's your first box, we have a coupon code for $10 off below!). You're getting quality products from well-known brands for less than a new pair of shoes. Time to grab your wallet!
4. My money situation is a little less than consistent. One week I might buy four lipsticks and an eyeshadow palette all in one trip, and the next week I'm eating ramen and an egg for every meal. (I know, I know, not sustainable, but whatever, my eyeshadow is always on fleek). Have no fear, FabFitFun makes it incredibly easy to subscribe whenever you want and get the current box. No carnivals, no games — just amazing products at your door every season!
Keep scrolling for a peek at the Winter 2018 box I can't stop raving about. If you want to wait until it hits your doorstep (love the willpower!), click here to order and use the code EG10 $10 off your first box.
Use code EG10 for $10 off your first box
This post was in partnership with FabFitFun, but all of the opinions within are those of The Everygirl editorial board.