You've declared her an official girl-crush. Her breezy prints top your wishlist. Her idyllic New Hampshire home and farm tour made you go pin-crazy. It's safe to say that Emerson Fry lives a charmed life, and we want to be a part of it!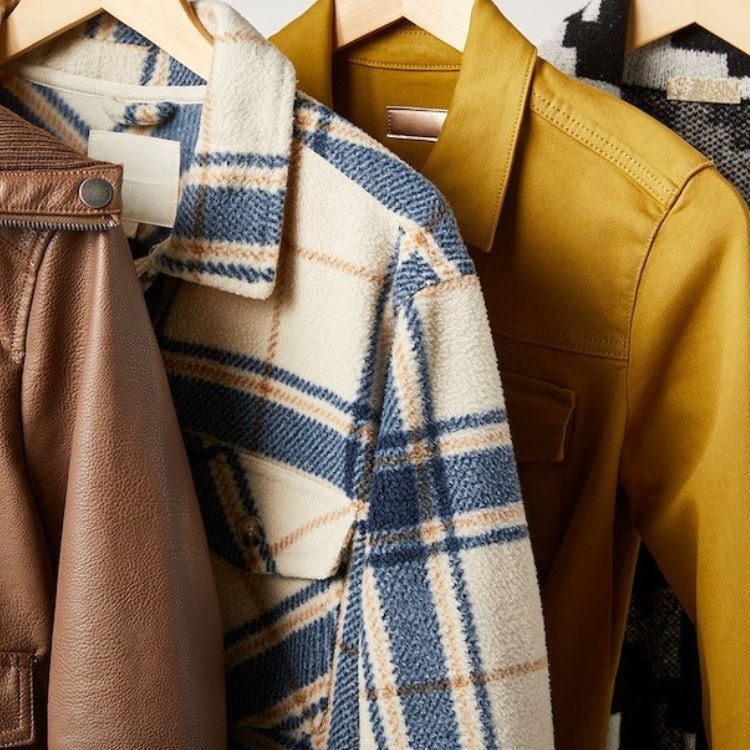 ...and it's wallet-friendly
Her eponymous line, Emerson Fry, formerly Emersonmade, is described as "a company that believes in celebrating the uniqueness of the individual, the joy of being alive and all the smallness that makes up the Big Beautiful." Whether it's one of her ikat tunics, cocktail rings, scalloped skirts, or loafers, Emerson stamps a modern twist on classic mainstays, resulting in a unique prep-with-a-dash-of-indie aesthetic that women are going wild for.
What began as Emerson vending her trademark bright floral pins on the streets of NYC has evolved into a flourishing apparel, accessories, and home goods business with her husband/business partner, Ryan. We admire Emerson's subtle sense of rebellion: at a young age, she identified her dream and talents, accepted her shortcomings, and pursued her vision with abandon. Taking some time away from her new collection, Emerson reflects on her experiences in classical painting, academia, creating a business model, and building a close-knit, passionate team.
Full name: Emerson Bethany Fry
Year you started Emersonmade: 2009
Educational background: Classical oil painting. New York Studio School, which was excellent, and the Grand Central Academy Of Art night classes when I could.
What was your first job out of college and how long did you hold that position?
I was painting for the most part until I started Emerson Fry. I don't have as much time to paint these days but I'm trying to work it back into my schedule. It typically happens late at night, so I have to be careful with it, not to let it overdraw my energy for work.
When you went to school, did you know in what you direction you wanted to take your career?
Yes, always. It's one reason why I did not take well to traditional academic school. I just needed to design and paint, and I couldn't make time for the other things. I just wanted to get the hell out of school as soon as possible, if not sooner, so I could do my interests full-time without the hassling.
Does what you studied in school apply to your current job? If not, where did you learn the skills you use at work?
My painting training, certainly. I deal with colors, textures, and the human form. Proportions—that is big. I think both painting and fashion deal with these in different ways. They are complimentary in a direct sense but blend well together. In terms of draping, I took some classes for all that in my early 20s and got what I needed as fast as possible so I could get out.
How did you learn the ins and outs of running a business? i.e. getting investors, finding manufacturers, writing contracts, etc.
We built the business off of cash flow, introducing new products as we went along. Our biggest investments have been more recently as we try to continue to raise the bar on our capabilities and push our quality to the highest level out there. For us, this mostly means control, so things like internalization of all of our patternmaking, sampling making, production management, sourcing, etc. Time is the main thing and lots of it. It's always a challenge to balance time.
When and how did you transition into your current field?
It was a natural progression. At some point I just went for it. The first year was incredibly productive and intensely focused on work 18 hours a day, and then we just grew from there. From there, we kept taking lots of risk on new products/processes, and it paid off.
How long after you decided to start your own business did you feel confident and/or secure as an entrepreneur?
The first year was all positive, but I think that we were and still are making so many changes all the time. There is always a feeling of stress that too much change too fast could be too much. As the business has grown, the stakes become bigger—more inventory, more fabric, more people, more money. Your decisions have to become better and better. Any illusion that things get easier is wrong. It's anything but that. We have built a great team, and that helps a lot. There are so many moving parts that you need a solid team. But I do feel like I work hard, think about my decisions, and ultimately make good ones every day, as much as I can.
What is the most important thing you have learned over the course of starting and running your own business?
You must work diligently all the time. You can't devote too much time. And your team better feel the same way.
How do you see EmersonMade evolving, if at all, over the next year?
In terms of products, we have a lot of beautiful things in the works. Since this business is so competitive, we can leave that for a surprise.
What would people be surprised to learn about you? 
Not sure. Perhaps that, other than Ryan, I prefer complete solitude. When our sweet buyers come up to me in public, I am actually quite shy, albeit very honored and always taken aback by how beautiful our women are. But in life I generally love the runner's wave. You know the one? It's an unspoken and meaningful gesture of mutual appreciation while traveling swiftly on.
What is one piece of advice you have for women wanting to start their own business?
Carpe diem. Preferably in stilettos.
What advice would you give to your 25-year-old self?
I try not to look backwards, since there is not much I can do about that. I would just watch her.