Wondering what to bring to your Friendsgiving and Thanksgiving celebrations? We've got you covered with a collection of five recipes that are easy, elegant, wallet-friendly, and sure to impress your friends and family. These appetizer, side dish, and dessert recipes have various preparation times and levels of difficulty so you can pick the right recipe based on your skill level and desired time commitment. Want to be a great guest? Bring wine (we love Dreaming Tree's Cabernet Sauvignon and their Everyday white blend) and the serving utensils needed for your dish. Voila! Dinner is served!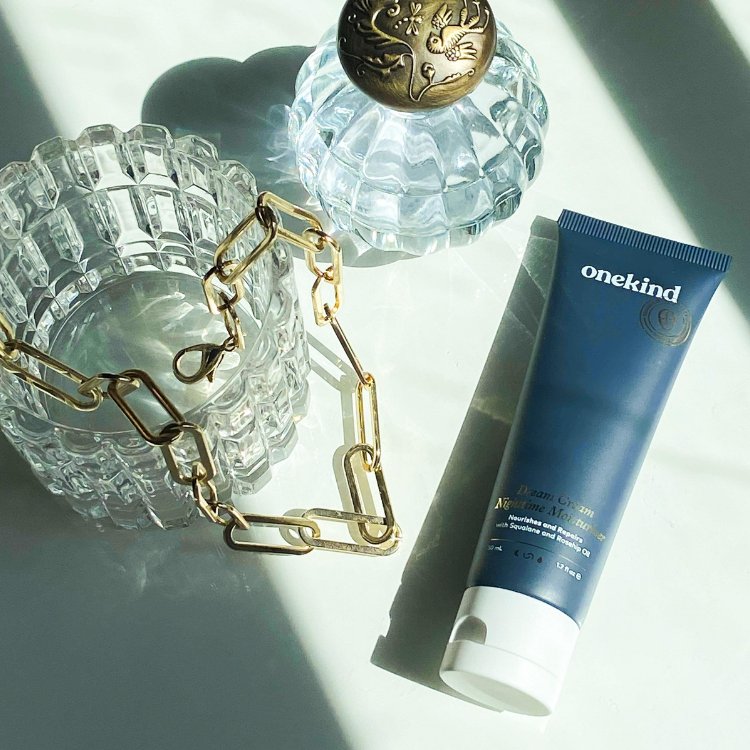 you just pay shipping—use code EVERYGIRL to get yours today!

Prosciutto and Blue Cheese Wrapped Pears
This simple yet sophisticated no-bake recipe is as easy as it gets. Not a fan of blue cheese? Opt for goat cheese instead.
Ingredients:
5 Pears
Blue Cheese
30 slices Prosciutto
2 tablespoons Honey
Directions:
Let the blue cheese come to room temperature so it is easier to spread. Then slice each pear into 6 wedges, cutting out any seeds. Assemble by spreading ½ teaspoon of blue cheese over each slice of prosciutto, then wrapping them around the pear slices. Arrange on a platter and drizzle with the honey.
Total Time: 15 minutes | Difficulty: Easy | Serves: 15


Phyllo Cups with Brie and Cranberry Sauce
This appetizer can be made ahead of time and served at room temperature, or baked at the party and served warm.
Ingredients:
2 boxes (15 count) Mini Phyllo Cups (sold in the freezer aisle)
7 ounces of Brie
1 can Cranberry Sauce
Directions:
Heat your oven to 350 degrees. Remove the phyllo cups from the packaging and arrange them on a baking sheet. Fill each cup with a 50/50 mix of Brie and cranberry sauce. Bake for 15 minutes and serve.
Total Time: 25 minutes | Difficulty: Easy | Serves: 15
Shaved Brussels Sprout Salad with Spiced Pecans, Dried Cranberries, Apples and Parmesan with a Brown Butter Dressing
Brussels Sprouts hold dressing well so you can prepare and dress this salad at home without worrying about it getting soggy. It's filled with fall flavors like cranberry, apple, nutmeg, and cinnamon making it a perfectly festive fall dish.
Ingredients:
2 (9 ounce) bags Shaved Brussels Sprouts
½ cup Craisins
½ cup Pecans
½ cup Grated Parmesan
2 Granny Smith Apples
7 tablespoons Butter
1 ½ tablespoons White Wine Vinegar
2 tablespoon Grapeseed Oil
1 tablespoon Lemon
¼, plus 1/8 teaspoon teaspoon Salt
1/8 teaspoon Black Pepper
1/8 teaspoon Cinnamon
1/8 teaspoon Nutmeg
Directions:
1. Toast the nuts by first melting a tablespoon of butter in a small skillet. Add the pecans, and dust with 1/8 teaspoon salt, cinnamon, and nutmeg. Stir together and let cook for 2 minutes, until the nuts become fragrant, and remove from the pan and set aside.
2. Prepare the dressing by melting the remaining butter in a saucepan over medium heat. Stir occasionally until the butter is a dark golden brown. Then immediately pour the browned butter into a small mixing bowl. Whisk the white wine vinegar, lemon, salt, and pepper together in a separate bowl. Slowly whisk in the brown butter, and then slowly whisk in the grapeseed oil.
3. Cube or julienne the apple. Then pour the Brussels sprouts into a large bowl. Add the craisins, grated Parmesan, seasoned pecans, and apples.
4. Pour the dressing over the salad and toss together.
Total Time: 20 minutes | Difficulty: Medium | Servings: 12

Brown Butter Maple Sweet Potatoes
These sweet potatoes are a sweet and salty side dish that everyone will love. The brown butter and maple glaze adds a subtle sweetness without overwhelming the sweet potatoes.
Ingredients:
5 Sweet Potatoes
1 stick of Butter
½ cup Maple Syrup
1 teaspoon Salt
2 tablespoons Brown Sugar
Directions:
1. Heat oven to 350 degrees. Peel and cube the sweet potatoes and place in a large bowl.
2. Melt the butter in a saucepan over medium heat. Stir occasionally until the butter is a dark golden brown. Add the maple syrup and salt, and pour over the potatoes. Stir until the potatoes are evenly coated, and then spread them out over a large baking sheet. Place in the oven to bake.
3. After 30 minutes, flip the potatoes, and sprinkle with the brown sugar. Return to the oven from another 30 minutes to finish roasting. Transfer the sweet potatoes to a serving dish and bring to the party.
Total Time: 1 hour 15 minutes | Active Time: 15 minutes | Difficulty: Medium | Serves: 12
Pumpkin Cheesecake Bars
Want to prepare your Friendsgiving contribution a day or two ahead? Then this is the recipe for you! These cheesecake bars are made with reduced fat cream cheese and Greek yogurt making it lower in fat and giving it a lighter taste. Slice the bars and arrange them on a platter for easy serving at the party.
Ingredients:
¾ cup Graham Cracker Crumbs
3 tablespoons Butter
8 ounces Reduced Far Cream Cheese
¾ cup Fat Free Greek Yogurt
2 eggs (whites and yolks separated)
¼ cup, plus 2 tablespoons Sugar
2 tablespoons Flour
1 tablespoon Lemon
2 teaspoons Vanilla
1 can Pumpkin Pie Filling
Directions:
1. Heat your oven to 350 degrees. Line a 8×8 baking dish with aluminum foil. Melt the butter in a small bowl in the microwave. Stir in the Graham Cracker Crumbs, and then press the mixture into the baking dish. Place in the oven and bake for 8 minutes. After 8 minutes, remove from the oven and let cool.
2. While the crust bakes, beat the cream cheese with a mixer on medium speed for 1 minute. Then add the yogurt, egg whites, ¼ cup sugar, and flour. Beat for another 3 minutes, stopping twice to wipe down the sides of the bowl. Add the lemon juice and butter, and mix for another minute.
3. Prepare the pumpkin layer by stirring together the pumpkin pie filling, egg yolks, and remaining sugar.
4. Assemble by pouring the pumpkin layer over the crust. Then pour the cheesecake layer over. Bake for 35 minutes total, covering the cheesecake bars with foil after 20 minutes. Let cool for 20 minutes, then refrigerate for 3 hours to let set. Slice the bars with a clean knife that has been run under hot water and dried. Dust sliced bars with cinnamon.
Total Time: 4 hours (including 3 hours in the fridge) | Active Time: 30 minutes | Difficulty: Medium | Serves: 9