From Cara Delevigne to Lilly Collins, bold eyebrows are the hot look for spring beauty trends. You saw them on the runway, on the cover of your favorite magazine, and all over the red carpet. And for those of us not genetically blessed with naturally lush brows, they really can be achieved with just a few simple steps and beauty tools.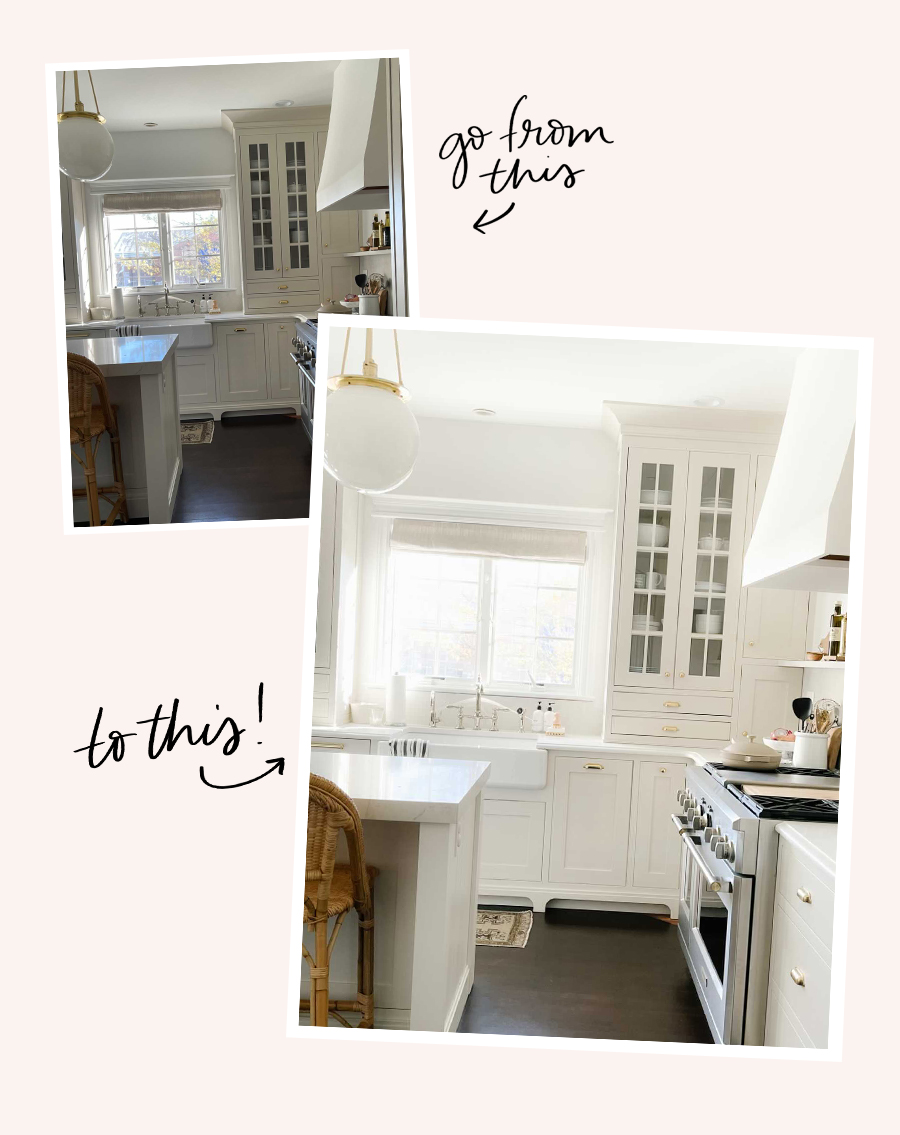 NEW! The Everygirl Presets for One-Click Editing
We just launched mobile Lightroom presets, available for download right now! A beautiful photo is literally just a tap away. And with nine different styles from moody to ultra bright, you'll have endless editing options.
GRAB THE PRESETS >
Whether you're on a department store or drugstore budget, you can find a brow kit to fit your needs, and we have a quick regimen that will still have you out the door in time for work …but this time looking a little bit fiercer! Don't be intimidated, because bold brows are a beauty basic that can be mastered with ease.
step one // PREP TIME
If you've never done brow maintenance before, the best place to start is to go to a professional for a wax or at least some plucking upkeep. If you're going to tweeze on your own at home, never tweeze from the top of the brow, and keep it minimal. The goal should be to eliminate strays and hairs that are outside of your desired arch, but still keep the overall shape of your natural brow. Then do your makeup as usual, but keep it simple. The brows should be the focal point so go with glossy lips and a simple peach blush.
step two // TAME IT
Once you have your shape created and your base set, you can begin the brow beautification process! Start by brushing your brows into place with a brow brush, or even an old (clean!) mascara brush. Then set them with a light layer of brow gel.
Recommended products for this step:
step three // FILL & SHADE
Now it's time to add the color. Choose a brow shadow that is about one shade lighter than your natural hair color, and use a brow brush to apply. Move from the bottom of the brow up, and from the inside (closest to your inner eye) out, following the natural shape. If you want an even more dramatic look, you can go one shade darker and add a second layer from the top of the arch to the tail in either a darker shadow or (with caution) a brow pencil.
Recommended products for this step:
step four // BLEND & SET
Blend in the color with the brush and make sure it is a part of the brow hair, not simply on top of it. This is especially important if you use a brow pencil to add extra shading. Finally, set the color with another layer of brow gel. This will keep the bold look in shape all day long!
step five // HIGHLIGHT
This last step is what will really make your brows stand out. Using a Q-tip, clean up the edges of your brows and make sure none of the color is outside your arch. Then add a thin layer of highlighter or a very thing layer of concealer underneath and even on top of the arch of the brow. Blend this into your skin, and the lighter edges will make your bold brows pop! Everyone will notice a difference…in a good way!
Recommended products for this step:
…and that's it! Bold, beautiful brows in five simple steps.