Nowadays, with the popularity of upcycling and the availability of second-hand or vintage furniture from various sources, it's possible to take something dowdy and reinvent it to suit your style and space in a weekend. Here are the tried and true techniques for repairing, priming, and painting an old hand-me-down, a lucky Craigslist find, or a thrift store score like this dark wood bureau.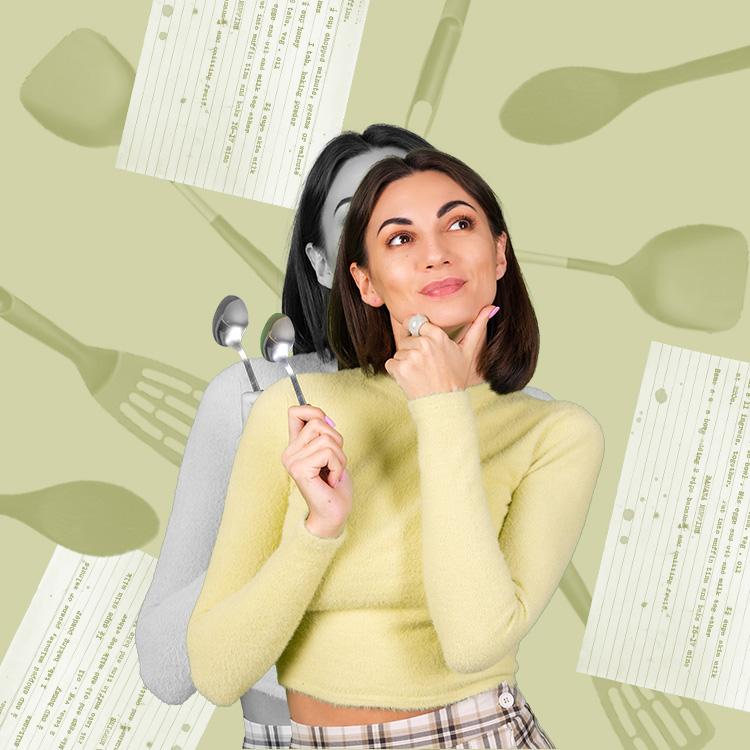 high in protein, good for gut health, and anti-inflammatory? yes, please!
Tools you'll need to start:
a drop cloth
screwdriver
medium (80 – 120 grit) sanding wedge
bonding primer, latex paint color of choice
2" quality angled
water-based polyurethane or furniture wax protectant
STEP 1. Remove Hardware
First things first, remove all hardware before you begin.
STEP 2. Polish Said Hardware
Polish the hardware if it needs it. I like to use a homemade concoction to get the job done effectively.
STEP 3. Patch Up Damages
I bought this particular piece because of its classic lines and solid wood construction, but it was damaged in two places. No worries—a little wood glue to the rescue! If your piece suffers from holes or dents, you can use wood filler to cover or fill those unsightly blemishes. This is a cosmetic problem easily addressed with wood filler, which allows you to repair scratches, dents, welts and fill holes in your wood furniture before you go about painting it. If you've opted for new knobs, often they will fit right in the old holes, but many modern pulls are sized differently than the old hardware. Wood filler is also your best bet for starting over with new hardware.
STEP 4. Sand and/or Prime
If your piece is in good condition, you can skip the sanding step or the use of a power sander and go straight to priming your piece. Bonding primers don't require sanding, even if your piece is heavily varnished, but I do find giving the furniture a good scuffing with a medium (80 grit) sanding wedge not only helps clean off any debris, but gives your primer a better surface to cling too. No need to sand away all the varnish and get down to the raw wood, just give it a good 5 to 10 minute scuffing with a sanding wedge, then wipe away any debris with a soft cloth.
If you want a paint job that will last, using a good bonding primer is key. If you're going to take the time and energy to paint a piece, take the time to prime it too. For this dresser, I used spray on Zinsser Cover Stain for a quick application and super smooth finish – it goes on quickly and dries in about 20 minutes. If using the spray version instead of a brush on formula, be sure to work in a well-ventilated area and dispose of your cans according to your local waste regulations. A spray gun nozzle attachment (like shown) available in most paint departments will also assist in more even coverage, plus it prevents finger cramping!
Once you're primer is fully dry, sand away any drips or residue and wipe your piece down with a soft cloth.
STEP 5: Paint
Invest in the best quality paint you can afford. I've used just about every brand, and my two favorites for furniture are the water-based enamel paints by both Benjamin Moore and Sherwin Williams, and you can have them tinted to any color. Never skimp with just one coat, two is always best for uniformity and even coverage, allowing 6 to 8 hours of drying time between coats.
A high-quality angled paint brush is also essential. The last thing you want to be doing is picking loose paintbrush hairs out of your paint, which happens with cheaper brushes so don't bother with them. You can apply your paint quicker with a foam roller, but you still will end up with edge marks, so I always follow up a roller with a brush. An angled brush also helps get into grooves and crevices better, plus with a steady hand, it cuts in straight lines extremely well. If you take good care of it, a good angled brush like Purdy brand brush will last you for years.
This bureau was painted with Benjamin Moore's Low Luster enamel paint in 'Thunderbird.' It's for an eight-year-old girl's room so this shade of pale turquoise with the original brass pulls will be a gorgeous addition to her space.
STEP 6. Apply Final Protectant Coat
You can choose anything from flat to semi gloss to refinish your furniture, I typically go with eggshell or satin, but it is the final protectant you use that determines the ultimate sheen. You have your choice of several options, Minwax water based Polycrylic in satin or gloss, Varathane water based protectant in satin or gloss, or for a hand rubbed matte finish, choose a furniture wax protectant like Briwax, Minwax clear, SC Johnson, or Annie Sloan. Do not use an oil based polyurethane, it will amber or yellow over time.
STEP 7: Reattach Hardware
Once the protectant is dry, you are free to reattach all the hardware and bring the piece inside your home!
Hope you've enjoyed this step-by-step today! It may seem time-consuming and labor-intensive but remember a quick spray primer and a rub-on protectant are the fastest steps. It's the repair and painting processes that take the most time. With a little patience, you'll achieve a perfectly painted piece with smooth, even coverage that will last for years to come.
DOWNLOAD OR PRINT OUT THE REPAINTING FURNITURE HANDBOOK!