Taking a leap of faith is something Hattie Collins Moll knows a thing or two about. At just 27-years-old, Hattie has transformed her dream of owning her own boutique into a very stylish reality. This dream didn't come easy though—after earning her bachelor's degree and master's degree in Art History, Hattie tried to break into the art world but was unsuccessful due to the tough job market. Because of this, Hattie began working for Anthropologie and moved all the way up to Operations Manager in Training before attempting to transition into a 9-to-5 job again. She quickly realized a normal career wasn't for her and that she needed to do something she loved—something that would blend her creative side and her business-oriented side. With that dream, lots of networking, years of research, and unfailing persistence, Hattie Sparks was created.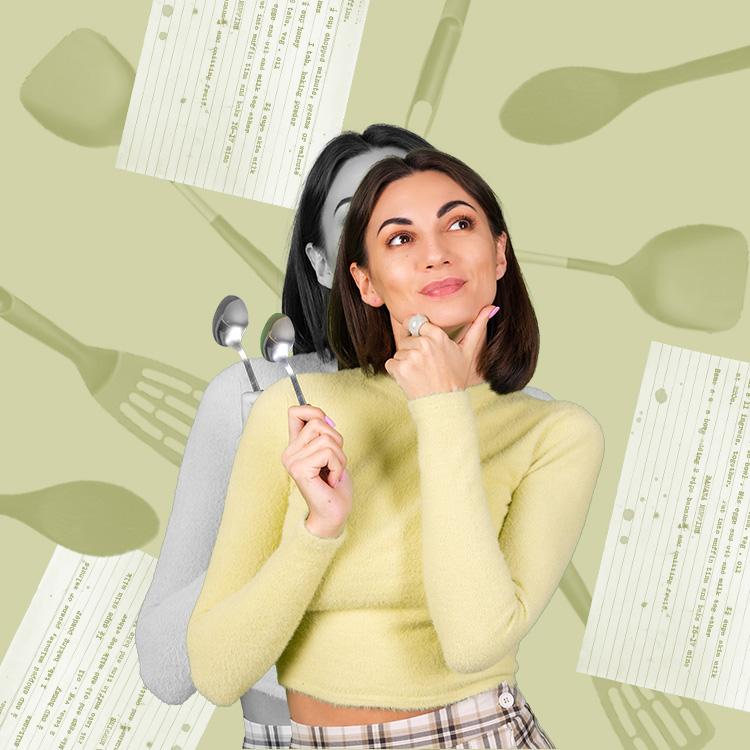 high in protein, good for gut health, and anti-inflammatory? yes, please!
Hattie Sparks isn't your run-of-the-mill boutique—it's where you go to find that one-of-a-kind piece you'll cherish forever, nor is Hattie your typical business owner—she is present in every aspect of the store, from picking items made by independent designers to using social media and fashion bloggers as marketing platforms to hosting local events in New Orleans. Today on The Everygirl, Hattie shares her journey—from studying art to celebrating her boutique's one year anniversary—and reminds us that we can take different paths to reach a dream and succeed.
Full name: Hattie Collins Moll
Age: 27
Current title/company: Owner of Hattie Sparks boutique
Educational background: B.A. Art History/Business from TCU; M.A. in Art History from Tulane
What was your first step after graduating college?
I went to TCU for undergrad where I got my degree in Art History and Business. During college, I was sure I was going to have a career in the museum or gallery world and interned at 3 museums in Fort Worth and the MFAH in Houston. At the end of my senior year, I received a full-ride scholarship to get my Master's Degree in Art History at Tulane, and moved down to New Orleans two months after graduation. I specialized in Contemporary Latin American Art and wrote my thesis on the Chicano navigation of identity through art, specifically the art of Victor Ochoa.
How has your career path changed since getting your Masters? Did you expect yourself to be doing what you're doing now?
When I began grad school, the city was still in the process of rebuilding after Katrina, and jobs were pretty available, even though the rest of the country was struggling. But when I finished school, armed with tons of experience and a Master's degree, New Orleans had unfortunately caught up with the rest of the country and was in the thick of the recession. Museums were on hiring freezes and galleries were not taking anyone on because no one was buying art. Moving was not an option because I had just gotten engaged to my now-husband, and he was taking the Louisiana Bar Exam. After hitting lots of dead ends, I heard that Anthropologie was opening a massive store in New Orleans. I had a little bit of retail experience under my belt, so I applied and was hired on full-time and got to see the process that goes into opening a store like that. I eventually moved my way up to Operations Manager in Training, which taught me so much about the other side of retail–everything from payroll to building maintenance and managing orders. I also learned invaluable lessons in merchandising, cohesive branding, customer service, and having a strong and recognizable "look."
I left Anthropologie after about 9 months because I thought I wanted to transition into a 9-to-5 desk job, which quickly turned out to be a bust. I was miserable and looking for new jobs after only two months and I finally realized that I could keep going from job to job just getting by, or I could take a leap of faith and go out on my own.
Were you nervous to venture into something so different than your original career path?
I've dreamed of opening a store like this since I was in college, but back then didn't really know how it would fit into my "plan" of getting a degree, getting a Master's, etc. I then realized that when you're passionate enough about something and are willing to work your tail off, things will kind of start happening for you. I had been researching for a few years what it would take to open a store—I kept notebooks of designers and lines that I loved and knew what design scheme and layout I wanted to go with. I quit my job in December 2011, and it all just started falling into place. Many connections I had made, people I had met, and friends I'd acquired in the time I'd lived in New Orleans began to make sense. I had met certain people for a specific reason, talked to that girl at a party so later I could email her about a line she represented, and so on. It's like the dots just connected so fast and it was such an affirmation that I was doing what I was supposed to do. We opened our doors on February 27th, 2012.
What was your mission for the store?
The mission behind Hattie Sparks has always been to give customers a shopping 'experience'—to make them feel a sense that they're discovering something new and unexpected each time they visit. We really strive to choose pieces and designers that have a specialness to them—something that makes them unique—and that aren't currently flooding the market. What is great about buying from independent designers is that they all have distinct aesthetics and stories behind their lines—stories that we love to tell customers when they're shopping. It gives the customer a feeling of investment—that they're not just buying a piece of jewelry, but they're buying the designer's story along with it. It's our goal to hear the phrases "This store is different than anywhere else I've been in the city" and "I can always find something here that nobody else will have." I want Hattie Sparks to feel unique not only because of the designers we carry, but also because everything in the store is thoughtfully and purposefully chosen. I never want anything to feel random, predictable, or that it was chosen just for the sake of making a quick sale. I truly buy pieces that I believe fit within a certain aesthetic—one that is eclectic but polished, current but not super trendy. Our price points rarely exceed $150 (with the exception of a few dress designers) and one of our strengths is finding pieces that look really expensive, but are very budget-friendly.
I also wanted to create a place that would be a platform for local and independent designers, particularly those from the South. I didn't really see many stores in New Orleans making a commitment to carrying more than just one or two local designers and I saw an opportunity to become a destination for emerging talent to showcase their products. Parallel to that, it was my goal to offer well-designed, beautiful pieces that honor the unique culture of our city in a less obvious "throw-a-fleur-de-lis-on-it" way. There's so much good talent here that sometimes gets buried under a landslide of clichéd products and imagery, and I felt very strongly about finding a way to help that talent shine and get recognized.
The details and planning that go into opening a store can be daunting. For example, finding a space, finding investors/getting a loan, choosing products, setting price points, hiring employees, figuring out the finances… how did you address it all when opening Hattie Sparks?
I love a challenge. I've always worked best under pressure, so I set a lot of deadlines for myself so that I would push to get projects accomplished rather than leaving them open-ended. It was definitely a LOT of work and lots of figuring it out as I went along, but I have so many supportive friends who work in a variety of fields that I was able to call on for answers to questions, advice, and help getting things set up. Things really started rolling when we found our space—a cute storefront in an area of Uptown that I was very familiar with. It needed quite a bit of work, but my landlord was very accommodating and told me to make whatever changes within reason. My husband laid the wood laminate flooring, I painted the striped wall, and we built out the galvanized pipe racks. We were still newly married at this point, and it was a great bonding experience for us—working together to make a dream a reality. There were nights when I wanted to pull my hair out, but it was so worth it when we finally finished.
My first buying trip was about two months before I opened and it was definitely a 'baptism by fire' experience. I went to New York City for a few markets and to meet with Jonathan Adler for home goods. Along with being my first time in the city, it was my first time figuring out how much to buy, ship dates, markups, and everything else that comes with going to market. Thankfully, there were so many helpful and patient people who were willing to answer my questions. Along with that buying trip, I had reached out to designers that I either knew personally or was familiar with. Blogs were also a huge resource and allowed me to discover smaller designers that weren't sold anywhere in New Orleans or Louisiana. All that took was shooting them an email and asking if they wanted to grow their brand into a new region. Luckily, most of them did, and I was able to pick up some really great lines that nobody else here had.
We have been really fortunate to have two amazing employees come on board, both of whom are such assets not just to the store, but to my life as well. Elizabeth is someone I worked with at Anthropologie, and she came to say hello one day after an interview at another store down the street. I didn't know she was looking for a new job and kind of offered her one on the spot. I knew her, trusted her, and was at the point when I needed some help. She has a really great eye for merchandising, helps check me when I go a little crazy and want to buy 50 identical striped dresses, and is a great sounding board for new ideas that I have. Melissa came on a little later and was working while getting her Master's in Accounting from Tulane. She's the girl who can sell ice to an Eskimo and has such a wonderful sense of humor and infectious joy. She's moving on to become a CPA this Fall, but along with Elizabeth, she has been such a big part of the growth at Hattie Sparks. I am beyond thankful to have two people who are such great representatives of the brand!
What has been the most challenging aspect of opening your own store?
The most challenging part is, without a doubt, the fact that all of the responsibility is on my shoulders. But, as I mentioned before, I love a challenge, so I try look at any obstacle that presents itself as an opportunity for growth or change. If you aren't willing to adapt to situations, you'll eventually stall out. One of my goals each month is to break down and assess various aspects of the store—our online presence, our merchandising, what products are working/not working, what we are doing well and what we can improve upon. I never want things to start feeling stagnant and doing these regular and thorough rundowns helps to keep my wheels turning.
Another challenge is maintaining a consistent, fresh voice on all of our social media channels. My Twitter and Instagram pull double duty as both my personal and business accounts, and it's very important to me to not only keep things positive but also give an accurate representation of who I am personally and what Hattie Sparks the store is about. Social media has been such a wonderful tool for connecting with customers on a more personal level, and has introduced us to people around the country who are now loyal Hattie Sparks shoppers. It can be a little daunting sometimes to try and respond quickly to every comment or question, but it's really something I enjoy doing and has opened up an unexpected selling channel for us.
And the most rewarding?
What I am most proud of is the platform we have been able to give smaller designers to get their lines out there and recognized. The majority of our smaller lines are exclusive to Hattie Sparks in New Orleans, and most times in Louisiana as well. It has been unbelievably rewarding to watch a designer we pick up become a recognizable name for our shoppers and for people to return to the store requesting more of their pieces. Additionally, through seeking out and being contacted by designers, I've built an incredible network of genuine, talented women that I feel so lucky to get to work with. It's so special to watch all of their lines grow beyond Hattie Sparks and to feel like I was, if anything, a small part of that growth.
You have such a unique and admirable aesthetic that manages the perfect blend of "on trend" with originality.How do you go about choosing pieces? Do you ever end up buying things for your store that you wouldn't necessarily wear?
I've always been very curiosity-driven, which I think benefits me when it comes to buying for Hattie Sparks. I'm always keeping my eyes peeled for new and different things, or wanting to know what makes something special. I'm constantly bookmarking blog pages, taking screen shots on my phone, or ripping pages out of magazines for inspiration and purchasing leads. Generally, I would wear the majority of the pieces that we carry, but I also have to be realistic when considering the wide range of tastes that we try and cater to. There are definitely things that I buy with a certain girl in mind–I may not be that girl, but I know she's out there and will appreciate particular details that I might not gravitate towards. The main goal, though, is for everything to feel current but not extremely trendy. I strive to carry pieces that women will buy and still be wearing three years down the road and are easy to integrate into their current wardrobes.
How did you initially market Hattie Sparks? Has how that evolved?
Initially, I relied heavily on word of mouth and social media, but I was also fortunate enough to have friends who ran local blogs and websites that wanted to help promote the store. They were very instrumental in spreading the word about Hattie Sparks to people I may not have been able to reach on my own. As the business has grown, I've tried to creatively market the store through partnerships with bloggers, hosting special events, and collaborations with designers. I've found that people respond really well to what I like to call "marketing in sheep's clothing"—little or big ways of promoting Hattie Sparks that aren't generic, predictable, or worse—forgettable. When planning promos and events, I want to create lasting memories for people that become a part of their collective knowledge of Hattie Sparks. I've found that if customers have a positive and clear understanding of Hattie Sparks, and we've made a lasting impression on them, then we will come to mind next time they're needing a cocktail dress, gift, or special new piece of jewelry. It's the kind of marketing that you can't buy, but will take the strongest hold.
We've been fortunate to collaborate with many talented bloggers including Mackenzie Horan of 'Design Darling', Kim Pesch of 'Eat.Sleep.Wear', Kristen Turner of 'Glitter n Glue', Juley Le of 'Upperlyne', and Sarah Tucker of 'Fairy Tales are True.' We were named one of New Orleans Top 3 "Best New Retail Stores" of 2012 and were one of two retail stores included in Anthropologie's "Shopping Guide to New Orleans" in July 2012. We have co-hosted and sponsored several events with New Orleans Fashion Week and regularly collaborate with designers we carry on special pieces that are exclusive to Hattie Sparks. Our online store also recently re-launched as a bimonthly collection-based e-commerce site, which allows customers from all over the country to shop a new set of our favorites every two weeks. We were also chosen to be featured in The Scout Guide, which is a beautifully curated city guide that focuses on small businesses and their owners.
To be completely honest, a lot of these collaborative marketing opportunities came from lots of hand-shaking, introducing myself, and not being afraid to just ask people if they wanted to work together. If the opportunity makes sense and benefits both of you in some way, I've found that most people will be up for it. Bottom line for me, though, is to make sure that any sort of partnership honors not only the mission of Hattie Sparks but the taste, aesthetic, and personality of the person we're working with as well. It's not about pushing products for the sake of selling them or just getting my name out there. Instead, it's about building a mutually beneficial relationship that reflects the style of who we're working with while spreading the word about Hattie Sparks and the amazing designers we carry.
You are a very involved owner, not to mention you can always be found at the store. How do you balance your professional and personal life?
The million dollar question! It's not easy to completely shut off work, even when I'm not at the store, especially when it comes to social media. When you're getting comment after comment of questions there is definitely a certain pressure to answer them quickly, because I don't want people to feel like I'm ignoring them. If I didn't truly love that aspect of my job, I honestly might throw my phone out the window some days. But, to avoid this, I make sure I do my store-related posting during business hours instead of in the evening, so I can really focus on responding to people while I'm working instead of while I'm at dinner with my husband.
I'm admittedly not the most organized at times, but I am a major planner and have found that the best way for me to accomplish personal tasks or even take time for myself is to schedule them in and really commit to it. This can be anything from dinner with a friend to grocery shopping to spinning class, but I do my best to treat them all like unbreakable appointments. This sometimes makes being spontaneous a little difficult, but I've found that if I stick to these schedules and routines it helps me feel much calmer and brings me some sense of balance. Plus, it gives me structure for my days off that, if it wasn't there, I'd probably just be hanging out at the store all day chatting! My husband is an attorney who is also extremely busy, so we don't get to spend as much time with each other as we'd both like but we make sure that when we do, we aren't sitting in front of the TV but are instead out and about exploring our city or catching up at our favorite restaurant. We do have little traditions we try to stick to, especially on Sundays, which is always nice to look forward to and is really special time that we get to spend together.
What is a typical day in your life like?
My husband usually leaves the house at 7:30am, so that's when I get out of bed. I'll make breakfast and let our two dogs, Benny and Jackson, out. I like to sit on the back porch if the weather is nice and start reading my daily blog roll, check emails and social media, eat, and have my coffee. If anything needs an immediate response, I do that. Otherwise I'll flag it to take care of later. I really enjoy this time by myself in the mornings because it allows me to focus on what needs to be done that day, make lists, and just sit with my own thoughts. I try to do one chore—dishes, laundry, etc.—before I leave to go to work; then I'll get to the store around 9:30. This gives me time to make sure everything is clean and re-stocked before we open at 10. If it's a Tuesday or Thursday morning and I'm off of work, then I'll go to Ride at Romney Pilates, which is a spinning class similar to SoulCycle. Off days are typically spent running a combination of personal and business errands, catching lunch with a friend, and work around the house. Days at the store are filled with a variety of things, from helping customers to working on posts for a blog I write for to taking meetings with potential designers and vendors to re-merchandising and organizing. No two days are alike, which is what I love about it. All throughout the day I'm answering emails, comments on social media, and working on various projects we have in development. After we close at 6pm, I'll head to an hour and a half of yoga at Life Yoga if it's Monday or Wednesday. Then it's home to cook an easy dinner. My husband usually gets home around the time I'm done cooking, which is great because I love to have that time alone in the kitchen with good music going and a glass of wine. In the evenings, we'll catch each other up on our days, may do a little more work while having some wine, or try to make some progress on our DVR. On weekends, we'll go out and do something fun. As long as we get to spend a good hour or two next to each other before bed, we're golden. I check email/social media one last time before bedtime around 11pm.
What has been the best moment of your career so far?
Without a doubt it was our one-year anniversary party. I looked around the store, which was packed with old and new friends, loyal customers, and people just discovering Hattie Sparks for the first time, and I realized how far we'd come from our first day and felt more proud in that moment than I ever have. That was when I truly and completely realized that my dream had not only become a reality, but was thriving.
What does the future look like for Hattie Sparks?
I get asked a lot if I'd ever consider opening another store, and that's definitely something I'd be open to if the timing and location are right. I'd love to see a Hattie Sparks in another city and think it would be a blast working with local artists and designers in places outside of New Orleans to give that store its own unique flavor. For now, though, it's about maintaing the store as best I can and just enjoying the ride.
What advice would you give your 23-year-old self?
Let go of linear thinking and don't pigeonhole yourself. You're capable of much more than you realize, but you're also human and will make mistakes. Be the first to say "hello," keep your eyes and ears open to opportunity, and be genuine and observant. Speaking with quiet confidence will always beat screaming with obvious insecurity.