Call it dedication to my job or call it having no life, but I thoroughly test and research every health trend and product that hits my desk (and my Instagram feed). I tell myself I'm like a modern-day Louis and Clark, except instead of discovering America, I'm discovering how to become my healthiest and best self (that's the same thing, right?). While I strongly believe that health is bio-individual, meaning different foods, techniques, and practices work for each person, here are five essentials that I believe anyone and everyone can benefit from.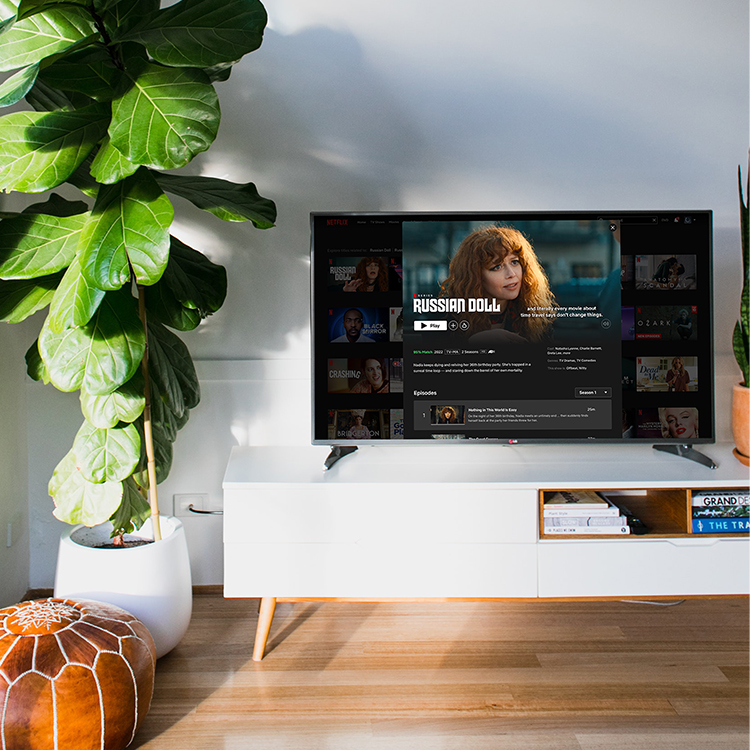 stop mindlessly scrolling on Netflix—these shows have our seal of approval
1. Flavored Water
One of the top universal wellness tips is to drink more water. Staying hydrated improves energy levels and keeps the digestive system healthy (just to name a couple of benefits). However, one of the questions I get most often is how to drink more water (because it's not easy to get into the habit). My answer: Hint water.
Hint is fruit-infused water (bonus tip: it can be delivered straight to your door!) that's a healthier alternative to sugary drinks and tastes so good, you will not have trouble hitting your water goal of the day. If you're struggling to kick a soda addiction or just can't get yourself to drink enough water, try delicious water that's infused with fruit essences like watermelon, raspberry, and lemon for a refreshing and healthier taste. Turn hydration into a habit with water you're going to crave.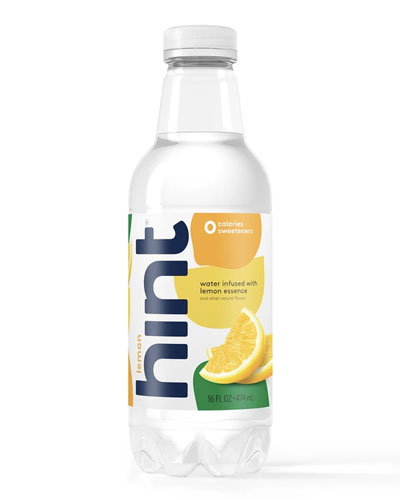 2. A Dry Brush
Unless you're living under a rock or don't follow Gwyneth Paltrow on Instagram, you've probably heard about the trending resurgence of the ancient technique of dry brushing (or "garshana"). It intensely exfoliates (prepping your body for that spray tan), as well as drains the lymphatic system and stimulates the nervous system.
Dry brushing in circular motions not only exfoliates the outside layer of skin (your skin will never be smoother), but it also works to release toxins in the body by increasing blood flow (perfect for the times you do have one too many skinny margaritas). And because the ultimate wellness essential is self-care, we even have an extra flirtatious dry brushing playlist for your pleasure (literally. You're welcome).
3. A Tongue Scraper
Tongue scraping is one of the health routines I started after my undergraduate study of Ayurveda. I not only still scrape my tongue daily years later, but it has turned me into that obnoxious person gifting tongue scrapers as stocking stuffers at Christmas. Scraping your tongue gets all the fuzz off (graphic, I know) that has accumulated while you're asleep—which not only feels good, but also is good for your health.
Before I even drink my morning cup of water with lemon, and for sure before any cup of coffee, I always brush my teeth and scrape my tongue to get rid of all the toxins to avoid swallowing them back into my body. Have I grossed you out yet? Just wait: once you scrape your tongue and see what comes off, you'll be appalled how many years you survived without scraping.
4. An Essential Oil Diffuser
Another wellness essential I believe with all my health-obsessed heart could benefit everybody is essential oils (that's why they're "essential." Get it?). Essential oils have become commonly used in the wellness world. Popular oils like tea tree oil has been used as a spot treatment to help acne, disinfect cuts and scrapes, or freshen air, whereas oils like lavender has been known to help people feel soothed and de-stressed.
Not to be dramatic, but ever since I purchased an oil diffuser years ago, my life has been changed. I diffuse lavender or bergamot before bed to help me sleep, and peppermint or citrus in the morning to help me feel focused and energized. Say goodbye to cheap-smelling candles and room spray; an essential oil diffuser is the perfect alternative.
5. Products to Grow (or Store) Herbs Anywhere
Healthy eating should not taste bland. If it is, you're not adding enough herbs and spices. Not only do herbs pack extra flavor and taste, but they have major health benefits too. Herbs like cilantro are anti-inflammatory and boost skin health, while mint can soothe the digestive system. However, just like laundry and princes of Bel-Air, fresh is best. Even if you don't have a Martha-Stewart-approved garden at your disposal, you can grow your own herbs indoors with an herb planter, or store herbs in the proper container to keep them fresher for longer.
What are the health essentials you can't live without?
This post features a sponsored inclusion of Hint Water, but all of the opinions within are those of The Everygirl editorial board.