Sara Peterson has always loved magazines. It started with Seventeen. "It came in the mail with my name on it, and I just never got over that excitement." So when Sara landed her first magazine job she celebrated by instituting "Pink Champagne Day," and thus began a magazine career now studded with impressive titles and once-in-a-lifetime opportunities. Writing, editing, and producing content for several publications gave the Texas Christian University alum the experience needed to helm the launch of HGTV Magazine. As Editor in Chief, Sara oversees every part of publishing a magazine from creating a passionate and hardworking team to editing stories to collaborating on photo shoots.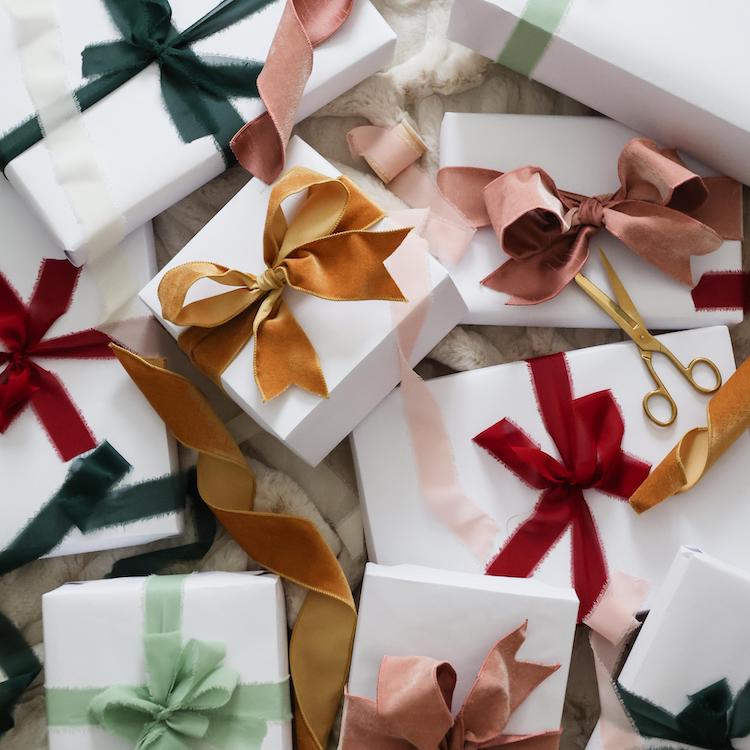 the perfect gifts for everyone—and we mean everyone—on your list
"Hard work pays off. It just does." With this kind of no-nonsense work ethic and drive it's easy to see why Sara has racked up so many Pink Champagne Days throughout her career. Read on to learn more about Sara's work history and taking on the ultimate challenge of launching a brand new magazine.
Full Name: Sara Peterson
Age: 39
Current title/company: Editor in chief, HGTV Magazine
Educational background: B.A. in literature from Texas Christian University in Fort Worth, TX
What was your first job out of college and how did you land that position?
I worked at D Magazine, the city magazine of Dallas, as the assistant to the editor/publisher and as a reporter. I was about to graduate from college and I really wanted to go to New York, but I didn't have the money. One afternoon, I was poring over local magazines in a bookstore, but this time I was looking at mastheads and writing down the names of the editors in chief and their addresses. I wrote the editor of D Magazine, sent him my resume and some clips, and asked if I could come in and meet him. Thank goodness he called me for an interview! When he asked me if I could handle being his assistant and a reporter for the magazine at the same time, I blurted out, "Of course! I can start Monday!" It was Friday. I really wanted that job, and he knew it! I think about that day whenever I'm interviewing people. I still appreciate it when people come right out and tell me that they really want the job—and why. That always impresses me. That night my friend bought me pink champagne to celebrate. We still joke about it. When one of us has a good day, we always call it a "Pink Champagne Day."
Take us on a brief career bio. How did you land the position of editor in chief of HGTV Magazine?
I've always loved magazines—I still have boxes of all my favorite issues of Seventeen. It came in the mail with my name on it, and I just never got over that excitement. After D Magazine, I went to New York and took a job as a staff writer for the in-house magazine at Time Inc. called FYI. It no longer exists, but at the time, it was a great way to get inside the company. I wrote features about the staffers at different Time Inc. magazines. After FYI, I became a senior editor at Family Life magazine, which was a Time Inc. title at the time. I liked that job because I covered so many topics—kid trends, birthday parties, toys, food, and crafts. Then I applied for the lifestyle editor position at Redbook magazine and got it. I really learned how to be a producing editor—I learned to produce stories and photo shoots from start to finish. I produced entertaining stories, decorating stories, and all kinds of makeover stories.
After about three years, I got the itch to have my own house. Here I was writing about decorating and entertaining, and I had a dinky little apartment on the Upper West Side, so I couldn't really dabble in DIY as much as I wanted. Next stop: home editor at Southern Living. I was hesitant to move out of the city, but I really wanted a house, a yard,a dog, and a car. I moved to Birmingham, AL and worked at Southern Living for four years. The best part was that it was my job to travel all around the South, meeting people and finding real homes to feature in the magazine. Then an executive editor job came up at Coastal Living (editing stories about houses, food, and hotels on the beach? Yes please!), so I went there for a couple years as executive editor, then moved up to editor-in-chief. I was happy there, and I loved the people I worked with, but then my current boss at Hearst, editorial director Ellen Levine, called me one day and told me that the company was getting serious about partnering with HGTV to launch a magazine. It may sound hokey, but I have always loved watching HGTV, and it was exciting to think about working on a launch. I felt like I could either do it or watch someone else do it. And when I put it to myself that way, I realized how much I wanted to do it. So I moved back to New York City in the fall 2010 to work on the prototype of HGTV Magazine. I did have to sell my house—a 1930s brick bungalow—but I found a good-size apartment here that I've already decorated and redecorated a couple of times. Thank goodness for flea markets and, of course, pillows and paint!
Previously you were the editor at Coastal Living. How did that experience differ from your current position at HGTV Magazine? How did you make the decision to take the leap to found a new magazine with Hearst?
Coastal Living had existed for 12 years when I became the editor, so it was a very established magazine. HGTV Magazine was started from scratch. My team and I got to dream up every section in the magazine, every column, every story. Most of the time in this business, you inherit a magazine and you inherit the content. Yes, you can reinvent and redesign a magazine, but to invent one is something rare. So to work on a launch with a brand (HGTV) that was already loved by millions of people and with a magazine company that had a history of successful launches—well, that was just too good of an opportunity to pass up. Some people saw it as a risky career move, but I never did. I was excited to bring all the topics that you see on HGTV—makeovers, real estate, decorating, landscaping, etc—to life on paper. So the decision was an easy one. I didn't waffle over it, really.
Given that HGTV Magazine was inspired by the television network, how do you keep the content in the magazine original and fresh but still on brand with the content on TV?
The producers there keep us posted on all the new shows and upcoming projects on the network, and we share all the story ideas and our upcoming lineups with them. I didn't know this until working here, but magazine editors and TV producers think alike. We both tell stories visually, and in this case, we work with the same talent—all the HGTV and DIY Network stars—so it's fun and helpful to brainstorm ideas together. For example, we came up with the Most Embarrassing Living Room in America contest last year. It was a special on HGTV and a magazine article.
Initially, the magazine only committed to two issues as a "test-run" before officially launching. How did you handle the pressure that came with making the magazine as successful as other television brand magazines such as Oprah Magazine and the Food Network Magazine? Were you ever concerned that the scale of audience wouldn't be large enough to make the magazine successful?
Honestly, I never worried about the audience scale. I had two big goals that kept me up at night: I had to make sure I understood what people enjoyed most about HGTV—then translate that into a print magazine. And I had to assemble a team to make a magazine that would stand out on the newsstand—be fresh, original, relevant, and fun. That said, I have a lot of help and support from Hearst executives who have worked on O, the Oprah Magazine, and Food Network Magazine. And I kept thinking, "Millions of people already say they are 'obsessed' with HGTV, so this magazine sort of comes with a built-in audience." And as someone who loves easy decorating ideas, makeovers, and household tasks like cleaning and organizing, I had a lot of ideas about what I wanted to see in a home/lifestyle magazine.
It's been said that HGTV magazine surveys daily design blogs for possible DIY project features in the magazine. How would you say a blogger can set their project or blog apart to be considered for such a feature?
Yes, there are so many fantastic bloggers now, posting creative content, sharing what they do in their own homes, and producing inspiring DIY projects. We've featured bloggers in our column "Don't Buy It, DIY It!" in which bloggers show ways to create great-looking pieces themselves instead of buying them in a store. I would say it always helps to ask yourself, as a blogger, "How is mine different from anyone else's?" You can call it branding, but that's just a business-speak way of asking, "How is my blog original?" Maybe it has a very original name or maybe the way photos are shared or posted is different and more original than the way other bloggers post their pictures. And then once you figure out how your blog is original and different from others, stick with it. Own it and don't stray from what you do best.
The magazine launched in 2011 – one of the hardest economic times for the magazine industry. What made your team decide to move forward with the launch regardless? How did you overcome the fear of failure during such a difficult time?
That last one is a good question! We decided to move forward because audiences in our focus groups told us that they were very excited about HGTV having a magazine. We knew that people trust HGTV as a brand. They think the shows on the network are helpful, smart, creative, budget-conscious, and fun and entertaining to watch. So we made sure the magazine has the same personality as the network. Especially that last part about being fun and entertaining. We pack our stories with easy ideas and tips—but we're also always asking ourselves, "Is this story fun enough?" How can we fun up this story?" and "What would make this story/this layout/this issue more fun?"
Tell us about the process of starting a magazine: getting funding/investors, hiring staff, graphics, recruiting advertisers, etc.
I started out with a small team—two other editors and a designer—and we brainstormed every day. Here's how you launch a magazine in a nutshell: you think of 100 ideas for stories and columns in the magazine, throw 50 of them on the floor, then start thinking of 100 more. You hire very passionate and hardworking people who love the topics you want to cover. We are a very diverse staff now—all 22 of us. We are from different places all over the country and we have lived in all kinds of different homes. But all of us love the idea of improving our homes, of being smart and creative at home—and we all love DIY projects. We just started something called Crafternoon in the office. We get together in the conference room and make things out of new crafts supplies and tools. It was a big hit. I see a lot of decoupaged picture frames and painted coffee mugs on desks now, and I like them!
In your opinion, what sets HGTV Magazine apart from the other shelter magazines out there? What do you attribute to its major success since its launch?
Hey, thanks for calling it a "major success." Appreciate that! I would say it's all the little ideas that anyone can do. And all the fun, cheerful colors in every issue. That's why we start the magazine with our Front Door of the Month page. It really sets the tone for what's to come inside the magazine. One of my other favorite recurring features is called "A Month of Mini Makeovers." A lot of magazines tout mini makeovers on their covers, but then you look at the story inside and you have to spend hundreds or even thousands of dollars to do it. As a reader and lover of home magazines, that frustrates me, too! We all want to spend less but we don't want anything in our homes that looks cheap. We show big makeovers in the magazine too, but the goal is always to point out the small, creative, done-on-a-dime ideas in the photos. Also, the editors and I constantly meet to talk about what real problems, issues, and questions we have about taking care of our own homes. That's how we think of most of our stories. We talk to all of our friends and family too, and ask what's on their minds. That's how we came up with our column "How Bad Is It…" that answers real-life household questions. Taking care of a home is a lot of work. We know it! But we don't want the magazine to be a lot of work to read. Decorating a home—and reading a magazine—should be fun.
What kind of skills or characteristics do you think were vital to your success both as a founder of a new magazine and as an editor?
We are very collaborative here. I really believe in teamwork. The bottom line is, the more people who work on a story together, the better it will be. And we remind ourselves to stay flexible. I think the people who succeed the most in magazines are the ones who are able to adapt quickly. The ones who say, "Oh, that idea didn't work? OK, well, here, let's try this, or this, or this. Just keep going, keep adapting."
What is the best part of your job as editor in chief of HGTV Magazine?
Hard to say just one. I've always loved getting to peek inside other people's homes. It's amazing to see how creative people can be, and that inspires me. I've also really enjoyed the process of building a team of creative people. I always talk a lot when I interview people because I really want to get to know them. Not just know their skills and their goals, but get to know them as a person. Last but not least: Meeting all the HGTV stars has been awesome. They pop by the office a lot (Vern, Genevieve, Emily, Meg, and Chip, to name a few), and the other day one of the Property Brothers, Jonathan Scott, came by. It felt like our office turned into a red carpet, because suddenly every staffer wanted a picture with him! Lots of staff tweets that day!
What is the most challenging?
Constantly coming up with fresh ideas—but that's also the most fun. It's the hardest part but it also feels the best when we do it right. The magazine comes out and we see a story and think, "Oh, yes, that was a good idea that other magazines haven't done." That's the best feeling.
Take us through a day in the life of Sara Peterson. Given your demanding career and schedule, how do you find time for balance?
During the week, I walk my dog, Petal, in the morning in Central Park as long as the weather isn't horrible. Then, I read and edit stories and write emails while having coffee at my kitchen table and listening to NPR. Around 9:30, I hit the ground running at work. We collaborate and meet about all our stories several times before we photograph them, planning every detail from the headline to the props in the photos. We review every product before it goes in the magazine too. I love BLT Steak or Nobu or Landmarc for drinks after work with friends. I take the bus home—gotta let my dog out—and I'm usually home around 7 or 8. On the weekends, I try hard not to schedule things too much because I'm super-scheduled during the week. New York City is all about walking around—I stroll up and down Madison Avenue a lot and traipse around Soho shops. I always love a long leisurely look around ABC Carpet. Movies are a must, and I watch a lot of reality TV—anything on Bravo, TLC, and E!—and I catch up on all the HGTV and DIY Network shows I DVR'ed during the week. Confession: I also like to clean on the weekends with the TV on. Is that strange? I think cleaning is kinda relaxing. And I like to cook myself dinner on Sunday.
Best moment of your career so far?
Getting my first magazine job right out of college. It still feels like a lucky break.
What advice would you give to your 23-year-old self?
Same thing I tell myself now: Hard work pays off. It just does. That sounds very Midwestern, doesn't it? Well, I am from Nebraska.…