The holiday season has arrived, and there is nothing quite as comforting as curling up under a blanket with a steaming cup of hot chocolate and a few good books to read. And whether you're looking for a traditional holiday romance, a bit of family drama, a keep-you-up-all-night thriller, or something a little lighter, there's a book for you. So grab that blanket and your warm beverage of choice, and get ready to read.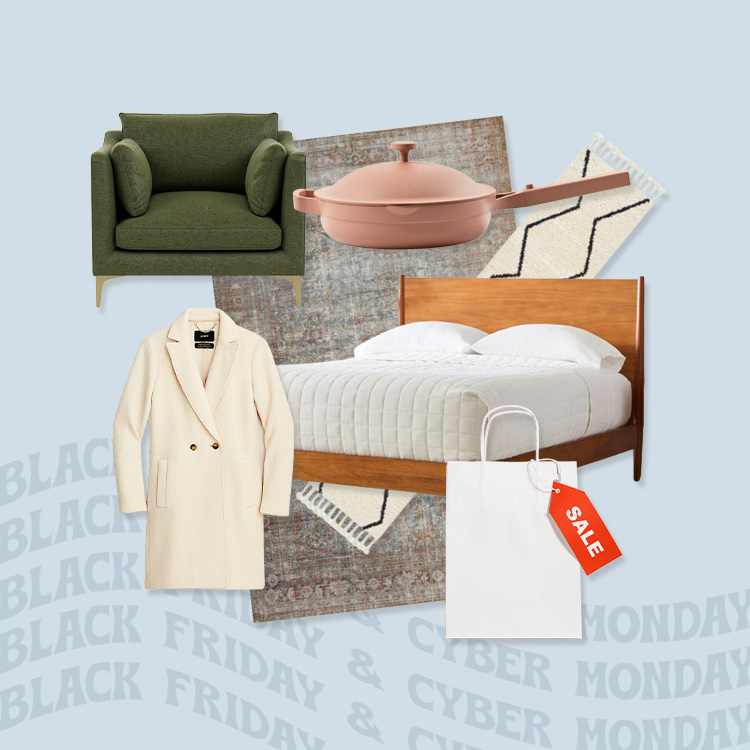 we combed the internet for the best OMG-CANNOT-MISS deals
Romance
Call me basic, but I really do want a Hallmark movie in book form
Maggie Knox
Ask, and you shall receive. The Holiday Swap by Maggie Knox is everything you could ask for from a Hallmark Christmas movie. A small town? Check! Baked goods? Check! An antagonist who's always getting in the way? Check! A snowstorm? Check! A new man—or two—to swoon over? Check! Twins who swap lives? Check!
Charlie Goodwin has one goal: finish out the season of her reality baking show and land the star role in the network's next series. But when she loses her ability to taste and smell after getting hit on the head on set, there's a lot more standing in her way than her co-host. Enter twin sister Cass, who jumps on Charlie's idea to trade places, just as long as Charlie keeps the family bakery going during the busy holiday season and gets Cass' ex to understand that they are never ever getting back together. But switching places proves to be much more complicated than it was when they were kids.
If you ask me, the holidays should always have a little magic
Christina Lauren
How's a little Groundhog Day-style time travel for magic? Maelyn Jones isn't happy. She's 26 years old but living with her parents. She hates her going-nowhere job. And she may have just ruined her chances of ever being with the man she loves. Worst of all, this is the last Christmas Mae will spend in a beloved Utah cabin with her parents, her brother, and their friends. After a week that won't go down as her favorite time spent in the cabin, Mae throws out a simple plea to the universe: "Please. Show me what will make me happy." Within seconds, she's in a car accident that lands her in an airplane—back to Dec. 20. Mae quickly realizes that she has to figure out how to spend this holiday right or she'll be trapped in it forever.
General Fiction
I want to feel like I'm in a snowglobe
Elin Hilderbrand
Elin Hilderbrand is known as the Queen of the Beach Read for her novels set on Nantucket. But Nantucket might be even more dreamy during the holidays as it is over the summer, and Hilderbrand does her signature job of capturing the island's magic in Winter Street. You will definitely feel like you have stepped right into Christmas as you read about the Winter Street Inn, Mitzi's famous Christmas decorations, and the Christmas Eve party that always has the entire island talking. And it wouldn't be a party without a little drama, like an unplanned pregnancy, a federal crime, and a small house fire.
The best news is that if you end up falling for the Quinn family, you can spend even more time with them in Winter Stroll, Winter Storms, and Winter Solstice.
I think I'm too stressed about seeing my family to read
Caroline Hulse
I get it. Spending time with family is stressful. But are you spending the holidays with your daughter, your new boyfriend, and your ex and his new girlfriend? Because if not, your holidays cannot be as stressful as the ones in The Adults by Caroline Hulse.
Claire and Matt, though no longer together, want to give their daughter, Scarlett, a "normal" family Christmas. They're not sure how exactly it happens, but the three end up at the Happy Forest holiday park with Claire's new boyfriend Patrick, Matt's new girlfriend Alex, and Scarlett's imaginary friend Posey. What follows is a novel filled with forced family fun, perhaps a little too much drinking, a touch of oversharing—and a terrifying accident. This book will remind you that while your family may have some drama, it isn't actually that bad. I mean, you don't end up needing to call the police, do you?
Fantasy
To me, the holidays are all about nostalgia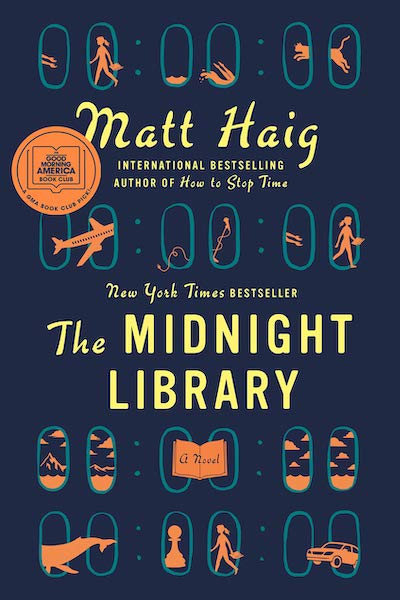 Matt Haig
Is there anything more nostalgic than looking back on your life and wondering if it's been the right life for you? Living alone, estranged from her brother, and fired from her job, Nora Seed has come to a decision: She does not want to live anymore. But when she attempts to end her life, she finds herself in the Midnight Library. The Midnight Library contains a book that tells the story of Nora's life as she has lived it, but it also contains an infinite number of other books, each of which tell the story of Nora's life had she made different choices. Nora has to ask herself if any of these lives are worth living more than the one she tried to leave.
The Midnight Library is an absolutely beautiful story that you won't be able to put down. And while there are aspects of it that will most likely make you cry, you will feel moved and uplifted when you make it to the book's beautiful ending.
I want to feel the true spirit of the holiday season
David Levithan
It's easy to get caught up in the commercial aspects of the holidays, and there is nothing wrong with that, especially when you're purchasing gifts. But it's also important to remember what the holidays are all about: spending time with the ones we love. And Every Day by David Levithan gets to the true meaning of love. A is a person who wakes up in a different body each morning. A has gotten used to their situation, having even made rules about how to live: never get too attached, avoid being noticed, do not interfere. But when A meets Rhiannon, a girl they want to be with every day, everything changes. This moving story will make you want to pull your loved ones close and celebrate all of the nuances of their personalities. And if you love A and Rhiannon, you can read Rhiannon's perspective in Another Day, read the sequel Someday, or watch the film adaptation.
Thriller
Christmas? Can't we go back to Halloween?
Ruth Ware
While you may have to wait a while for Halloween to come again, that doesn't mean you can't read a thriller. This Agatha Christie-style who-dun-it set during a blizzard in the French Alps delivers the scares you're looking for, including a winter storm that feels anything but cozy.
The employees of Snoop, a trendy London-based tech startup, head to the French Alps for a week of team building activities. What could possibly go wrong? Well, first, tensions rise when cofounder Eva announces that Snoop has a buyout offer. Second, a team member doesn't make it back from a skiing trip. Third, an avalanche traps the group and the two chalet employees with no power or phone service. Fourth, well, you'll have to read it to find out.
Thanks, but do you have something even scarier?
Taylor Adams
Being trapped in a blizzard with your coworkers is scary, but being trapped in a blizzard with a group of strangers is even scarier. So if you want to distract yourself from all of the holiday drama by being truly terrified, then No Exit by Taylor Adams is the book for you.
Caught in a blizzard while on the way to see her dying mother, Darby Thorne has no choice but to wait out the storm at a remote highway rest stop containing only a coffee maker, some vending machines, and four complete strangers. Her already dangerous situation escalates more than she could have imagined when she discovers a child trapped in an animal crate in the back of the van parked next to her car. With no cell reception and an impassable road, Darby knows she must save the girl and escape. But how?
Young Adult
Can you give me cute but not too cute?
Tracy Andreen
Yes, I can! So, This is Christmas by Tracy Andreen delivers all the fun of the holidays while still putting its characters through some seriously big changes. When Finley updated her hometown's website to impress the classmates at her new elite Connecticut boarding school, she never expected that one of them would choose to spend Christmas break there. In fact, Finley wasn't planning on spending Christmas there either, and she's shocked to find her parents separated, her best friend dating her ex, and her enemy working at her grandmother's inn. But Finley has promised classmate Arthur that she'll do her best to show him and his aunt all of the Christmas spirit that Christmas, Oklahoma has to offer, and that's exactly what she does. With a swoon-worthy romance, an adorable small town setting, hilarious family mishaps, and tons of holiday cheer, this book has it all.
How does anyone make time to read around the holidays?
Stephanie Perkins
We get it, we're all busy. But it's no secret that taking just a short time to read every day can calm us down and make us feel a lot better about just how busy we are. If you don't feel like you can commit to a novel, then this book of short stories edited by YA-favorite Stephanie Perkins is the perfect option for you. Regardless of what you celebrate—Christmas, Hanukkah, Kwanzaa, the Winter Solstice—there's something here for everyone. So take a break from the hustle and bustle and settle down with a short story.