The holiday season has arrived, and there is nothing quite as comforting as curling up under a blanket with a steaming cup of hot chocolate and a few good books to read. And whether you're looking for a traditional holiday romance, a bit of family drama, a keep-you-up-all-night thriller, or something a little lighter, there's a book for you. So grab that blanket and your warm beverage of choice, and get ready to read.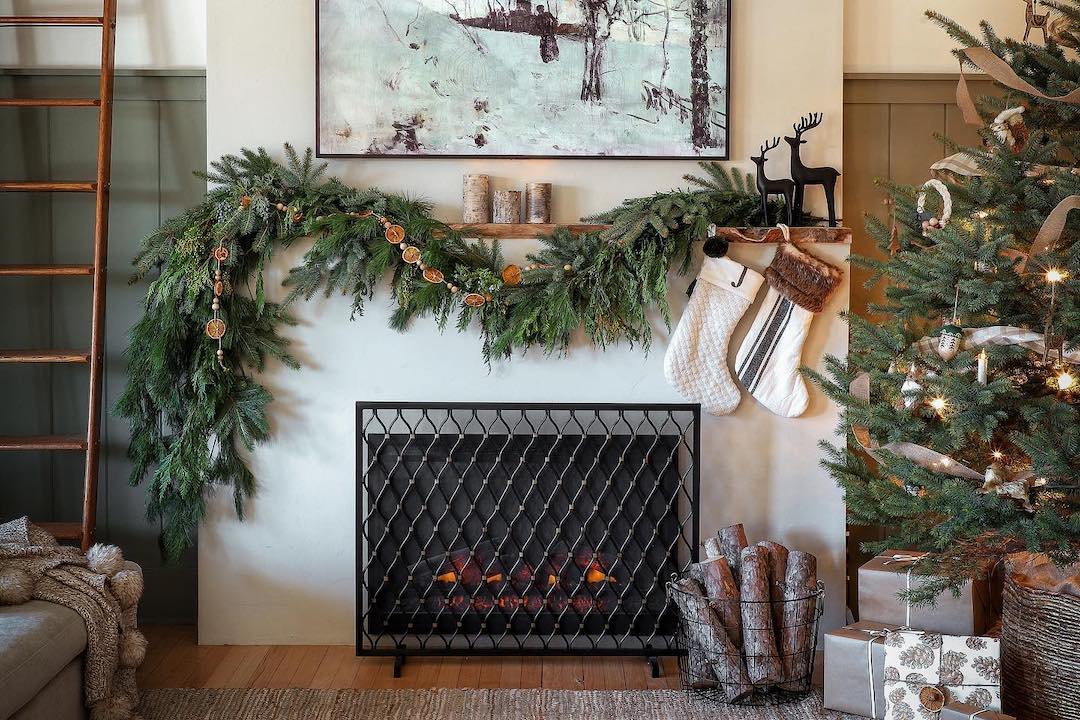 there's still time to deck your halls
Romance
Call me basic, but I really do want a Hallmark movie in book form
Riley Costello
After losing her job and her fiancé, Harper has decided to spend the next three months in Vermont, working for an inn and focusing on herself. But before Harper can even get off the plane, she meets someone she doesn't want to lose. After spending the day together, Harper and Sky agree that they'll wait for each other, reuniting on Christmas Eve for a second date. But then Harper meets Jesse at the inn, and her friendship with him soon turns into more. In order to decide which guy is right for her, Harper must first learn who she is and what she wants from her own life.
If you ask me, the holidays should always have a little magic
Lindsey Kelk
Newly single and with her career as a lawyer in danger, Gwen hopes that a trip home for the holidays will be the break she needs to then return to London and get her life back on track. But Christmas Day doesn't go at all like Gwen wanted—her family members get drunk, dinner is a disaster, and she makes a fool of herself in front of her longtime crush. Then Gwen wakes up the next day and finds that it's Christmas all over again. Now, Gwen must sort out her life in order to escape the time loop.
General Fiction
I want to feel like I'm in a snowglobe
Mary Kay Andrews
When newly-divorced Ivy Perkins bought an old farmhouse in the mountains, she didn't expect the previous owners to have left all of their furniture and possessions behind. As she sets to cleaning, she finds a Santa suit that holds a note from a little girl wishing that her father will return home from war. In Ivy's attempt to find out if the girl ever got her wish, she discovers a welcoming town and a second chance at love.
I think I'm too stressed about seeing my family to read
Francesca Hornak
For the first time in years, the Birch family is spending Christmas together, seven whole days cooped up in their country home. Andrew is preoccupied with writing scathing restaurant reviews and reminiscing on his days as a war correspondent, whereas his wife has always been too concerned about the feelings of others to think about her own. Eldest daughter Olivia has just returned from treating an epidemic abroad, and she is bothered by the comparatively shallow concerns of her sister's upcoming wedding. Seven Days of Us is the story of a chaotic and realistic family reunion, filled with stress, joy, and even a surprise guest.
Fantasy
To me, the holidays are all about nostalgia
Emily X. R. Pan
Hunter Yee is sick of being haunted by his family's past mistakes, and Luna Chang is sick of being stifled by her parents' expectations. As Hunter and Luna develop a relationship—against their parents' wishes—they must work to understand a supernatural wind, the arrival of unearthly fireflies, and an ominous crack spreading across their town. Filled with magical realism and Chinese mythology, An Arrow to the Moon is a story of family, love, and magic that will have you lingering on every moment.
I want to feel the true spirit of the holiday season
Ruth Emmie Lang
Five years ago, Nora Wilder disappeared. Her daughters, Zadie, who can see the future, and Finn, who can see other people's memories, weren't able to prevent their mother from vanishing one morning. Then, Finn is seized by a powerful memory that belongs to Nora. She convinces her estranged sister that Nora is still out there, and the two hit the highway, using Finn's memories as their guide. But the more time Finn spends in the past, the harder it is for her to return to the present. As Zadie feels her sister slip away, she will have to decide what's more important: finding her mother or saving her sister?
Thriller
Christmas? Can't we go back to Halloween?
Lucy Foley
Magazine publisher Jules is certain that the wedding she's planned off the coast of Ireland is going to be everything she's dreamed of. So why do her doubts feel like more than just cold feet? Why won't her younger sister just do as she's told? Why did her soon-to-be-husband choose Charlie as his best man anyway? What is up with her best friend's wife? And what does the wedding planner have to do with all of this? When someone turns up dead, Jules's wedding weekend will reveal more than she ever could have imagined.
Thanks, but do you have something even scarier?
Jo Nesbo
After the first snowfall of the year, a boy wakes to find the only trace of his mother is a pink scarf, his Christmas gift to her, now worn by the snowman that appeared in their yard earlier that day. Inspector Harry Hole is on the case, uncovering a pattern of women who have all disappeared on the day of the first snow. This Nordic Noir will keep you on the edge of your seat as Harry tracks the killer, becoming drawn into the killer's twisted web himself.
Young Adult
Can you give me cute but not too cute?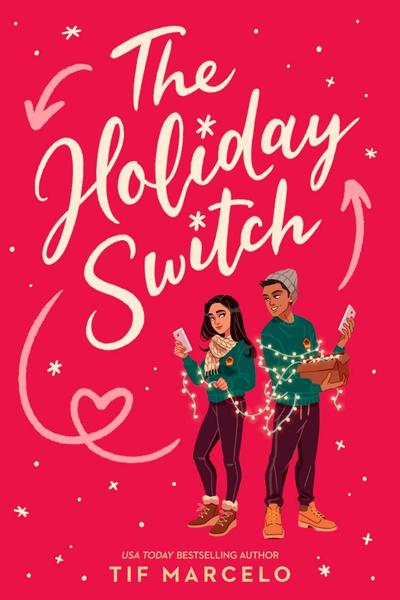 Tif Marcelo
Anonymous book blogger Lila Santos is excited to be earning extra cash working at a local inn in her small town of Holly, New York, over her winter break from high school. But when her boss's nephew, Teddy Rivera, becomes her coworker, Lila's break doesn't go at all how she planned. Lila and Teddy cannot stop butting heads. That is, until they accidently switch phones and learn they've both been keeping big secrets. Will their secrets—and an unexpected snowstorm—bring these nemeses together?
How does anyone make time to read around the holidays?
John Green, Maureen Johnson, and Lauren Myracle
On Christmas Eve, an unexpected storm hits Gracetown. Over the next three days, one girl takes a risky shortcut with an adorable stranger, three friends set out to win a race to the Waffle House, and the fate of a teacup pig falls into the hands of a lovesick barista. These three holiday romances are connected but all stand on their own, making Let It Snow the perfect book for the the busy holiday season.