Explore all gifts
wellness expert
You know that friend who never fails to add adaptogens to her latte and fit in a 10-minute meditation? Maybe you're proud of your work wife who has made a serious effort to prioritize self-care this past year? These gifts are for them: the people in your life who love taking care of themselves and know optimal health is the best gift they could ever receive. Whether they're a gym rat, a health nut, or self-care queen, we've rounded up the best gifts for the wellness expert in your life.
The Everygirl's gift guide is curated by our editorial team with some items hand-picked by editors from our sponsors. If you buy something through our links, we may earn an affiliate commission, at no cost to you. As always, we only choose items we genuinely love, use, have purchased ourselves, or recommend.
SEARCH GIFTS FOR OTHER LOVED ONES ON YOUR LIST
the wellness expertthe wellness expert
the minimalistthe minimalist

the homebodythe homebody

the travelerthe traveler

the wellness expertthe wellness expert

the beauty expertthe beauty expert

the classic femmethe classic femme

the future ceothe future ceo

person who has it allperson who has it all

the guysthe guys

our momsour moms

our dadsour dads

editor-approved splurgeseditor-approved splurges

personalized giftspersonalized gifts

cozy chiccozy chic

bipoc-owned businessesbipoc-owned businesses

gen z approved giftsgen z approved gifts

sexy giftssexy gifts

person you don't knowperson you don't know

stocking stuffersstocking stuffers
The Everygirl's 2021 Holiday Gift Guide is committed to highlighting products and businesses that align with our core values.
We are committed to highlighting BIPOC, LGBTQIA+, and other companies that celebrate diversity. We are committed to showcasing environmentally conscious brands and products with a goal of 15% of the gift guide falling into this category. We bring value and variety to our readership and highlight and support small businesses and women-owned businesses. We source size inclusive items that represent different bodies and aesthetics to fit the needs of our entire readership.
If you see an icon next to a product, that means it is a business owned by, a product produced by, or a brand that has an initiative associated with these core values.
OUR CORE VALUES
diversity
sustainability
community
inclusivity
ICON LEGEND
BIPOC-OWNED
LGBTQIA+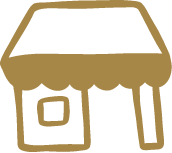 SMALL BUSINESS
ECO-FRIENDLY
WOMEN-OWNED