The holidays are right around the corner, having us scrambling to find the best gifts at affordable prices that won't break our budget. Prepare in advance for a successful holiday season with some inexpensive gifts you can buy now that will save you a few extra dollars and time shopping. Offering amazing discounts on top designers and brands, Gilt City, an online shopping and lifestyle site, has you covered this upcoming holiday season, with the best in throw blankets, menswear, and more that keeps your budget in mind. They offer a variety of gift ideas that will sure to make your loved ones grateful this holiday season!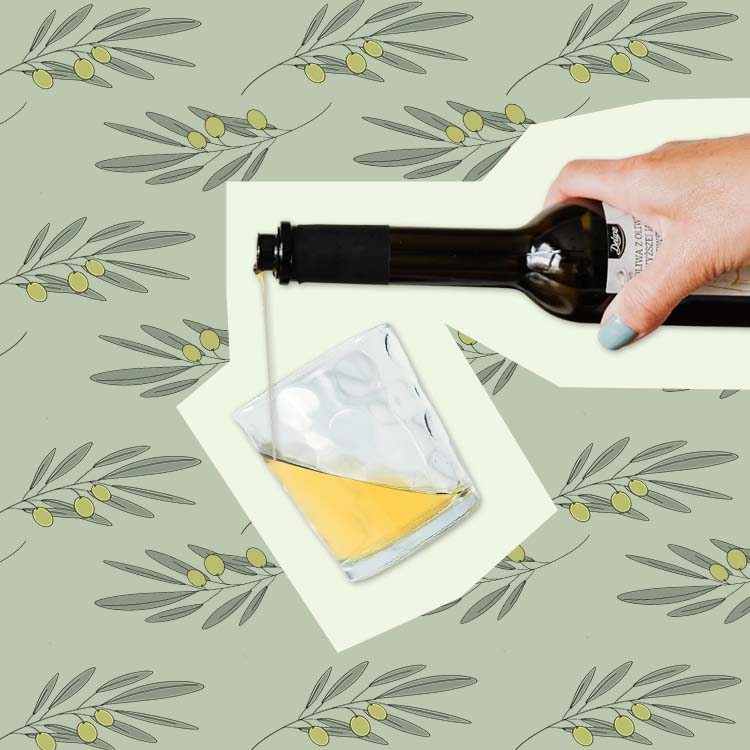 we love olive oil, but this seems a bit too far... or is it?
1. Cozy pieces for the homebody
Buy a gift that your favorite homebody can wear and cozy up in this winter. Affordable gift options like sweatshirts and hoodies are always a staple in any wardrobe for the winter. Add to your loved one's wardrobe this holiday for less with some warm tops to lounge around in. With Gilt City, you can find loungewear gifts at an affordable price from brands Eberjey and more at $50 off your $150 purchase. For that price, every family member can have a matching pair!
2. Moisturizing and revitalizing skin products for the perfect spa night
Give the gift of affordable beauty this holiday with skin creams, oils, and moisturizers that won't make a dent in your gift-giving budget. Gilt City has tons of brands that offer budget-friendly (and skin-type friendly) beauty products, like moisturizers, repair masks, and even products to de-stress the skin like the instant refreshing oil from Elemis, at up to 50% off merchandise credits when you shop. It's the perfect gift for your loved one's next in-home spa day.
3. Clean-cut casuals for the man in your life
Take that outdated tie box set or cologne out of your shopping cart and give the man in your life something he can wear with no fuss. Gift him some wardrobe staples he can mix and match to wear to work, in the home, or on date night this winter. Menswear that's easy to wear and maintain shouldn't be costly; Mizzen + Main has a collection of machine-washable and dress and casual shirts, pants, pullovers and more, at up to 60% off merchandise credits through Gilt City, which makes shopping for the man in your life this holiday season stress-free.
4. Luxury subscription boxes that feel tailor-made
Subscription boxes can sometimes feel like re-gifted boxes of hand-me-downs after being picked through and taking out all of the good stuff, but with boxes like Rachel Zoe's CURATEUR, gifting one of these boxes will be the premier, affordable gift for your loved one. Gilt City makes it easy to purchase one of these subscription boxes, filled with products from top beauty and fashion brands at only $69.99 (normally $99.99) with a free gift with purchase (a little holiday gift for yourself too!).
5. Organic and sustainable skin care products they will love
As soon as we hear the word "organic" with many skin care products, usually, a hefty price tag comes along with it. This holiday, you can gift mindful, sustainable beauty products that won't come with the price. Organic beauty brands on Gilt City like French Girl Organics are up to 50% off merchandising credits that comes along with a free gift when you spend an extra $30 on your gifts. Organic doesn't have to mean pricey; give the gift of beautiful sustainability this holiday for less.
6. Book a cozy retreat for your loved one to unplug and reconnect
We have all been relegated to our homes for the past few months, having to cancel travel plans throughout the year. Give the gift of travel this holiday season to get your loved ones out of the house and into a secluded retreat in nature. With up to 34% off credits to plenty of popular U.S. destinations through Gilt City, modern cabin rentals with travel rentals from Getaway and others could be the perfect gift for your loved ones to getaway safely within your gift-giving budget.
7. Bar cart staples for your wine aficionado
It's never a bad idea to give the gift of libations, especially during the holidays. Pair that bottle of wine with a few must-haves for your wine lover with a gift like a wine purifier or sulfite filters that will compliment their next wine-down. On Gilt City, Üllo has an amazing wine purifier and filters at up to 36% off that will save you a few extra dollars for a bottle of wine for yourself!
8. Cashmere throw blankets that will last
Cozy throw blankets can be affordable and made with quality material too. Give comfy throw blankets this holiday as a great gift for your loved ones to bundle up in, like these throw blankets from State Cashmere, made with 100% pure cashmere. Gilt City now has these blankets for up to 50% off, topping off your gift list with quality-made and affordable throws that will last through each season.
9. Stylish lunch bags for the working woman
Every woman could use another bag. This holiday, get even more creative and thoughtful with these chic lunch bags for the working woman in your life from Modern Picnic. Now at 50% off on Gilt City, you can buy this functional bag ahead of the holiday season at an affordable price to you. Now, your loved one can eat lunch in style!
10. Handcrafted textiles that everyone will love
Gifts for the home are always a great idea for the holidays. Beautiful handcrafted rugs, pillows, and bathroom essentials like towels are always much-needed items you can give as gifts for the holidays. Gilt City now has up to 40% off these textiles from Folks & Tales, which feature a variety of cozy home essentials to spruce up any loved one's space.
This post is sponsored by Gilt City, but all of the opinions within are those of The Everygirl editorial board.