Arguably, the most magical part of the holidays is when the time to decorate your home finally rolls around. It transforms the rooms we're used to into places that are warmer, more inviting, and all-around cozier — there's nothing that can transform a Friday movie night quit like the glow of a Christmas tree.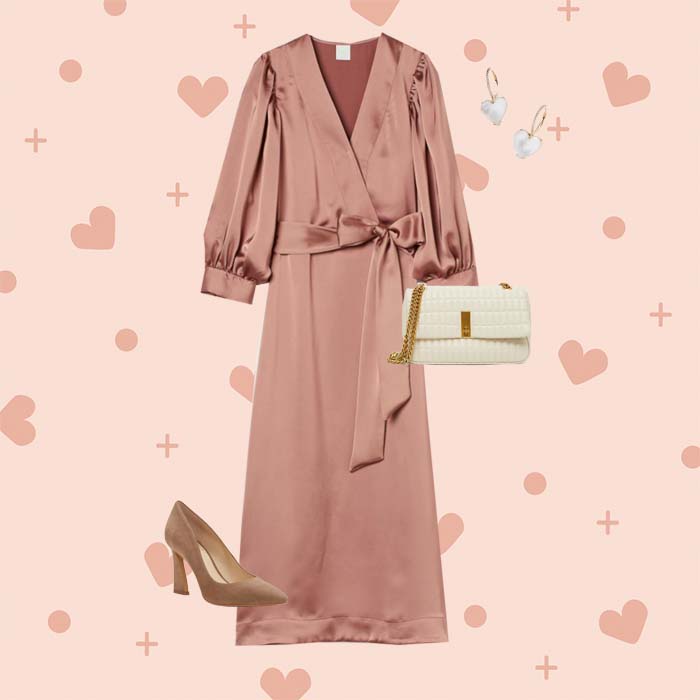 fancy date? girls night? couch night? we've covered everything ❤️
Ashley Pashy has managed to turn her home into the minimalist's Christmas wonderland — clad with all the evergreen, plaid, and classic Christmas decor our hearts could ever desire. She explained how she goes about decorating, what her favorite Christmas traditions are, and her advice for those looking to decorate on a budget.
Name: Ashley Pashy, Instagram Influencer/Product Stylist
Location: New York
Sq. Ft: 1,100
When do you start decorating for the holidays?
Usually around mid-November.
Tell us about your holiday decorating process.
I tend to keep it very simple and start with more wintery decor, and as it gets closer to the holiday, start adding in pops of reds and more holiday-type goodies.
Every year before I start, I sort through to see what I have before I buy anything else! It's so important. I usually will donate what I won't use anymore and allow a small budget for newer items (and always try to grab it on sale!).
Where do you shop for holiday decor?
I love Target, Hobby Lobby, Afloral, and McGee & Co. — just to name a few!
Do you have any tips for readers who may live in smaller apartments (and who are on a budget) who might not be able to decorate to their heart's desire?
Being creative can be very cost-effective or even free, and using items around the house that you may already have is also great! One thing I've done that's super simple is picked up a roll of red ribbon from Hobby Lobby when they had 50 percent off all holiday (a great time to go) and wrapped a few frames around the house to add a tiny holiday touch. The ribbon only cost $2, and we already had the frames!
What was your childhood home decorated like at the holidays, compared to your own as an adult? Did you take any influence from your childhood when putting your own together?
I sure did! We keep the traditional tree in our home like my parents did when I was younger. We don't do a themed tree — ours is loaded with new and old ornaments we've either collected together or inherited from our families. That's exactly how ours was when I grew up!
Do you have a favorite ornament on your tree?
Yes! A few actually, but one that pops into my head is my mini blow dryer and brush that one of my friends got me when we were in beauty school.
What's your favorite piece of holiday decor that you own?
Our bells! Love those guys!
Overall, what's your favorite thing about celebrating in your home?
The feeling! The holiday spirit is true and it feels so good to be home this time of year, cuddled on the couch with the tree lights on. I just love that.
What does your Christmas morning look like?
For now its just us — so it's coffee and breakfast, gifts, couch lounging, and movies.
Ashley Pashy is The Everygirl…

Hot chocolate or hot cider? Hot chocolate!
Favorite Christmas song? White Christmas by The Drifters
Favorite Christmas movie? Home Alone
Favorite Starbucks holiday drink? Peppermint Mocha Latte
The great debate: when do you start listening to Christmas music? When we put the tree up, so late November!
Get The Look