I'm a perfectly happy, perfectly ordinary 29-year-old woman. I've been married for 8 months, I have a good job, a somewhat nice dog, and I live in a big city. Overall, I am very proud of the life I have created, with the exception of one thing: I don't have any friends. None.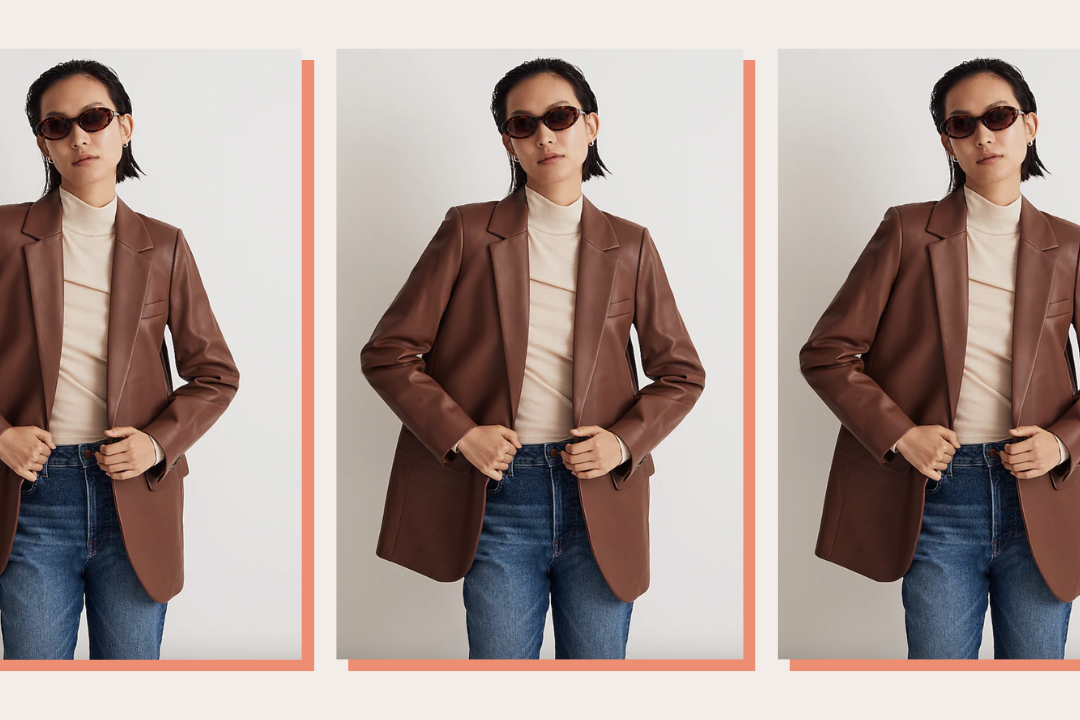 time for your fall wardrobe update!
There was a time in my life when had a ton of friends — back when I was in college where I was surrounded by a gaggle of fun and outrageous people. But over the last few years, I've watched as time and distance has caused a number of those friendships to fade.
It wasn't until this past winter, six years post-college, that I realized how few friends I truly had left. It hit me one evening when I was binge watching Vanderpump Rules. There I sat trapped in my apartment guarding against another brutal Chicago winter while watching this wild group of friends running around sun-drenched LA. At first, I was nostalgic. It made me whimsical for my not-too-distant party days, back when at any given time I too could have been fighting with one friend, sleeping with another one, and actively planning kegs and eggs with the rest. But a moment later, and with a pang of realization, it occurred to me that I couldn't have that again. That life was unavailable to me not just because I was older, married, and more mature, but because I didn't have those friends anymore. It became clear to me at that moment that my social group had eroded so far it consisted solely of my husband and my dog. And that was it. In less than six years I went from being a fun-loving party girl to a total shut-in.
In less than six years I went from being a fun-loving party girl to a total shut-in.
I had a ton of friends in college — which is impressive for me because for as long as I can remember I've always had a hard time making friends. I've been shy my entire life, and prior to college I didn't considered myself to be a social person. When I walked on to that mid-sized campus in that small Indiana town, I was an 18-year-old introverted, emo band nerd. I was scared and very unsure of how I was going to navigate this phase in my life. Luckily I made two very outgoing friends that made next to impossible for me to remain an introvert, and I flourished. Through them, and despite my natural inclination to avoid people, I was able to cultivate an incredible group of friends.
I lived like this for four years until graduation, then we slowly began to drift apart. I graduated without a job, so I moved back home with my parents. The sudden regression was excruciating: living in my parents' house, sleeping in my teenage bedroom, and the unending boredom of being stuck in a town where you have no friends. So I spent every penny I had, every weekend I could driving my little car to spend time with my people. I went everywhere, and I was able to maintain most of the friendships that I valued.
I kept this momentum for a good two years, until the winter I moved to Chicago. When I was offered the full-time job at a high-end men's retailer and a way out of my boring Indiana town, I jumped on it. I had no connections in the city, no roommate lined up, nothing — but I didn't care. Chalk it up to my youthful optimism, but I knew this was where my real life was going to start. When I totaled my car the week I moved into my apartment, I was essentially stranded in the city for the tim being; but I didn't care because at the time I was brimming with ambitions for my professional trajectory. I didn't have any friends nearby or anyone to go home to at night so I threw myself unrestrainedly into work. I was content living that life until that spring when I started dating my future husband, Matt.
Like any new relationship, I wanted to spend every waking moment with him. And since we shared the same introverted tendencies, he obliged.
I'm not exaggerating when I say that I spent the better half of my first year in Chicago falling head over heels in love. Like any new relationship, I wanted to spend every waking moment with him. And since we shared the same introverted tendencies, he obliged. That spring and summer, when I could have been bonding with my co-workers and creating new friendships, I was moving in with Matt and annoying his roommate. Upon reflection now, it's cringeworthy how much we embodied the stereotypical, oooey-gooey obnoxious couple. Outside of my job there was no one else regularly competing for my attention, which is how Matt unintentionally became the center of my universe. I was so in love and so smitten that I didn't notice that I had nothing going on besides my job and boyfriend.
Three years later, and here I am —with a husband, a dog, and no friends. I'm not ungrateful for the relationship I have with my husband. Sure, being married to a fellow introvert has been a barrier to my ability to make and keep friends, because it's easier to stay in the house all day and watch Netflix with him than it is to actually go outside and participate in society. But, there are certain aspects of friendship that he simply cannot provide, even if he regularly indulges my interests and hobbies. Matt takes no pleasure in watching trashy reality shows; He is not interested in spending a Saturday afternoon getting manicures; And he doesn't like rosé, even if its rosé season, So what do I do? I'm approaching 30 and I have spent the last four years so deeply entrenched in my romantic relationship I've likely forgotten how to interact with people that aren't my husband. Suddenly I'm that same 18-year-old, introverted, emo, band nerd from 11 years ago.
I'm approaching 30 and I have spent the last four years so deeply entrenched in my romantic relationship I've likely forgotten how to interact with people that aren't my husband.
Now I have to navigate making friends in the new phase of my life. I'm nervous, but here are a few guidelines I've set for myself… and anyone who else who is in a similar, friendless boat.
Say Yes
The simplest but hardest part. I moonlight as a writer but my day job is an arts administration job, and Matt is a bartender at an independent craft brewery. Between the two of us, we get invited to a fair amount of events, and my knee-jerk reaction is to always say no. My first step is to try to change that. Instead of immediately responding to invitations with some sort of excuses (it's too cold, I'm too tired, I have to get home to my dog etc.), I'm going to start saying yes. I don't expect to suddenly be going out every single night, but attending one event a week is certainly attainable.
Take your hobbies out
I love to read, which of itself is a solitary activity. But, I can link up with my local independent bookstore that hosts a monthly book club. My apartment hosts weekly fitness classes, which is perfect for me because I try to work out 4-5 times a week. It's not too much of a leap to take an activity that I already enjoy and do it in a more social setting.
Utilize Social Media
Honestly, I spend more time scrolling through Instagram than I do doing anything else. But instead of just using it to kill time, it can also be used to create communities as well. I culled my timeline, got rid of all the toxic stuff, and made an effort to follow more local accounts that align with my interests. Not only am I able to interact with people in my area who share my interests, but I can find fun things to do as well. Local businesses are always using their Instagram accounts to promote their events; bloggers in your area are good accounts to follow for ideas about places to go and things to do as well.
Take care of old friendships
I can blame the loss of connection with a number of my friends on the fact that I moved away, but I still have to acknowledge that over the past four years I have not been a good friend. That needs to change. It cost nothing to send a happy birthday text or a congratulation email. Simple but thoughtful acts will be my first step to rebuilding some of those lost connections.
Take it Slow
The community of friends I had in college was built over four years. I have to remind myself that I am not going to find that same thing in a weekend. It takes to time to create bonds, and it takes even longer to maintain them.
And to all the readers, if any of you are cool intersectional feminist that likes wine and reality tv and lives in Chicago let me know! I'm always up for fun.