Starting an online shop used to mean shelling out (at least) a few thousand dollars and weeks of back and forth with a developer, which more often than not ends up being more trouble than it's worth. Now, Squarespace is changing the game. Whether you have your own product line, shop, brick and mortar store, or a service that you offer clients, setting up a shop is something you can do yourself in a matter of hours. No graphic design or doing experience required.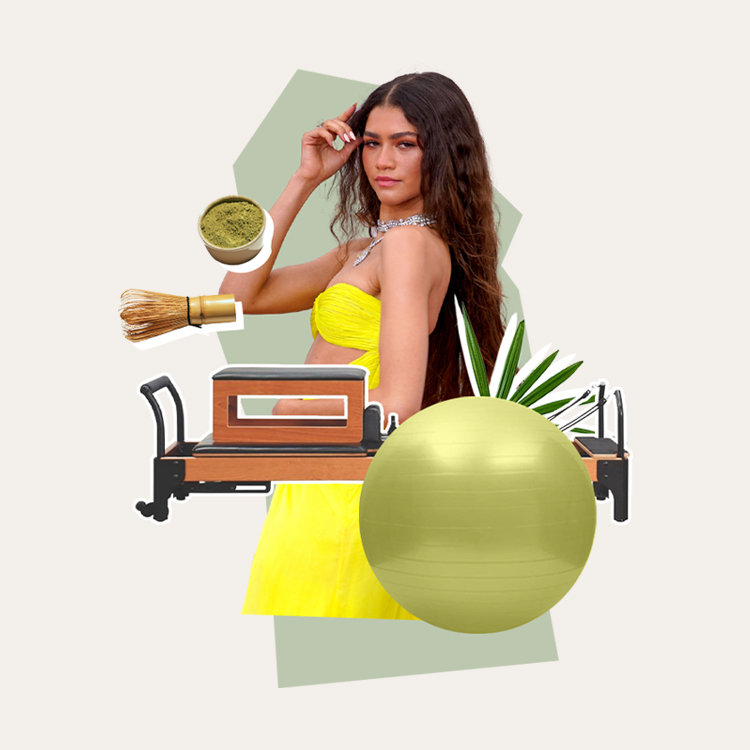 she's (kinda) just like us!
Why an online shop? It gives your customer access to what you're up to and is an amazing way to further market your brand. If you're offering a service, an online shop will make getting your name out there a lot easier, and it's a place for your clients to send their friends, too. Squarespace's collection of beautiful themes and easier-than-ever ways to customize will make you and your business look ultra professional — and put them at the top of our list. Bonus: their platform is seriously easy to learn and setup is about as painless as it can be. Ready to get started? Follow the simple steps below!
Step 1. Photograph your product line
The photos in your shop will promote your products both on your site and via social media. Good photography is more likely to be regrammed and pinned on pinterest, too! Not a photographer or stylist? Hire one or find someone who is looking to build their portfolio, and ask how you can work together. Good photography is a very worthwhile investment. If you want bloggers to include products from your shop in roundups on their blogs, consider photographing them over a white background.
Step 2. Create your Squarespace website
Go to https://www.squarespace.com/ and click GET STARTED, then sign up! Once you're logged in, click CREATE NEW SITE. It's that easy. And don't forget to use the coupon code "EVERYGIRL17" for 10% off your first purchase!

Step 3. Get your domain
Go to SETTINGS and under general click DOMAINS. If you don't have a custom URL, click GET A DOMAIN. If you've already bought one, click USE A DOMAIN I OWN and follow instructions from there. The setup is fast and easy, and if you have any issues. Squarespace's customer service is there to help (and available 24/7 — win)!
Step 4. Choose a shop theme and set up your shop
Click through the various themes and select PREVIEW to see a live preview and browse through theme functionality. Squarespace will show you an example of how each design looks with beautiful placeholder imagery, but all photos, copy, colors, and even fonts are completely customizable. I looked through all of Squarespace's shop templates and chose the Jaunt template, a shop template with a focus on imagery and white space. The sleek look and clean lines really stood out to me–just look at the gorgeous example below! But keep in mind that a shop can be added to any of Squarespace's templates. Once you decide on a design, simply select START WITH [TEMPLATE NAME].
Step 5. Branding
Good branding goes a long way, but not everyone has a budget to work with a graphic designer or experience with Photoshop and Illustrator. Upload a custom logo into Squarespace if you have one, but if you're not a graphic designer and don't have the budget to work with one, not to worry! Squarespace can help with your branding, too.
Just click STYLE EDITOR and hover over the item you'd like to edit, so in this case, the logo. This works on almost any text on your site, from descriptions to blog post headings to navigation.
There are so many easy-to-customize options, like font weight (boldness) and spacing between letters. I chose "Cinzel Decorative" because it felt clean, chic, and worked nicely with the template. Be mindful when combining mixing font styles–keep it simple and clean to help your site appear professional. Not sure what to choose? Search Pinterest or other Squarespace sites for inspiration. Just click through various templates and scroll down to see examples of what others have done.
Step 6. Add images to your shop's homepage
Hover over the images on the home page and click EDIT, then add your collection. Upload the number of photos you'd like on the homepage and move them around until you're happy with the order.
Step 7. Add products to your shop
Under PAGES click on SHOP, and then ADD YOUR FIRST PRODUCT, and SELECT PRODUCT TYPE — a physical product that you will ship to a buyer, digital file, or a service, like consulting or interior design. The process is once again, pretty straightforward. And you're even able to go through the checkout process to see what sort of interface your customers will go through.
Upload your images, and fill in pricing, dimensions, and a description of what you're offering. Save your product, and add the rest until you're done.
Click the "+" to add additional product. Depending on the size of your shop, you can add category pages (i.e. chairs, sofas, etc). Either remove or edit sample pages and click the "+" to add additional pages.
Step 7. Customize your page content
Editing these pages is similar to everything you've done so far. Either click on a page to edit or delete it, and click + ADD PAGE to create a new page. The layouts are easy to customize. Add text, icons, images, and contact boxes with the click of a button, and drag them around until you're happy with the layout. I went with large, beautiful images to draw customers in. If you need additional images that you weren't able to snag from a photographer, try free stock photo sites like Unsplash or Pexels. Keep the wording on the homepage short and sweet — don't overwhelm visitors with too much text right away! Make sure your shop is easy to find on the site since that's where you want visitors to go.
Step 8. Link your social media accounts and newsletter
Link your various social media accounts by clicking HOME then SETTINGS and finally, CONNECTED ACCOUNTS. Hover over your newsletter block and click EDIT. Under STORAGE, you can link your Mailchimp or Google Drive account to link your newsletter.
Step 9. Set up a payment method
Click HOME at the top left, then SETTINGS, and PAYMENTS. This is where you'll set up a Stripe or Paypal account so your customers can pay you.

Step 10. Add any finishing touches and launch your shop
Hover over the top or footer of your home page, or over the content section of any other page until EDIT pops up, and from there, you'll see a round, sideways teardrop.
From there, you can easily add social icons, a search box, newsletter box, video, more images, text, and much more.
It might take a little playing around, but picking up on how to use Squarespace is really easy. And once you're used to how it works, you'll feel like a fancy web programmer, being able to add images, text, and galleries with the simple click of your mouse. It's so easy, so much that I've hosted blogs on Squarespace, and have advised friends and even design clients to do the same. If you need additional help building your online store, you can find in-depth instructions in Squarespace's knowledge base or by reaching out to their 24/7 customer service.
Do you have an idea for an online shop? Have any questions about setting up your Squarespace site? Leave them in the comments below!
This post was in partnership with Squarespace, but all of the opinions within are those of The Everygirl editorial board.