When closing closet doors becomes difficult and dresser drawers are overstuffed, it's probably time to purge. But convincing yourself that you no longer need that slinky dress you wore one time three years ago is only half the battle. Often, it's determining what to do with all your old clothing treasures that's even harder.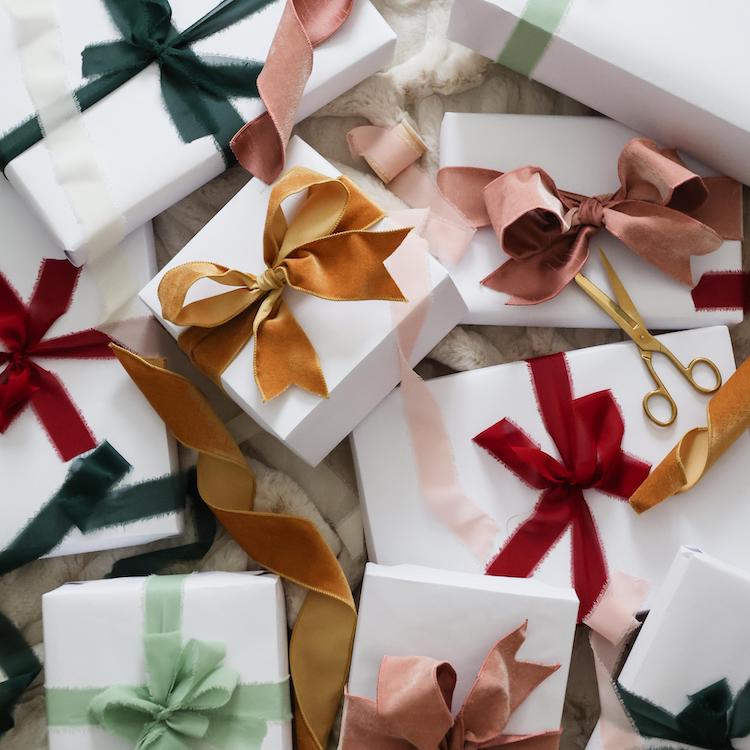 the perfect gifts for everyone—and we mean everyone—on your list
Typically, we make three piles: donate, give to friends/family, and consign. The last pile, however, just might be worth way more than you think. And selling its contents on eBay will likely provide a far better return. (It'll also make parting with your items a bit easier!)
Consignment shops do the work for you. You drop off your stuff, and the retailer handles the resale process. It's pretty nice, but the convenience factor comes at an enormous price: normally between 25 and 50 percent of what someone else deems your things to be worth. And while eBay does take a portion of what you earn through sales, it's usually only 10 percent of what you decide the price tag should be. A little more work and a lot more monetary return for you.
But, you think, isn't selling on eBay complicated and time consuming? It doesn't have to be. Follow these easy steps to start and streamline your eBay business. It's time to cash in on your clutter! I recently cleaned out my closet and made $1,000 selling all my old items! While most item sell for about $20, the cash adds up quickly with these simple tricks:
1. Set up a seller account.
Setting up your account should take no more than five minutes. Select a username; enter and confirm your name, address, and phone number; and specify an automatic payment method for paying your seller fees.
2. Set up a PayPal account, and get verified.
PayPal is how to handle financial transactions when selling your items. Set up an account, and make sure to also get "PayPal Verified." This increases your credibility on eBay, raises your sending and withdrawal limits, and allows you to sell internationally. To get verified, all you have to do is log in to PayPal, enter your bank account information, and follow the site's simple directions for confirming it.
3. Know what your stuff is worth.
Do your research! Certain brands—and certain products—retain a lot of value. For example, hot J.Crew items that sold out quickly might resell for quite a bit, even if they're used. Same goes with items that gained popularity on blogs. (Remember back in the day, when Blair made red Hunter rain boots a chic closet staple? They're still going for over $80 on eBay!) A quick search on eBay will give you a good idea of what you'll likely get for your inventory, and might encourage you to move a few items from your other piles.
4. Don't underestimate the power of an iron.
Clothing should be clean and (appear) tidy. Tip: Iron or steam while watching a movie or television show to make the task more enjoyable! Posting an item that is wrinkly shows potential buyers and bidders that you don't take care of your clothing, and makes them think twice before buying.
5. Set up a "shooting" area.
Good photos are key to making sales! Find a white wall that gets good natural light, and install a 3M hook that can withstand some weight. Ditch the white plastic hanger for a wooden, velvet, or sequined one.
6. Photograph and edit.
No need to bust out the DSLR anymore! Smartphones have come a long way, and so has their photography quality. Use a photo-editing app like Snapseed to both take and edit the photos. Increase the exposure for brighter and more appealing images! (But make sure not to over filter, which skews the coloring of your item and makes the photo less crisp.) For each listing, snap photos of item's front, back, brand/size label, and materials label. You should take pictures of any damage or well-worn spots. When finished, place the items in storage containers and keep them in a dry location.
7. Download the mobile app and list your items.
The mobile app is the quickest way to get your stuff up on eBay. When you open the app, click the "sell" icon at the bottom of the screen, and follow directions. Make sure to be completely honest about your products. If there's a small stain on the sleeve or a pull in the material, mention it in the description.
8. Price appropriately.
You can choose to list your items for a "Buy it Now" price, or put them up for auction (starting at $0.99 or at a predetermined minimum). Decide what you're comfortable with, and refer back to #3.
9. Once an item sells, ship it quickly.
Use old packaging materials to cut down on costs, and include a tracking number on all shipments. (To save time, use the self-service kiosk at your local USPS!) Enter the tracking information into your eBay account and respond politely to buyers' questions.
10. Watch your PayPal account grow!
Follow these easy tricks, and you'll be well on your way to a side hustle (and making money) in no time!
YOU MIGHT ALSO LIKE:
READ: 15 Creative Ways to Make Money
READ: 7 Questions to Ask When Cleaning Out Your Closet