It's something we've all thought: "I need a vacation now!" The stress of life can get to you, and sometimes there's no better cure than a last-minute trip to get away from it all. If you find yourself in need of some major rest and relaxation, these six tips will help you avoid stressing or overspending as you plan a last-minute getaway.
Don't be too picky.

Source: Petite Passport
When planning an affordable last-minute trip, it's important to be open to a plethora of different locations. If you're planning a trip several months in advance, be as choosy as you'd like about where you're going but for last minute jaunts, it's best to be flexible. Narrow down the type of vacation you're looking for (a city trip, the beach, something more adventurous, etc.) and plan from there—rather than focusing on one city or place. You'll get much better deals when searching for affordable flights to the Caribbean versus affordable flights to St. Lucia.
Tip: The Skyscanner Everywhere Search is a great way to see flight prices for different cities from your home airport. Simply put in the airport you'll be flying out of and the dates you had in mind, and you'll see a price listing for just about every city imaginable.
Turn on flight alerts.

Source: Lucy Laucht
Several different travel websites offer the option to set customized flight alerts (Airfarewatchdog and Kayak are two favorites). You can be broad with your search and set the alert to notify you of any and all flight deals that leave from your home airport, especially if you're game for any sort of trip. If there are a few particular cities you have in mind, you can set your alerts for just those airports.
Though these flights can have date restrictions, you'll be surprised at how good the deals can get, and how far your money can take you. You may be able to afford a more elaborate trip than you thought! Who is going to say no to a $500 round trip flight to Europe?
Visit a friend.

Source: Corina Nika
If your goal is to recharge with a last-minute trip but you're really low on cash, consider using your trip as an opportunity to see a friend or family member. If you're in your 20s and 30s, you've likely experienced dozens of friends move all across the country (or world!) in pursuit of new opportunities, and as result, you see them way less. A last-minute trip is a perfect opportunity to reconnect with old friends, and if you're able to stay with them, you'll save on your trip at the same time. Just don't forget to bring along a great host gift to thank them!
Establish a budget.

Souce: @me_and_mango
Before you begin researching flights and hotels, be sure you have a budget in mind. And stick to it! A last-minute trip is only fun if you aren't going broke to do it, so try not to let your desire to travel outweigh your financial goals. If you find yourself taking trips every year or so, it might be time to include them into your overall budget.
Consider a house swap.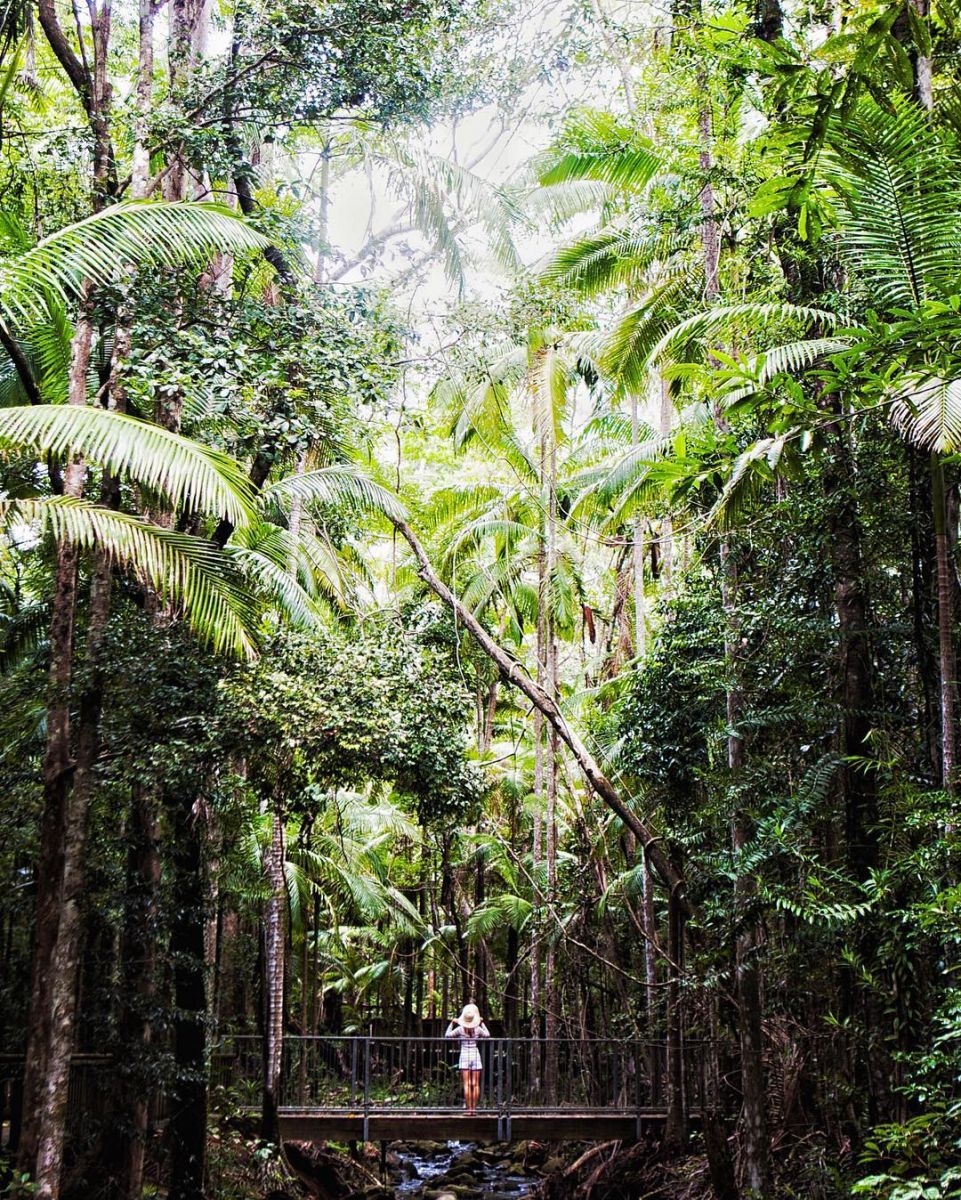 Source: Jordan Dyck
For the traveler in need of a getaway on the cheap, a great option is house swapping. If you have roommates or pets this may not be an option for you, but it's worth looking into. You can save money, all while living in a new place like a local truly would. If you go this route, make sure to communicate with your fellow swapper to avoid any issues along the way. There are a few different house swapping services out there now, but Home Exchange, Home Link, and Love Home Swap are three good picks.
If you can't house swap, you can still save money with a vacation rental versus a hotel stay. You're probably well aware of Airbnb by now, but consider alternatives like Vacasa or One Fine Stay, which may have more last minute listings.
Be ready to wing it!

Source: @wanderout
One of the scariest (and best!) parts of a last-minute trip is that you don't have the time to plan every moment of your day or worry about every worst-case scenario. Embrace the fact that this is a chance to see where the world takes you, and resist the urge to over plan or overthink. You'll have every opportunity to do that on other trips, so embrace spontaneity!