Being invited to a friend or loved one's wedding is usually a fun and memorable experience, filled with happy tears, champagne, and ridiculous dance moves. If you have the added honor of being a bridesmaid, this means you'll be front-and-center to the action — and the aisle — when the happy couple says, "I do."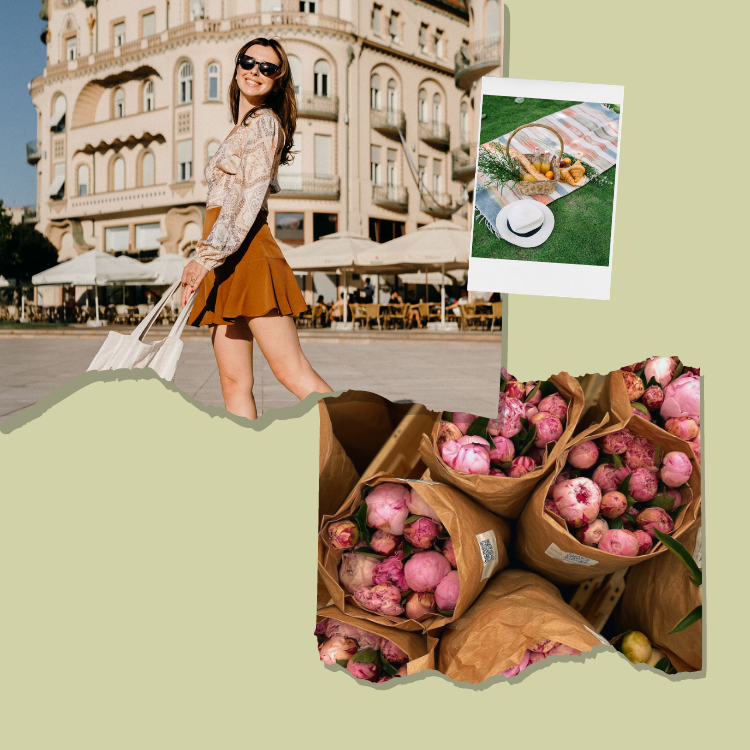 read this if you're in your saving era this summer
Plus, just about everyone loves a good party.
The problem is, as wedding season gets underway, your bank account can have a hard time keeping up with all the fun. Weddings have quite the reputation for being expensive to plan, but attending can also be financially stressful. In your 20s and 30s, it's not uncommon to have two or more weddings to attend per year, and that assumes you're flying solo. If you have a significant other, that's double the number of invites and festivities. For regular wedding guests, related costs often include bridal showers, wedding gifts, and travel expenses leading up to the big day. As destination weddings and bachelorette parties become more of a thing, so are all-inclusive resorts costing more than $300 a night. For bridesmaids, tack on hosting those events, the bachelorette party, your hair, makeup, shoes, and the dress — which means even greater expense than if you were just attending.
Yes, weddings are a lot of fun and everyone wants to celebrate the happy couple, but they're also pretty costly — and we're not talking chump change, either.
According to WeddingWire, bridesmaids are spending, on average, about $1,200 per wedding by the time the big day rolls around, and many are spending even more. Over the course of five weddings, that's $6,000 that could have gone towards student loan debt or a down payment on your first home. Even if you can easily afford it, the opportunity cost of what you could save or invest in with that money is higher than a three-tier wedding cake.
Luckily, there are ways to lessen the blow to your bank account, so you can truly enjoy your time with the newlyweds. So for those of you that really just want to get down on the dance floor with your bestie on the happiest day of their life, have no fear. Here's what you can do:
1. Save up like it's your big day
People are generally better about saving for major expenses, like their own wedding, than they are about saving for a bunch of smaller ones, like a bachelorette party or a wedding gift. That said, given how costs leading up to a wedding can add up, treat them like the major expense they become. For example, if you expect to spend $3,600 on weddings and related events this year, build it into your monthly budget. Set aside a certain amount ($3,600/12 = $300 per month) and stick it in a high-yield savings account. Better yet, set up an automatic withdrawal from your checking account so you don't have to remember to do it every month.
High-yield savings accounts, usually offered through an online banks, guarantee between 2.2 to 2.3 percent annual percentage yield on your savings, as opposed to the standard .01 percent offered by the major banks (which is, basically, nothing). This means more free money for you, and the ability to pay yourself back from that account once the wedding rolls around. Trust me, maxing out your credit card is not how the bride wants to remember her wedding day. It will also leave you stress-free so you can party like you mean it, instead of worrying about how much you spent.
2. Split the bill
Particularly for destination bachelorette parties or weddings, splitting the cost of lodging can save you hundreds in the long-run. You might also consider getting an Airbnb if a group wants to split. Aside from the fact that your wallet will thank you, it's also much more fun getting ready in a house full of your friends than a tiny hotel room. How else were you planning to blast Beyoncé, anyway?
Splitting the bill isn't only for travel, either. Between the engagement party, bridal shower, and wedding, there are often several gifts with your name on it. Consider going in on a more expensive gift as a group to avoid shelling out excess money here and there along the way.
3. Bridesmaid DIY
The cost of professional hair and makeup can run anywhere from $75 to $200 a pop for something you usually do for free. Consider doing your own hair or having a fellow member of the bridal party help to choose a style you can all DIY. YouTube has thousands of tutorials to choose from, and Pinterest has hundreds of ideas if you're in need of inspiration. Worse case scenario, if doing your own hair seems a bit too ambitious, at least do your own makeup to cut down on costs (or have a fellow bridesmaid do it for you).
4. Shop around for a dress that fits your style and budget
Probably the most expensive items of being a bridesmaid will be the dress and shoes, which may require alterations (read: another $75). If you're close to the bride and she hasn't made a decision yet, consider politely suggesting that bridesmaids stick within a color scheme, but allow each bridesmaid to choose their own style. The benefits here are two-fold: generally, not everyone looks good in the same style dress, so each bridesmaid gets to pick a dress that fits their style, and bridesmaids can pick a dress or brand that fits their budget. The same goes for the fancy heels, where comfort is crucial to getting down on the dance floor.
But even once you know the brand and style of the dress, that doesn't mean you have to pay full price. Considering renting or buying your dress used; this goes for wedding guests as well. Don't have a black tie gown in the back of your closet? Services like Rent the Runway and Poshmark make renting or finding a dress at a discount easy. You can even use similar sites to sell your dress back, if you don't see yourself wearing it after the wedding. Lastly, websites like RetailMeNot or CouponCabin offer coupons at your favorite stores to help you find your new dress for less.
5. Give a gift from the heart
Registries definitely serve a purpose — both for the happy couple and their guests. They eliminate any guesswork involved in picking out what the couple actually wants, and makes life easy for those attending. That said, it doesn't rule out that you can't get something off the registry. Consider a gift that may be more personable from you to the happy couple. Perhaps a beautiful frame for one of their favorite wedding pictures, or something that ties to a sentimental value — like the city they met in, or an inside joke with the bride-to-be. Just because it isn't on their registry, doesn't mean they won't love the gesture. In fact, a sentimental or DIY gift may be even more meaningful, keeping both your wallet and the newlyweds happy.
6. Worse case scenario, your real friends will still love you
If you do the math and find out that you really can't swing all of the events — or pitch in as a bridesmaid — don't be afraid to talk to your friend. Consider attending the wedding, but not the bachelorette party. Maybe you get the bridesmaid dress she likes, but explain that you can't afford the wedding gift you really wanted to get them. Or, you decline being in the bridal party all together, but promise to be their No. 1 guest.
If your friend is a good one, they certainly won't want you to go into debt over their big day. Particularly if those events take place outside of your home city, the bride-to-be will likely understand. Remember that you were invited to their wedding to begin with because you are such an important part of their lives. If you were asked to be a bridesmaid, you're even more appreciated, and no one wants to put a loved one in harm's way.
At the end of the day, if it's your fifth wedding this season and attending would put your
finances at risk, or force you into debt, strongly consider sending your regrets. If you can't make it, make sure to explain your situation before returning the R.S.V.P. as a courtesy. You might even offer to take the couple out for a nice dinner post-wedding to make up for your absence. You'll probably be a little bummed the day of the wedding, but your wallet will thank you, and you'll be more financially prepared to celebrate the future events in their lives to come.