Most holiday parties involve a fancy venue, maybe a bartender, and lots of planning. But what if you just want to create a festive get-together with your closest friends in a cozy environment like your own home? It's totally doable! We're going to show you how.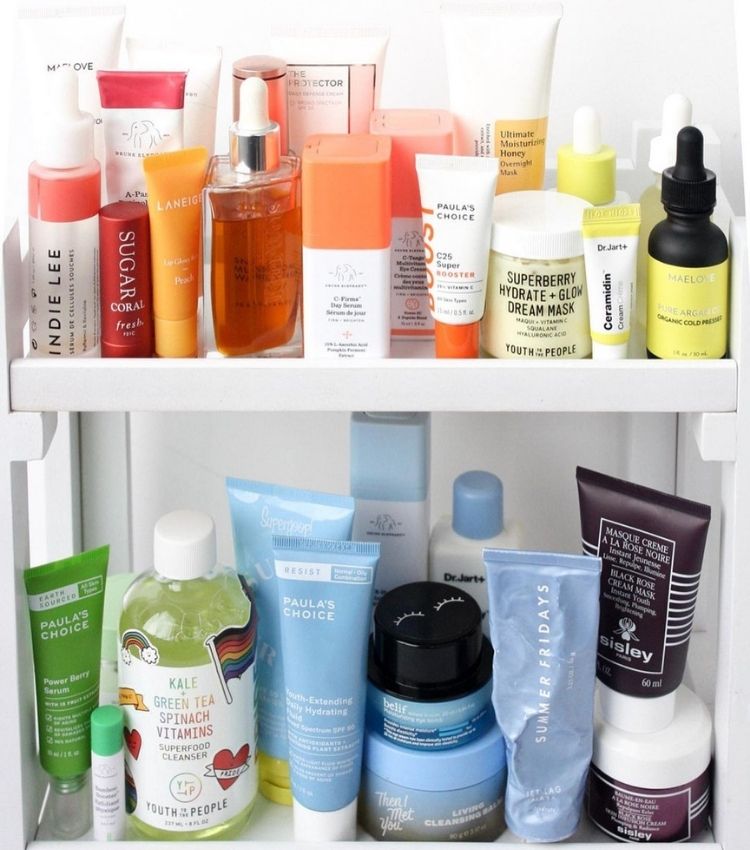 the wrong order can reduce effectiveness
The Invitations
Invitations can really make your get-together feel more official. For a festive yet natural look, go for forest green and pops of gold and keep it simple. To achieve our cozy, festive, and rustic look, we enlisted the help of Brianne Connolly of Brown Fox Caligraphy to create our lovely invitations!
As for what to include on your invitations, be sure to list the dress code, what your guests should bring (if anything), and the location, time, place, and (possible) theme.
The Decor
In order to create a festive yet comfortable environment, first you'll need to choose a holiday color scheme that suits you. We went with a natural look of forest green, warm neutrals, and faded reds and pinks. Choose a room where the party will take place—your living room is a great choice if you're going for a cozy, intimate setting.
As for seating, create options around the room where groups of 2-4 can sit, as well as a main area where a larger group can interact. You can always bring in stools or chairs from other areas of your home and rearrange your furniture to optimize the space. Then pull pillows, blankets, and other accessories that go with your theme from around your home in order to transform your space into a cozy holiday party.
For a festive touch, sparkly accents are always a great choice. Try wrapping these twinkle lights around a ladder or bookshelf and adding metallic accessories, like gold candles. Fresh greens and raw branches are a great way to incorporate that natural look, while also creating a wintery feel. Try placing a bushel of cotton branches in a corner or displaying white berries in a vase on the coffee table. You can also use this tutorial to create miniature greenery wreaths for wall accents like ours from Tango & Foxtrot hanging above the couch.
The Attire
Sparkly dresses and festive jewelry can elevate your get-together to feel like a true holiday party, so ask your friends to embrace the holidays and dress up! For our party, the ladies wore a variety of dresses from Urban Outfitters—all embracing the holiday spirit with sequins, shimmer, or velvet (and all at an affordable price!).
The Refreshments
Create a designated area for cocktails and refreshments and add festive decor to keep it consistent with the rest of the room. You can use a bar cart or create your own with a console table. We kept it festive with these unique diamond glasses and a tassel wall hanging above the bar while adding gold accessories for garnishing.
We had our friend Ashley Conway show us how to create two delicious cocktails so that the experience was more interactive. If you prefer to have the cocktails pre-made, we suggest lining up the glasses with garnishes, and allowing guests to serve themselves from a pitcher or a bowl. That way, your hands are free and you can focus on mingling with guests.
Holiday Hibiscus Sparkler
Ingredients:
– 4 oz champagne
– 1 oz gin
– 1/2 oz grapefruit
– 1/2 oz Lillet
– 1/2 oz hibiscus syrup
– Orange bitters
– Hibiscus flower in syrup for garnish
Directions: Add all ingredients except champagne into a shaker with ice. Shake and strain into a champagne flute. Top with the champagne and garnish with hibiscus flower on skewer. To get the ombré look, omit the hibiscus syrup from the shaker and slowly pour it into the finished drink.
Winter Mitten
Ingredients:
– 2 oz rye
– 1 oz dry vermouth
– 1/2 grapefruit juice
– 1/2 oz real pomegranate grenadine
– Dash of orange bitters
Directions: Shake all into a shaker with ice. Strain into a glass and garnish with grapefruit peel.
GET THE LOOK
White Stool: Urban Outfitters
White Pom Pom Blanket: Anthropologie
Pillows: Anthropologie
Twinkle Lights: Urban Outfitters
Bar Cart: Target
Champagne Glasses: Crate & Barrel
Diamond Glasses: Urban Outfitters
White Coasters: Anthropologie
Candles: Aspen Bay Candles
Jewelry: Azil Boutique
Gold Maxi Dress: Urban Outfitters
Black Sequin Dress: Urban Outfitters
Metallic Brocade Dress: Urban Outfitters
Green Lace Dress: Urban Outfitters
Peach Velvet Dress: Urban Outfitters
Black & Gold Lace-Up Dress: Urban Outfitters
San Francisco Vendors
Creative Direction: Andrea Posadas & Amanda Holstein
Photography: Andrea Posadas
Florals: Tango and Foxtrot
Invitations: Brown Fox Calligraphy
Cocktail Recipe: Ashley Conway
Models: Bohemian by the Bay, Jenna Rose Colored Sunglasses, Seamless Sea, A Side of Sweet, Her Haute Mess, Craft & Cocktails, Advice from a 20 Something