As the holidays approach, you may find yourself thinking about travel plans and trying to figure out the best way to ensure your pet is well cared for. But for many of you it may make sense to bring your beloved animal along rather than trying to find a pet sitter or pay for boarding.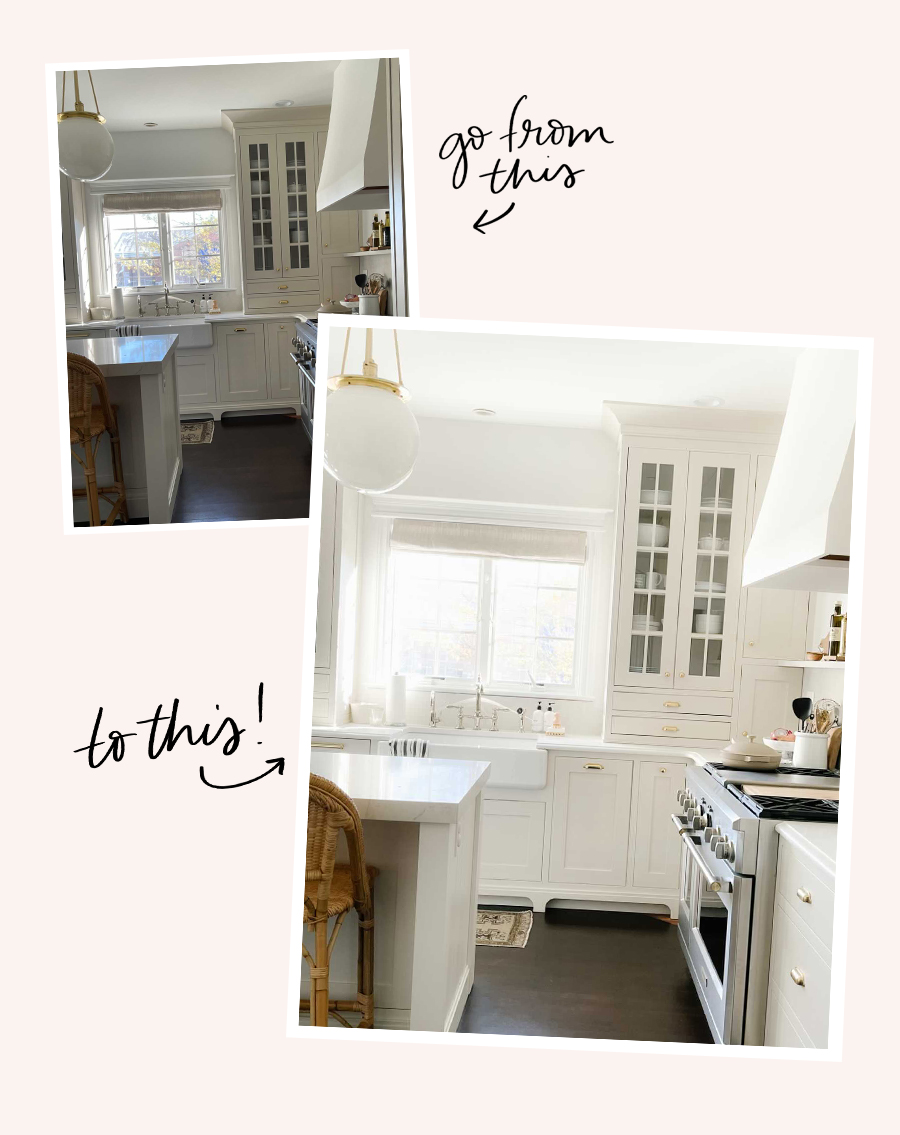 NEW! The Everygirl Presets for One-Click Editing
We just launched mobile Lightroom presets, available for download right now! A beautiful photo is literally just a tap away. And with nine different styles from moody to ultra bright, you'll have endless editing options.
GRAB THE PRESETS >
If your travel plans involve bringing your dog or cat with you, here are a few tips that will make traveling with your pet easy and painless.
Assemble a Pet Travel Kit 

Source: West Elm
Put together a kit of essentials that your pet will need while traveling a few days before your trip. Include things such as food, toys, any necessary medication, a bed and/or blankets, treats, carriers/crates if applicable, poop bags, leash, harness/collar, travel towel, bowls, etc. If your pet will be away from one of his or her primary owners while traveling, it can be helpful to bring along an item of theirs (like a t-shirt) to help alleviate separation anxiety. Pull together this kit in one bag just as you'd pack your own suitcase for travel. This is incredibly helpful when you arrive at your destination—no scrambling to find specific items for your pet!
Take Stock of Your Pet Supplies

Source: Reema Desai
By nature, pet supplies tend to withstand a lot of wear and tear. We might overlook things like a fraying harness or a loose latch on a crate in everyday life, but making sure your pet's items are safe and well-maintained before travel is crucial. A few weeks before your trip, take the time to make sure everything is in good condition and invest in quality replacements if needed. Things like crates and carriers, leashes, collars (including ID tags if they need to be updated!), jackets and booties (if traveling somewhere cold), and bowls should all be inspected before traveling. Some things get worn down naturally, and it's better to replace an old item now than deal with a snapped collar or broken crate while you're on the road.
If you find yourself needing to make a few upgrades, Chewy is a great place for basics like carriers or toys. For leashes, collars, and harnesses, Found my Animal and Lucy & Co are two great picks and best of all, both retailers donate part of their proceeds to animals in need.
Consult Your Vet

Source: Maccha Cat
It's incredibly important to have updated medical records for your pet before traveling. This will typically consist of a document from your vet detailing that your pet is up to date on all necessary shots and vaccinations. Many pet-friendly hotels and pet-friendly areas require these records, and it's always good to have a copy on hand when you know you'll be far from home. Generally, it's a good idea to get a check-up for your pet before travel to ensure that your fur child is healthy and fit for a trip.
Also if you're traveling with your pet for the first time, it's a good idea to let your vet know, particularly if your pet gets nervous or anxious in new situations. Your vet will likely have a few suggestions on how to keep your pet calm and happy while traveling but may prescribe medication if your pet's anxiety is more serious.
Plan for Dedicated Time With Your Pet

Source: Kevin and Amanda
Traveling is overwhelming, and traveling with a pet can be even more hectic especially during the holidays. Though schedules can get busy, try to set aside dedicated time each day to spend with your pet. A trip to a local dog park, a long walk, or even just some quality time sitting in your lap can be crucial to your pet while traveling. Keeping your pet relaxed and on a regular routine can go a long way. If your pet is accustomed to getting a lot of exercise at home, make sure to continue that while traveling. If your pet is used to starting her day by snuggling with you in bed for 20 minutes, try to continue that too (though why wouldn't you?).
Have an Emergency Plan

Source: Tim Bertschinger
Though no one wants to think about it, things happen, especially when your pet is in a new place. So in case your cat accidentally eats something strange or your dog hurts his paw, it's always great to have an emergency plan while traveling. Before you leave on your trip, look up a good vet that is located close to where you'll be staying. Also, try to find a nearby 24-hour emergency vet. While it's more likely than not that everything will be fine, having a set course of action in the event of an emergency will give you peace of mind.
Other Pet Travel Tips

Source: Maddie on Things
If you're traveling by car…
Make sure to give your pet lots of breaks to stretch legs, use the restroom, and eat. Keep them secure with either a dog seat belt (yes, this exists!) or inside a carrier/crate. If possible, try to take your pet on shorter car rides prior to the trip so that they can get acclimated to being inside a vehicle.
If you're traveling by plane…
Generally, most experts say that you should only travel with your pet by plane only if you have no other option. If you do have to travel by plane, your pet stay should stay in the cabin with you as long as your pet fits within airline weight restrictions. Before flying, see your vet—there are some breeds of cats and dogs that cannot withstand this type of travel.
If you'll be at a friend's or family member's house…
First things first: Find out exactly where your pet is allowed so you can make a plan and be respectful of the space you'll be staying. Though your pet may be used to be taking afternoon naps on your bed, this may not fly at your grandmother's house. Figure this out beforehand so you have time to prepare as you may need to purchase extra gates or get your pet re-acclimated to a crate.
If you'll be staying in a hotel…
Bringfido.com is a great resource for finding pet-friendly hotels. In addition, all Kimpton hotels are pet friendly and stylish to boot. Choice Hotels have over 2,000 pet friendly options around the globe as well. If you are staying in a hotel, be sure that your pet is relaxed, quiet, and secure before leaving the property to avoid disturbing neighbors.