Here at TEG, we love a good "how-to" guide. If there's a best way to do something, we prefer to do our research, ask the experts, and formulate a map of sorts that we revisit time and time again. Take our guides to eating plant-based, spring cleaning our closets, and traveling our favorite cities for instance. What can we say… we're planners.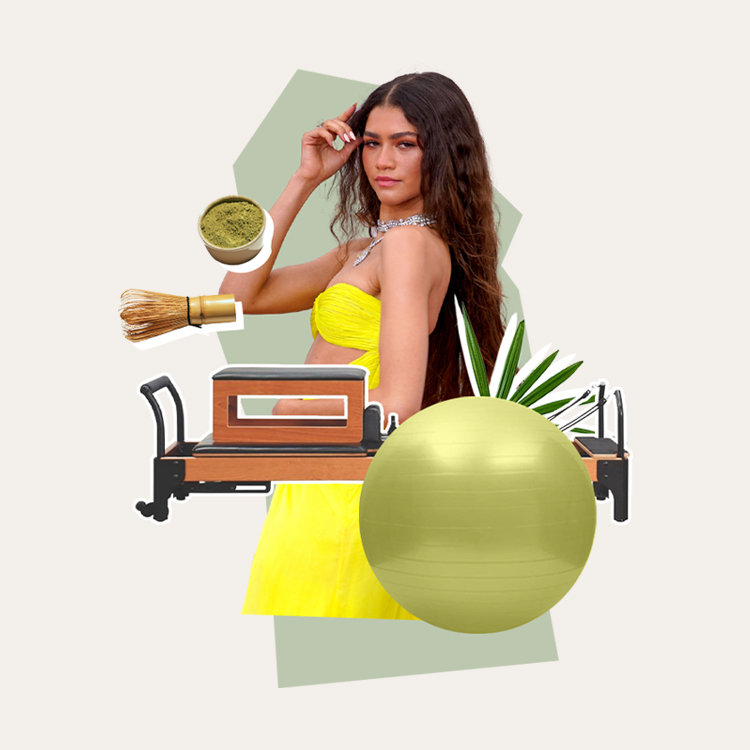 she's (kinda) just like us!
So, while trying to figure out our Thanksgiving plans amongst the chaos of 2020, we all feel a little bit like Michael Scott in The Office during Dwight's impromptu fire drill. We're throwing our hands up to the sky, pacing in zigzag directions, and shouting a firm "stay calm" one minute and a panicked "what's the procedure" another.
If there's one new normal that we've come to accept this year, it's that there is no procedure. Given recent COVID-19 spikes in multiple states, planning for the holidays is posing very specific challenges. If you plan to attend a (small) group gathering, you should only show up if you're 100 percent comfortable. Be sure to read up on your state's COVID-19 guidelines when making your plans to ensure that you're celebrating as safely as possible.
Amongst the chaos, we hope that opening the dialogue to share each other's subject-to-change game plans will bring us all some comfort and will highlight the fact that, despite physically socially distancing, we really are all in this together. Keep reading to see how Everygirls everywhere are safely finding joy in the beginning of this holiday season:
I will be completely honest that my Thanksgiving plans have been absolutely racking my brain for the past few weeks. I live in Chicago, and my family is in Cleveland, OH. Typically, I'd take a Megabus home and stay a week for Thanksgiving with my parents and little brother, followed by lots and lots of Black Friday shopping (it's a family tradition for us!). I feel very lucky to be healthy enough and for my parents to be healthy enough to go home, but with that, I'm following as many precautions as humanly possible to keep it safe and do my part to not make Thanksgiving week cause a massive spike in COVID numbers. My dad also has an autoimmune disease while being an essential worker, so I need to make sure when he picks me up at the airport that I am COVID free! So, my tentative plan is to quarantine two weeks before and get tested about 5-6 days before my flight. This ensures that if I have COVID, I'm giving myself a two-week quarantine, but I'll also have peace-of-mind when I get to the airport that I've just tested negative (obviously, if I test positive, this plan all goes to sh*t, and it's a Chinese takeout kinda Thanksgiving in my apartment for me, LOL).
While home, my mom, brother, and I will be staying in (our plan is to watch all of the Lord of the Rings movies!) since my dad will still have to go to work. And we'll be doing lots of online shopping for Black Friday, probably all next to each other with Starbucks this year to mimic our usual tradition! Upon my return to Chicago, I'll quarantine and get tested before I see any of my friends. I feel so grateful to even have the option to see my family, so I don't want to take any precautions lightly this time around. I'll be doing basically the same thing when it comes to traveling home for Christmas, so if there are any kinks in the plan, I'll hopefully have it figured out by then!
My family and I usually never miss a Thanksgiving together, as it is the one holiday we all can commit to seeing each other, cooking and eating together, and playing our favorite board and card games. While weighing our options in the family group chat, we've collectively decided to continue to get together for Thanksgiving. Although we are continuing our annual traditions, this Thanksgiving is shaping out to look a lot different this year.
My family and I are in very close proximity to one another, where we can all get together in just under an hour's drive. Unfortunately, with an aunt who has a compromised immune system and a grandmother who is aging, we don't want to take any chances getting them sick. This year, we plan to make sure that everyone is tested right before gathering, that we have plenty of ways to sanitize throughout the day, and prepare our potluck-style meal in advance. This holiday is as much for the kids in our family as it is for us, so we plan to make sure our little ones have enough space to eat and play together safely. For the grown folks, our Thanksgiving holiday is centered around the kitchen and playing card games, as we all take our turns trying to win against our grandmother (I have one win under my belt and going for a second!).
I am blessed to be able to be so close to my family, where I can readily see them in-person, especially around the holidays. Although more precautions will be taken to ensure everyone is healthy before, during and after, I couldn't be more excited to spend Thanksgiving the way we've been celebrating for years. It's the much-needed time I need with my family to bounce back from a busy, isolating year!
Thanksgiving in the Etz household has always been cozy—we usually just make a really small meal (rotisserie chicken, I'm looking at you) or order in and hang out with each other. We keep it small—usually just my mom and dad, my brother and sister-in-law, and me. It's always meant time spent piled on the living room couch, wiling away the hours with Top Chef marathons and laughter and way too much chocolate. It's not fancy but I didn't realize how much that time together meant until this year; COVID has really forced everything into perspective. My mom is currently going through chemo, so she's had to be extremely careful for the past eight months. Since we live in different places (I'm in Chicago, my parents are in Michigan), I've only seen her and my dad once since this all started, for a socially-distanced, masks-on, outdoor walk. No hugs, which honestly broke my heart. It's been challenging in a time when I just want to surround my mom with love, but my physical presence feels like a potential threat. Though I'm still incredibly grateful that we had even that time and that we're all committed to staying as safe as possible.
That means going back home (my parents still live in the house I grew up in, in Michigan) for Thanksgiving isn't possible this year, so we're adapting with lots of calls and FaceTimes. My mom, sister-in-law, and I have plans to move our TV binge marathon to a call instead, so we can all watch together without actually being together. We've watched episodes of The Great British Baking Show and World of Dance (our TV taste is extremely refined) that way throughout isolation and it's been genuinely so comforting. The next best thing to curling up together under a giant comforter, with the Christmas lights on in the background.
We're also planning some text-n'-shop time for the Black Friday and Small Business Saturday sales in lieu of our usual midnight Target run. While it's not ideal, I'm so grateful that at least we can use technology to feel a little closer together. Before this all started, I had never actually FaceTimed my mom (lol we only ever talked on the phone), which now seems absolutely hilarious. Just that little difference, seeing each other's faces from hundreds of miles away, is exactly what I'm thankful for this season.
Thanksgiving is one of my favorite holidays because of the quality family time, fall weather, and the food (of course). I'm lucky enough to attend a college that is 10 minutes away from my parents and only an one hour away from my grandpa. For Thanksgiving this year, my family and I are making the drive to spend Thanksgiving with my moms' side of the family (like we do most years). We are taking extra precautions with COVID especially because of my grandpa's health. Though my parents and I discussed staying home for Thanksgiving because of COVID, my grandpa lives alone. I would rather take every health precaution in the world than not have quality time with my grandpa. In past years, my family volunteers at a church to cook meals for people in need of a Thanksgiving meal. Sadly with COVID, we are unable to volunteer our time and efforts in order to help people.
My aunt and uncle are phenomenal cooks which means every year my twin sister and I fight over my uncle's famous mashed potatoes– this is one aspect of my Thanksgiving that hasn't changed! My extended family lives out-of-state so I'm sure some Facetime calls will occur throughout the day!
I can't express my gratitude that I am lucky enough to live so close to my family. I know many people are unable to do so, and my heart goes out to them.
Unlike many of my coworkers, I feel so lucky that my immediate family lives nearby and that, since we're all isolated, I've been able to see them throughout the past few months. It's just me, my parents, and my little sister (who is at college in Wisconsin but is isolating there while doing online classes), and since we're all spending all of our days safe working from home, we've felt safe seeing each other.
We usually have a big dinner cooked by my mom with her side of the family, but this year, it's just going to be the four of us at home. It's a lot different than the festivities we're used to, but I can't wait to put on my favorite pajamas and be at home with my family all day. It's crazy how much my perspective has changed throughout this year; I couldn't feel luckier to have the opportunity to be with my parents and sister, something I honestly probably would have taken for granted before. My mom is going to make all the foods she usually does—just with more leftovers than we're used to. I'll be taking over desert this year and am excited to try my hand at making my first homemade pie (wish me luck—I'll need it!). My heart goes out to those that aren't able to spend Thanksgiving with their families, and I hope that next year, it will look different for everyone.
Full transparency, I still don't know what my Thanksgiving will look like this year. I have always spent the holiday with my aunts, cousins, and extended family (who also happen to be my best friends) and it's one of our favorite days of the year, but obviously it will be a little different in 2020. My mom has been staying with my grandma since the pandemic started (my grandma is more social at 90 years old than I have ever been in my life, so months spent in isolation would not have been a good idea). I'm lucky enough to be able to travel to see them, along with my dad and other siblings, but those of us who are traveling will likely stay in the basement away from them until we can get the results back from a covid test. My family also got some restaurant-level badass space heaters in case we need to sit outside on the patio at six-feet apart to be together (really gives new meaning to "there's no place like home for the holidays," doesn't it?).
Thanksgiving will look less like large, decorated tables with a food buffet and the nice table cloths, and will look more like spreading out on the patio with face masks and separate takeout dinners. It sounds like the lesson at the end of a Hallmark movie, but I couldn't care less if I have to sleep in a cold, dusty basement if it means getting to be with my family after all of this. I never thought I'd look forward to sushi takeout on Thanksgiving so much in my life, but I am counting down the seconds until I'm back home!
To say that Thanksgiving at the Selleke home will be different in 2020 is an understatement. On a traditional Thanksgiving, my home is buzzing with family members galore sharing laughs, recipes, and hugs. This year, I'll only be seeing my immediate family (my mom, dad, sister, and brother).
My brother and I both live in Chicago, so before traveling home, we are preparing to quarantine for at least two weeks and get a COVID test before we head home to give us all some peace of mind during our smaller-scale celebrations. I feel comfortable with the plan that we have in place and am looking forward to seeing my family soon as our frequent Chicago to Detroit visits have been slim to none these days and I could use the family time!
As much as I'll miss the bustling of our traditional Thanksgiving, I know for a fact that we'll make the most of our time together and, if there's one thing you need to know about my mom, it's that she knows how to throw a party, big or small. I'm sure she has some tricks up her sleeve and plenty of wine for us to treat ourselves to. But let's be real… I'll be just as happy if all we do is eat some turkey and binge-watch Schitt's Creek.
Thanksgiving is, in non-Covid times, my favorite day of the year. My 80-something grandparents have, for the last 10-plus years, hosted 30ish extended family members in their living room (at one long, glorious table) for a day filled with classic Thanksgiving foods, lots of wine, and games and laughter. That is, for obvious reasons, out of the question this year. As of now, the plan is that my immediate family (my parents, my brother, my sister, my brother-in-law, and my nephew) will be at my parents' house (just outside of Chicago) for a meal together. Hopefully, my grandparents will join us as well, but that depends on everyone's ability to safely quarantine for two weeks ahead of time.
My dad is traveling for work in early November, so it's possible that this plan will have to change drastically. I live a few blocks away from my sister, BIL, and nephew, so I will hopefully be with them regardless of other plans (we've been seeing each other regularly for months, as I live alone). I'll be eating turkey no matter what—but hopefully it's been made by my mom, and not from the lunchmeat counter at the grocery store. We'll see!
Like a few of my coworkers, I am fortunate enough to be from Chicago and living here now, so my family is very close by. The plan is for us to have a small family gathering (under 10 people) at my mom's house, versus the 25+ that she normally hosts for Thanksgiving. Everyone is going to be isolating for two weeks leading up to the holiday, and then I'll be heading out to the suburbs to stay with my mom and sister for a few days. I absolutely love Thanksgiving, and although I'm sad that it has to look different this year, I am very grateful that I can still see some of my family and that we can make the most of it.
While my mom, sister, and I normally might make the trek to do some Black Friday shopping, this year we're planning a girls night sleepover after our Thanksgiving meal, turned into a day of eating leftovers, baking, playing games, decorating, and watching Christmas movies together on Friday.
From Our Readers:
All responses are original from readers, but some have been edited for grammar and/or clarity. The Everygirl Media Group does not encourage the consumption of illegal drugs, nor does it encourage the overconsumption of alcohol.
Hunkering down with two close friends and making the FEAST of all FEASTS.
Mary, Chicago
Cooking and making food baskets for local families.
Claudia, Illinois
Getting some staples from a local grocer, making fun sides, and Zooming.
Kate, Minneapolis
My family is in LA, but I'm staying here to socially distance.
Emily, Chicago
My husband and I are thinking about just doing Friendsgiving.
Christian, Raleigh
Just the two of us, newlyweds and preggo—I'll be figuring out a small dinner.
Lexi, Portland
I'll be traveling an hour south by car to a smaller-than-usual gathering.
Ellissa, Denver
I'm a nurse practitioner, so I'll be working at the hospital so I can hopefully go home for Christmas.
Anonymous
Being extra safe two weeks prior, and only getting together with immediate family (minus grandma).
Anonymous
I'll be packing Thanksgiving plates to leave on close family's doorsteps.
Kourtney, Illinois
Working overnight at my job in the ER, and having a Zoom Friendsgiving that weekend!
Lainey
Flying to East Coast for two months to stay with family (since I'm working from home until June).
Elissa, San Francisco
Staying home alone and getting drunk!
Anonymous
Road tripping to Atlanta to see family (first time since last Christmas).
Samantha, Washington, D.C.
Not traveling to see family—I will go to a yummy NYC restaurant instead.
Erica, NYC
A small group of my family will be in our open garage for dinner—with heaters!
Allyson, Indiana
Cooking at home! Turning it into a day of reflection and solitude.
Anonymous
Not traveling—cozy holiday at home with my pup and hubs.
Ashley, NYC
Hoping to do a getaway with my husband and just avoid the holiday altogether.
Anonymous
My family is in NJ and it's still too risky to visit. Going virtual!
Kim, Rochester, NY
Just a Thanksgiving for two with me and my boyfriend, and then a Zoom catch-up with some friends.
Anonymous
FaceTime with my mom and sister as we each make my mom's pumpkin pie recipe "together."
Anonymous
My brother and sister-in-law are hosting a small gathering for just parents and siblings.
Kaillie, Dallas
Hosting my partner's mom (who is high risk) so she's not alone on a holiday!
Betsy, Kansas
Cooking a nice steak dinner for hubs and I… no need (or want) to go all-out with traditional foods.
Anonymous
Just me and hubs at home, keeping our social bubble small.
Holly, Gettysburg, PA
I plan to stay home with my partner and give family and friends phone calls.
Noelle, Buffalo
Staying put and cooking turkey for the first time!
Rachel, Milwaukee
Celebrating on a different date to avoid unnecessary travel risk.
Mandy, San Francisco
Hallmark movies and takeout.
Ashley, California
My husband and I are not planning on traveling at all. Dinners at home!
Casey, Pennsylvania
A small gathering with my grandparents—with enough room to be together but distanced.
Anonymous
I'm getting a test, then driving to my family in Nantucket.
Caroline, Washington, D.C.
Driving to my parents' house after a 10-day isolation and testing.
Anonymous, Austin
Flying home to California for the first time in over a year. Mask and hand sanitizer on deck!
Sarah, Kansas City, MO
Outdoor dinner so we can stay distanced and safe.
Rachael, Texas
Headed to Texas to be with family from Thanksgiving to NYE. Will quarantine on both ends.
Nabila, NYC
I'm hosting a small Friendsgiving at my place for those of us who can't go home.
Amy, NYC
Potluck Friendsgiving in a park nearby.
Lally, North Carolina
Zooming with our families and hosting two of our friends who also can't go home.
Anonymous
I live alone and far away from family, so I'm staying home with my wine, apple pie, and my dog.
Anonymous
My husband and I will be celebrating the holidays just the two of us. Going all-out though!
Anonymous
Just my partner and me at our home. Trying new traditions—maybe fried chicken instead of turkey!
Alexandria, Missouri
It's the first year I'm not able to visit home in California for Thanksgiving. I'm super sad about it, but am planning to make the best of it by FaceTiming and cooking all my family's traditional dishes.
Majken, Boston
My boyfriend and I routinely see our moms, so we'll just have a small dinner with them.
Anonymous
Staying home! Zoom game night with the family.
Anonymous
Virtual Friendsgiving! We're all making a dish and delivering Tupperware individual portions.
Anonymous
This will be my first Thanksgiving away. I'm going to run and watch movies.
Cynthia, Seattle
We are making individual chicken pot pies and sitting outside around a campfire!
Anonymous
Having the most un-Thanksgiving Thanksgiving, and could not be more excited.
Anonymous