Last year my best friend became a member of the Dave Ramsey cult. I don't say this to belittle his financial knowledge (his advice and methods are SPOT ON), but if you've ever met someone who is committed to the Church of Ramsey® you know the fever with which they passionately save and budget. After I got over my initial annoyance (at one point she refused to pull over the car for french fries because she hadn't budgeted for them), I wanted to see what all the fuss was about so I downloaded his app EveryDollar.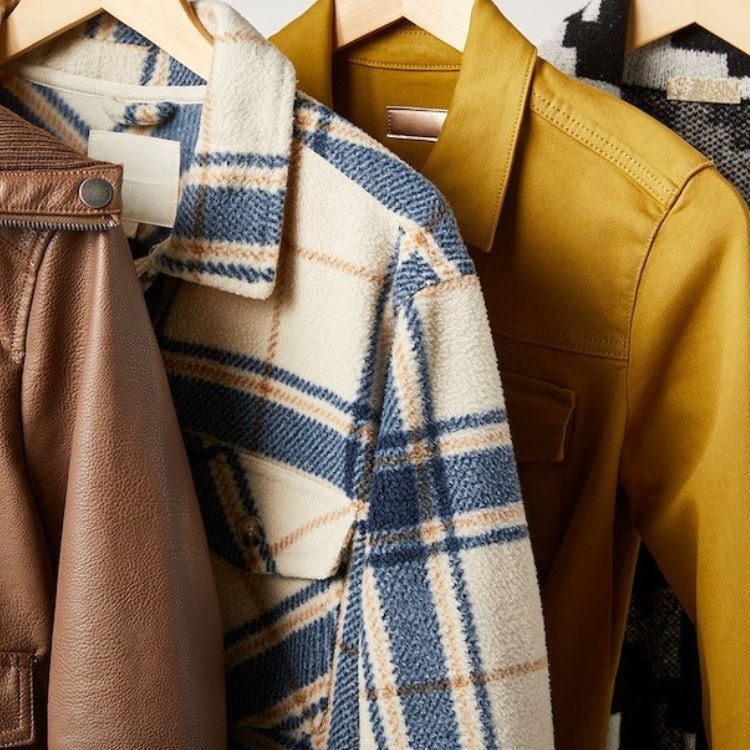 ...and it's wallet-friendly
For the first month you set a budget (i.e. what you think you spend on things) and then track all your expenses, placing them in their category and watching where you spend your money. Let me fast forward and tell you that after 30 days your mind will be blown and you'll realize how much more you spend in certain areas thank you think. I thought I probably spent $80 a month eating out seeing as most of our friends and family live out of state, I work from home, and my fiancé's job doesn't allow him more than 4 days off a month. I thought I was being generous with the $80 point considering I couldn't remember the last restaurant I went to.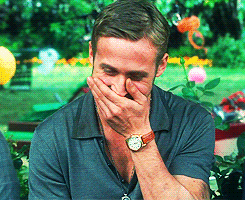 If you're currently rolling on the floor laughing at how naive I was, you would be correct. I spent up my $80 in the first 10 days like it was nothing. Let's be clear: $80 is not nothing. If it flew out of my wallet and was floating in the street, I'd run into some serious traffic to retrieve it. For most of my life, I didn't have the financial means to eat out whenever I wanted. I suddenly realized I was spending my hard earned money on tiny convenience related purchases that at the end of the month amounted to NOTHING.
$5 for a smoothie on the way home from the gym, $3 for iced coffee, $12 for a to-go salad, $7 for popcorn at a movie, $2 for forgetting my water bottle at Orange Theory, $7 for a latte and muffin to work at a coffee shop, $24 for pizza and cinnamon knots because it's Friday night and I deserve it… etc. etc.
It's easy to part with $3 here and $4 there, but believe me when I say those purchases ADD UP. And what they add up to is a large tangible sum of money you would much rather have in your savings account, subtracted from your student loan debt (hi, me) or in the form of say — I don't know — a Dyson hairdryer. Okay, so I wasn't spending that much eating out, but you get what I'm saying. I'd rather spend my money on something than a bunch of small, I can't even remember them, nothings.
Thought I never made it to cult status, I used the EveryDollar app for about 6 months before falling off the wagon. We started budgeting for a wedding and the general idea of our finances became "spend as little as possible and everything else must go in to savings." And even though I have done a complete 180 since that first month with the app, I knew I had slipped in to some old (and new) bad habits.
So here set out my quest to break the cycle of irresponsible spending and eat every single thing at home for two weeks to see how much money I could save and shine light on my financial indiscretions. To give me a break from grocery shopping and meal planning, we partnered with one of our favorite companies, Blue Apron, who allows you to create quick and delicious chef-designed recipes at home. All of their meals can be made in 40 minutes or less and they send you the exact ingredients you need straight to your door.
If you want to try Blue Apron for yourself, click here to get $50 off your first two weeks!
Keep reading to find out how my two weeks went (it started with quite a few grocery trips) and what a to-go food devotee learned in the process:
1. You have to make it easy on yourself.
On day one I hit the grocery store to grab the essentials and stock our house. Because so many of my purchases were based on convenience, the trick became making it INCREDIBLY convenient to just eat at home. This meant two things: having options available, and to meal prep. I stocked our pantry and fridge with healthy snacks, snacks for when you don't want to be healthy but you should anyway (these tortilla chips are amazing), options for a late night sweet tooth (which in desperate times would normally end in me asking my fiancé to bring a snack size mcflurry on the way home), and the basics that a meal can be made around in a pinch (think chicken breast, ground beef, etc. and keep any extra in the freezer in plastic bags with the date on them of when you froze them).
Next, let's talk meal prep. I loathe spending half my Sunday in the kitchen cooking but there's no denying how easy it makes every other day of the week. When I have a plan for the week (and pre-made meals in containers waiting on me), there's less of those 'open up the fridge and stare blankly' moments. I know what I have, what I can make, and how long each thing is going to last me.
I make better decisions, spend way less money, and just feel better. With the right options, it was easier and healthier to just eat the food that was in my fridge waiting for me.
So how can you replicate this? Make a plan of attack for your week. Shop with a purpose rather than just running to the store and buying the ingredients for a meal you want to make. Sit down and think "what will I have for breakfast/lunch/dinner on x day." You don't have to make it ALL on Sunday, but have a plan — know what you have on hand — and set yourself up for success.
I also found that making meals that you can assemble and slightly tweak each day breaks up the monotony. For me, that means tacos or taco salad because maybe Tuesday I'm feeling very cheese and sour cream but on Wednesday I want mostly black beans and pico. Having the option to tweak and play with the pre-made ingredients breaks that idea of meal prep crushing your culinary freedom. Another favorite is this adult lunchable that's easy to pack and tweak from day to day.
2. Meal delivery makes eating at home enjoyable — not just a chore.
We all get sick of eating (and prepping) the same things week after week. Inevitably you get caught in a rut. The first meal I prepped was 5 days of chicken and roasted broccoli for lunch. By Thursday, I was over it but knew I had my Blue Apron delivery coming so I pushed forward and by the time the workday ended, I was excited about cooking again.
I love Blue Apron because the recipes are always something I'm excited to eat, but wouldn't have thought to make on my own. The proportioned ingredients and easy directions mean I can pop open a bottle of wine (turn on a little music) and have an seriously-satisfying experience cooking. It completely breaks the monotony of heating up your meal prep day after day after day.
I also love that unlike when I try to branch out on my own, I'm not left with a ton of random ingredients afterward (I only needed 3 tablespoons of heavy cream, what do I do with the other TWO CUPS?!?!). Blue Apron only sends you what you need to create the dish so your fridge is free from overflow and you truly spend less than what you would if you were eating out.
Click here to get $50 off your first two weeks with Blue Apron when you sign up!
3. Plan for times when your meal prep just won't cut it.
There are some days when I get off work and I can't stomach the idea of lifting a pan. I'm mentally drained and need to immediately lie potato-style on my couch and let Netflix breathe the life back into my body. These are times when I would normally order a pizza or get a to-go salad and call it a night. But because of my challenge, that was no longer an option. I found that having similar options in the freezer kept me from returning to my bad (and expensive habits).
Let me break it down for you…
I bought a box of cauliflower pizzas at Costco. You get 2 pizzas for $11. I usually cut the pizzas in half and only eat one half in a sitting because if I make the entire pizza, my brain can justify going back for one more slice over and over until I have eaten the whole thing and then my stomach is in pain, (I blame it on the semi-thin crust and just how delicious the pizzas are). That means I can eat pizza 4 times for roughly $2.75 per meal, compared to the delivery minimum for Dominos which is $15 and I MAYBE get two meals out of it before it starts to reheat in a less than pleasing way or is consumed by someone else in the house. And if you're counting calories, my half a pizza is around 400 calories, while a slice of Dominos is usually around 300. AND WHO EATS A SINGLE SLICE?! Absolutely no one.
The same goes for wine and cheese night. Around day 9, I was really craving some social interaction so I roped my girlfriend into an appetizer night at my house. I ended up spending about $16 for our rather sizable charcuterie board and she supplied the wine. At our regular appetizer joint the board alone would have been $19 (and might I add, smaller) + $7 per glass of wine (we'd probably have 2 glasses each) + tax and tip. We both saved money and got to do it in our leggings around my coffee table.
The trick is to find what works for you. Keep it on hand and don't beat yourself up if you can't eat your pre-portioned meal every single time. Give yourself some room to breathe. It will still be there tomorrow!
4. You're basically going to look like Gigi Hadid, you're welcome.
Maybe I'm exaggerating slightly, but at the end of 14 days I felt better and knew I had spent significantly less money (which in turn made me less stressed about the wedding). Huzzah! I noticed that my body felt lighter, I experienced less sugar cravings and overall more energy, and my stomach was definitely not as bloated. There's a major benefit to knowing exactly what is going into your body and even with the best restaurants and healthy to-go options, you can still never be 100% sure how everything is made.
Did I miss my favorite to-go sushi rolls? Hell yes. Did I immediately buy one on day 15? You betcha. But what I realized from this challenge is that so many of the purchases I had grown accustomed to were pointless. The small changes I made, can save me a ton of money over time. If I made my coffee and put it in an insulated container and took it with me on my errands, I didn't even want to stop for Starbucks. Our $10 bag of coffee from Costco lasts us months while a $4 drink from Starbucks doesn't even last me an hour. If I'm really craving a frappuccino will I stop and get one? For sure. But if I'm only buying the drink to get a caffeine fix to keep going… not worth the spend.
I cannot stress enough: these little things add up and can eventually keep you from your long term financial goals. At the end of the day, it's just not worth it. I'll be taking charge of my finances and keeping my fridge stocked and stick to cooking at home as much as possible. You know… except for the occasional need for truffle fries.
Click here to get $50 off your first two weeks with Blue Apron when you sign up!
This post was in partnership with Blue Apron, but all of the opinions within are those of The Everygirl editorial board.