There is a common dream amongst millennials. It's a simple premise: Find a way to work for yourself, quit your job, and travel the world. I get the appeal. A few exciting travel opportunities were the push I needed to leave my full-time job after freelancing on the side for years — but let me tell you, it's not as easy as people make it look on Instagram. Maybe it's doable if you sell all your belongings and don't need to pay rent. But my goal was never to travel nonstop. Working for yourself, maintaining a stable life, and having money to travel is a difficult balance to strike. Not to mention, travel can be hard to afford. I just wrapped up my first year of freelancing and have gone on my fair share of trips domestically and abroad. I'm prepping for three weeks in Europe this summer and I think I have cracked the code for being able to afford traveling on an inconsistent income.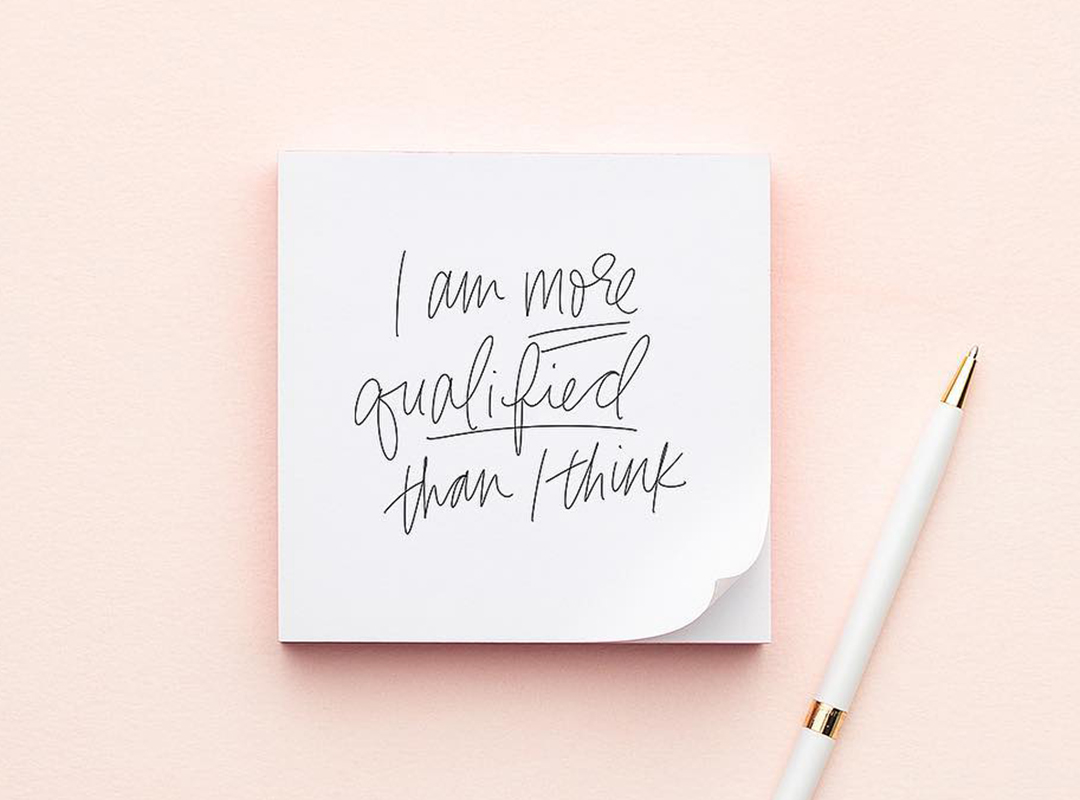 Ready to land your dream job this year? We can help.
Our Landing Your Dream Job online course is currently open for enrollment—now until Tuesday, January 19! Claim your 100-page workbook, resume + cover letter templates, guided worksheets, advice, and invitation to our private Facebook group.
Ready to get started? Right this way >
Let's Talk Inconsistency
There is a reason I waited so long to work for myself. I, like almost everyone else in the world, enjoy having a consistent income. Variety is the spice of life, except when you have bills to pay. I knew that as a full-time freelancer, I would never have a consistent income, so I redefined my idea of consistency and set a salary I'd ideally like to make — a "salary" that covers all of my expenses and makes up for the fact that I supply my own benefits. After knowing my ideal salary, I set a range of what I need to make each quarter, not each month. Why quarterly? I found trying to plan around a monthly calendar was too restrictive and not a fair way to look at my success. Instead of panicking if one four-week period is a little slower, I can rest easy knowing I have the rest of the quarter to pull up my numbers. Less panic means more productivity.
I planned what range I would ideally like to fall into and knew that if within a few months I wasn't falling in that range, I would quit freelancing — especially if I wasn't making enough money to travel. Freelance flexibility is pretty useless to me if I can't afford to take the trips I want, so I plan the cost of travel into my desired bottom line.
Charge For It
When you first start freelancing, it's natural to feel nervous about setting your rates too high. Getting by feels good enough. I know because I did this, but I quickly realized that if I wanted my career to provide me with the bigger opportunities I was looking for, that I needed to charge for travel. I keep my living expenses modest, but that doesn't mean my rate has to be. I have financial and personal goals like any salaried employee and I deserve a rate that reflects that, and that means being able to afford to take time off. I make sure to charge not only a rate that pays the bills, but that also helps me afford travel, saving for a home, and other expenses I want to prioritize.
I Rethought My Budget
As a freelancer, when I do have an upswing in income, it's tempting to spend it. But making big lifestyle changes isn't as sustainable when it could drop drastically if you lose a client or get less assignments for a few weeks. I've made small lifestyle changes as my income has increased, but mostly I set aside what I earn for travel. Now that plane tickets are more affordable than ever, I've taken flights to Europe for $500. Which means whenever I'm tempted to buy a new dress or go to dinner with friends, I compare that cost to my dream trip plans. A $50 makeup splurge is 1/10th of a plane ticket. That $100 pilates package is 1/5th. Not everyone will want to prioritize their spending around travel, but this system works well for me! When you get an alert for a $400 flight to Japan, happy hours and manicures are a lot less tempting.
I Take Advantage of Opportunities
When my fiancé enrolled in graduate school, I knew our budget was going to be tight — what I didn't know was that school would provide us opportunities to travel the world. He frequently attends international meetings and conferences that are covered by the school or companies he is working with, so I like to tag along and take advantage of his hotel being paid for. Usually we'll extend the trip because his flight is already paid for, and then only pay for our hotel, my flight, and other small costs — but even getting his airfare covered helps! I once took a business trip to NYC while working a salaried job and my best friend joined me. Again, hello free flights, food stipends, and taxis. You can't fully fund a trip through work, but you can take advantage of them.
I Travel When It's More Affordable
Now is the time to take advantage of your flexibility. Often, people want to travel during the summer or holidays, meaning prices skyrocket. I aim to pick less busy times to visit a new location, but I don't choose the "off season" either. Because what's the fun in that? For example, yes it can be breezy in Paris in April and there is a chance of rain, but overall the weather is way more enjoyable than winter. Even though the flights are half-priced of what they cost in summer, I'd rather pay a bit more for an almost-off-season. When you control your own PTO, take advantage of timing. I've booked last-minute trips at a discount and worked crazy hard to earn extra money during the months travel is less affordable.