One of my students recently said, "I feel so much better! Not only physically, but mentally." That would make any yoga teacher swell with pride, but it moved me to tears. My classes do not take place in your typical yoga studio and I do not have paying clients. I teach yoga to survivors of domestic violence while they are in shelter, sometimes only days after escaping their abusive partner. We push furniture aside in little shelter living rooms and set up for a relaxing hour focused on meditation and self-love.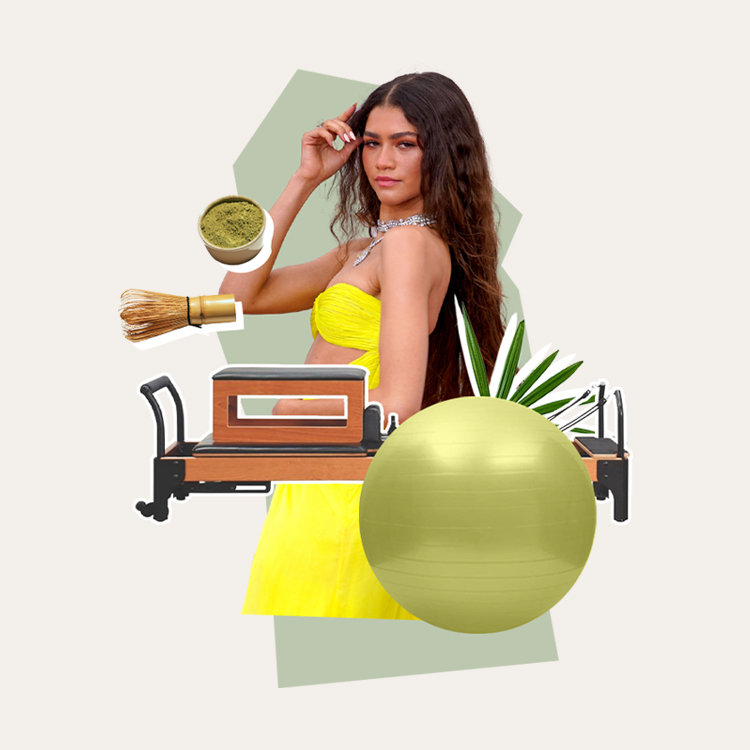 she's (kinda) just like us!
I started my nonprofit, Tough as Milk, after realizing how much fitness helped me take back control of my own life and mind. In 2011, my father almost murdered my mother, Milka, and me with an ax. She was struck in the head twice and miraculously survived. My hand was split in half, but surgeons were able to repair it. My mom is in a nursing home and still fighting to regain her ability to walk and speak, but she has never lost her smile and her constant hugs make the worst days seem okay.
I didn't have a normal childhood, but my mother filled it with enough love and wonderful memories to crowd out the awful ones. My mother, who everyone lovingly calls Milky, did art projects with me, took me on adventures and believed I could do anything. I can still hear her playing music and making up silly song lyrics while making my siblings and me crepes every Sunday. My mother didn't just tell me to be a good person, she showed me how to be one. No matter how little we had, she was constantly working multiple jobs to build a better future for us.
I remember the police asking my ten year old self what happened and me being so terrified I couldn't answer.
There were bad times, too. I would hear them yelling and wonder how my father could say such awful things to her. I learned he beat her while she was pregnant. The police would come and I saw him talk his way out of getting in trouble. I remember the police asking my ten year old self what happened and me being so terrified I couldn't answer. I would see my father cry apologies and say how much he needed us. We tried to get away many times, but when we were on the verge of moving on, he would threaten to kill himself. I watched my father use manipulation and isolation to keep our family in the tortuous cycle of domestic violence.
After the attack, I hated myself for not being able to better protect my mother. She was my best friend and I thought I deserved a miserable life for letting her down. I didn't binge drink or self-medicate, instead, I gave others the power to destroy me. I fell victim to sexual assault and endured my own abusive relationships. After 5 years alone in my struggle, I reached a breaking point and called my local domestic violence center to get help. I was diagnosed with PTSD as a result of my multiple traumas.
After 5 years alone in my struggle, I reached a breaking point and called my local domestic violence center to get help.
I began therapy and started focusing on my physical health. I would practice yoga before bed, and ran and lifted weights during the day. I made meditation a habit. I noticed I felt better and more relaxed. Feeling strong and capable is so important to someone who feels like they could be hurt at any moment. Having to concentrate and be patient with myself physically helped me apply the same concepts to my mental health. I slowly went from sleeping a few hours and waking up screaming to sleeping seven or eight hours most nights. I do not consider PTSD as part of my identity, it is just a set of symptoms that appear when my brain senses or is reminded of danger. Understanding them and dealing with them is crucial. I wanted to share this with my fellow survivors, so they would have healthy ways to cope with their own trauma.
I knew that most survivors in shelter did not have the time, money or transportation to go to a studio or gym for yoga classes, so I decided I would bring yoga to them. The name Tough as Milk came to me one day and the steps to make it a reality have appeared clearly over the past two years. I've always felt my mom and I were robbed of the life were supposed to have, but when I'm teaching, it feels like I've finally found the home I've been missing for so long. Yoga was not a magical cure that made my problems disappear, it simply helped create a safe space within me for self-love to grow. I now know that each of us has the power to create something beautiful from the direst of circumstances.
Trauma-informed yoga allows survivors to reconnect with their physical body through mindfulness and breathing techniques. Every movement is the client's choice, I am just a humble guide giving suggestions along the way. After leaving an abusive relationship, many survivors suffer from PTSD, anxiety, depression, addiction and/or low self-esteem.  These illnesses can make your body and mind a terribly uncomfortable place. In lieu of searching for outward distractions or numbing techniques, yoga empowers the survivor to cope with unpleasant emotions in a healthy way.
Feeling strong and capable is so important to someone who feels like they could be hurt at any moment.
Often, a survivor must leave most of their possessions when they come into shelter and fitness items are not usually donated. It is so important for us to provide sports bras, yoga mats, and athletic clothing, so our clients are comfortable during class. Also, who doesn't feel motivated when wearing cute new workout clothes? So, we work hard to provide every client with a sports bra, shirt, pants and yoga mat. This allows them to continue their practice once they leave shelter and encourages regular self-care.
Victim blaming runs rampant in our society and Tough as Milk is determined to change the conversation. My mother was lying on her death bed a few days after the attack and one of her friends said, "Well, I told her to leave." Stop asking "Was he drunk?" and "How mad did you make him?" Nobody wants to be abused and nobody deserves it. Abuse starts as a gradual chipping away of your self-worth until you confuse the sinking feeling in your stomach with butterflies. It transcends gender, economic class, race and religion. People stay for countless reasons and women who leave their abuser have a 75% greater risk of being murdered than those who stay. Let's create an environment where survivors can share their stories and ask for help instead of marginalizing them.
The effects of our classes are already being felt. Our clients ask me to come back and teach multiple times a week. When I reach out to shelter managers to offer my services, they breathe a sigh of relief and say "I have been looking for something like this." There are many studies that note the benefits of yoga and mindfulness and I see it clearly at the end of every class when our girls linger in savasana or smile at their half-pigeon progress.
Tough as Milk is a valuable tool to help survivors rediscover their strength and worth. The name comes from the strength my mother embodies, the strength to still be kind and loving despite life not being kind to her. Recovering from trauma can be excruciatingly painful, but I believe that with therapy, healthy movement and self-care, we can find a way to truly live and make the world a better place.