I remember feeling sad each day in high school when people—well actually even worse, friends—pointed out how easily you could see my scalp. I would go home and move my hair around my head, hoping the next day it wasn't as bad or no one would say anything. I wasn't a shy person, and I never let anyone know their comments made me sad—I just laughed with them. But why couldn't I fix what they thought was bad? My name is Lauren and I have alopecia.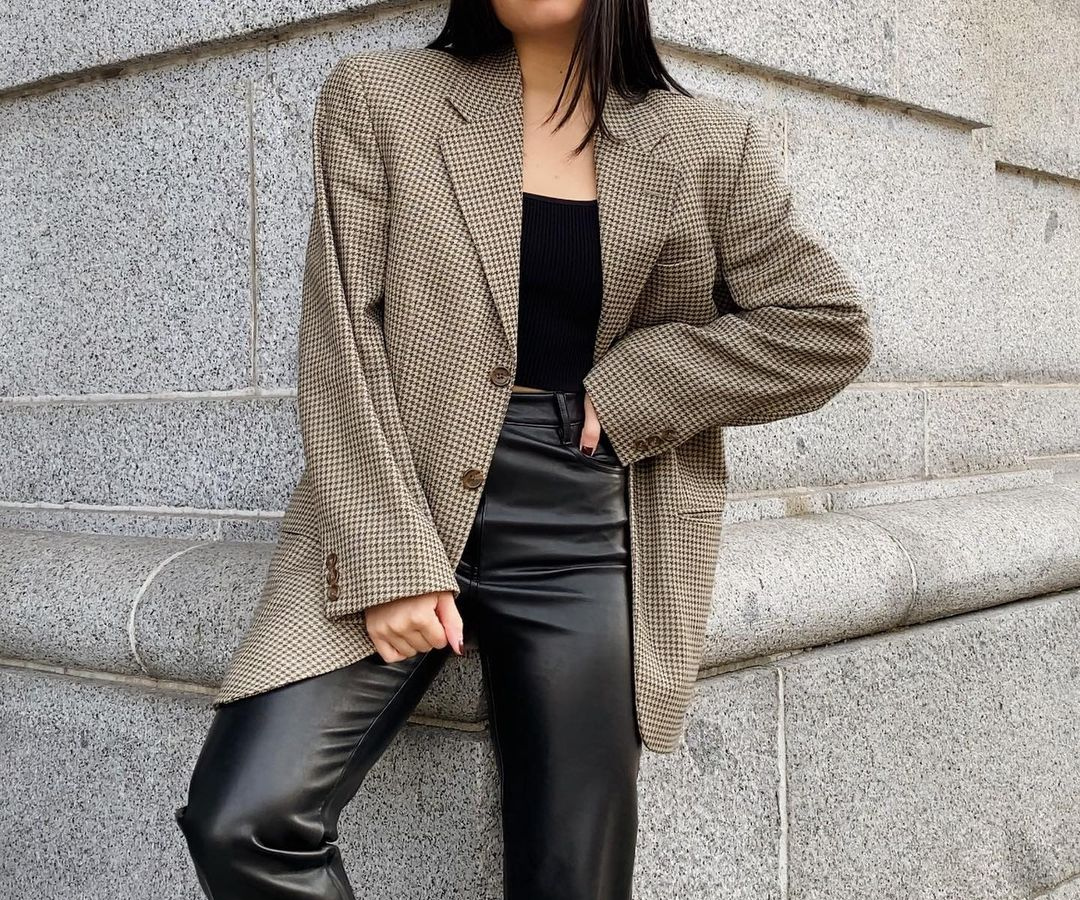 9-5 has never looked better
Alopecia is an auto-immune disease that causes hair loss—but truly no one one knows why. The most important thing to say is I am not sick. When you see 'disease' you probably feel bad—I am a healthy 28-year old— but I just barely have any hair! It was in high school that my hair started to thin noticeably and when I was diagnosed. It wasn't until my sophomore year at the University of Tampa that it thinned so much I needed to take the next step to cover the spots forming. I used a colored hair spray that made a MESS! I used that for 3 years even though most days I had to apply it I cried my eyes out, because what if it rained that day? What if when I was out having a good time dancing with friends the black spray would drip down my face? It was the best and worst time of my life. I didn't talk about it much except to my best and closest friends; what if I went to a friend's house to stay who didn't know and she had white pillow cases? Yes, this is the secret life I lived.
Come senior year, I had fallen in love—so I thought—but couldn't even tell the man I loved about my hair. I just tried to make everything as normal as possible, because at this time I thought "Who could love a girl who has to color in her head?" The fall after I graduated, my first love and I went our separate ways—not as peacefully as that sounds—and I put my time into work and friends. October was approaching and I would be a bridesmaid in a friend's wedding. All I could think about as I lay in bed weeks before the wedding was how bad my 'sprayed' head looked in pictures. You see, if the flash went off it made my head look like a cloud. I thought I would never wear a wig, but Jessica Simpson's hair extensions were all the rave and I thought maybe I could clip some into my ever thinning hair and not have to spray it as much.One of my best friends and I walked into Paramount Wigs in Tampa, an older looking building with a pink canopy over the door. This day would change my life. I wound up finding a wig that looked like it could be my own hair and I made that big step! I would, of course, tell people I had just put extensions in and straightened my hair (my natural hair had been in a ponytail for 3 years to keep the spray in). This gave me a confidence I will never forget and really started a new way of life for me.
That was 2007. Still, for years I would not tell people I wore a wig—I wanted to be looked at for myself and not what covered my scalp. Summers were hard—wigs are like wool caps and trying to not get thrown into a pool at a summer party? Almost impossible. I would run to a nearby bathroom to hide so my wig would not be ruined. Except for my closest friends and family—no one really knew the hard time I had. That love from college came back into my life a couple years later and I still lied about my hair—I was really good at that. We again separated and I finally moved back home to NY in 2010 to pursue a dream career. Unfortunately, at this time the economy was bad and I could only find part-time jobs. At the time I thought nothing could be worse, but I didn't know what door it would open.
It was mid-January 2011 and I happened to be scanning perezhilton.com and came across an article entitled 'Miss Delaware on Being Bald and Beautiful'. Here was a story about Miss Delaware 2010, Kayla Martell, who had alopecia and would be wearing a wig in the 2011 Miss America pageant. This video hit me in such a way I didn't even know what to do. I felt so inspired that Kayla was going against the grain; I felt such a surge of confidence. Later that day I was in the shower and had an idea—I called out to my sister Caitlin (who also has alopecia) and said we needed to do something to make others feel as good as Kayla was doing for me—sort of a pay it forward. We decided to make a PSA to raise awareness about alopecia, but also make anyone facing adversity feel good about themselves. My and Caitlin's birthday was just a few weeks away and I knew I wanted to use that day to present what we would create. We called friends and so many people immediately jumped on board to help. But first, there was something I had to do.
That same love from college was in and out of my life—that part doesn't matter and actually at that moment he was out of my life—but what does matter is I decided before we shared a video on Facebook about alopecia, I needed to tell him about what I had been going through. It took a few emails and texts to get him on the phone, but when I did and explained everything it was this amazing weight off my shoulders. It had nothing to do with love or this individual in particular—it had to do with my own fear that no one would love me if I had no hair. Just days later, this guy would buy a plane ticket to be there in person when we showed our video.
Over a 2-week period, with the help of 17 friends, Caitlin and I would produce a video called 'This Is Me' to show no matter what you may be—tall, skinny, short, and even bald—be proud of who you are. At the end of the video I pull my wig off–at a time when most people around me didn't even knew I wore one. I cried the first take. I think I realized that moment would be a major step in my life.
On February 12, 2011 we showed the video to a room full of our family and best friends—including my guy. It was an extremely emotional moment. It was a night I will truly never forget as I finally could show people who I was and what I had been hiding for years. The video was shared over and over and viewed 1,000 times just over night. The letters, emails, and Facebook messages that came in were amazing, full of support. It was overwhelming the love we received. We also received tons of messages from people saying they had alopecia, and we inspired them to take control of the situation and be more of themselves.
Over the next few months we pondered what we could do next. Could we expand these ideas? Could we help others with more than just the video? As summer began we played with different ideas, but Caitlin and I were working a lot and everything was more talk than action. As bigger ideas had time to brew, I didn't realize my life was about to change again, but this time in an unimaginable way. It was July 12, 2011. One of my closest and oldest friends Ryan was in a freak accident. He was gone at the age of 26. It was the worst news I had ever heard. Life would forever be changed. I could talk about Ryan forever and the amazing friendship we had, but to tie it together—Ryan was in our 'This Is Me' video. He is forever embedded in that idea to help others. His smile and voice will forever be seen and heard in our mission to help others.
As weeks went on, I gave up on everything 'This Is Me' related as I grieved Ryan's death. As October began, I tried to go back to our ideas and slowly started building again–until yet another defining moment. I had been out of town for the weekend and as I pulled into the driveway returning home, my mom was outside. Our dear family friend, the beautiful Cait Chivonne, had passed in yet another freak occurrence, at the age of 28. How could this be happening? I didn't even cry at first from this news because there was no way that within 3 months 2 people I loved were gone so young. I faced shock for days. I swore I'd never be the same. Little did I know, this would be true, but in an undefinable way. Come December I finally got a full-time job, was able to buy a car and got my life moving in a more positive direction. I gave up on any ideas surrounding 'This Is Me'…that is until I had a dream about both Ryan and Cait. I woke up knowing after all their support for our video and mission, they would be so sad if they knew we stopped moving on it because I was too sad without them.
In January 2012 Caitlin and I launched the This Is Me Foundation. Our goal would be to raise awareness of alopecia while giving hope to any individual facing adversity. At this point I was still very self conscious about my alopecia, but I thought sometimes showing your own weakness is what helps others become strong. Of course, Ryan and Cait had to be included in our new mission. We began the This Is Me Scholarship Fund, Inspired by Ryan Risco & Cait Chivonne Polhillto award graduating seniors pursuing advanced level education who have faced adversity or helped others through adversity as Ry & Cait did for us. In 2012 we awarded two $500 scholarships after raising money on our birthday with family and friends like we had done with the video the year before. In August of the same year, we held our first public fundraiser. This was a Carnival themed outdoor fundraiser in my parents backyard with a DJ, fun food, sno cones, a bouncy castle and all. Hundreds of people came- but as the sun started to set they were all there for one reason.
Cait Chivonne had an older sister named Lauren. This can get confusing because I am Lauren as well to my own younger sister Caitlin! Lauren decided she wanted to do something special in honor of her sister as well as to raise awareness about alopecia, Lauren was to shave her head! We raised almost $4,000 for people sponsoring the brave act! It was a moment I think everyone in attendance will never forget as my sister and I began the process, and then Lauren's husband finished it off as everyone chanted "Lauren! Lauren!". Over the next few months I didn't realize how much Lauren shaving her head would help me! I was able to feel comfortable to go places without my wig- as long as I was with my bald buddy! It made me feel more confident if there was two of us facing the world instead of being alone. She changed so much of what was inside of me when she honored her sister.
As the year went on we had a 'guest bartending' event and a Polar Plunge into the Hudson River. We raised enough to award six deserving students with $500 scholarships in honor of Ryan and Cait this year. Even our Facebook page grew so fast as we hit 10,000 LIKES in under 6 months. People were able to relate to us as we weren't just pumping positive and "be strong and bald" thoughts, but we were sharing our own insecurities and saying when we had a rough day too.
I still wear a wig everyday–at least to work. Though I love spreading the word about alopecia, I've learned I don't always want people looking at me and wondering what I have or why I'm bald. I want them to just see me when I am working. And, I do still go down to Paramount wigs in Tampa to shop for wigs- she has the best stuff, best prices and most importantly supports me and our mission. Society makes people think woman should have long, beautiful, flowing hair. It is so hard to be growing up in that society- but times are changing. Charlize Theron recently chopped her hair off, as did Miley Cyrus. I hope people continue to look at the beauty inside a person rather then their hair color or length. I still cry sometimes when I look in the mirror and my hair only grows back in spots. I get anxious if someone goes to touch my wig and I get jealous if someone tousles their hair, but everyday I grow a little more. I just hope more people will join me on my mission and grow with me past insecurity and adversity. Losing my hair has been a process, not just the process of hair falling out- but for my own growth, my own story.
The 'This Is Me Foundation" will soon be a 501C-3 organization and we hope to use our own insecurities to help others for years and years to come- all while honoring our friends. I'm doing this and growing- one day at a time!