In one word, Jennifer Adams would be described as tenacious. From picking strawberries and cleaning homes, to building a successful design firm and product line, Jennifer knows the meaning of hard work and the determination needed to turn a dream in to a reality.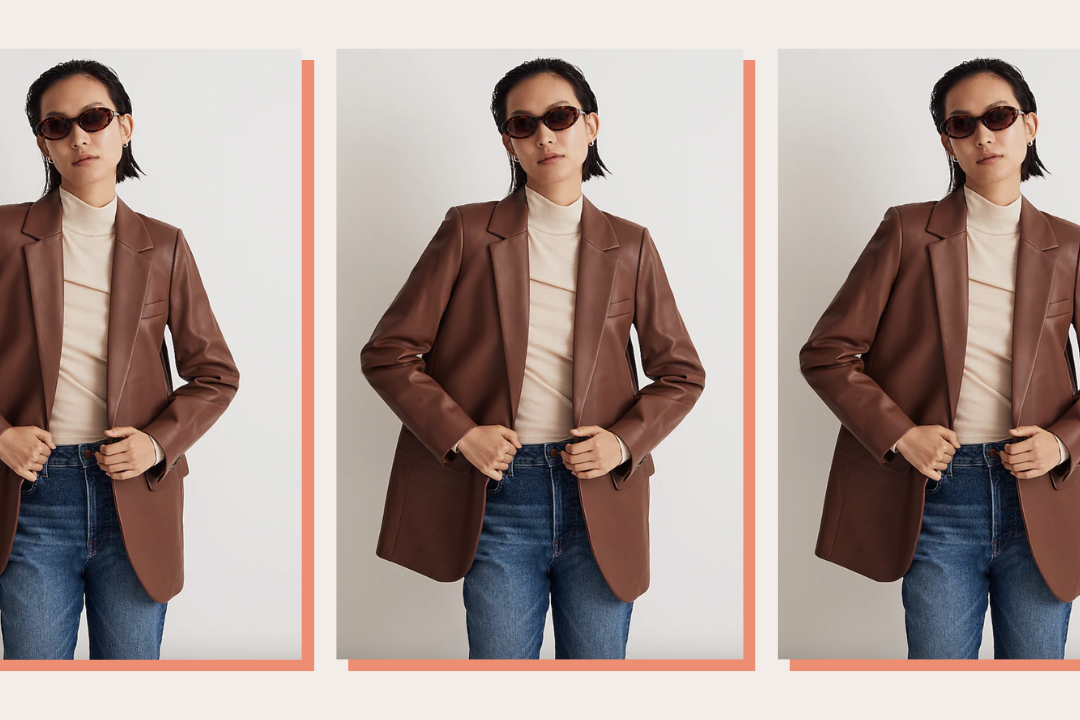 time for your fall wardrobe update!
At a young age Jennifer developed a passion for design and building inspiring spaces. Creative and resourceful, Jennifer's love of design led her to continually redecorate her room while growing up. She even went as far as dying her carpet navy—talk about the ultimate DIY! Her passion for design eventually landed her at Portland's the Heritage School of Design, where she landed her first client and sought mentors who helped her build a successful brand.
Today, Jennifer is a designer, author, television personality, CEO and the chief creative officer of Jennifer Adams Worldwide, Inc. Jennifer's story of hard work and perseverance is a reminder that dreams are within reach if you're willing to put in the work it takes to get there. Jennifer humility and strength is truly inspirational and we're excited to share her story with you today.
Name: Jennifer Adams
Age: Do you have to ask? Well, OK, I recently turned 40.
Location: Scottsdale, AZ
Current Title: CEO and Chief Creative Officer, Jennifer Adams Worldwide, Inc.
Education: Heritage School of Design in Portland, Oregon
What was your first job out of school and how did you land it? 
I started working when I was 14 and often worked several jobs at the same time. I picked strawberries, and I worked at Fred Meyer in the apparel department all through high school. During summers I worked at a yogurt shop and cleaned houses with my sister. 
I didn't really "land" anything except once as a receptionist when I was 19. Since the housekeeping business I had with my sister, I created most of my own jobs. We posted flyers around town and charged $50 to clean a house. We thought that was a lot of money and were excited to have it.
After high school you began working as a receptionist at an accounting firm. What did you learn from this experience?
I met a lot of the firm's big clients, which included some very successful business leaders. I often asked them what they did to get to where they were in their careers, and discovered that they were all regular people with dreams and goals who worked really hard to achieve them. Throughout my career I kept in contact with some of those people, and they became my mentors through the early part of my career. Those people continue to influence me today.
You are an entrepreneur, TV personality, designer, and owner of an award winning design firm—all huge accomplishments! But it has not always been an easy road. Walk us through your brief career history. 
Growing up, my family didn't have a lot of money. Early on I picked strawberries, cleaned houses with my sister Erica, and worked at a Fred Meyer store so I could have some spending money. My sister tragically passed away when I was 19 and she was 17. It was then when I decided that life is too short to do something you don't love, and I wanted to follow my dreams and be the best person I could be. My sister was so considerate, and full of life and love, she was such an inspiration to me and still is today.
After my receptionist job, I went to design school—that's how I found my first client. After I graduated, my boss at the accounting firm let me send post cards to his list of clients offering my design services and that's when things really took off. With word of mouth from those clients (this was before social media was anything!) I quickly developed a client base and got to work with some impressive clients. I worked on projects ranging from airplane hangars to commercial properties, resorts, country clubs, and of course houses.
I formed my design firm Jennifer Adams Design Group at 23. Eventually, there were the TV appearances on HGTV and The Better Show, and the creators suggested that I develop my own product so the audience would have a way to engage with me outside the show. The deeper I got into the TV shows, the more I enjoyed the opportunity to help give people the tools they need to turn their own homes into a place they love!
I developed my line of luxury bedding in 2009 after spending years researching fabrics and how to improve my sleeping experience. In 2012, Costco and I teamed up to sell my bedding at Special Event Roadshows and on the Costco website. Furniture was a logical extension and my team and I designed and manufactured my line.
Through this process I saw the opportunity to reach more people with my designs and I started forming licensing partnerships with companies that made high quality apparel, cleaning products, bathroom accessories, area rugs, pillows and poufs, scented home accessories, pet bedding and accessories, kitchen and dining textiles and more.
My newspaper column, "Ask Jennifer Adams" started publication in early 2013 and I published my first book Bedrooms That Inspire Rest, Relaxation and Romance in March 2014. Later that year, I launched my "Inspire Yourself" YouTube channel as another way to reach out to people. I learn so much from my clients and readers, and I enjoy the opportunity to share!
What sparked your interest in interior design?
I was always interested in improving my surroundings any way I could. As a child I painted and re-painted my room countless times and was always moving the furniture around. I helped my mom sew curtains and build furniture—including our sofa! We made it out of wood, foam, and fabric. I even dyed the carpet navy blue! With my mom's help, we rented a steamer at the grocery store and bought some Rit® dye. I still feel sorry for whoever rented that steamer after we returned it!
Your story is incredibly inspiring—your success is evidence of your talent and hard work! To what do you attribute your drive and perseverance?
Growing up my family and I always had to work hard for everything we had. But I never felt limited by my circumstances; it was completely normal to me. And that carries over to my life today.
At 23-years-old you took on your first design client. How did this experience influence the growth and development of what would become Jennifer Adams Worldwide?
My first client came to me while I was still at design school. The couple called the school looking for a designer and, nervously, I accepted the job for just $300. When that job was finished, my clients were so happy with the results that it gave me confidence to keep going. Every new project was an opportunity to learn, and I loved helping my clients feel great about their homes. This feeling eventually inspired my tagline: "Love Coming Home."
Did you have any mentors? How have they influenced your career over the years? 
I owe so much to my mentors that I can't even tell you! They are: my parents, a retired businessman I met while volunteering at a children's charity, and Jan Springer, the founder of the design school I attended who took me under her wing. Even some of my first clients who I met at the accounting firm became mentors.
I still talk to a lot of them regularly and they have helped me so much along the way, especially in areas where I didn't have a lot of experience. I feel like I am still learning and as my business grows, thanks to my mentors' support, I continue to be inspired to set my goals even higher.
As your design business continued to grow, you expanded your company to include various product lines. After already managing a successful business, what inspired you to continue growing in other areas?
I have always been incredibly curious, and after we develop a line of products I'm always wondering what's next! I really don't want to stop until I've developed amazing solutions for every aspect of the home. I truly want to help people love coming home, and I know one way to do this is to have a well thought out line of beautiful and attainable home products.
I would almost say that I'm not afraid of taking risks, but that's not entirely true. I do my research and trust my team, and every new product line is a risk. But at the same time, it's another way for me to be able to reach out to people, and help them create their own dream home.
How do you measure your success? How do you stay motivated?
I love that every day is a new opportunity. I try to listen to my own heart and to dream big. And I continually set new goals that will challenge me. I use vision boards that help me put my goals on paper, using pictures that illustrate my dreams. It's amazing how helpful this is and how often my dreams come true this way.
How did you get involved with HGTV? How did you feel when they initially approached you?
I couldn't believe it! I was so flattered, but a little nervous. I auditioned during a casting call in Portland after a friend suggested it. I really didn't think anything would come of it, but they called and I did the show.
Between running your business and being a TV personality, how do you find balance?
To deal with my busy life I try to take a little time for myself, every day. I meditate in the mornings, and do yoga in the afternoons as often as I can. I really love what I do, so it doesn't feel like work to me. I have very challenging and exhausting days, but when you do what you love it's easy to get reenergized and start again the next day!
Where do you find inspiration? 
Everywhere! I'm very curious and I pay attention to even the smallest details. That's what makes something beautiful, or not beautiful. I also notice the feeling that I have when I discover something wonderful.
I enjoy traveling, and I spend time in stores of all kinds worldwide. I love exploring and experiencing different foods, daily life, and seeing old architecture, especially the tilework, fabrics and art. It's important to me to look for inspiration in even the smallest things.
Your career has been studded with huge achievements. What is your proudest career moment thus far?
Thank you, that means a lot to me. I would have to say being on the cover of Costco Connections magazine and publishing my first book were huge. But my biggest achievement would have to be knowing that my sister would be proud of me.
What advice would you give women who are trying to start their own business but are not quite sure where or how to begin? 
Set goals and be incredibly clear on what you want to do. This is a very important first step. Dream big, but start small. Don't be discouraged when people along the way say "No." Each no is one step closer to a "Yes!" Cultivate mentors, whether it's a professor, teacher, someone in your field or who has skills that you don't. Learn the power of delegation. Don't be afraid to take risks or ask for advice. Most of all, listen to your gut.
What advice would you give your 23-year old self? 
"What would you do if you knew you could not fail?" And then, don't be afraid to go for it. Dreams really can come true, but don't be in such a rush! Take time to enjoy the process along the way, and let go of some of the worry.
Keep dreaming. Challenge yourself. You can do it! You don't even know how good things could be if you just go for it.
Jennifer Adams is The Everygirl…
Go-to coffee order?
A double shot of espresso with coconut oil to balance my blood sugar! Plus a dash of cinnamon and cayenne.
Best advice you've ever received?
Be present and go with your gut. Don't be intimidated by advice from seemingly more knowledgeable or powerful people if it doesn't feel right. When you do get advice from someone you respect, definitely act on it and act fast.
If you could have lunch with any woman, who would it be and what would you order?
Martha Stewart. I'm dying to learn more about her journey, and I would probably have some grilled fish with butternut squash and kale. Or, whatever she makes!
What is your favorite way to unwind?
At home with my husband and my dogs, sitting in our back yard talking, and enjoying a glass of wine!
Morning or night?
Morning, absolutely! I do my best thinking when everyone is still asleep.
I wish I knew how to _______.
Paint! In 4th grade, I wanted to be an artist! I still have a secret desire to someday create my own paintings for our home.