Two years ago we were introduced to Chicago-based furniture start-up Interior Define about doing a furniture collaboration. As huge interior design enthusiasts, it sounded like a dream come true. After surveying readers and meeting dozens of times to pour over design drafts, fabric swatches, and production photos, we introduced the Rose and Lucy sofas to the world.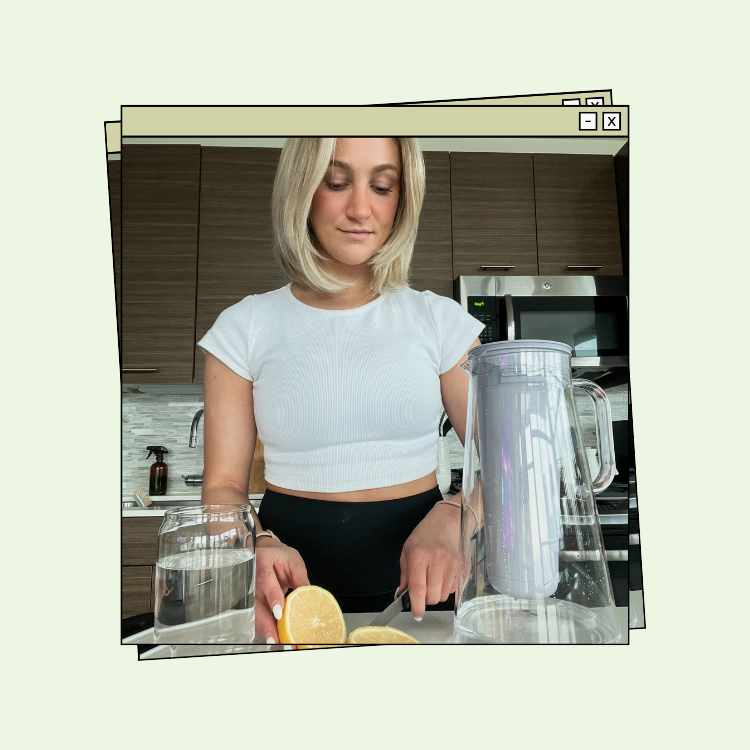 get it right in 2023 and beyond
The initial collaboration was so well-received among consumers, press, and designers that we joined forces again to design a third sofa. We tried pulling inspiration from trends we were seeing around us, but we kept coming back to an Old World, feminine feel. Think Downton Abbey-esque: a refined smaller scale piece with lush fabric and gorgeous legs. But we didn't want the piece to feel dated; it needed to work in the modern home. A few tweaks here, some sleek brass legs, and voila!
Enter Caitlin.
She's everyone's best friend. The perfect combination of elegant and relaxed. (…just like her namesake Caitlin Timson who happens to be The Everygirl's very first intern, current Career Profiles editor, and an interior designer in Baltimore/DC… you can learn more about her here).
But back to Caitlin the sofa.
The gentle curve on the arm gives the otherwise tailored look the right amount of femininity. The piping detailing, cushy reversible bench cushion, and bolster pillows are sophisticated while the ultra soft resilient foam and down cushions make the sofa uber comfortable to sink into. (And it's officially Interior Define's softest-sitting seat construction to date. Yeah, that's right… sit right down and kick your feet up why don't ya? We won't judge.)
Perhaps the best part about her?
She's completely customizable! If the Old World British country home or ultra luxe club lounge is the look you're going for, velvet fabrics and sexy brass legs are available. If you want more of a paired down, Scandinavian look, the light-colored linen blends and wooden peg legs are the route to go. If classic or contemporary is more your speed, there is everything from basketweave in beige to performance felt in granite. Play around with all of the options! You're going to find something that works.
And if you're not in the market for a 79″ sofa, the Caitlin Collection includes a perfectly sized chair (which works great alone or in a pair) and a large chaise sectional! We know. It just keeps getting better.
The full Caitlin Collection is officially out today!
You can shop it at Interior Define's site or swing by their Chicago showroom to see it in person!
Tell us… which Caitlin look is right for you?