By now, we're all aware of how expensive rent can be in New York City and how little space you get for your precious dollars. These two facts did not deter Jacqueline Clair, registered OR nurse and blogger behind York Avenue, from moving to the Big Apple and carving out her own personality-filled space among all the high-rises and brownstones New York is famous for.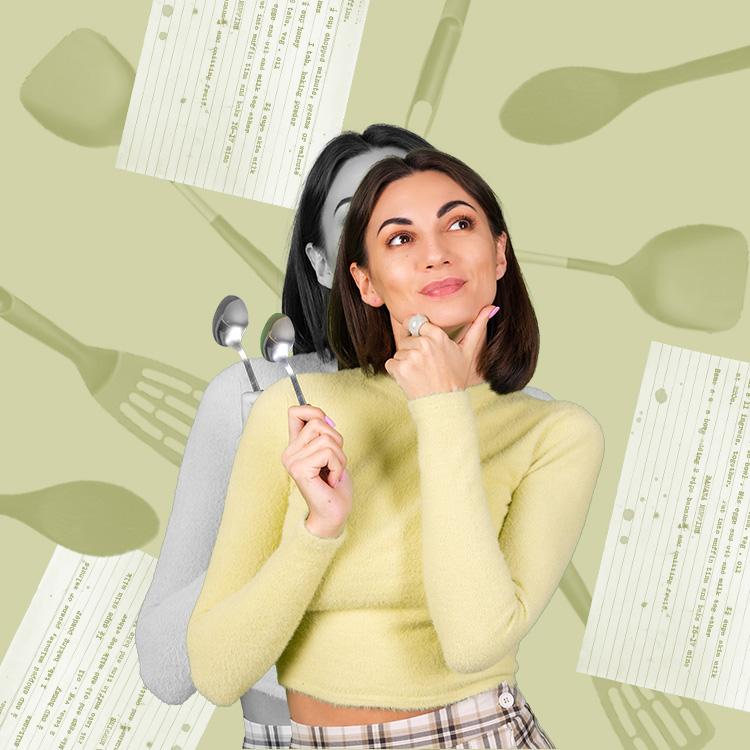 high in protein, good for gut health, and anti-inflammatory? yes, please!
After completing her nursing degree, Jacqueline got a job offer at a hospital in Manhattan. Although she didn't necessarily have the "bright lights, big city" dream many of us have, she accepted the offer. "It's weird, I grew up relatively close by but I never aspired to live here as many do. It just happened, and I fell in love." Jacqueline found a studio that she could truly decorate to her liking. We happen to think Jacqueline is exceptionally talented at taking inspiration from popular blogs and home decor magazines and applying her unique spin on it. Although you might recognize a few of her pieces, Jacqueline's home is anything but cookie-cutter. Join us for the tour and see what we mean!
Name: Jacqueline Clair
Age: 27
Current Location: Manhattan, New York
Job: Operating Room Registered Nurse and blogger at York Avenue
Educational Background: Bachelor's of Science in Nursing and Bachelor's of Art in Psychology
You graduated with a degree in Psychology. How did you decide you wanted to pursue a different career path in nursing? What brought you to NYC?
I studied Psychology in college because I loved it and found the subject to be fascinating (still do!). However, when I graduated college I was unsure of what to do with my degree, and then I started hearing a lot of great things about the nursing field. It seemed like an interesting and dynamic career choice that would afford a lot of flexibility and variety. I liked the idea of doing something meaningful where I could feel like I was helping people. When I obtained my nursing degree, I was lucky to (eventually) get offers at two great hospitals-one in my college town (very close to my hometown), and one in NYC. I made the choice to go for the more "adventurous" option and get out on my own, and it was the best decision I ever made. I LOVE living in NYC and it turned out to be a dream come true, even though it was a dream I never really knew I had!
Tell us about your work as a nurse in the operating room. It must be incredibly intense and fulfilling.
Working in the operating room is really interesting. I'm learning new things constantly, and no two days are ever the same. It feels good to be a part of something that really matters and makes a difference in people's lives. I'm also very lucky to work with such an incredibly smart and diverse group of people.
NYC is notorious for having the most expensive rents in the country. Did you ever consider going the roommate route?
I never really considered going the roommate route. I need my alone time at the end of the day to relax and recharge. I really enjoy having my own space for living and also for decorating. While living at home and going to nursing school, I came up with a million ideas for what I wanted to do with an apartment when I eventually moved out, and I really wanted to make all of the decisions on my own.
NYC is also known for writing the handbook on small space living. What is your biggest challenge when it comes to living in a studio? Do you have any advice for others living in smaller spaces?
I think funnily enough, the most difficult part for me is not having enough space to decorate. I'd love space for another bookcase, a wardrobe rack, a nightstand, and more walls for more art. As a blogger and a big blog reader, I'm constantly finding things that I want to add to my apartment, but I simply don't have the room. At least it saves me money!
The other big challenge is obviously storage–however, I grew up having a small room, so I got pretty good at organizing and finding the right way to fit everything into a compact space. I see it as a challenge to keep my belongings pared down and organized effectively. My biggest advice for living in a small space is to get rid of stuff! If you don't love it or it doesn't serve a purpose, out it goes. You have to be ruthless, especially with clothes. If you aren't, it can all pile up and become incredibly overwhelming, so constantly be evaluating and donating unused things. Also, make adequate and comfortable seating a priority so that guests won't feel squeezed in your space.
How did you decide on which neighborhood to live in since NYC offers so many and each with their distinctive charms? Once you decided, was it difficult to find an apartment?
I didn't have too much of a choice when it came to which neighborhood to live in, which turned out to be a blessing because I didn't know the neighborhoods of NYC very well when I moved in. I wanted to live close to work, so I basically had to live on the Upper East Side. And I just can't even believe how serendipitous it turned out to be, because now, given the choice of all of NYC, I would probably choose the UES. It's just so lovely up here. It's residential in a way, and definitely removed from the hustle and bustle and crowds of other areas. Of course, it's all relative–it's still crowded up here (everywhere in New York is), but comparing the UES to Midtown or downtown, it feels positively peaceful–especially on weekends.
How would you describe your style when it comes to home decorating?
I think the first word anyone would use to describe my decorating style is girly. I definitely like pink accents. I would have to say eclectic though. I like a lot of different styles, and I love a mix. Nothing too matchy. I like modern furniture mixed with more traditional antique-y, vintage pieces. I love doses of pattern and color (within a controlled palette), and I'm also a big fan of natural elements in the home, like wood and agate. I think you really need to mix different styles in order to create a unique, interesting space.
What is your most favorite thing that you've purchased for your home? What are your go-to resources for home decor purchases?
It's tough to play favorites, because I really do love everything I have! One of my favorite big purchases was my Expedit bookshelf from Ikea. It functions perfectly as a room divider, but it's also just such a fun blank canvas to play with. I love arranging and rearranging books and decorative objects in all the squares. It's like a little vignette in each one, which I enjoy playing around with and changing up. I also love the vintage pieces from my parents that I repurposed and repainted (my vanity, dresser, and coffee table).
My #1 resource is West Elm. You cannot beat them for great style at great prices. Ikea is obviously a great resource, and I've gotten a few good things from Pottery Barn. I would advise people to never forget about PB Teen and PB Kids–they have great sheet sets and frames at a lower price than the regular Pottery Barn. I also love to shop at flea markets, however, when I peruse the flea markets I usually see gorgeous vintage furniture pieces that I want, but have no place for! For home accessories, I really love Anthropologie, and Furbish Studio and Society Social have my favorite throw pillows.
You've lived in your studio since 2010. Has it taken on a lot of transformations over the years?
I haven't made too many big changes since I've been here. I switched out a gray area rug for a jute one, but that might be the only big change! I've rearranged my art quite a bit as well. Other than playing around with accessories and adding in pillows and such, it's pretty much stayed the same. That's another tough thing about living in a studio–I like to switch things up and rearrange furniture to keep things from getting stale (I used to do that in my bedroom growing up a lot), but I can't really do that in this small space. There's one furniture arrangement that works, and it's what I've got. I'm only able to change things up with accessories and small things like that.
You have an impressive amount of art. Were you ever intimidated by collecting art? Do you have any advice for our readers who might be unsure about how to start and curate their own art collections?
Oh no, it's not intimidating at all. It's so much fun. I think it might be intimidating to go to galleries downtown and buy real original pieces, but most of my art I've ordered online and it's just a blast. I never set out to start an art collection, but apparently I have amassed quite a lot of it! I guess I don't like blank walls. I don't know if I'm qualified to give advice, because it just happened organically, but I read a lot of blogs and I probably found 80% of my art/sources for art through blogs or other websites. My best advice would be not to buy a piece just because you think it's cute. I see a ton of pieces that I think are so cute, but I wait for pieces that I really connect with, and that really speak to me in some way. Try to keep in mind: will you like this piece at least a few years down the road (and hopefully longer than that)? It's so individual though, so go with what you love. Don't feel like everything has to be expensive, "real" art. A lot of my collection consists of relatively inexpensive prints.
Tell us about your blog, York Avenue. When did you start it? Has it affected your decorating sensibilities?
I started York Avenue in 2011 for the same reason many people start blogs: I craved a creative outlet where I could write about the things that inspire me. I have so many interests that I'm passionate about, with interior design being at the top of the list, and I wanted a place to express that. I focus on a mix of original content and inspiration. My favorite posts are about the pretty, unique places I go to in New York City, like Laduree and Cynthia Rowley's CuRious Candy shop. I also love posting on interior design, art, books, food, fashion, and more. Having a blog has helped me expand my interests too. For example, I take many of my own photos for the blog, and as a result I've become much more interested in photography and improving my skills in that area (I have a lot to learn!). I think in terms of decorating, it's more like my decorating influenced my blog. I was in the process of decorating my apartment (but mostly done with the big purchases) when I started the blog, and I wanted a place to share my progress. For years I've read a lot of blogs every single day, so it felt natural to create one of my own. Live Creating Yourself was actually the first blog I ever read and to this day it's my oldest favorite!
What are your favorite things about living in NYC? What are your favorite things to do?
I love living in NYC so much, and it's hard to put my finger on why. It just feels right to be here, and when I leave I'm always happy to come back. It's weird, I grew up relatively close by but I never aspired to live here as many do. It just happened, and I fell in love. There's such a vibrancy to the city. If I'm feeling blah, and I just go for a walk, I immediately feel better. My favorite thing to do is just get out and walk around a new neighborhood, exploring and discovering new streets and places. I love to go to the parks (Carl Schurz is my favorite, and of course Central Park), try new restaurants and little coffee shops, or just walk up Madison Avenue and window shop. I love exploring bookstores too. NYC has amazing bookshops you can just get lost in.
What advice would you give to your 23-year-old self?
Focus on what makes you happy, and what you feel enthusiastic about. There are a lot of distractions in life, and I think it's important to pay attention to what makes you feel most YOU.