With the dark and warm-hued wood elements, classic red and green garlands and accessories, and adorably quirky decor (see: the three-foot-tall Nutcracker in the dining room), Jacquelyn Bevilacqua's Omaha home just screams warmth and all-around festivity. Taking cues from the style and age of her house, she really knows how to bring out the best of it by decorating to accentuate its charm. Jacquelyn loves mixing in more long-term investment pieces like her lush faux tree and garlands with elements that are budget-friendly but still showcase her current personal tastes — because as much as we all want to try and remain timeless, we know that our preferences and decor styles are constantly changing and evolving.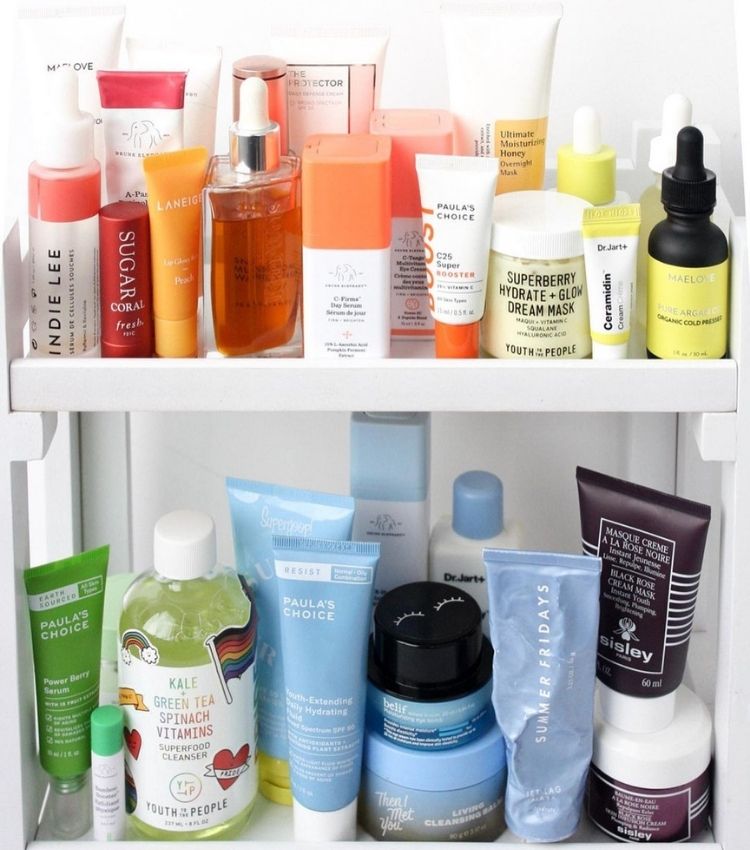 the wrong order can reduce effectiveness
Take a look at what she has to say about how she finds design inspiration for the holidays, what her favorite pieces to decorate her home with are, and which traditions she's looking most forward to this year:
Name: Jacquelyn Bevilacqua, @theredbrickstudio
Location: Omaha, Nebraska
Sq. Ft: 1,500
When do you start decorating for the holidays?
Even with the holiday season seemingly starting earlier and earlier every year, I still like to hold off until the weekend after Thanksgiving. I host Friendsgiving and still love having everything feel like fall until after that. And since Thanksgiving fell later in the month this year, it did seem later than normal, but it makes me appreciate it all the more!
Tell us about your holiday decorating process.
Although I love the end result and the actual decorating, staring at all of those boxes in the basement is daunting. Usually with a cup of coffee (or four) and a Christmas movie on in the background, I'm able to get myself in the mindset. I start by just pulling everything from storage and taking a visual inventory of everything I have to work with. I recruit my husband for setting up the tree and lights while I start with the garland and figuring out how I want to style the mantle. As soon as those things are done, the little areas to style become so much more fun!
How do you budget when it comes to decorating seasonally? (Things can get expensive for such a short time of the year!).
When it comes time to put things away, every year I tell myself I won't buy any more and used to not factor decor into the Christmas budget — but styles and my tastes change, so I've realized I needed to start reserving a bit to keep things fresh. Luckily, the more expensive elements, like the faux tree and garland, have already been accounted for and we can probably keep using those for several more years. But in order to get the most out of my decor budget, I wait until everything I already own has been put up and then I can better see what would be a good addition.
Then I make a list of things that I'd like to replace or maybe add to the collection. When the end of the year comes around and everything gets marked down, I have a better idea of what I need and can usually get a great deal.
Where do you shop for holiday decor?
I find a lot of success at HomeGoods, and of course Target. At Home is where I've been able to pick up most of my faux garland and my wreath above the mantle, and Costco has been an excellent place to get the real fresh garland and the greenery I use to decorate the outside.
Do you have any holiday traditions that are special to you?
My dad is an amazing cook, so for as long as I can remember, he goes all out for Christmas Eve dinner. A particular time I remember is the first year I started dating my now-husband. He brought out course after course: steaks, lobster, scallops, artichokes, plus so many other sides — you'd think he was cooking for a small army. My poor husband made sure to make a good impression and ate everything he possibly could. Since then my dad knows to tone it down a bit, but that still doesn't stop us from enjoying an incredible meal together and sit absolutely stuffed during Christmas Eve service.
Do you have any tips for readers who may live in smaller apartments (and who are on a budget) who might not be able to decorate to their heart's desire?
Before the house, we lived in a tiny very old apartment on a college budget. I found that regardless of the amount of space, decorating with lights is the easiest way to add magic in an impactful way. I also don't feel obligated to decorate every corner of the house; concentrating on just one or two areas to decorate lets me really be intentional about what I buy. The Dollar Store and Goodwill are also great places to pick up decor and gift wrap. Some of my favorite finds — such as my giant nutcracker — came from Goodwill, and I scored it for $5.
What was your childhood home decorated like at the holidays, compared to your own as an adult? Did you take any influence from your childhood when putting your own together?
Did every mom insist on a "pretty tree" and a "kids tree?" While we didn't start off with two, my brother and I had somehow accumulated a ton of wacky ornaments, and my mom always loved a theme, so she started a second "angel tree." I love the idea of having a themed tree in a few places throughout the house. That's something I think I'll work toward in the coming years.
How has decorating for the holidays evolved over the years for you?
When we were first starting out, accumulating was a priority. I didn't really pay attention to how it all worked together or even if I actually liked the pieces, just what I thought I needed to have. However, it became such a chore to store and decorate with things that I didn't even really like that much. Now I feel as though I've had an opportunity to take my time, pare down on the fluff, and be very intentional about what I decorate with and what I want to keep for years to come.
Have you slowly been collecting your holiday decor over the years, or did you purchase it all at once?
It's definitely been a slow collection of items over the years. We've always lived in older homes, so there's luckily been a certain style I've been able to stick to. As a lot of what we used before wore out or my tastes have changed, it's been fun to find new pieces to compliment my style. Last year was a big purge of a lot of old decor items, so this year I did go out and pick up quite a few new small decor pieces. It's been those small touches that have seemed to add so much more impact this year.
Do you have a favorite ornament on your tree?
A favorite ornament would have to be the one we got to commemorate our wedding in 2017. It was surprisingly a challenge to find an ornament that we both liked and that had the year. We scoured Etsy and even specialty shops and nothing was fitting our style. We finally found the quirkiest one from Pier 1 with two hedgehogs on a heart. We loved it so much, but it shattered the moment we went to hang it up. It was unfortunately the last one in stock in the entire city, but I was able to get another one ordered in time. Although it was a hassle to get, we have it now and it's still in one piece (*knocks on wood) and I still love it so much.
I also just picked up one at the end of last year with a scene of our little neighborhood. A local artist, Julia Mason, handcrafts these scenes of landmarks and neighborhoods and it's by far the prettiest ornament we have on the tree!
What's your favorite piece of holiday decor that you own?
I absolutely adore my goofy three-foot-tall nutcracker in my dining room. I mentioned I had found him at a Goodwill several years back, and he's been a part of the decor ever since. In my mind, he's the perfect compliment to my very traditional decor theme and is just quirky enough that every one who comes over mentions him and loves him just as much.
Overall, what's your favorite thing about celebrating in your home?
My favorite thing about celebrating the season in my home is all of the opportunity to entertain friends and family. There's just something so magical about sitting around in a cozy space surrounded by loved ones. From "Friendsmas" to just a simple movie night, I love that we've been able to make a space that feels welcoming and homey.
What does your Christmas morning look like?
Since we don't have kids and there aren't any little ones in our families, we have the luxury of sleeping in a bit. We take it easy, sip on some coffee, and exchange a small present between the two of us. Christmas Eve is spent with my parents while Christmas Day is spent with his family. We're definitely enjoying the simplicity at the moment!
Do you have any holiday traditions you haven't started yet, but are planning to?
We went on a trip to Mexico one year on Christmas Day with all of my in-laws. I know it's very Christmas with the Kranks of us, but there was something so fun about leaving Christmas Day. We got to have the enjoyment of the whole season while spending the actual day surrounded by family on a beach. We've talked about making that a tradition, so hopefully we see that take shape for next year!
Jacquelyn Bevilacqua is The Everygirl…
Hot chocolate or hot cider?
Hot chocolate for sure — especially if we're talking with a little Bailey's and coconut whipped topping.
Favorite Christmas song?
Any of the Christmas classics from Nat King Cole
Favorite Christmas movie?
I'm in the Love Actually camp — there's just so many lovable moments. My new favorite tradition though is getting my girlfriends together, ordering takeout, and watching all of the cheesy Hallmark movies we can.
Favorite Starbucks holiday drink?
The peppermint mocha is my classic go-to.
The best gift you've ever given?
I don't know about the best gift ever "given" but the best one I've ever received was my husband surprised me with a big dining room table from World Market. He knows how much entertaining friends and family means to me and this table can squeeze about 10-12.
The great debate: when do you start listening to Christmas music?
If you're in the Christmas spirit, whenever the mood strikes! Sometimes if there's snow in October or if there's an early holiday party, why not. But for the most part I wait until I start decorating for Christmas.
What's at the top of your Christmas list this year?
On my Christmas list this year is a pendant light for over my sink and for my husband to install it — being an adult is fun isn't it?