It's true when they say that everything is bigger in Texas, at least when it comes to Kendra Scott. Once referred to as "Texas' best kept secret," this jewelry designer has taken the fashion world by storm with her big dreams, big heart, and bold jewelry collection. Ten years ago Kendra launched her collection with just $500, and now considers celebrities like Katherine Heigl and Sofia Vergara clients. And while many celebrities adore her designs, and her collection calls high-end retailers (like Nordstrom and Henri Bendel) home, she still strives to keep her luxurious and quality products attainably priced.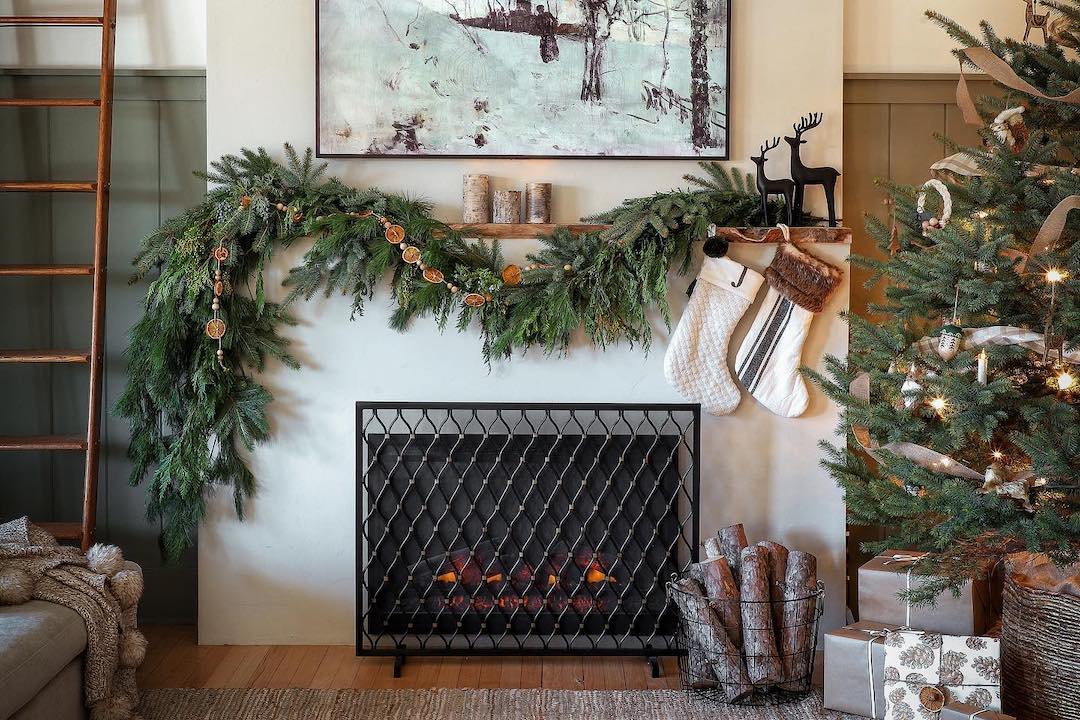 there's still time to deck your halls
From a young age, Kendra always knew she wanted to work in fashion, thanks to the influence of her aunt who worked as a department store buyer. She first ventured into the world of fashion at just 19 years old by opening a hat boutique in Austin, Texas. After an eventual career change and fashion hiatus, she transformed her "daily escape" hobby of creating jewelry into a fashion powerhouse.
Fashion isn't the only passion in Kendra's blood; she also values the art of giving back to the community. From her first business venture to her current company, Kendra has consistently incorporated the importance of philanthropic efforts into her life. Kendra's big heart and dedication to giving back, combined with her bold designs, make her a shining role model for girls everywhere.
Name: Kendra Scott
Age: 38
Current Company/Title: Kendra Scott, CEO
What was your first job out of college and how did you land that position?
Actually, my first business venture began when I was just 19. After experiencing my stepfather's battle with cancer, I opened The Hat Box in Austin, a hat boutique whose proceeds benefitted cancer research.  I've always been an entrepreneur at heart and giving back to others was a value instilled in me at a young age.
Did you have any formal training in jewelry design and creation? How did you come to realize your talent?
Watching and learning from my Aunt Jo as a child, a buyer for a major department store, I always knew I wanted to be in the fashion industry.  My first entry into this industry was with The Hat Box, but when life took my career elsewhere as an advertising representative, creating jewelry became my fun escape.  As my interest for the hobby grew, I started taking classes on jewelry design and teaching myself how to create jewelry by breaking apart vintage pieces and re-creating new jewels from the materials.  When the time was right, I used my passion as a foundation to start a business of my own.
What was the first piece of jewelry you ever made? How have your designs evolved?
If you're familiar with my jewelry line, you won't be surprised to know that the first piece I designed was a turquoise nugget necklace.  I have always loved the rich, gorgeous color and texture of turquoise and the pop of color it adds to any look.  Our current turquoise nugget necklace, the Harlow Necklace, remains one of our most popular styles.
You created your jewelry company with only $500.  What did you first invest in? What did you focus on to start Kendra Scott?
After selling my designs as well as my actual first sample set of jewelry to local Austin boutiques, I invested the profits in buying new materials. Seeing the incredibly positive response to my first collection, I knew I had caught onto something and I was determined to go big.  In order to do that, I focused on differentiating the brand by finding a white space in the jewelry market.  I saw that there weren't many jewelry companies creating beautifully, handcrafted pieces at an attainable price point, so I started designing with that in mind.
How did you go about creating your business plan on a tight budget? How did it change once your company started taking off?
I reinvested the money I was making until I had enough momentum behind me to get a bank loan.  I was a one-woman show for a long time, hand-making every piece and reinvesting every penny to keep building the brand.  My advertising background allowed me to even do my own marketing.  When I had enough money to begin building my team, I looked for people who shared my dream and vision for the brand.  It was very slow growth in the beginning because we had such limited funds but through steadfast determination hiring an amazing team of like-minded individuals, we saw our vision come to life.
Did you ever imagine that celebrities like Katherine Heigl and Sofia Vergara would be wearing your jewelry?
Absolutely not!  I still have to pinch myself every time I see a celebrity wearing my designs.  From the very first time we saw our jewelry worn by a celebrity to even now, it is such a thrill and an honor to see Hollywood a-listers rocking Kendra Scott jewelry.
How do you go about creating a new piece? We'd love to know about your design process—choosing materials, design development, how the team works to do this, etc.
I don't create piece by piece, but rather by a vision of how I want an entire collection to look. You can see a certain theme through every line we release.  We just finished designing our Summer 2013 Collection and it's inspired by my travels last summer to Bali.  I brought back inspiration from the amazing culture, architecture, people and geography of the city to my design team and together we created a collection based on that experience.  When designing for a collection, I always try to envision the woman for whom I'm designing.  The woman I designed my latest collection for was exotic, loves to travel and immerses herself in the culture.
Take us through your "typical" day at the office.
There is no longer a "typical" day at the office.  The only guaranteed things in my own day to day routine are waking up my children, feeding them breakfast and putting them to bed.  I like to get my hands in everything that goes on in my company, so whether it's traveling to seek out our next store location, working with my design team on our upcoming collections, or participating in public speaking engagements across the country, each and every day is a new adventure for me.
Why is it important to keep your jewelry on the more affordable end?
My vision from the start was to create a luxury, quality jewelry brand that embraces amazing, bold stones and unique cuts at a price point that is of great quality, not inexpensive, but attainable.  Whether a woman wants to buy a pair of our classic Danielle Earrings for everyday wear or statement pieces from our seasonal collections for a special occasion, there is something for everyone's personal taste and budget.
If you could see any woman wearing your beautiful designs, who would it be?
I have a hard time answering this question because I simply want every woman to wear my jewelry! I realize that my customer doesn't belong to a demographic, but more of a psychographic. She is fashion-forward, has an incredible, vivacious personality and is not afraid of turning heads when she walks in a room.  These are the kind of women I see wearing my jewelry.  They are the ones who truly bring my collections to life!
Tell us about your three core philosophies of growing your company and why they are important to you.
Family, fashion and philanthropy has been the core of my business from the start.  I started my business as the mother of a three-month old, so cultivating a company culture that lives by a family-first mantra was one of my top priorities.  Fashion is at the heart of our company, and our sole focus is to create jewelry that is both fashion forward and attainable, which means scouring the runway for inspiration, and taking inspiration from art, travel, architecture, people and everything in between.  As a team, we actively engage in philanthropic efforts throughout the year.  We all realize there truly is no greater joy than that of giving back to others in need.  Having philanthropy at the core of our company values adds to the positive, radiant atmosphere at Kendra Scott.
What advice would you give to other working mothers on how to balance their professional and personal life?
Achieving balance with your professional and family life is a constant challenge.  Most importantly, be passionate about your work.  Then, seek out a business with an environment that encourages the balance, allowing you to be a mom first.  If you're looking to start your own business, aim to create a company culture that maintains this balance and is true to your core values as a person.
How does living in Austin influence your design style? Describe your aesthetic.
The unique vibe that defines Austin allows everyone to be his or her own person. This culture is reflected in Austin's fashion scene.  Austin is a mecca for art, and I don't mean in the traditional sense.  Art in Austin is not limited to museums…it is commonplace to see the wall of a building decorated with a hip mural, or young artists selling their treasures on the streets. I look at Austin as a beautiful little oasis in the center of Texas that allows creativity, live music, art and countless other amazing elements to thrive.  The people, culture and geography make the city a playground for creatives like myself!
If you could choose one fashion designer to collaborate with, who would it be?
I was actually lucky enough to collaborate with one of the designers I idolize most – Oscar de la Renta.  He is at the top of the food chain when it comes to fashion and it was an absolute dream come true to see my jewelry grace his designs on the runway. I would love to have the opportunity to work with him again.
What is your career highlight thus far?
While I have experienced so many surreal moments in my career, the opening of our flagship Austin store in the heart of the SOCO district was a true highlight.  Having a Kendra Scott boutique was a dream I had for years, and though I knew Austinites would love and support it, I could not have imagined the immense, immediate success of the store.  The prosperity we experience at the Austin store is the fuel that drives our store openings, like the ones in Beverly Hills, Dallas, Houston Rice Village, Scottsdale and the Houston CityCentre store that will be opening soon.
What is the most important lesson you've learned as an entrepreneur?
Being a successful entrepreneur means constantly growing and learning.  I have received so much incredible advice from others and have learned tremendous lessons from my own experiences.  The most important lesson I've learned in recent years is the benefit of creating an interactive platform for our customer engagement. It is my goal for people not to just wear our jewels but to be involved and recognize our brand as something they want to be a part of.  We do this through providing "WOW" customer service and through continuous interaction on our many social media platforms.
What advice would you give to your 23-year-old self?
First I would say, "Ask questions! Look for mentors! Never give up! Ask for help! Continue to believe in yourself and surround yourself with people who also believe in you."  When I was just ending my career with The Hat Box, I had a lot of questions about what I was going to do next. I lacked a lot of confidence.  I wish I could go back and say, "Just wait because there's something really incredible just around the corner!"  I know now that there are no mistakes in life.  I would also caution that, "You will go through tough times that you won't understand, but those things are the fuel driving your future that's going be very bright and very exciting!"