Jihan Zencirli of Geronimo! Balloons often meanders down L.A. streets bedecked in a fabulous frock, chic topknot, and red lipstick. While her unabashed sense of style is certainly eye-catching, it's usually the balloons she's carrying that garner the most attention. No party store assortment or plain curling ribbon here. Geronimo balloons are a variety all their own. These oversized darlings come in vibrant hues adorned with all sorts of fancy trimmings. It's impossible not to be dazzled.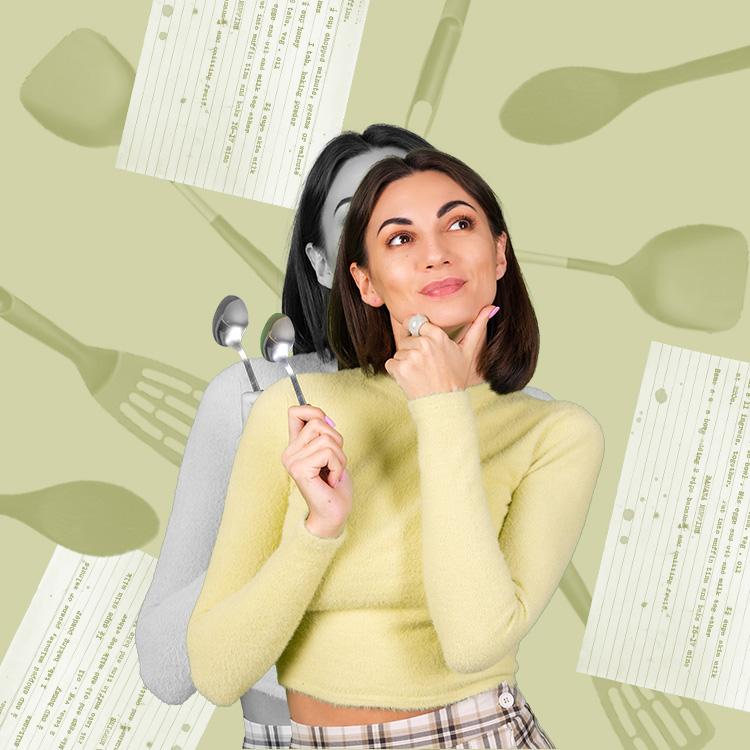 high in protein, good for gut health, and anti-inflammatory? yes, please!
Affectionately known as "The Balloon Girl," Jihan has spent the last two years creating her distinct and thriving business. It all began when she brought a balloon to a dear friend's birthday party as a special present. Her charming creation was the hit of the night. Thrilled by the response, Jihan shifted her inner Martha Stewart into high gear and began bringing balloons everywhere she went. It wasn't long before she resigned from her job and packed her bags for LA to pursue Geronimo full-time.
Despite her company's rapid growth, Jihan remains actively involved in the creation and design of every balloon that leaves her charming studio. Creating special, memorable experiences for her clients is Jihan's top priority. Her balloons are visual masterpieces intended to make lasting impressions on their recipients.
Today, Jihan tell us more about becoming a balloon trooper extraordinaire, starting her own business, and bringing joy to everyone she meets.
Full name: Jihan Zencirli
Current title/company: Designer, Owner of Geronimo! Balloons
Year when Geronimo started: 2011
What was your first job out of college and how did you get that position?
I actually had a handful of temp jobs that always planted me in a desk and looking at a computer screen for hours a day. Often forgotten and with little to occupy myself after organizing supply closets, I would browse the internet taking dozens of Mensa IQ and personality tests until one day, I discovered the world of blogs. These were the early days of blogging.
For me, it was life changing to see a community of (mostly) women who all connected over similar interests. I started my own blog and began to look at my own world and sphere of influence differently. While I didn't have my dream job just yet, I did have interests and hobbies. I had big dreams and the blogging world allowed me to post images of a project in making an upholstered headboard, or an image of my dream vintage car I planned to buy in the future, as well as stories that compelled me from the news. Blogging gave me confidence that I was in desperate need of, and so when I applied for a job that I wanted (reeeeeaaally wanted), it was my blog they discovered in searching my name on the internet. And it won me the position! The hiring manager had read every post by the time we met for a second interview and it was clear that she felt connected, invested and trust in me.
When, how, and why did you start Geronimo Balloons?
Geronimo began when I arrived to a restaurant with a balloon, as a gift on a dear friend's birthday. I had wanted to do something special for her and settled on trying to create the most amazing balloon to present. At the restaurant, early and by myself standing inside the door, I felt the least inconspicuous as everyone had their necks craned to investigate my flustered face and my overly generous balloon. It wasn't greeted with immediate adoration, and it took a gentleman clapping his hands and announcing that it was the largest balloon he'd ever seen to break the ice.  For the rest of the night people would walk past us and inquire of the balloon and wish my friend a happy birthday. I could tell that she felt really special, and that was my mission! More confident days later, I arrived to another friend's party, balloon in tow, and everyone—from the people I passed on the street to the staff in the restaurant to people sitting next to our group—had something to say about the orb and decoration hanging below. I would watch peoples' faces light up, and strangers becoming friendly and wanting to interact with us—first to find out about the balloon, but then to wish us well in our celebration. It made for such a joyful experience!
I spent the next few months testing out materials to make decoration from, researching what grade of helium I needed to seek and turned my basement and kitchen table into a balloon lab with my experiments floating around. It wasn't until a woman saw me walking down the street with a balloon, and having recognized the balloon from seeing one weeks prior, she pulled over in her car and handed me cash in request that I arrive to her home the next day with balloons to surprise her husband. It was at that moment I realized I was creating something that people loved but were also willing to purchase. Until then, I was resistant to consider it a business because I felt it was too simple a concept. I had a myriad of ideas bigger and better that I wanted to focus on, but it was clear balloons were going to be my focus, by force of demand I was receiving from people.
How did you market your company when you were first starting out?
I brought balloons everywhere! And for most people, it was the first time seeing a balloon as large as mine, but certainly the decorative element was completely unique and captivating. Considering balloons as a sophisticated and beautiful visual object and not just a souvenir from the county fair was an obstacle that people quickly got over.
When I moved to Los Angeles, a fabulous photographer,  Natalie Moser, generously offered to take images of the balloons at my first studio. Those photos were sent to Joy of OhJoy! for her birthday, and from there the world of Geronimo exploded.
I immediately needed to hire help, found myself being contacted by people from CHANEL (I mean, that only happens in the movies, right?) and had fans trying to find me at my studio to take photos. It was surreal and wonderful and I feel very grateful for how fast it took off. The reality of the work involved kept me humble and helped me stay focused so that I wouldn't just be a ten second trend. I often slept nights on the couch at my studio, dined on the famous Echo Park Taco Zone truck (the only place open at 2 AM), and had to buy new clothes because it was more efficient than doing laundry. This is not a sustainable way to live, but it was the unglamorous reality of starting my business and being thrilled for the overnight success but terrified for the day it might end.
What skills have helped you cultivate successful business relationships and establish a clientele?
I'm nosy, and I ask questions! I'm sure I've exasperated people my entire life with this trait, but it comes from a very pure and genuine desire to connect with people.  I enjoy learning about the details of every celebration. I'm tickled when a bride will send me a photo of her wedding gown, for no other purpose than to share with someone (me) who is excited for them.
My approach and the decisions I've made for my business are very specific to such a unique product. I'm still involved in the creation and design for every single balloon that leaves the studio. I personally answer every email and work very hard to understand the environment that the balloons will be in so I can design the best product, as well as connect with my customers to convey how appreciative I am that they support my business. I do feel so honored to be involved in bridal showers and and bar mitzvahs, first birthdays and anniversaries. And because I take such pride in that, I want to be sure that every customer is pleased. For how rapidly my business has grown, this has been a more difficult objective to maintain. My brain is frequently tested in the capacity of memory it can process in keeping things organized. I take copious notes during every conversation so I don't overlook any detail. It's these details that are so important, and endear you to clients, and allow me to feel satisfied looking at what I've built.
What prompted you to move your business from Seattle to Los Angeles? Have you always been a West Coast girl?
Besides a 15 minute stint in New York City, I have always been on the West Coast. Before I moved to LA, I made a list of places I was considering relocating. Minneapolis, Savannah, Louisville and a few other seemingly random cities were all on the list, and one point on strips of paper in a hat. I knew I wanted to have an adventure that would be different from my Seattle life. But the magic of Los Angeles overtook me on a trip to visit friends, and by the time I flew home to Seattle I knew I would be coming back. A week later, I resigned from my job as creative director for a children's character education company where I designed yoyo's and other fun novelties all with a message inscribed on them to help kids in life, "Never Give Up. Encourage Others. Do your Best." Taking this advice, I packed all my things into a 17-foot Uhaul, hitched my car to the rear and drove to Los Angeles to begin a new life.
Describe your typical work schedule. What's does a day look like in the life of Jihan Zencirli?
My business is my life! But there is balance, and I'm the first person to call in "sick" when I need a break and go to a movie at 10 AM on a weekday. I absolutely love working hard and seeing a project done well, but I also find it imperative to take breaks and be spontaneous when something, like a new bakery opening, is more important than sitting at my desk. I take my assistants on lots of little field trips.
I do have a routine most days: a cup of mint tea and listening to NPR around 7 AM. My assistants arrive at 9 AM and until then I check email and prep orders, put on lipstick, print shipping labels, return my mother's phone call, take inventory of supplies and shop if necessary, and walk my three legged dog, Alvie. My studio is in the arts district of downtown Los Angeles, and there is so much happy commotion on our street that it feels very vibrant and alive. The studio overlooks this and it makes for such a joyful environment to work in. My staff has become family to me, and so for the first 30 minutes of them arriving we talk about our lives, what's going on in the world of viral videos and reviews of the restaurants we ate at the night before. Music is always playing — and loudly. There's a Talking Heads song that is played almost daily with the expectation of dancing. Tacos Glorias is our favorite Mexican food cart to eat lunch out, a few blocks away and we often all pile into my car for what is the best quesadilla and horchata in all of Los Angeles. Most days I prepare lunch in the small kitchenette in the studio, for anyone and everyone who is at the studio that day.
There are plenty of visitors to the studio.  Neighboring studios and businesses have become close friends and collaborators and we often have projects we'll work on in my space. Clients stop by to pick up balloons and chat.
My day ends after evening events are completed and I will unwind with a friend over dinner.
Your work has been featured on a number of blogs and websites,including Oh Joy!, Designlovefest, and Style Me Pretty. You've also collaborated with companies like BHLDN. What did it take to gain the attention of these notable sites and companies?
Being in Los Angeles has been the most important factor. I am able to meet and network with bloggers, creative minds and all the influential tastemakers very easily- just by physical proximity. If a blogger wants to tour my studio and take images, I'm likely ten minutes away. There's no way my business would have worked so well if started anywhere else, especially considering the robust economy of entertaining and events in Los Angeles is unrivaled.  If I could consolidate my own method of finding myself in press, being featured on popular blogs and attention from large companies, I would put into three steps:
1. Be visible. Websites are great and invaluable but not enough. Get engaged in your industry and be curious about what other people are doing. Send emails and introduce yourself. Visit the  studios of people you admire and learn from them. If you're invited to a gallery opening, go. Support the industry around you. Make at least two new friends at every event. Collaborate with people who are doing very different things and see what you can come up with together.
2. Be nice. Be genuine. Be generous. You should be donating your time and talent or products to help other people out. It always comes back to you at some point,  but even if it didn't, it just feels better to support and give as much as you can.
3. Hone and perfect your product but be willing to change it all when necessary. Listen to your customers. Ask questions. Don't take it personal when no one likes your idea for a clear vinyl floor cushion with confetti inside. Believe your friends when they tell you it just looks literally like a heap of trash.
What obstacles have you faced with running your own business and how were you able to overcome them?
My only obstacle has been myself, which luckily is the one thing I actually have control over. Being fair to my business and balancing my personal needs is crucial. I will have a month of little inspiration and I will realize that I've been neglecting my own creativity and personal growth. Overcoming comes through action. I am sent flying into innovation, dreaming big, creating new things and acting on my inspiration to move my business along, not just maintain. Keeping perspective is also so important. I want to look back at these years and not regret missing great experiences because I was so driven to see my company succeed.
I have been a world traveler my entire life. It's something I value and need for my soul, for my creativity and inspiration, but is extremely difficult when you're running a business. I found tickets to India that were nearly impossible to pass up, and to say that India is my life long, number one dream adventure is hardly expressing the magnitude of my desire to travel there. When I booked my 5-week trip to travel the country, I had to ask myself if I would be willing to lose my business for this experience. For me and my life, and the kind of person I want to be, I knew that it was worth the risk.
Do you have any insight or tips for budding entrepreneurs looking to find their creative niche?
Find something you love to do but can still remain objective about. What you devote yourself to should be a passion, but maybe not the one thing that you love most. Keep that sacred. Experiment and be willing to look silly trying new ideas. The wrong idea is the right idea to lead you to the best idea.
Rumor has it that you're one of Martha Stewart's biggest fans. We heard you recently had the opportunity to meet Martha and that you're going to be featured as a "Tastemaker" in the upcoming December issue of Martha Stewart Living magazine. Congratulations! Can you tell us more about that experience. Why is Martha Stewart someone you admire?
(Note: I did not meet Martha Stewart for the magazine article, although I have met her. Her people came. You think Martha has time for me? :))
Martha Stewart has always been and will always be my favorite "Aunt" I seek to impress and measure myself against. I respect her and admire her, but I also fear her. For that, she's been so inspirational for me to work to emulate. She has impervious taste and the highest standards in a fluctuating world, and I revere her for that. Plus, I feel the woman single-handedly brought domesticity- in all its forms back to popular culture. Home design and decor, art, culture, food for the everygirl, and this funny idea of "doing it yourself" will be just the tip of her legacy.
I was twelve and hosting my own Martha Stewart "Good Things" themed party much to my family and friend's consternation.
When I was contacted by Martha Stewart Living to be featured in their magazine, I was working in Texas and driving in my rented convertible. I had to pull over and scream. I called my mother and we cried together. (My mother is a good sport, though she isn't quite on my same Martha bandwagon, as I find rarely few are.)
During my interview, I was explaining to the editor that I have found myself in a precarious place. I'm so elated to be featured in their magazine and viewed as a "Tastemaker," but having "Martha Stewart Living" as a goal now checked off,  I am mourning the dream that brought me joy just contemplating. So what's next? Maybe it's becoming Martha Stewart?
You're currently featured as one of three "Standout Girls" for Proctor & Gamble's Tampax Radiant advertising campaign. How did this opportunity come about? How has the exposure impacted your business?
Tampax was looking to host a campaign featuring creative girls that stand out doing something unique, and I was lucky to be chosen! The phrase, "there are a million people you will see everyday, but there's one you won't forget" is my  introduction in my video advertisement, and has been a great thing for me to consider. It's true for each of us. We can chose what kind of person we'd like to be. I'd like to be one remembered for doing something a little different like balloons, but also being a someone who brings joy to others. I've received so many wonderful emails from girls of all ages, who have seen the ad and are excited to stand out in their own wonderful way. It doesn't matter if the ad brings me a single new client, if I can help spread something inspiring and I'm grateful to Tampax for including me.
How have you grown your business since you first launched? In what ways, if any, would you still like to see it evolve?
We've outgrown two studio spaces and are in our third studio, which is amazing for a company so young. I have interest in running the business in a few different cities, even countries as a short term experiment. Los Angeles will always be the home of Geronimo.
Not everyone knows that we actually create much more than balloons at the studio!
We're always innovating familiar things with a Geronimo twist. I've been perfecting the Geronimo kite for sometime, as well as many other home and decorating items. I've co-designed jewelry and furniture with another Seattle turned LA designer, Andy Whitcomb of  Whitcomb & Company. I'd love my own gelato flavor by the end of next year, but balloons are what we do best, and we will always focus on them. Though, in the world of design and creating, our evolution must include more things, so we will slowly introduce them when the time is right.
What is the most important thing you have learned since starting your business?
Don't compare yourself to anyone or anything else. It's called growing a business for a reason, and that's what you must focus on. Everyone has a better business and story and more money and better hair. But who cares? Do the best you can and stay true to yourself.
Lastly, and this is one I'm continually learning: regarding the people who copy what you've invested the last two years of your life building. Don't be upset. Don't waste a moment worrying. Be flattered and wish them success.
Best moment of your career so far?
Sponsoring a 5th grade graduation with balloons was pure joy. Watching the kids walk across the stage and having their picture taken with dozens of balloons was a moment I'll keep in my heart for a long time. Their excitement was validation for me to continue my work.
What advice would you give your 23-year-old self?
"Jihan- Slow down, focus on something and be good at it. Also, it's okay you're 23 and not 30, people still take you serious so long as you do. Stop over-plucking your eyebrows and be a good friend to yourself."