Jill Dailey McIntosh has always been fascinated with movement. With a degree in Kinesiology and comprehensive and extensive movement-based experience, she transformed her love of fitness and movement into a workout which has changed the lives of dedicated fans worldwide. Jill is the founder, lead teacher, and devotee of The Dailey Method—a unique barre based class featuring strong elements of Pilates, ballet, and yoga. Just five minutes into the hour-long class and we guarantee you will already feel your muscles shake and burn. Instructors focus on small, repetitive movements and proper alignment (frequently adjusting clients during class) to work the lowest level of the muscle to sculpt in the most efficient and effective way possible. This full body workout, accompanied by energizing music, personal alignment instruction, and stretching, has devotees working tirelessly to see their own bodies transform into the long, lean dancer's bodies of their dreams.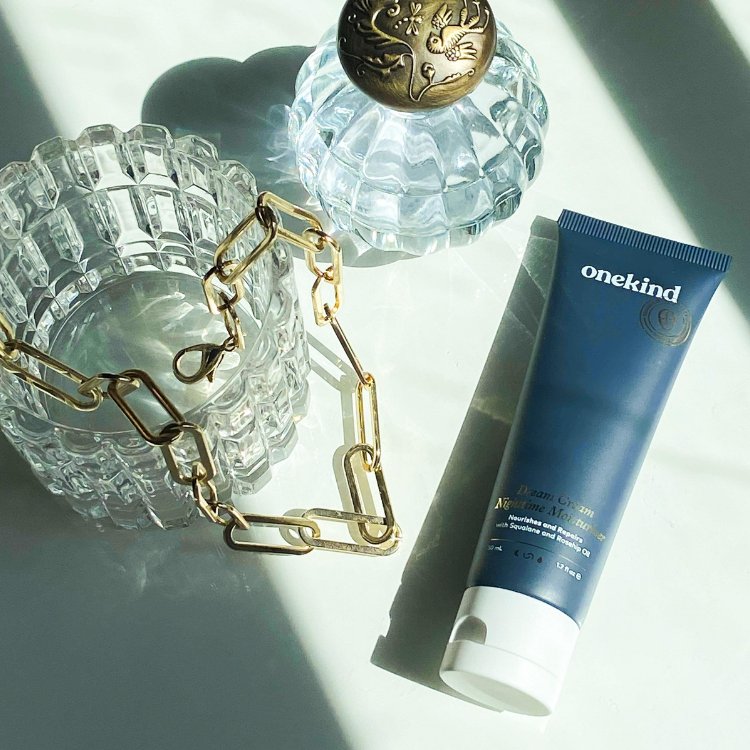 you just pay shipping—use code EVERYGIRL to get yours today!
After first being introduced to the Lotte Berk Method in New York over 10 years ago, Jill immediately fell in love with the method and began incorporating these moves into her personal training. After noticing improvements in both her clients' bodies and her own, she decided to introduce the barre-based workout to California. Drawing on her past movement-based specialties, Jill created The Dailey Method, combining the barre-method with her kinesiology education and professional training experience while adding her own West Coast flair.
Since opening her first studio 13 years ago in San Francisco, The Dailey Method has grown beyond the Bay Area and has expanded into almost 50 studios in eight different states across the country and four international locations. Today, Jill shares how she transformed her love of movement and fitness into an international exercise phenomenon and how she balances aligning her devotees bodies with her life as business owner and teacher.
Full Name: Jill Dailey McIntosh
Age/How old are you?: Don't you mean how young am I? I'm 45—don't feel it, but it's true.
Current Title/Company: Founder & Creator of The Dailey Method
Educational Background: University of Boulder Colorado/BS Kinesiology
Year you started your business: 2000
What was your first job out of college, and how did you land it?
Waitressing at a sushi bar at Yoshi's in Berkeley, CA. I worked in Japanese restaurants all through college so it was an easy job to land when I arrived in The Bay Area. And I love sushi! Yoshi's makes a great spider roll, and it's always my go to whenever I eat there.
What were you doing professionally when you began developing The Dailey Method?
I owned a personal training studio with a partner teaching Pilates, rehabilitation work, and individual fitness training. We had a great business catering to the Pacific Heights community in San Francisco. It was always fun waking up knowing my day would be full of hearing interesting life stories from my clients.
Can you tell us about the process you went through while opening your first studio in San Francisco? What was the greatest obstacle you encountered during this time?
I was introduced to the Lotte Berk Method in New York. I loved it and just knew that the West Coast needed something similar. I began incorporating this format into my own training and kinesiology background. Impressed by the dramatic effects I saw in myself and my clients, I made it a goal to open a studio to teach this newly revised format.
The greatest obstacle was definitely fear, I'm not sure if it was Eleanor Roosevelt or Lululemon that first coined "do something every day that scares you," but I totally agree. (I really do know who first coined it, but Lululemon gets credit for it becoming mainstream!) When we do something we fear there's a sense of accomplishment that helps us become braver, more confident, and stronger whether it's inside or out.
How did you first get the word out after launching your first TDM studio?
It was all organic. Word of mouth. I had a personal training clientele—which was relatively small compared to what you need for this type of business. They took the new class (loved it) and told their friends, who told their friends and so on. We didn't advertise except for a few mailings.
What surprised you the most about starting your own business?
How receptive people were to The Dailey Method right from the get go. The support from the community was overwhelming and continues to grow stronger year after year. It has been amazing to experience and fun when I look back on our early days.
How did you come up with your initial business plan?
By the seat of my pants! In all seriousness, I actually put it together with my husband Doug McIntosh based on our deep knowledge of the industry and a typical fitness class based business. There were a lot of unknowns, but we started small with a 1,000 foot space in The Marina District in San Francisco and I taught 15-20 classes per week. That kept our costs down while we were building and learning the business.
Who did you rely on for advice during this time?
My husband Doug, my father, and my best friend Mindy.
Out of all of the exercise methods you've tried in the past, why did you feel the need to create your own program?
I was running and doing a lot of Pilates—I was in good shape but knew something was missing. I knew from taking Lotte Berk that I could take that format and create something that was amazing and incredibly effective for everyone. Through a lot of refinement and evolvement The Dailey Method has landed on a great blend that delivers a bit of the best of everything. We took our offerings a step further this year and just unveiled Dailey Interval, a 45-minute more simplified yet faster paced Dailey Method class that combines periods of high and low intensity movement for optimal cardiovascular results. It's been a lot of fun and our students have really enjoyed the new addition.
What does TDM offer that these methods do not?
Some clients would say that beyond the workout, it's the energizing music, supportive teachers, and the community atmosphere that sets The Dailey Method apart. Unlike a traditional large fitness class, clients receive individual education and attention. The practice helps ground and center clients to transform their minds and bodies. That is all considered part of the hands-on holistic approach that makes the Dailey difference.
Personally, I'm really proud of the quality of our teacher training. I also love that alignment and balance of the entire body is at the core of our classes.
How did your history of training in different exercise methods such as Pilates, Lotte Berk, and being a personal trainer, along with your degree in Kinesiology, help mold what The Dailey Method is today?
I took a piece of each and added my own style to form The Dailey Method. Founded on kinesiology and core alignment principles, The Dailey Method is a full body workout that combines ballet barre work, core conditioning, yoga, and orthopedic exercises designed to strengthen, tone, and lengthen the entire body to produce quick physical results and balance in the body.
The same curiosity that led me to major in kinesiology to Pilates and eventually to The Dailey Method is still alive and well and stronger than ever. I'm excited about learning and evolving. Over the years, I've perfected and modified the class, based on experience and current knowledge, resulting in an evolution of the class that has become more precise and targeted
How does your method transform your client's bodies differently than other forms of exercise? In addition to transforming bodies, The Dailey Method is also known to transform your client's lifestyles—can you tell us more about the lifestyle changes you witness within your studios?
It's really all about balance of the body. We teach our students how to align their bodies so that it can transfer out of the classroom into their lives. We also inspire strength and confidence that both create transformation.
Your company has expanded into 48 different studios in 8 different U.S. states and 4 international locations. What have you learned while opening each subsequent studio along the way—does starting a new studio get easier each time, or do you find new challenges or a new way of doing things with each location?
We have learned that consistency and the continued evolvement of our classes is what sets us a part. Many things do get easier, but expectations get bigger and it's fun to challenge ourselves to meet them.
Tell us about recording your first exercise video No Excuses. Why were you interested in pursuing this opportunity?
This project was a huge leap for me, but one I'm incredibly grateful I took. I made this for my clients who wanted their Dailey Method class while they were traveling or on the days that the kids were sick or the car wouldn't start. Actually it was really my Mom begging! Of course, the value of being in an actual class—the energy, camaraderie, and hands-on personal corrections by instructors is unbeatable, but sometimes that isn't an option. This was the next best thing.
In your opinion, what are the top three things someone should consider before starting their own business?
Passion for the business, a strong work ethic, and most importantly a sense of humor.
What advice can you give to other women (in any industry) who are looking to start their own company?
Trust your instincts and master your fears.
When did you first feel like The Dailey Method had "made it" and was a success?
Two months after opening my first studio when 16 people showed up for my 6:30 A.M. class.
What advice would you give to your 23-year-old self?
Use sunscreen.