Working in an office with all women is quite possibly the best thing to ever happen to me. There are always TV recommendations to binge-watch (thank you to Kelly for always staying home and watching TV — a real martyr for the people), a beauty product to buy (usually à la moi — I also personally believe I provide a lot of insight into the youth, as I'm the youngest person here!), a great new song or playlist from Abigail, a new wellness trend Josie won't stop talking about, an article Maddie says we all have to read (I swear Maddie, I always read them), a hilarious comment from Allyson, the most amazing quotes from Ojus's kids, Lauren's recipes that we all can't stop making, pictures of Jessie's adorable (emphasis here) son, Teddy — I could go on for hours.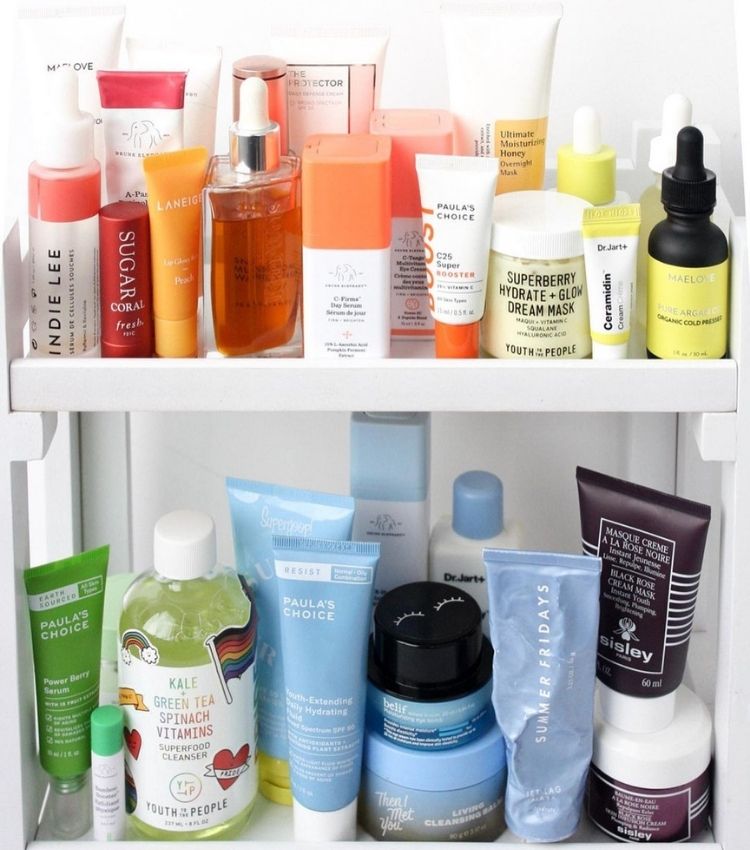 the wrong order can reduce effectiveness
We're constantly chatting, talking about what's going on in our lives, what we're excited about, and everything we can't live without (which I like to think "each other" is on this list).
We thought we'd let you in on the fun for once, so we're sharing everything we're loving this month. From fitness classes to the best white t-shirt (we're serious) to summertime candles, we're giving away some of our best kept office secrets. Scroll on, baby!
HUM
Since jumping off the hormone express that was my daily birth control pill, I've been battling a slew of fun problems as my body adjusts. One of the worst of these being full-blown adult acne. At 29. Yay.
HUM came to the rescue and within a matter of weeks I noticed a change. I started with a 14 day pack of Flawless & Fearless which helps reduce breakouts and clear up your skin and now I'm addicted to the Glow Sweet Glow (they are delicious and taste like candy). These little tangerine gummies are packed with hyaluronic acid to help keep skin moisturized and stimulate collagen production, so not only am I combatting problematic skin, I'm also preventing future problems.
Get 20% off your first HUM purchase by using EVERYGIRL at checkout!
Uncommon Goods
As friends and family members can attest, I've developed a great-yet-unsettling habit of buying a new plant (or fresh flowers) nearly every time I leave my apartment. Like, my best friend recently asked me, "Is your apartment livable or full forest now?" It's definitely not a forest in here yet, but it's probably better for EVERYONE if I cool it for a bit. Enter my latest obsession: these too-cute-for-words terrarium candles. They're plants and flowers without being, you know, plants and flowers. Sign me up.
Amazon
I'm a fan of anything that comes in sheet form. Sheet masks? I would die for them. A fresh sheet of paper? I'll write my to-do list so hard. Actual sheets? Roll me up, bb. ANYWAYS, allow me to reach my point, which is: I have started a distressing-for-my-wallet trend of doing a sheet mask every single night because I'm bougie as all heck and also I can wear it while doing my freelance work at night, as I slide Cheez-Its in my mouth, which is multi-tasking at peak form. I recently discovered that my latest fave is available on Amazon as a pack of five for $8 which is the most seductive thing I have ever heard in my life. I also like to throw my money at these, which are honest-to-god magic and the only sheet mask I've ever used that visibly made a difference in a single 30-min setting.
Target
I've been on the hunt for the perfect plain white tee for what feels like FOREVER — I've had a few that I've liked, but never one that I've loved. FINALLY, I found the t-shirt of my dreams right in front of my nose — from Universal Thread at Target (for only $8!). My all-summer-long weekend outfit is going to be this plain white tee, my trusty boyfriend jeans, and strappy brown sandals. I love a casual weekend look!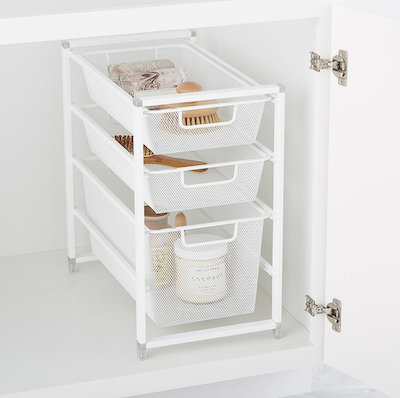 The Container Store
I'm moving into a new apartment next month, and as the self-titled try-hard I am (or is hardo the new, cool lingo?), I have been obsessing over organization tools (specifically of the pantry and bathroom variety). I mean, sure, Marie Kondo was a cultural phenomenon for a minute and took over all of our closets and Instagram feeds (god bless), but I'm on a new level of organization obsession. Like, The Home Edit is my obsession right now (and if you haven't checked out that guide to organizing and realizing your house goals, you need to — it comes with refrigerator labels, which is basically all I wanted for Christmas this year).
I just ordered some must-haves like this "Crazy Susan" Turntable for the pantry (even the name sounds fun!!), and this gorgeous Bathroom Cabinet Drawer Solution for all the things I want to keep hidden from the world underneath my sink (like the embarrassingly large tub of Epsom Salt I have saved for me-time, or my very necessary Poopourri. Actually — the bottles are so chic, no shame on that one).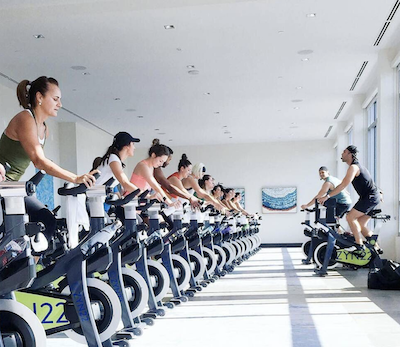 When I go through a phase of having literally no motivation to workout, the easiest way to get out of it is to try out new classes. I love seeing what's out there, but they're SO expensive if you're just purchasing a single class, and I don't want to commit to a pack unless I know I like it. I recently bought Classpass, and it's one of the best things I've ever done and has made me actually excited to work out. (I know I'm late to this, but I still want to shout it from the rooftops!)
I've been trying new classes every week and trying new studios around me that I normally wouldn't — and I even can use the credits to go to my go-to yoga studio that I usually buy packages for, so I love that it's all condensed in one place. My favorite so far has been Pure Barre — I swear, it works muscles you didn't even know you had!
Sephora
I know it's surprising, but I went through a pretty intense ~emo~ phase in high school. (it's not actually surprising, is it?) In my four years, I went from blonde to brown to black to red to bright red (Rihanna style, obviously), and then back to brown to blonde to platinum to blonde again to rose gold to finally realizing blonde is my color. I told you this whole story for a purpose (and not just to embarrass myself): my hair is damaged AF. Aside from my color treatments, heat styling, spending lots of time in chlorine and in the sun, and sleeping in a ponytail (my weakness) have absolutely ruined my hair.
After a long talk with my stylist, I decided to try the Olaplex No. 6 leave-in treatment, and I don't think my hair has ever looked so good. I've gotten more compliments on my hair than I ever have since I started using this product, and I've noticed a difference in the overall texture of my hair, even when I'm not using it. (However, I literally don't want to go a day in my life without this again!)
This post was in partnership with HUM Nutrition, but all of the opinions within are those of The Everygirl editorial board.