Buying new beauty products online is essentially shopping in the dark. Without the ability to use your sense of touch and smell when it comes to trying a new perfume or lipstick, it's impossible to know what you're purchasing. Harvard MBA grads and friends Katia Beauchamp and Hayley Barna realized this gap in the e-commerce market and created Birchbox. For $10 a month, subscribers receive handpicked lifestyle and beauty samples from high-end brands, conveniently dropped at their doorstop in a bow-wrapped box. Sample size products allow for a beauty test drive, eliminating the fear of committing to a new, full-priced item. When you fall in love with a sample, you can easily buy the full sized version from Birchbox. Now based in New York City, the owners remember humbler beginnings.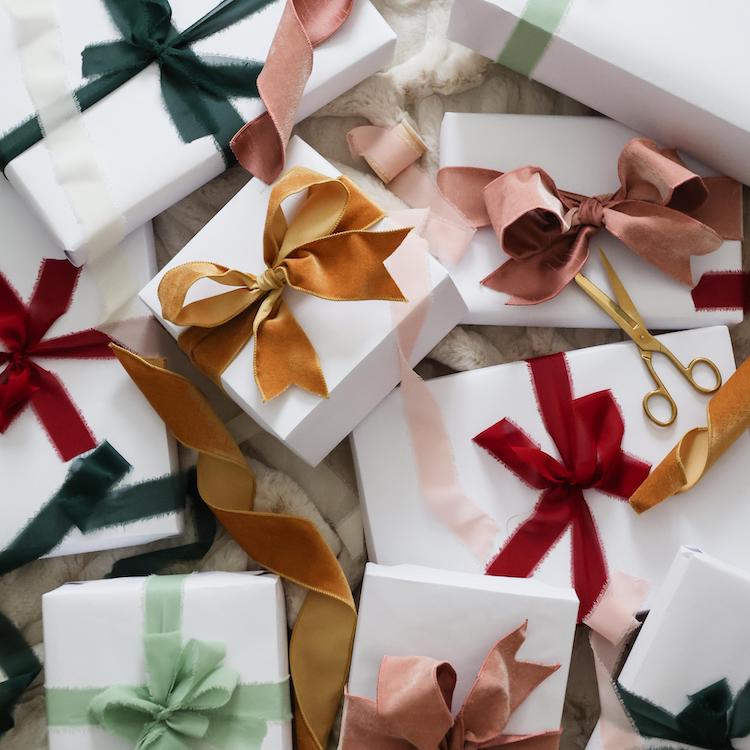 the perfect gifts for everyone—and we mean everyone—on your list
Katia and Hayley launched Birchbox in 2010 from their campus apartment. Their dream of giving their subscribers "a best friend beauty editor" turned into a reality. The site is filled with beauty advice and how-to tutorials that can turn even the most beauty challenged into a pro. The newly launched Birchbox Man has also been doing wonders for husbands and boyfriends around the country.
Who knew swapping beauty products as grad students could trigger such brilliance? For Hayley and Katia, there is no greater accomplishment than watching their successful company grow… 100,000 subscribers and counting! These young entrepreneurs are conquering the beauty world one sample at a time.
Full name: Katia Beauchamp
Age: 29
Current title/company: Co-founder, Birchbox
Educational background: Harvard Business School for MBA, Vassar College for undergrad
Full name: Hayley Barna
Age: 29
Current title/company: Co-founder, Birchbox
Educational background: Harvard Business school for MBA, Harvard University for undergrad
Year you started Birchbox: 2010
What kinds of internships did you have while studying at Harvard? What did you learn from them?
Katia: After our first year of business school I interned at Universal in Digital Distribution (LA). Fascinating business and definitely an opportunity to flex some brain muscles and try to problem solve. I am still drawn to learning about the evolution of content and the impact of digital on how the film, TV and media industries evolve.
Hayley: My freshman year I interned at a hedge fund. After that experience I quickly crossed a finance career off my list and was more drawn to academia. I worked with various professors at Harvard and MIT, assisting in their research and writing papers. I loved it!
What was your first job out of college and how did you land that position?
Katia: I worked in Private Banking out of college and landed the job after several on-campus and then in-office interviews. I remember that there were almost 20 interviews!
Hayley:  My first job out of college was as an Associate Consultant at Bain and Company. I landed that position with a lot of luck. Consulting firms interview with case questions (How many dentists are there in America?), and I love that sort of thing.
How did you come up with the idea for Birchbox? What exactly is a Birchbox?
Katia: We came up with the idea for Birchbox when Hayley and I were in business school together. Hayley and I were intrigued by all of the incredible start-ups that recently started, like Gilt Group and Rent the Runway. We recognized that there were no new concepts when it came to beauty e-commerce and that beauty had specific needs/pain points when it comes to shopping online—touch, try, smell and experiencing products are essential to discovery. Hayley also had a best friend who was a beauty editor, Mollie, who gave her the newest and best products for her. We realized that all women would love to have a best friend who could cut through the clutter and deliver the best products for them.
Hayley: Birchbox is a discovery retail platform that helps women and men discover the best in beauty, grooming and lifestyle products. Each month, members receive deliveries of handpicked, deluxe samples that are tailored to their profile. Online, in the Birchbox Shop, members can purchase full-size versions of their favorite samples, as well as other editor-approved products. There is also tons of editorial content designed to educate and inspire: how-to videos, expert interviews, and beauty/grooming news roundups.
What were you doing prior to starting your very own company?
Katia: I was in business school with Hayley. Our last semester was consumed by trying to start Birchbox, but before that I was a student trying to decide what was next for me and where I would start my career.
Hayley: We started Birchbox while we were at Harvard Business School. So immediately prior to starting the business I was a student trying to make the most of my last few months of school.
Please share with us how you formed Birchbox from the ground up. What was your first step to make it a reality?
Katia: Our first step was to secure brand partners—we knew we needed top brands to work with us in order to excite customers. We reached out to our favorite brands and explained our business proposition, requesting a small amount of samples to begin our testing phase.
Hayley: We then needed to test the model. After we made the boxes, we emailed all of our friends and classmates asking them to email their friends about Birchbox. We wanted a few degrees of separation to make sure that no one was biased.
At what point did you begin to expand your team?
Katia + Hayley:  Our very first hires were our closest friends. We were lucky to know the perfect people for the roles and they were crazy enough to trust us that our new idea would pan out. After that, our first hires were strangers that came to us and wrote their own job descriptions. They are young and driven and they still have a big impact on our business!
Birchbox is all about sampling the latest beauty products. How has your own style played a role in your business?
Katia: I love beauty as a category and was always someone interested in the latest launches and innovations. Since the beginning of Birchbox I have been known as the experimental one, willing to try any of the products.
Hayley:  I was a beauty Luddite prior to Birchbox. My cluelessness helped shape how much content we provide our customers. I often provide the 'what is this' and 'where do you use this' questions that push our Editorial team to remember not all our customers are experts!
What are your responsibilities as founders of an extremely successful company?
Katia: Everything! We set the strategy and vision for the business as well as coordinate the team to hit our goals. Hayley and I do split things up so we can work twice as fast. I manage the teams that are external facing, like business development, beauty brand relationships and PR.
Hayley: I work with the internal teams like marketing, tech, and operations. The fun part about our business is that it's always evolving. Every day presents a new challenge and a new opportunity.
You're hiring! What do you look for in potential new employees?
Katia: Ambition, a bias to action, and high standards for themselves and for the work that they do. It is also important that they are passionate about the business model and driven to help Birchbox maintain our strong footing.
Hayley: A love for our business model, positivity and a drive to get things done.
What advice do you have for other girls who dream of entrepreneurship?
Katia: Trust yourself—you can do more than you ever imagined. There is no secret to doing this; you start with a vision, and then it is about problem solving, getting things done, and remaining tenacious even when the uphill pursuit becomes steeper.
Hayley: Go for it! It's the best feeling ever. Just make sure you love the product or the concept because it can become all-consuming.
Tell us about your perfect Birchbox. What's in it?
Katia: I am a big fan of the at-home spa, so a fabulous face mask, decedent scrubs and creams, plus a great new nail polish shade for a mani/pedi.
Hayley: My perfect Birchbox would have everything I need for a tropical vacation. SPF, a great hair conditioner, fabulous bronzer and a citrusy scent.
What were the biggest challenges of starting your own company and program? Greatest rewards?
Katia: Hiring and building a great team is the most challenging aspect and the most rewarding. Looking up every day and seeing the incredible team at Birchbox inspires me to work harder and do justice to the idea and the team.
Hayley: The greatest reward has been building a team of talented people and providing them a challenging and exciting environment to put their skills to work.
You recently released a Birchbox line for men. Are there any other future plans for expansion?
Katia + Hayley: We are always keeping expansion and new potential verticals in mind. At this time, Birchbox Man is the only new vertical that we're focused on. We are fully dedicated to continuing to deliver the best for our Birchbox and Birchbox Man customers.
What does your average workday look like? As founders and owners, do you try to keep a traditional 9 to 5 work schedule from Monday through Friday, or do you typically work nights and weekends?
Katia: It is definitely not a 9 to 5 day. It starts early and ends late, but the days are so exciting and action packed. The weekends are times when we want everyone to recharge; of course, if we need to get all hands on deck, we are there together, making magic happen.
Hayley: The work never ends! But that's because we love it. Things have calmed down since the beginning, especially as we've grown our team. But we're driven to work hard to make Birchbox a great place to work for our employees, a great service for our customers and brand partners as a growing force in ecommerce.
What advice would you give to your 23 year old self? 
Katia: Work hard, ask questions, learn from every opportunity and remember to enjoy building your career. Yes, go to happy hour!
Hayley: Hi there 23-year-old Hayley. Your career is going to be long and varied. Enjoy the journey and don't sweat the small stuff.