It almost seems as though Katie Vail has lived multiple lives within her lifetime — having grown up in Georgia, gone to West Point, served as a an active duty Army officer with a deployment to Afghanistan, worked at the Pentagon (working toward achieving equal opportunities for all women in the military, might we add!) and being a member of the Army Reserve. And now: living in Hawaii working with high schoolers interested in joining the military, being a mom, AND a lifestyle blogger. We know, she really does do it all.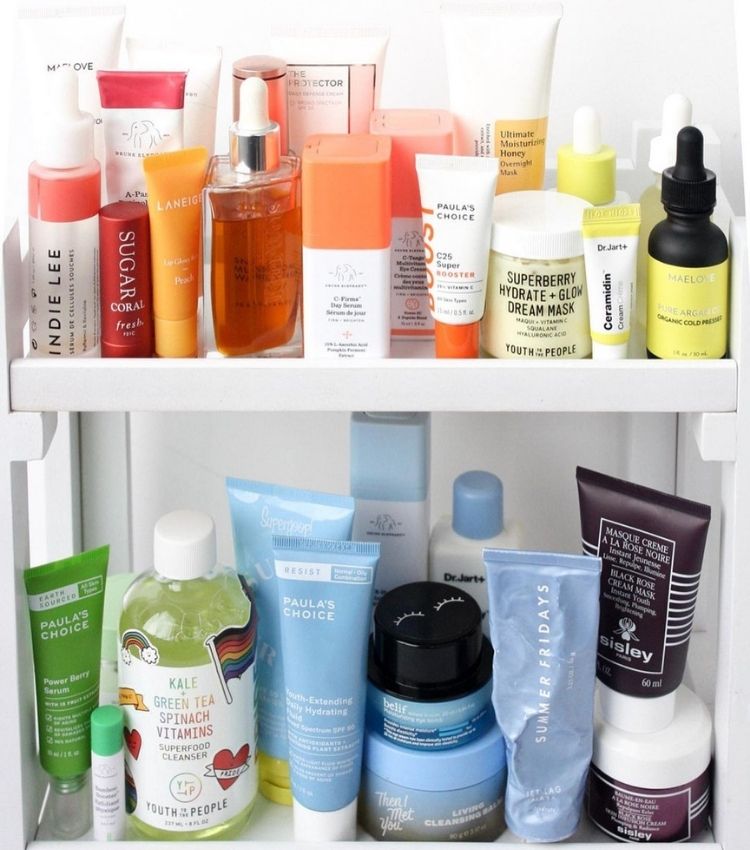 the wrong order can reduce effectiveness
Read on to learn about her career path that brought her to the Pentagon, how she got into the world of blogging and influencing with a military background, coping with grief and loss, and what it's like to live in Hawaii with her family.
Name: Katie Vail
Age: 32
Current Location: Oahu, Hawaii 
Education: The United States Military Academy at West Point
 What was your first job and how did you land it?
My first job out of college was as a Second Lieutenant in the Army. I was assigned to a Brigade Combat Team at Schofield Barracks, Hawaii and I was the personnel officer for a unit of 800 Soldiers. Less than two years after graduating from West Point I deployed to Afghanistan.
 What inspired you to go into the armed forces?
Service is very important to my family, and I come from a long line of Army officers. One of my grandfathers served in Korea and in Vietnam, my other grandfather did two tours in Vietnam, and my dad is a West Point graduate and is an Iraq War Veteran. Duty to country was instilled in me from the very beginning, so choosing to serve wasn't too far fetched of an idea, though it did shock a lot of people. I've always loved a physical and mental challenge, so West Point was very appealing to me. I also liked the opportunity that West Point provided in terms of a free education and 100 percent job placement upon graduation.
 Can you tell us a little bit about your career path in the military and how you became an Army Captain at the Pentagon?
I spent my first three years as an Army officer stationed in Hawaii (including the deployment to Afghanistan) and then I was promoted to the rank of Captain and attended the Army's six-month educational course for human resource officers in that rank. At the end of the course, everyone receives their follow-on assignments, and I happened to receive the one nominative assignment to the Pentagon. I worked on the Army Staff within the personnel office and was on a small team that completed all of the Congressional and legal requirements for opening all Army units, schools, positions, and occupations to women. Up until that time, women were limited from serving in certain capacities within the military, and it was a monumental effort to complete all of the necessary assessments, legal reviews, surveys, etc. before notifying Congress of the Army's intent to make these changes. Now, several women (including one of my West Point classmates) are qualified Army Rangers and women across the military can serve in almost any capacity, as long as they meet the necessary requirements.
 How has your life changed since moving from active duty to the Army Reserve? How has it changed since having two children and having another on the way?
Leaving the Active Duty Army was a huge transition. I spent over nine years wearing a military uniform and having every aspect of my life be very regimented, and then all of the sudden I was released from all of it. Being able to choose what I wore every day (and even having the option to paint my fingernails) was so exciting to me! I did feel a bit lost in the beginning though, which is why I ended up transitioning to the Army Reserve. I realized it didn't make sense for me to just throw away all of the education and years of service I'd put in.
I spent some time doing the traditional "one weekend a month, two weeks in the summer" Reserve thing for a year when we lived in Kansas, but once we moved to Hawaii I transitioned again and am now a Military Academy Liaison Officer for West Point, and I get to work with local high schoolers here in Hawaii who are working through the application process. It's rewarding to be able to continue to serve, but I appreciate the flexibility I have so that I can devote most of my time to raising my children. It's especially important to me since we live so far from family and we don't have much outside help. Staying at home with my children is incredibly valuable to me, but I'm also the kind of person who needs a number of side hustles to keep me busy and fulfilled, so this is the best of both worlds.
I'm the kind of person who needs a number of side hustles to keep me busy and fulfilled, so this is the best of both worlds.
 What exactly does it mean to be a member of the Army Reserve?
The Army Reserve and the National Guard provide a great opportunity for people who want to hold civilian jobs, but also serve their country. There are units across the country and many different career fields to suit your interests, the military's needs, and your education level. Many Army Reserve Soldiers never served on active duty and have always been in the Army Reserve, but then there are a number of Soldiers like me who used to call the Army their full-time profession. You typically have "drill" with your unit one weekend a month, and then you complete a two-week training event in the summer. You're paid for your work, you do almost everything like an active duty Army unit would (meetings, physical training, qualifying on your rifle) but it's all condensed and done primarily on the weekends.
Occasionally, Reserve units will be called up during times of conflict to help supplement the regular Army, and during the wars in Afghanistan and Iraq many Reserve units were activated and spent time in a deployed environment. It typically provides great flexibility, though, and it's been a really good fit for me.
 Your husband is still active duty Army, so your family relocates often and now lives in Hawaii. What is that like?
Moving frequently is the life I've known for the past 10-plus years, and I'm thankful that I've been able to spend much of that time in Hawaii. We can see the Pacific Ocean from our living room, we wear summer clothes year-round, and beach trips and hikes happen frequently. As a Georgia girl, I never dreamed I'd raise a family in Hawaii, and it's been the most wonderful experience. We're already sad thinking about leaving next year!
 What does your typical day look like?
I wake up around 6am and my husband and I get the kids ready for school together. I normally leave the house at 7:15 and drop my son off at school, and then my daughter and I will head to the YMCA, where she attends school twice a week. I'm normally a distance runner, but since I'm currently almost eight months pregnant, I'll often walk on the treadmill and do some strength training instead. Then I'll use the rest of my (brief) alone time to work on my computer. Then we run errands (if needed), head home, eat lunch, and then my daughter will take her nap. I'll often try to squeeze in a 30 minute nap too, and get some more work done on my computer and around the house. My son rides the bus home and we'll often go to the pool or for a family walk in the evenings. Bedtime for the kids is 7:30pm, and then my husband and I will eat dinner (I have yet to master meal planning, and we should probably start family dinners now that the kids are getting older) and watch something on Netflix or sit outside on our lanai and play Scrabble or cards. I know I should take advantage of that evening time to get more work done, but by that point I'm just ready to decompress from the day and not use my brain anymore.
 What's the most important thing you have learned while serving in the Army?
I learned pretty quickly how to juggle lots of different tasks at the same time. Sometimes you have to weigh your priorities and figure out what is the most important, especially when you know you can't give everything 100 percent in the time that's been allotted. I also learned the importance of accepting responsibility, even when you fail. It's not always fun, but it's certainly important.
Sometimes you have to weigh your priorities and figure out what is the most important, especially when you know you can't give everything 100 percent in the time that's been allotted.
 What advice do you have for young women in particular who are interested in uniformed service?
Do your research and try to connect with women who have served in the military (though keep in mind that things are constantly changing). Understand that physical fitness is incredibly important, and if you can maintain a high level of fitness your life will be much easier. Don't get hung up on the idea of wearing a uniform. I've loved fashion for as long as I can remember and thought that wearing a uniform would be a big adjustment, but you get used to it really quickly. It also makes getting ready in the morning really easy!
 What's one thing you wish people knew about uniformed service? What's something that a lot of people tend to get wrong about uniformed service or the people who serve?
Femininity and the military are not mutually exclusive. One thing I assumed back when I was in high school was that any woman in the military wouldn't be feminine and that it would be difficult for me to find friends with similar interests. The military certainly takes all kinds (one of the great things about it!), but even if you enjoy makeup and fashion and decorating, it doesn't mean that you can't be a successful member of the military too. My entire life I've loved to get dirty and push myself physically and mentally, but I am also such a girly girl. It's OK to be a dichotomy! I think it's valuable to be well-rounded, and thankfully I have so many female friends from West Point and my time in the Army that are exactly the same way.
 You have experienced unthinkable loss in losing your first husband, as well as close friends in combat. How did you cope with that, and do you have any advice for someone coping with similar grief?
The early months and years of grief are crushing. Not only are you mourning the loss of your loved one, but you're also mourning the loss of the future you had together. I was widowed at 24 years old, and in an instant all of my dreams of happiness and having children were dashed. Running became my biggest form of healing. I signed up for my first marathon shortly after my husband was killed, and spending 16 weeks training and focused on such a big task helped me through those dark first months. It kept me focused and moving forward, rather than wallowing in my grief. It saved me and gave me purpose.
Finishing that race after everything I'd been through was one of the most emotional moments of my entire life. I ran to remember him, to feel just a small amount of the pain he experienced, and was able to use my grief to accomplish something monumental. I've now ran six marathons, and I think of him on every training run and along every race course. I never would have had the courage to tackle such a daunting task if I hadn't lost him, and I like to think he's proud of how I've continued moving forward and living life. Coincidentally, a love of running is what my second husband (Tom) and I bonded over in the early days of our relationship. It saved both of us from unhappiness, and it's still a huge part of our marriage.
I also think it's important to be able to notice the small forms of beauty in life. Sometimes a beautiful sunrise or a blooming flower can be the spark of joy you need to get you through your day.
 Coming from a military background, how did you decide to begin blogging and influencing?
After nearly a decade of having stifled creativity due to wearing a military uniform and living in military barracks rooms, I decided it was time to find an outlet for everything non-military that I was passionate about. I'd always enjoyed writing and sharing my thoughts on decorating and fashion, so blogging seemed like a rewarding idea. Back when I was a West Point cadet I'd dreamily study every page of every issue of the old Domino magazine, despite having no freedom at all to decorate my military barracks room. (I had to even display my toothbrush and toiletries a certain way, and there were frequent room inspections to make sure everything was folded properly and in accordance with the regulations.) I think that not being able to cook or decorate or wear "civilian" clothes made me become a real student of everything, just soaking it all in, waiting for the opportunity to try my hand at it. Stripes and Whimsy has been a wonderful way to share everything I've learned over the years and bond with women who have similar interests.
I think that not being able to cook or decorate or wear 'civilian' clothes made me become a real student of everything, just soaking it all in, waiting for the opportunity to try my hand at it.
 How did your blog transition from interior decorating and DIY to an overall lifestyle blog focusing on topics like fashion and motherhood?
I started out blogging about decorating because I really love the challenge of combining thrift store finds with newer things to create a totally unique look. Once I had kids though, motherhood and lifestyle content became easier to produce since I no longer have lots of time to dedicate towards combing thrift stores and redecorating rooms. I now enjoy sharing timeless fashion and decorating ideas for busy women who don't want to waste money on chasing trends. My favorite items in a home and in a wardrobe are classic and won't go out of style any time soon.
 Your blog name and Instagram handle is Stripes and Whimsy. What inspired your love of stripes in fashion?
They're such a timeless style! I mean, French sailors started wearing them in the mid 1800s, and the pattern has yet to go out of style. I love that they're gender neutral (stripes are one of my favorite ways to create coordinated family outfits with my son and daughter) and there are endless ways to wear them.
 What is your start-to-finish process in creating content for your blog and Instagram?
I used to start a bunch of different blog posts as the ideas hit my brain, but then all the unfinished drafts started to overwhelm me. These days I keep a list of topics I want to write about and tackle them one by one. I normally start with photography and then I'll write the post. I shop in my closet a lot, so I often try to include pieces that are currently available to help women get a similar look. Same with with my decorating posts. Most items I have were found at thrift stores or were inherited or I purchased while traveling, so I'll try to source things that are available now. That part often takes up the most time!
 If you could give any advice to your to 22-year-old self, what would it be?
Quit picking your face, always wear sunscreen, and stop worrying about what other people think. Oh and even though you feel like your 20s are pretty good, just get ready for your 30s, because they are amazing!
Katie Vail is The Everygirl…
Go-to outfit?
I'll be honest, I'm pretty practical and casual these days, since I'm a mom of toddlers and live in Hawaii. A good pair of denim shorts, a button-down shirt with sleeves rolled up with a French tuck (I've either been pregnant or nursing for close to the past five years, so cute tops with functional buttons are my favorite), and gold Birkenstock sandals. I also love an effortless dress with flat sandals and a basket bag.
Favorite hobby?
Running
Fashion item worth splurging on?
A timeless and comfortable pair of loafers will last you years and years. My favorites are a calf hair leopard-print pair I bought at J.Crew in 2013. They were a splurge, but six years later they're still in style! I'll probably have to get them resoled soon.
A movie I could watch over and over is…
You mean I can choose something other than Moana or Frozen? I love White Christmas and watch it twice every holiday season!
Describe your style in three words:
Classic, timeless, comfortable.
If you could have lunch with any woman, who would it be and why?
I'd choose Kate Middleton. I had the same answer back in 2013 when my home was featured on The Everygirl, and I'm going to have to stick with it, especially now that we're both mothers. I just love her style and think that she exudes class. When I was pregnant with my son I dreamed that she and I were good friends and we were expecting at the same time so we bonded over that. Haha, a girl can dream.