My biggest flaw in life is that I wait until the last minute to do everything. I could come up with a million excuses as to why my holiday shopping isn't done yet (i.e., waiting for that paycheck to hit, standing by for certain giftable items to go on sale, or placing blame on my cat who chewed up my credit card, making it unreadable for future purchases), but at the end of the day, the truth is that I perform best under pressure.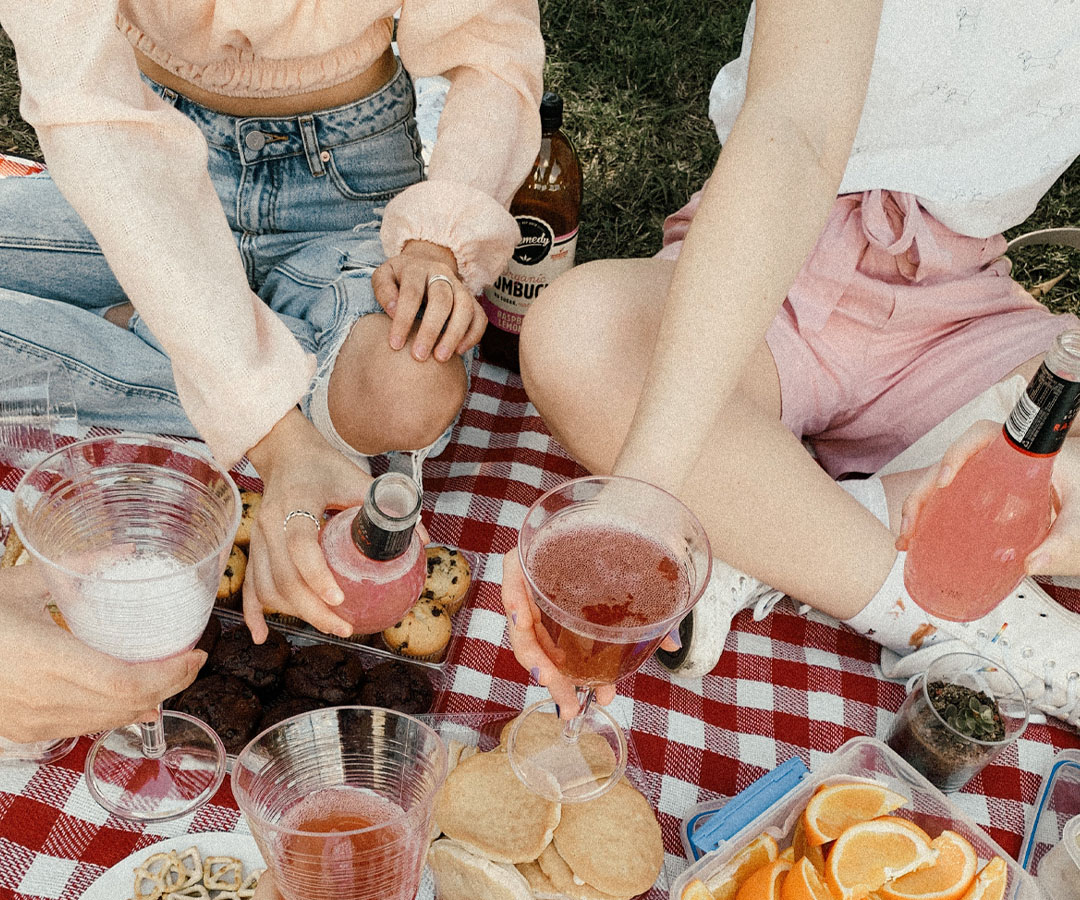 CURRENTLY TRENDING IN /
LIVING
your complete summer shopping guide
Thankfully we've found the perfect hack to all of your last minute "oops, I forgot about that person" gifting. Gilt City, an online shopping and lifestyle site, has our backs. They offer a variety of unique gift ideas at some incredible prices that are almost too good to be true. Even if you're unable to meet this year's holiday shipping deadlines (a real 2020 problem), Gilt City makes it easy to buy vouchers for everyone on your list, which means you won't even need to feel stressed about trying to find something that'll ship on time. Here are 10 Gilt City sales you'll want to shop now to save big on your holiday shopping—even if you're gifting at the last minute.

1. For the wine lover in your life:
Calling all wine lovers! This Üllo Wine Purifier is the perfect gift for the vino-obsessed in your life. This game-changing, must-have item purifies and restores the natural taste of any type of still wine and pairs well with any socially-distanced reality-TV-a-thon. It's BPA-free, dishwasher safe, and a sleek tool to add to any wine collection. Shop through Gilt City now for wine purifier packages that are up to 36 percent off! A total steal if you ask us.
2. For the espresso-junkie:
A lot of us love espresso, but let's be real—espresso pods aren't cheap. Enter these L'OR pods (compatible with the Original Nespresso machines) that are up to 50 percent off if you purchase through Gilt City! Gift your loved one the pure indulgence of high-quality espresso without the hefty price tag. Because nothing says "I care about you" quite like the gift of caffeine.
3. For the friend who craves self-improvement:
This gift is the perfect package for the person who has everything and/or the one who is looking to try something new. These online video courses from The Skills are a to-do that your loved one will actually want to check off of their list. The Skills offers one-of-a-kind sports education courses from world-class athletes like Michael Phelps, Shaun White, Maria Sharapova, and more. Enjoy up to 57 percent off of master courses when you purchase through Gilt City and let the good times roll.
4. For the beauty guru:
Adding to your loved one's beauty collection has never been more empowering. This year, gift REALHER—a brand that's redefining the beauty game while offering high-quality, cruelty-free products. Beyond the incredible packaging and formulas, REALHER takes pride in its mission to inspire women, evidenced by their self-affirming product names like "Embrace Yourself," "I Will Succeed," and "I've Got This." Thanks to Gilt City, you can enjoy 50 percent off on products you can feel good about gifting.
5. For the friend who won't splurge on themselves:
Luxury beauty and wellness treatments are the ultimate way to treat yourself, but we all know that one person who just won't splurge on themselves. The solution? Give them a gift they won't give themselves. In this case, help your loved one treat themselves to an at-home teeth whitening treatment from GLO Science. Buy now through Gilt City to snag 50 percent off of whitening packages. Now that's something to smile about.
6. For the one who likes to keep things spicy:
Luxury meets comfort meets affordability with Blush Lingerie which makes Blush the perfect gift for the feminine person in your life. Designed by women, globally sourced, and ethically made… just the way we like it. It's daring yet refined and, with 50 percent off via Gilt City, it makes for the most affordable luxury gift of all time.
7. For the fashion-forward friend in your life:
Buy a gift that the fashion guru in your life will fall head over heels in love with. And we're not talking gifting this season's "it item" that everyone already has… we're talking something greater. Enter DESEDA, a Chicago-based, women-owned silk scarf company that collaborates with artists around the world to come up with limited edition designs. Their scarves are a versatile item to add to any wardrobe and 40 percent off when you shop through Gilt City.
8. For the one who can't get enough cheese:
Cheese lovers, unite! Gift your loved one (and yourself) the experience of a cheese making class from Big Mozz. Through Gilt City, the on demand or in person course includes a mozzarella-making kit, shipping, and taxes for 23 percent off. Gift one to a friend and one to yourself to set yourself up for the perfect at-home zoom date!
9. For the one with the sweet tooth:
I don't know about you, but being gifted sweet treats is the most direct way to my heart! What if we told you that you could gift that special someone irresistible designer cookies for up to 33 percent off? It's not too good to be true… with Gilt City, you can gift Duchess, home of the designer cookie and one of the tastiest cookie experiences on Earth. With a deal that sweet, you have to take advantage!
10. For your favorite foodie:
Give your favorite foodie the luxury gourmet gift they didn't see coming. With California Caviar Company, you can do just that. CCC has uncompromising reputation and brand integrity that focuses on sustainability, innovation, and education. It's the food gift that can make any night in extra special. If you purchase through Gilt City, you can score 30 percent off of caviar gift sets and give them a gift they'll never forget.
This post is sponsored by Gilt City, but all of the opinions within are those of The Everygirl editorial board.