"You have to be willing to sweep the floors but also pay attention." This hardworking attitude and drive explains why Anne Fulenwider became the editor in chief of Marie Claire magazine. After graduating from Harvard with a degree in English Literature, Anne got an internship in New York at a magazine geared towards 20-year-olds called Swing, and over the course of the next several years, worked at The Paris Review, Vanity Fair, and Brides, in addition to working as an executive editor at Marie Claire. She spent years learning what it takes to oversee a major publication by working closely with other top editors before eventually rising the ranks to the top of the magazine world.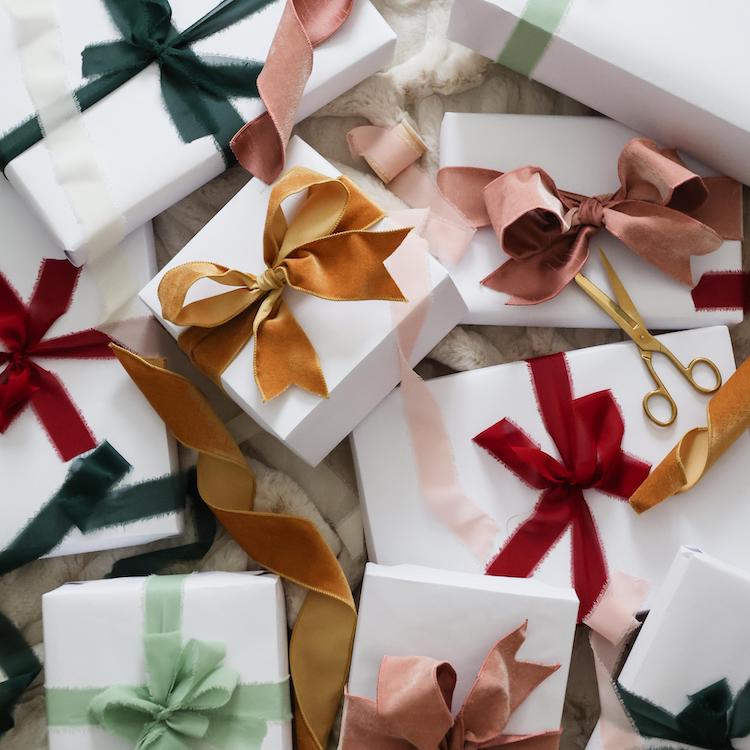 the perfect gifts for everyone—and we mean everyone—on your list
Anne's life includes trips to Paris for fashion shows, meeting with stylists, photographers, and designers, and editing the magazine itself. Anne knew that what she wanted was "to live a wide-ranging, fascinating life that allows me to see the world and meet interesting people and maybe even affect a little bit of change in women's lives." Her career at Marie Claire has enabled her to do just that.
Full name: Anne Fulenwider
Age: 41
Current title/company: Editor in Chief, Marie Claire
Educational background: Bachelor of Arts in English Literature, Harvard University
What was your first job out of college and how did you land that position?
My very first job out of college was as a paid intern at a magazine David Lauren started called Swing–it was by, for, and about twenty-somethings and I got it in part because my sister was a college friend of David's sister, Dylan. It was a thrilling, start-up environment and I loved it. David was a great boss and we still talk about how much fun we had. I was there for about three months and then I got an internship at George Plimpton's literary magazine, The Paris Review, through the literary magazine I had worked on in college. They'd posted an internship opportunity in our office. I'd applied and there hadn't been anything immediately open when I got to New York. I kept in touch with them and when something opened up I jumped. Then one day two of the three editors left (one on maternity leave, the other on book leave) and two of the interns (myself included) got promoted. I got a job as George's assistant, which in the quirky environment of The Paris Review also meant I was an Associate Editor at the quarterly.
Tell us about your past entry level/internship experiences that helped get you to where you are now. How did you go about getting your foot in the door to such a competitive field?
I always worked hard at whatever I was asked to do but kept my head up and looked for opportunities. You have to be willing to sweep the floors but also pay attention. I was answering George's phones, chopping carrots for his book parties, and doing research for his articles. He had pages of this unfinished book on Truman Capote that was several years overdue sitting in crates under his pool table, and I ended up helping him finish it–it was such a great project for a girl in her twenties in New York–a real education. And, by the way, hanging out at those parties wasn't bad, either.
What were your career goals like when you first graduated from college, and how have they changed since then?
I was asked at a job interview when I first arrived in New York, "What do you want to be doing in ten years?" It's one of those hokey interview questions that I am surprised to find myself asking people now, but it really does help bring things into focus if you're trying to get to know someone in a short amount of time. I said I wanted to be editor in chief of a "really cool" magazine. It took a little longer than ten years, but here I am. What I really want is to live a wide-ranging, fascinating life that allows me to see the world and meet interesting people and maybe even affect a little bit of change in women's lives. It's my hope that being editor of a "really cool" magazine for women is a way to achieve that.
Before being appointed as the new editor-in-chief at Marie Claire in September 2012, you were the editor-in-chief of Brides, where you relaunched the magazine six months into your new position and expanded the content to include travel and finance (in addition to weddings). Tell us about what went into making that decision. What is it like to make such a huge change as editor-in-chief of a national magazine?
It wasn't so much a decision as it was a self-evident need that presented itself to me. The way women are approaching their lives, their careers, their long-term relationships, their marriages and, therefore, their weddings has changed so dramatically in the last, say, 20 years, or even five, and I wanted the magazine to reflect that. I made that "decision" before accepting the job. What went into the change were lots of brainstorming sessions, hirings, meetings, inspiration expeditions, and Starbucks. It was one of the most exciting projects of my career and I loved every minute of it.
During your time at Brides, you also evolved the publishing schedule to become bimonthly, as well as expand its web presence. How do you handle the pressure of taking these kinds of risks? Did you ever feel like you were under a microscope, and if so, how do you deal with the criticism?
Returning Brides to its bimonthly schedule was a natural move in the bridal category, where every magazine is either bimonthly or quarterly. No risk there, but in general in this business you have to always be evolving, always be open to change, or else you might as well hang it up and go home.
Although you were editor-in-chief at Brides before Marie Claire, you had already previously worked at Marie Claire as an executive editor. Did you have any hesitations at the time about going back to a magazine where you were previously employed?
My only hesitation was that I was in the middle of doing something I loved and I wasn't finished. But of all women's magazines, Marie Claire truly speaks to me – a woman who is passionate about fashion and beauty and also about her career, her world, and giving back. I was confident because I had been there for key discussions about who the Marie Claire girl is. And besides, great opportunities never come at the perfect time in your life, so you just have to jump in and "Make it work," as my friend Tim Gunn says.
You were also a senior editor at Vanity Fair, where you launched the front-of-book Fanfair section. With three huge magazines under your belt and innovative contributions across the board, tell us a bit about your transition between each. What were the most significant differences? How long does it take you to find your footing after switching to a new position?
I worked at Vanity Fair for ten years. Graydon was a wonderful boss and I learned so much from him and the many extremely talented people he has working for him at the highest levels. When you grow up somewhere you become indoctrinated into that culture, and Vanity Fair has a very specific culture that is very appealing. Many people never leave, but I was ready for a bigger job, so when Marie Claire called, I listened. Marie Claire had a much younger team and Joanna Coles had a much less top-down management style, and it could not have been a more different environment from Vanity Fair when I arrived as Executive Editor in 2009. It taught me how to be nimble and scrappy, two extremely valuable skills. At the same time I was able to bring a lot of what I'd learned at VF to Marie Claire. As the number two at Marie Claire I learned a lot about leadership, management, and how to shape a brand. I felt very prepared when I left to go to Brides, and I credit Joanna for that.
Starting a new position or transitioning to a new company often comes with new pressures and responsibilities. What advice would you give to an Everygirl who is about to take on a new position?
Take some time off between jobs if you can–at least a long weekend–and try to get away. Write down your goals for the next year. And buy a few new clothes you absolutely love and that make you feel confident so you can strut in feeling your best.
What advice would you give to an Everygirl looking to get into your field?
Reach out to everyone you know with even the most tangential connection to the industry and buy them coffee. Keep in touch with them. Follow every tidbit of industry news. Being informed and connected are the two most valuable assets in media.
What would you say is the biggest challenge of being an editor? What is the most rewarding part?
The biggest challenge is time management. There are just too many places I want to go, things I want to do and people I want to meet. The most rewarding parts are the places I get to go, things I get to do, and the people I get to meet.
What has been the best moment of your career so far?
Wow, so many. Maybe the moment I was offered the editor in chief job at Marie Claire.
Take us through an average work day.
I don't really have an average workday. I am answering these questions from a hotel room in Paris. For the past two weeks, I have been traveling in Milan and Paris for fashion shows, surviving an aborted landing on the Charles de Gaulle runway, meeting designers, stylists and photographers to discuss our coverage of the season, calling New York to discuss our December cover shoot in between shows here, heading out to delicious dinners, editing the November issue in my hotel room from midnight to 2AM, prepping for an interview with NFL commissioner Roger Goodell that's happening on my first day back in New York, and finding some time to buy my kids presents.
Favorite beach read?
Double Down: Game Change 2012 by Mark Halperin and John Heilemann.
What advice would you give your 23-year-old self?
Savor it all.