During her sophomore year of college, Oklahoma native Melody Rains seized the opportunity to spend a semester in Italy. As a studious 19 year old in pursuit of her pre-med degree, Melody never expected that four months abroad would change her life so drastically. However, walking the streets of Milan each day, she found herself enchanted by the design, art, and culture on every corner. Melody soon realized that her goal of becoming a doctor was no longer in line with her passions. Upon returning home, she changed her major to Fashion Design and has never looked back.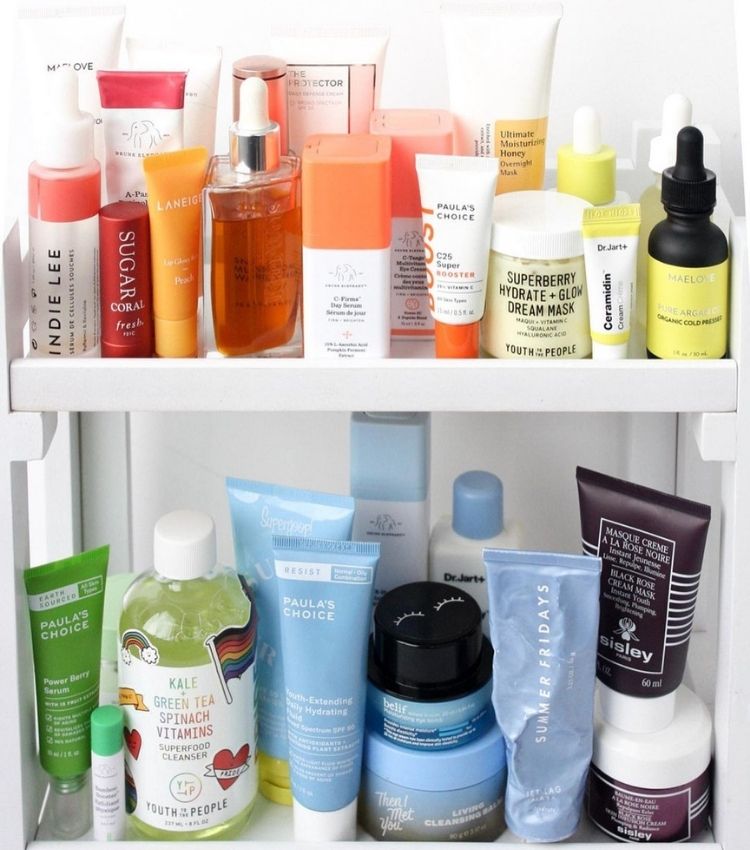 the wrong order can reduce effectiveness
Today, Melody is here to walk us through her journey from pre-med major to Design Director for Express, a multi-million dollar brand. She has worked for several big names in the business since launching her career (Liz Claiborne, DKNY, Nautica), and her love of a challenge has lead to promotion after promotion and hard-earned respect from her industry peers. Melody's belief in a solid work ethic and a team-focused approach have been the cornerstones of her success, and we're completely charmed by her advice to herself at 23—"If I tried to tweak it, I'd probably screw it up for her. She figured it out ok."
Full Name: Melody Rains
Age: 36
Current Title/Company: Design Director, Express Denim and Casual
Educational Background: Bachelor's degree in Fashion Design from Oklahoma State University, minor in French
What was your first job after college, and how did you land it?
My college had an internship program for credit, and I applied for a position through the Liz Claiborne, Inc. human resources department. Because they were such a large company with a huge variety of brands, I thought that would give me a good chance to get my foot in the door. Also, they offered paid internships, which was important to me since I was putting myself through college and didn't have the resources to move to New York without any money to support myself. I was offered an internship there during my junior year of college and met some wonderful people who taught me a lot and eventually offered me a job after graduation. I really believe getting into a company and showing them my work ethic and trying to learn and contribute as much as possible during that time was the reason I got hired right away after I graduated. It was like a three month long audition, and also a chance for me, as a sheltered young girl from Oklahoma, to really see if this location and career path were right for me.
During college you made a major degree change, from pre-med Biology to Fashion Design. Tell us about that transition. What motivated you to switch career paths?
I had always loved art, drawing, and painting throughout my life. I didn't really ever think about fashion as a potential career path simply because I was never exposed to it before I went to college. I thought that I would become a doctor and that would allow me to have control over my life and become financially secure as a woman, so I embarked on a pre-med degree at OSU. During my sophomore year in college, I spent a semester in Italy which completely changed my perspective on life. I realized I wanted to travel, be creative, and do something exciting that I felt passionate about. I met some people in the fashion industry during that time, and suddenly, it just clicked for me. This was a way to marry my artistic ideals with a real career path that I would enjoy and hopefully, earn a living.
As someone making a drastic career change, how did you land your first internship in the fashion industry?
My college helped the fashion design students by providing a list of companies that offered internships in various cities around the country. New York was the only place I would have considered, so then it was a matter of getting someone to take a chance on me without actually being located there yet. I sent out tons of resumes—snail mail, of course, this was in the nineties before online portfolios and LinkedIn, etc—and I cold-called human resources departments. A few companies reach out to me, so I scheduled a week-long trip to NYC to interview with my portfolio, and luckily, I was hired.
Has art and design always been a passion of yours?
Yes, my mom has watercolors that I painted at age 8, and there are piles of pencil, ink, and guache illustrations lurking around from my adolescence. The funny thing is my mother was a home economics teacher, and she taught me to sew at a very early age, but I never thought that understanding pattern-making and draping would be something I would use in my career. I guess I am more like her than I thought!
Once returning to DKNY after designing for Nautica, you quickly began receiving promotions, ultimately landing you the role of VP of Design for women's and Junior's denim lines. Aside from your design talent, what characteristics would you say have led to your success in such a competitive industry?
I have a strong work ethic, and I'm a bit of a perfectionist, so it's really important to me to deliver on what my job is, and to go above and beyond whenever possible. I also think the reason I was given so much responsibility throughout my career so quickly is that I was able to hire great people to support the brand, and I was respectful of their talents and their needs. I found that I was a good manager, which is really what the job becomes the higher up you go. My job is really to set the tone and the concepts for the design team and then give them the opportunity to express their creativity and the guidance to develop product that is exciting and also salable. I believe in being very inclusive and communicative with my team. I think it's super important to have a group of people that really gel together and whose strengths complement each other. We spend so much time together; it needs to be a positive experience.
You moved from one great job to another, and you are now designing the denim and casual women's lines for Express! What factors led to your decision to work for Express? What advice would you give women deciding between two great opportunities?
After several years working for wholesale brands, I was really interested in doing something that was closer to the customer, with a more direct line between what I'm designing and who is actually buying and wearing it. When Express approached me about the opportunity here, I thought long and hard about it. I really grew up as a designer at DKNY Jeans, and I had hired my entire team there. I was emotionally attached to them and to the brand, however the chance to learn something completely different was very enticing to me. I was also getting to the point where I need to challenge myself and break out of my comfort zone to see if I could succeed at another brand the way I had succeeded at my previous position.
The advice I would give someone trying to make a decision like that is to honestly weigh the pros and cons of each place. Think about where you want your life to be in one year, in five years, and which job you see taking you there. Then think about if you will be proud and happy to go to work there, design that product, and tell your friends and family about it.
As a designer, you are responsible for being on top of key trends and mindful of customer feedback. What challenges come with these responsibilities, and how have you overcome them?
Being on top of trends is the fun part. It feels really great to suddenly have an instinct or gut feeling about something and have it turn out to be a bigger idea in the mainstream marketplace. I also travel a good deal for trend research. I go to Europe, Asia, and the west coast each year to scout new ideas. That is truly one of the best parts of the job for me.
The great, and also humbling thing about working for a retailer like Express is that it is very obvious when a customer loves your designs or hates them. The company is so dedicated to listening to its customers and having the designers and merchants discuss selling together each week and visit stores to speak directly to our associates and customers that we are constantly honing and focusing to be better at providing what she wants. We HAVE to listen to her to succeed.
Where do you find inspiration for your designs?
Personally I find inspiration through so many resources. Street style blogs, art exhibits, a walk through a cool neighborhood for people-watching…..I also think some of it is just instinct. You just get a feeling occasionally about a shape or a style not feeling "right" anymore and it forces you to think of creative alternatives. Sometimes the newest outfit ideas come out of simply being bored of wearing the same things the same way.
Walk us through a typical workday or week.
Typical workday for me would probably include several meetings to connect with my merchant and production partners, aligning on styles, and strategies for the season. I would also have a couple of fittings on my calendar, to review samples on the model and tweak the measurements. Depending on the time of season, I could also be doing anything from approving sketches, choosing colors and fabrics, outfitting mannequins for a presentation, or traveling overseas for trend inspiration to Asia or Europe. A big part of my job involves travel (visiting factories, researching trends in other markets, attending European fabric shows), so I am usually on the road at least once per month.
What was the most important thing you learned during your internships and early on in your career that set the stage for your success in the industry thus far?
Work hard, be respectful of people at ALL levels within the company, listen and learn as much as you can, try anything they will let you try at work, and don't be afraid to let your voice be heard.
What advice would you give aspiring designers?
Pretty much same as above question. Additionally, work on your portfolio or your website very carefully. Very often it is the only thing that will get you in the door someplace, so it should be a reflection of your best aesthetic work. Lastly, you should be able to talk about your point of view with confidence. If I'm hiring a new designer for my team, I want to hear what and who inspires them, and see that they are passionate about their career.
Considering all of your extraordinary career accomplishments, what career goals are you still striving to achieve?
I have goals I am trying to hit within my current position, in terms of growing the business and hitting certain numbers, and I have more personal goals that apply to me as a design leader and team manager, including trying to build confidence and help my entire team realize their full potential. I also would love to see Express denim on every cool young girl in the country! We have really great fabrics and fit, and I want everybody to know it.
What advice would you give your 23-year-old self?
I'm not sure I would tell her to do anything different. I'm pretty happy with how my career has turned out so far, and if I tried to tweak it, I'd probably screw it up for her. She figured it out okay. I might just tell her to enjoy the boundless energy and wrinkle free skin of being in your twenties because it definitely gets harder to maintain it as you get older!