Nearly 20 years ago, Mindy Weiss entered the event scene with a custom designed invitation business. Soon after, friends and clients alike, eager to make good use of her imaginative spirit and creative drive, coaxed Mindy into dreaming bigger. From invitation to the event itself, Mindy began designing celebrations, tailoring thoughtful party details to an ever-growing clientele.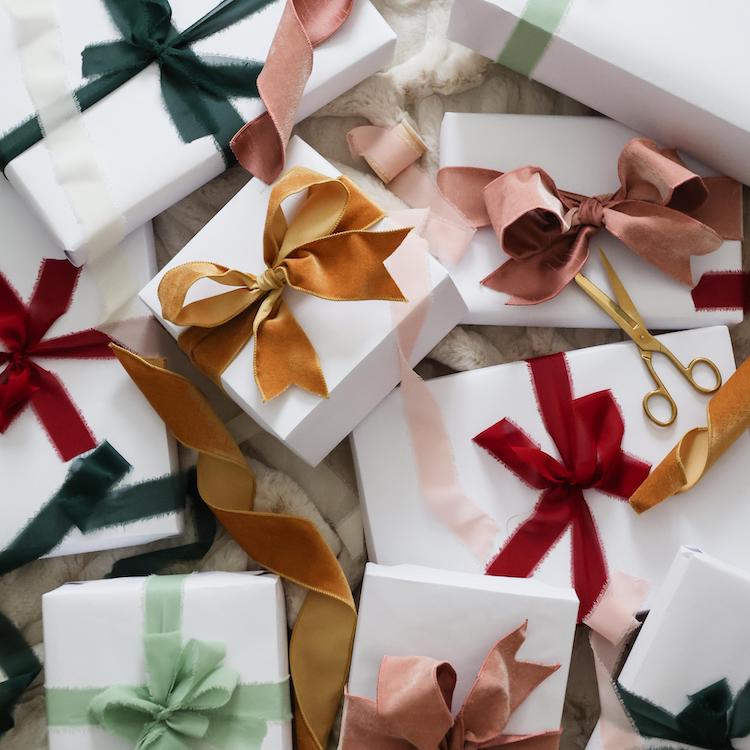 the perfect gifts for everyone—and we mean everyone—on your list
Now two decades in, Mindy Weiss Party Consultants has played host to an impressive crowd—planning parties, weddings, and baby showers for Hollywood's A-list, including Gwen Stefani, Heidi Klum, and Katy Perry. Mindy has published two wedding books, developed a stationary line, and even has been crowned one of the top five wedding planners by the New York Times. But regardless of her busy schedule, Mindy still finds time to donate her considerable talent to her favorite children's charities, helping to set the style and tone for their biggest fundraising galas.
Taking a look back at her humble beginnings, Mindy opened up to The Everygirl about discovering her life's passion, growing into her career, and ascending to the top of the wedding world.
Name: Mindy Weiss
Current title/company: Founder and lead event planner at Mindy Weiss Party Consultants
What was your first job out of college and how did you land that position? (By applying directly to the company? Networking? Job search engine? Etc.?)
My first job out of college was at this darling stationery store called William Ernest Brown. I started as a client and then asked Janis (who is now my best friend) if they would hire me. I began designing custom invitations and stationery. I was 22 and knew then, I had a love affair with designing and creating things for others.
There has been major growth in the event planning industry in the last several years, causing it to become more competitive than ever. How did you get started in this business?
After I left my job at William Ernest Brown I started a company with Janis called JAM (Janis and Mindy). We designed all types of invitations. Some of my clients started asking me to "just do their party too!" I wasn't keen on the idea but was raised in a home where my parents gave fabulous fun parties so it was in my blood! I coordinated one party and from there got hired on 10 more…
What advice do you have to others looking to succeed in it?
In order to succeed in this business you have to:
1. Have patience
2. Lend a Good Ear
3. Get your ego in check
4. Understand that this moment in your client's life may be one of their biggest! So treat it as that for all your clients.
5. Keep your sense of humor, even when the cake falls!
What changes have you noticed from when you first started out to now?
The main change I have noticed is that there is so much more information and inspiration available than ever before! I love when a client comes in with their inspiration boards.
After you made the decision to launch your event planning business, what was your first step to make it a reality?
To make my dreams a reality, I had to get to work! My best form of advertising was every event I did. So although at first I did not charge a lot for my services, you couldn't put a price on the experience I got out of it. I'm still learning something on every job!
Your list of clientele includes celebrities from Ellen Degeneres to Katy Perry. At what point in your career did you begin to receive inquiries to plan such high profile events? Can you tell us about your first celebrity wedding? Did you ever feel intimidated or overwhelmed by the prospect of planning them knowing the press it would receive?
It was about 5 years into running the business that I got my first call to do a celebrity wedding… but really not until 10 years in did we start receiving several fun celebrity events. My first celeb wedding was Brooke Shields and Andre Agassi. I was clueless to the paparazzi back then and the measures they would take to get a picture! So I was overwhelmed the first time, but the more I planned the more clever we became, and now we have it down to a science.
The New York Times listed you as one of the top five wedding planners in the United States-what an amazing accomplishment! What would you say sets your events apart from others? What main attribute would you attribute to earning so much recognition?
I think my events have a lot of heart… you can't buy a room filled with emotion but you can fill a room that eludes love. It is very hard to talk about recognition as I still see myself just like any other event planner. But I would hope that my clients are so happy at the end of their wedding or event that they just spread the word!
In the beginning stages of launching your business, how did you support yourself? Did you ever work for free and would you recommend others do as well when they are starting off?
I was married very young and I didn't have to work to support myself, but my husband was so excited about my passion that he cheered me on and helped me financially. Yes I worked for free and every situation is different, but you have to start somewhere and build your portfolio and your knowledge so when you are interviewed for a job you can answer questions with confidence.
How did you handle marketing your services when you were just starting out?
I really didn't market myself; it was all word of mouth.
What is your favorite part about running your own business?
I only have to answer to me.
What is the most challenging part?
The most challenging part of running my own business is making sure my eight employees stay employed.
What advice do you have for young women looking to start their own company?
You need to be prepared to work hard, long hours, and you may miss some life memories while working 16-hour days… if you are up for that then dive in with a smile and your creativity and watch the business start flowing in!
Take us through an average day at work. What does a day in the life of Mindy Weiss look like?
6:00 am: alarm clock
7:30: carpool
8:00: Pilates
9:15: office meeting
10:00: event meetings begin with clients
12:00: food tastings
3:00: floral set-up
5:00: back to office
late appointments till 7:00
8:00 dinner and then homework with my kids
Can you tell us a little bit about the process of writing and publishing The Wedding Book?
The Wedding Book took about five years from the beginning to getting it on the shelves. It was worth it because it has been a top seller since the start! And now I have my new Wedding Planner and Organizer and it too is doing amazing. I've loved having two books published.
Tell us about your team and how it has grown since you started out. How are responsibilities delegated? Would you say you do more or less work on a single event since you started out?
It was just me for four years and as I grew so did my team…we are nine now including me. There are 5 full-time planners, so we keep busy but now I can delegate a lot more than I used to except for décor/design. I still have to have my hand in all of that for sure! I match up the planners with the clients based on their needs, and if they want me then I'm there for the whole process.
We love that you donate your services to certain charitable organizations such as The Carousel of Hope Ball for Childhood Diabetes. With so much on your plate, how did you budget your time to include volunteer work?
I always find time for charity. I'm most involved with the Children's Hospital Los Angeles who took care of my middle son when he had cancer. Raising money for these kids really is a blessing.
Best moment of your career so far?
I love when my bar/bat mitzvah clients come back to me to do their weddings! Oh, and of course dancing with Ellen DeGeneres when she had me as a guest on her show!
What advice would you give to your 23-year-old self?
That I don't know everything. In fact, at 23 I didn't know anything! SLOW DOWN and look around. There's so much you can learn from others!