New Year's Eve is always the celebration of the year — and this year it's even more significant, since we're not only ringing in a new year, but a new decade too.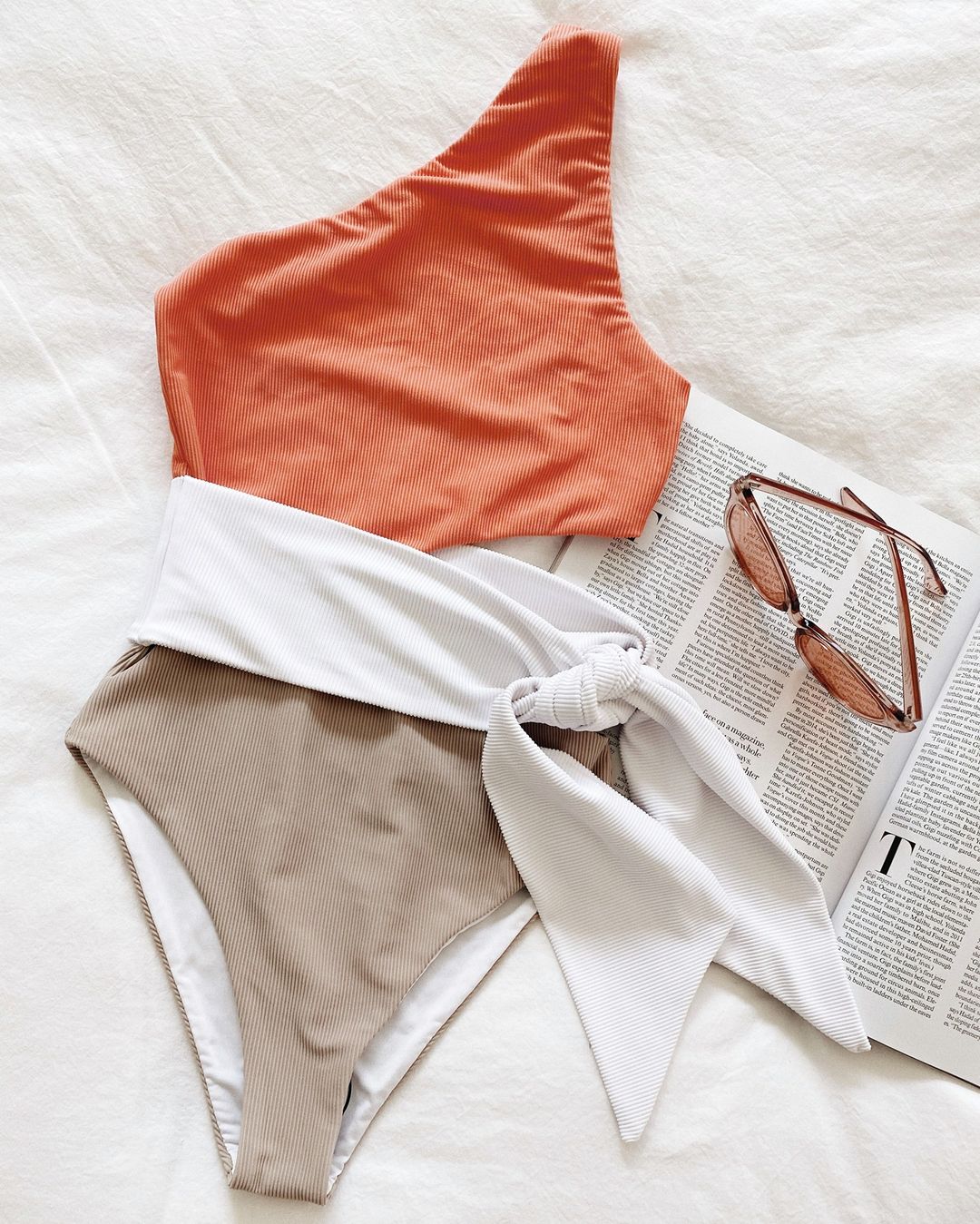 Look No Further: These Are the Best Swimsuits for Summer
Nobody is trying to start the beginning of the 2020s wearing anything less than their best (we're not sure if wearing an old sweater and jeans would be a bad omen or not, but we're not ones to risk it). But at the end of an ever-expensive holiday season, buying the perfect NYE outfit can understandably be the very last thing on all of our to-do lists. But we're here to bring you the best of news: putting together a killer outfit doesn't need to cost you an arm, nor a leg.
We've put together four outfits from our favorite place to stock up on all of the latest trends, Forever 21. Not only do their clothes scream "I know exactly what I'm doing," but they let us look our very best without completely breaking the bank. We love being able to try out the latest trends guilt-free, and being able to experiment with our style and what we feel the most confident in. But don't get us wrong: while we love trying their trendier pieces, they also have basics that we wear all year long. It's the definition of a win-win.
These are our favorite New Year's Eve outfits for every kind of style:
If black is your favorite color:
Regardless of whether or not a new decade is beginning, one fashion rule still holds true: you can't go wrong with an all-black moment. This bodysuit is a fun take on a classic black one: it incorporates both a subtle leopard print and puffy sleeves, which happen to be two of our favorite trends of the year. The ultra-flattering shape is perfect for any plans you might have, from a more casual dinner to a party with friends. We love incorporating accents of gold to give it an elevated, chic, thought-out look.
If you aren't afraid of a little sparkle:
If there's a time to bust out some sparkles, it goes without saying that it should be on New Year's Eve. Beth's top is the definition of a statement — it's subtly sparkly while sporting a unique, festive shape — but it doesn't feel costume-y. Wear it with your favorite jeans and a pair of strappy block heels for a NYE outfit for the books, without looking like you put an insane amount of thought into it. It's the fashion girl's festive dream come true.
If you live for a metallic:
If you're a sucker for a metallic (raises both hands), a matching skirt and blazer set is the answer to any of your New Year's conundrums. A matching set is, in my humble opinion, one of the best fashion trends of the decade, both because of their simplicity and ever-chic result. We absolutely love blazers, and pairing this one (which you can rock all of 2020) with a matching skirt and black bodysuit ensures that everyone knows you're not going anywhere near the office tonight.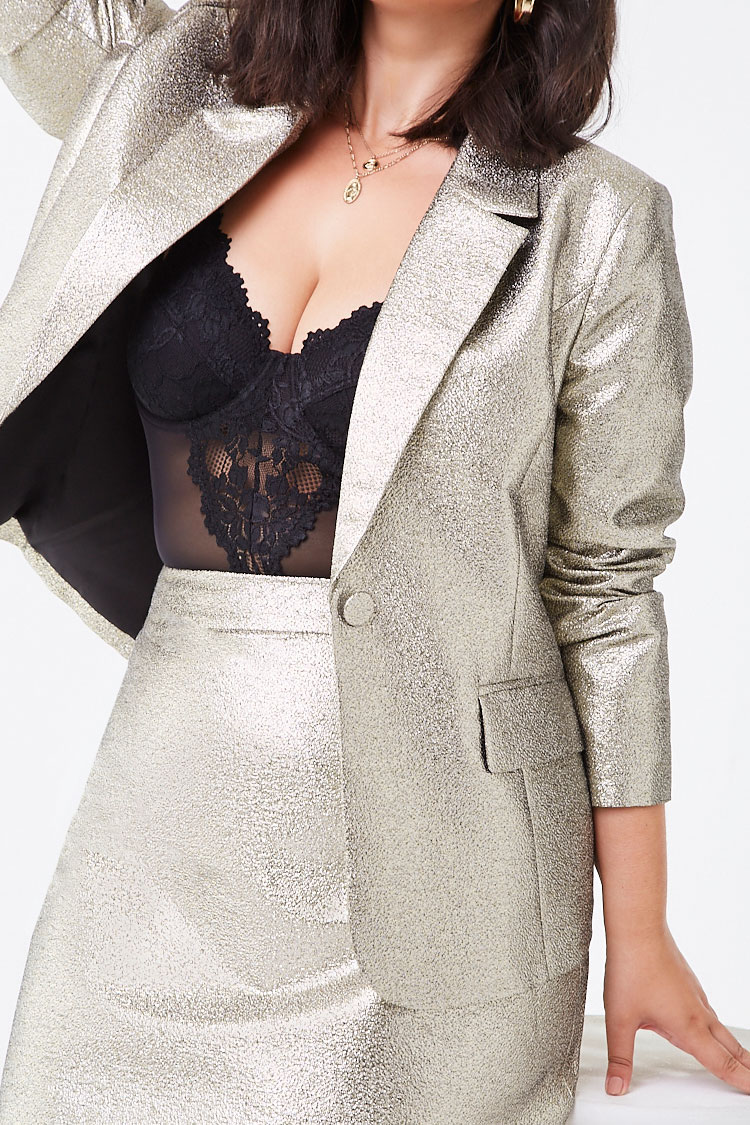 If you want to look festive sans-sequins:
Getting all dressed up for the holidays is truly a joy like no other, and there are few other opportunities throughout the year to wear a red, satin jumpsuit. The shape is flattering with a cinched-in waist and wide legs, and it's impossible to not feel like a million bucks in it. It's a d0n't-want-the-night-to-end fashion moment that'll catch eyes without sequins or sparkles being the reason. If you've been looking for a non-sparkly but still ultra-festive New Year's outfit, look no further: this is it.
This post includes a sponsored inclusion of Forever 21 but all of the opinions within are those of The Everygirl Media Group editorial board.