At some point in almost every little girl's life, she dons those soft pink slippers and is taught the difference between an eleve and a releve. However, joining a premier ballet company takes more than a few classes every week, and Sara Mearns knows this better than anyone. "There is a huge part that comes from having talent, but without hard work from you, one will never make it." That's what this principal ballerina at the New York City Ballet has to say about the hard work and dedication needed to make it in the world of dance.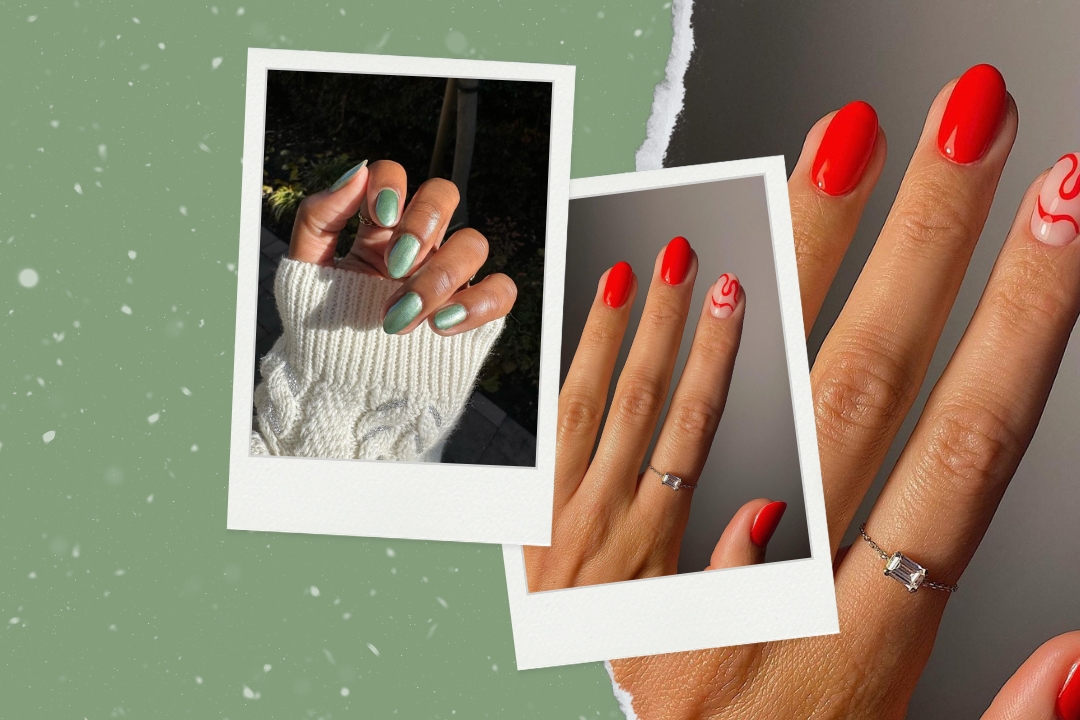 every one of them is a certified sleigh
From a very young age Sara has routinely taken classes at some of the best studios in the country and even attended the Fame-inspired Laguardia High School for the Arts—yes, that Fame. When she moved to New York at just 16, it was then that Sara's determination and love of ballet led her to becoming a member of one of the country's most prestigious companies. Even after a potentially career-ending injury, Sara's perseverance and passion shine through and have brought her some coveted leading roles in her company's productions.
We were able to chat with this prima ballerina and learn just what it takes to excel in the competitive career. Sara's positive attitude and inspiring advice make her a role model for women everywhere. Today, she shares her story of dedication and success.
Full name: Sara Ann Mearns
Age: 27
Current title/company: Principal Ballerina with New York City Ballet
Educational background: High school diploma
What was your first job out of college, and how did you land it?
I didn't go to college after finishing high school. I finished high school a year early through correspondence while I was staying in the dorms of School of American Ballet at Lincoln Center in New York. I became an apprentice with NYCB at age 17, which is bascially being fully employed. Ninety-nine percent of the dancers in NYCB are from School of American Ballet, the school that feeds the company. You must attend SAB to be taken into NYCB.
How old were you when you took your first ballet class? Who introduced you to it? Did you immediately feel passionate about it?
I was three years old when my mother put me in my first ballet class. She just thought that it would be a fun thing for a little girl to do at that age, not knowing what it would turn into. I can't honestly say that I remember being passionate about it at such a young age but I really loved being at the studio and dancing. There was a really awesomely talented group at that time that became my brothers and sisters.
At what age did you realize ballet was what you wanted to do with your life? Was it a slow progression or can you recall a particular moment?
I believe I was 12 years old when my mom and I decided that ballet was going to be my main focus. From ages three to 12, I was doing tap, jazz, lyrical, musical theater, and competitions. The studio was a vibrant place to be until my ballet teacher died when I was 12, and then all that stopped and the studio closed. It was ballet only from then on. My mom did everything she could to find the best possible teachers for me, even if that meant driving out of state to North Carolina every day.
Becoming a successful ballerina takes lots of hard work starting at a very early age. What qualities do you think are required to be in this industry? In what ways was your childhood different from your friends?
The most important quality that one must have is self discipline. That goes for any athlete, and dancers are the top athletes. For dancers, this has to start at a very young age, and I have to give all the credit to my mom for instilling that in me. She supported me the entire way and didn't let anything fall through the cracks. In this industry, if you don't put the work in yourself, no one is going to do it for you. There is a huge part that comes from having talent, but without hard work from you, one will never make it—and that's everyday. You don't have the rest of your life to dance or perform, so everyday has to be the most important. My childhood was entirely dedicated to my dancing. I spent six hours in the morning at academic school, then left school early to go the studio and didn't leave most days until 10pm. It became my life at a very early age, but I loved it and they were my family. I don't regret not having done any sports or not having gone to parties.
You've studied under several ballet teachers throughout your life. Take us on a brief history of your different studios/where they were/how old you were/etc before you got to New York.
From age three to 12, I was at a studio called Calvert-Brodie in Columbia, South Carolina. That studio was also part of a civic ballet company called Ann Brodie's Carolina Ballet, which brought together four studios to perform four times a year. When Calvert-Brodie closed, my mom found a studio in Charlotte, North Carolina called Dance Place which was the school of North Carolina Dance Theater. The reason she drove me an hour and half everyday to take class there was because a very famous Balanchine ballerina, Patricia McBride was a teacher there and that was the best option for me. That lasted for eight months (my 8th grade year); then we suddenly had to leave which left me to give myself class, in the studio that my uncle had built for me in our basement, for three months. The next school year (9th grade), I moved away from home and attended the Governor's School for the Arts and HUmanities in Greenville, South Carolina. It provided academics as well as a dance program. That next summer, I asked School of American Ballet if I could stay for the winter term and they said yes. I attended SAB for my 10th and 11th grade years. For my 10th grade academics, I went to Laguardia High School for the Arts, and I combined my 11th and 12th grade years into one through correspondence from a school in Nebraska.
When you were nine years old (correct me if wrong!), you began studying at the School of American Ballet (the official school of the New York City Ballet) during the summers. What did it mean to you, as a young, aspiring ballerina, to be in New York for those first few classes? How is dancing in New York different than other cities?
My first summer in New York, I was 12 years old. I was part of a group of eight from my school that went that summer and I just remember being so excited to be there with all of them. I was pretty intimidated by all the girls that were in my class and in the higher classes. They were so good! I had never seen talent like that. It is truly the most prestigous summer course to go to, with the best students from all over the country and the world. They all come to New York because it has two of the best dance companies in the world, New York City Ballet and American Ballet Theatre. New York is the first place anyone dreams to dance in when they are younger, it just has this energy unlike any other city. If you can make it in New York, you can make it anywhere.
Tell us about making the decision to officially move to New York. How old were you? Did you move alone? What were your plans at the time?
I officially moved to New York when I was 16. My mom helped me move to New York as she always did for the summers; my brother, who was a dancer, was already at SAB for the winter term so I didn't feel alone. Also because I had lived there for four summers already, I didn't feel like I was moving to a foreign place, I was very comfortable with the neighborhood and had my group of friends to explore with. I moved into the dorms at Lincoln Center, which happened to be the same dorms as Juillard, and are in the same high rise as the school itself. Unfortunately, two weeks after I moved there, 9/11 happened and it was really chaotic for two months afterwards. School was closed, as was the entire city in a way. Everyone was in a state of shock and under high alert. Needless to say, my mom was pretty nervous and scared but she felt ok knowing that my brother and I were together and safe.
In 2004, you joined the New York City Ballet's corps de ballet. For those of us unfamiliar with ballet terms, could you tell us what it means to be in the corps de ballet? How did your day-to-day life change when you went from being a student of the School of American Ballet to a member of the company?
When you are picked from the school to be an apprentice with the company, you are at the top of the class, the creme of the crop. Being an apprentice also means that you are at the botttom of the company. You are on a trial period to see if the director likes how you fit in with the rest of the company. If you pass that test, you're hired to be in the corps de ballet, which means "body of the ballet". It is the group of dancers that you see dancing either behind the soloists or the principals. It is the dancers that carry the heart and soul of the ballets. Without the corps de ballet, the ballets would be nothing. Your day to day schedule at the school is not crazy busy but very high pressure. The schedule as a corps de ballet of New York City Ballet, I believe, is the hardest schedule of any dancer I have ever encountered. You are not able to pick and choose what you rehearse and what ballets you will be dancing in; you can rehearse up to six and a half hours a day and perform up to four ballets a night, six days a week. I am in awe of what the ladies of the corps de ballet can do and accomplish. They are the most talented dancers I have ever seen. They can dance in sneakers, character shoes, and pointe shoes all in one night. I wish they all had personal assistants to get them lunch and dinner so they could just rest on their breaks. They are the dancers that inspire me everyday to work as hard as I can.
Two years later, at 19, you were cast as the lead in Swan Lake. Tell us about that moment in your career. Did you feel an enormous amount of pressure? How did you put your anxiety aside and embrace the role?
That was the beginning of my career! Yes I had been in the corps de ballet for a little over a year and then boom, i was learning Odette/Odile for winter season in 2006. I honestly didn't feel any pressure, anxiety, or nerves at all; there was no time to. I had three weeks to learn and rehearse the entire full length ballet. I don't really remember ever stopping to take a breath, it all happened so quickly. Unfortunately, a day and a half before my debut, I got the stomach flu and couldn't eat for 24 hours before I went onstage but I didn't let that stop me. I couldnt miss this chance. Swan Lake has been very favorite ballet since I was 10; I practically knew the choreography already from performing them in recitals when I was younger. But this was a whole different ball game. I didn't feel like I had to prove anything or that this was my only chance. Peter Martins (NYCB artistic director) saw something in me and knew I could do it, so that gave me the confidence I needed. Since then I have performed it many times and to this day, the final moments of the ballet are my favorite moments I have ever been on stage.
Last year, you suffered a back injury and were forced to take eight months off from dancing. How did the injury happen? Tell us about those eight months; how did you work through it? Looking back, what did you learn from that difficult period?
I got to that point in my career where everything was happening at once; it was like a big hurricane but it was all good exciting things. I was at that point where I was performing in 11 ballets in one week. It was truly the most dancing I have ever done. I was strong and confident and felt on top of the world, or so I thought. My personal life was stressful at the time and that was spiraling a bit out of control. Needless to say, I had way too much going on. My body was not being looked after and cared for properly and I was rehearsing way too much. It happened on a Sunday afternoon during a rehearsal, I landed from a jump and my back crumpled. I was too tired to hold myself up with my legs so the pressure went into my back and it strained very very badly. But the worst part is that I kept going and didn't tell anyone I was hurt. That went on for two weeks until I finally had to leave the stage during a performance and not return. That was last May, a year ago.
The next eight months were the most trying months of my life. For the first four, my physical therapist and I were trying to find a solution to the injury, a answer, a quick fix. We went to five doctors, a neurologist, a pain management doctor, bone specialist, back specialist, you name it, I went. At one point, I was getting injections into my rib and spine because we thought my rib was dislocating and causing the muscles to spasm. Every three weeks I would be getting over 70 injections into my back. I start tearing up just thinking about it. Long story short, we didn't find anything substantial and I remember saying to myself, just stop. Stop doing this to yourself; you are putting more stress on your body while not figuring out what's wrong. I felt very lost in every aspect of my life. Thoughts were in my head such as "Will I ever dance again?", " How will i recover from this?", " Will people remember me?". I didnt know who I was without dance. For the first time in my life, dance was completely taken away from me and it was the most scared I have ever been. Some where around the four and a half month mark, I turned a corner and needed to be inspired again. I knew if I didn't get out and start living my life as young 26-year-old artist living in New York, I would never get back to where I was. I found myself with out dance. I get choked up thinking about it because without this injury, I wouldn't be who I am today. It allowed me to see the world and experience life like I have never been able to before. I went out and saw something in the city every night. I started writing, taking photos, documenting everything. I started hanging out with friends I hadn't seen in years but live in the same city. I allowed myself to just be. As that was happening, my back didn't hurt anymore and I started seeing an exclusive sports physical therapist, which happened through connecting with someone I met, by chance, at a gala event. Needless to say, everything started to fall into place. It took a lot of hard work, persistance, a strong group of friends, and a team of therapists to get me back. That saying,"Everything happens for a reason", I am the poster child for it. Returning to the stage in January was the happiest iI have ever been in my entire ten years working at New York City Ballet. To have lost it all and not know if I would ever make it back, with doctors telling me they were "mystified" by my injury, I have never been more grateful to be the dancer I am. I am not the same dancer I was a year ago; I am a more apprectative, passionate, giving dancer than ever before. I am a smarter athlete as well as a more complete artist. After being exposed to every single artform on my time off, I am able to bring all that wonder and beauty back to the stage. I carry it all with me everyday I walk into the studio. There is not a day that goes by where I don't thank the universe for giving me such an incredible gift of expression to share with the world. I truly don't regret a moment of those eight months; without them, I wouldn't be as strong as I am today: a strong athlete, a strong artist, a strong human being. You learn from every experience you go through in this life. I cherish those dark dark days where I didnt see the light at the end of the tunnel. It's those moments that make finding the light all the more beautiful.
Walk us through a typical day in the life of Sara Mearns (or perhaps a week if that would make more sense for you?).
A typical day for me during performance season starts off with me waking up around 9:00. Let me rephrase that: trying to wake up around 9. I don't usually have to shower in the morning because I take late ones after the show at night but i do turn the shower on to create a steam room affect while I stretch in my apartment. I make it out of my apartment around 9:45, walk my puppy to the theater, pick up my dance clothes from my dressing room and run off to class at 10:30 at a studio called "Steps on Broadway" while grabbing a cup of coffee and yogurt from Starbucks on the way. Ballet class is usually 90 minutes, although sometimes I have to leave early because i have rehearsals back at the theater at 12. From then on, I am at the theater, possibly up to six hours rehearsing. This does not mean I am dancing non-stop for six hours but I will probably have four hours of rehearsals during that time, then in between, I am either sewing pointe shoes, getting physical therapy, putting my feet up, or grabbing a quick snack to keep me going. Rehearsals end at 6, to give people time to get ready for the show at 8. Depending on what time I go onstage, I give myself three hours to do hair, makeup, warm up, sew pointe shoes, and get changed. Typically I am in the last ballet of the night, so i don't get done until 10:30 or later. I then take a shower in my dressing room, stretch, and leave around 11:30, at which time I have to find dinner. Notice I didn't mention anything about lunch. I prefer not to eat meals during the day; I like to eat small things throughout the day and I always keep snacks, fruit, liquids, nuts, etc. in my dressing room. So by the time I have eaten dinner and cooled down from the show, it is 1 am and I climb into bed. That's why I say I try to get up at 9 am the next morning.
As a ballerina, you embody what so many little girls around the world dream of becoming one day. That has to create a certain feeling of responsibility! How do you manage that when meeting fans and even in your personal life?
I have to admit, I don't think of it as a huge responsibility. It is an honor and a dream come true to be in this position. Deep down, I am still that little girl in South Carolina dreaming big and wanting to be Natalia Makarova. That will never go away. It feels natural to me to want to meet young ballerinas, inspire them, and pave the road for them. So far I am managing it pretty well and I don't see myself getting tired of it. Dancing is my life and I only hope that there are many more young ballerinas out there that feel the same way. I always say that my career and my job is not work to me: it is my passion, my love, my soul.
What do you believe is the biggest misconception about ballerinas?
I believe the biggest misconception is still that we have to be on a strict diet and that we are weighed. I am proud to say that we are in an era where people don't want to watch stick figures jumping around the stage. It makes the audience feel uncomfortable. Yes, there are times where I eat healthier than others, but to say that I am constantly watching what I'm eating and counting calories, is total fiction.
With rehearsal, performances, travel, and more, how do you strike a balance between your personal and professional life?
I have to admit, up until the beginning of this year, I was not doing so well in this department. For the last ten years, it has been all about my career and not really having a life outside of it. I have had my share of relationships, friendships, etc., but they really didn't get a fair shot of surviving with my career. My injury really turned that all around. I had so much time on my hands that I had to create a personal life from scratch and I have been able to continue it alongside my performing and traveling. Actually, my life is so much fuller and richer now that I have created all these different levels in my personal life, which I can bring to the stage every night. I also owe it to growing up and being confident in yourself which, in turn, frees you to open up your mind and explore out of your comfort zone.
You became a principal dancer for the New York City Ballet five years ago. Where do you see yourself five years from now? Any major goals you're still working towards in your career?
This is a bittersweet question for me because, before my injury I was always focused on the future and not living in the moment, focusing on what is here and now. Of course, I plan my year with performing dates and projects but there is now a happy medium where I can plan but also live out every moment. I'm not sure where I see myself in five years and I certainly never ever expected I would have experienced and accomplished what I have in the past five years. Working with Paul McCartney, who would have thought?! I do have one major goal and that is to perform the role of Juliet. I don't know where, when, or how yet but I am starting to explore my options. All other goals are still forming and require collaborating with other major artists from other artforms.
What advice would you give to your 23-year-old self?
It's not the end of the world. You will find love in so many unexpected places and you will fall hard, but embrace it and learn from your mistakes. Love has us make some very stupid decisions, but don't let it get the best of you. You are maybe the most passionate person I know, and that will make you very vulnerable. Find that someone that will love you for who you are and for the passion you have for your career. Lastly, stop chasing, let them chase you. Don't be an option, be the only one.