Although it's widely lauded as the best season by most people, fall always seems to disappear into winter all too quickly. Make the most of your remaining autumn weekends with this guide to the four best fall getaways in the Northeast: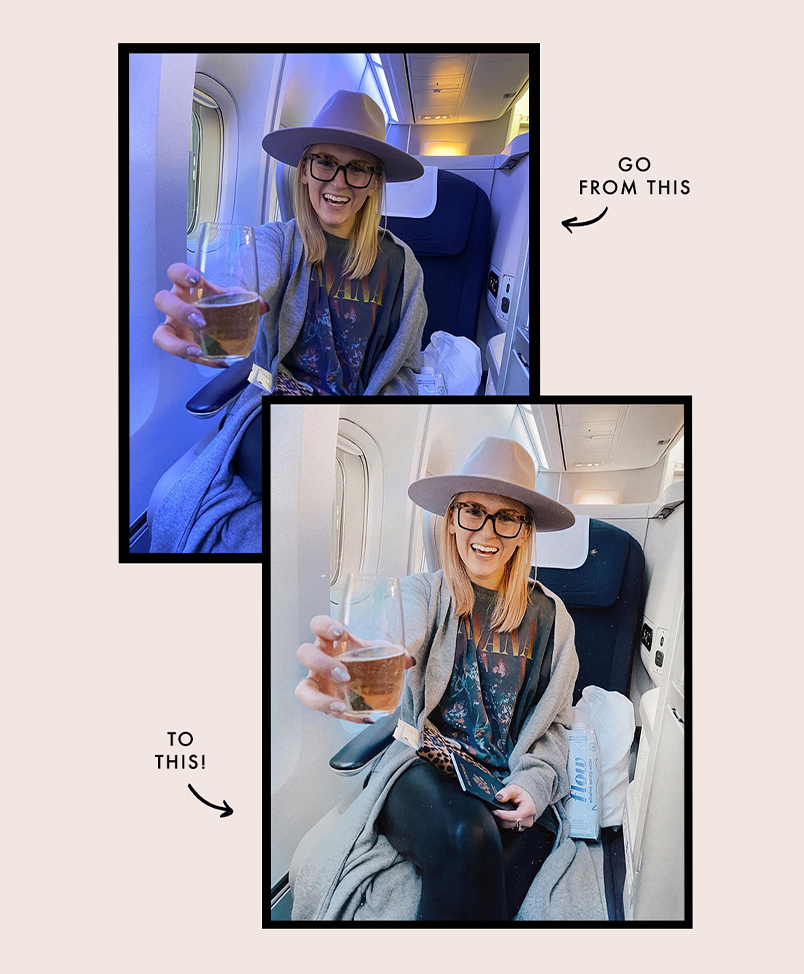 Want to style, shoot, and edit your photos perfectly every time?
We're sharing our secrets to photo editing in our all-new online course, Mastering Photo Editing On Your Phone. Enrollment closes on Thursday, so grab your spot now!
Hudson Valley, NY
An area replete with mountains, green space, wineries, distilleries, and some highly praised restaurants, The Hudson Valley comprises many different towns, some of which are only about an hour from New York City. Although the Shawangunk Mountains are most well-known among rock climbers, hikers can enjoy a great view of the fall foliage via the mountainous trails. Hike the Hudson Valley recommends hikes in the Shawangunks and elsewhere in the Valley for those looking to get outdoors. After a long day on the mountain, reward yourself with a tasting at Brotherhood Winery, which brands itself as America's oldest winery.
Interestingly, the Hudson Valley is also home to quite a bit of art. Storm King Art Center boasts an Instagram-friendly sculpture park, while Dia: Beacon houses the likes of Andy Warhol and Cy Twombly (if modern art is more your thing). The farm-to-table movement takes on a new meaning in the Hudson Valley, where restaurant chefs make use of the area's abundance of farms.
When you get hungry, consider yourself lucky if you're able to score a reservation for the tasting menu at Blue Hill at Stone Barns (you can reserve up to one month in advance). For a more lighthearted atmosphere and less fancy food, hit up Lil' Deb's Oasis, a Latin-American kitchen and bar.
Newport, Rhode Island
Although typically thought of as a summer destination due to its beaches and nautical vibe, Newport has much to offer those visiting in the fall. Wine lovers will appreciate the harvest festivals held by Newport Vineyards (October 27-28) and Greenvale Vineyards (November 10).
In a nod to the town's coastal backdrop, Bowen's Wharf Seafood Festival also takes place each October. The town's iconic Cliff Walk is quite pleasant in autumn, passing by the stunning mansions of Newport's gilded age. After finishing the cliff walk, stick around to tour the mansion's interiors and get a taste of the good life. Before the weekend is over, be sure to grab a meal at local mainstay, The Black Pearl, featuring a menu packed with all manner of seafood favorites.
Bar Harbor, Maine
Bar Harbor is a veritable leaf-peeping paradise during the fall months thanks to nearby Acadia National Park. Its coastal location also provides unique autumnal activity options such as whale watching. Definitely do a hike in Acadia National Park and keep in mind that there are many lakes in and around the park, meaning that you can also paddleboard and kayak.
Bar Harbor's Main Street is filled with quintessential mom-and-pop stores that invite you to browse for hours. Since you're in Maine, make sure to knock back a blueberry beer at Geddy's and a lobster salad or roll at Jordan Pond House.
Manchester, Vermont
With its storybook white steeple church, many local shops and restaurants, and fall foliage, Manchester is an autumnal dream. Outdoor sites for adventurous weekend travelers are in no short supply either. At Bromley Mountain, visitors can ride the ski lifts (yes, even in the fall!) over the trees to admire the colors of autumn. The inviting Battenkill River practically urges you to rent a kayak, canoe, or tube.
After all that physical activity, try a crafty one: glass blowing at Manchester Hot Glass. Just be sure to call and book a class in advance. Don't leave town without tucking into a meal at The Chantecleer, a French restaurant in a remodeled former dairy barn that brings the term "rustic chic" to a whole new level.
Where is your favorite place to go in the Northeast in the fall?