Each bride is different, but each deserves to have a bachelorette weekend uniquely tailored to her interests that she can enjoy with her best friends. It can be tough to decide where to throw a bachelorette bash, so here are five of the most popular cities to have one, and things you can do in each one: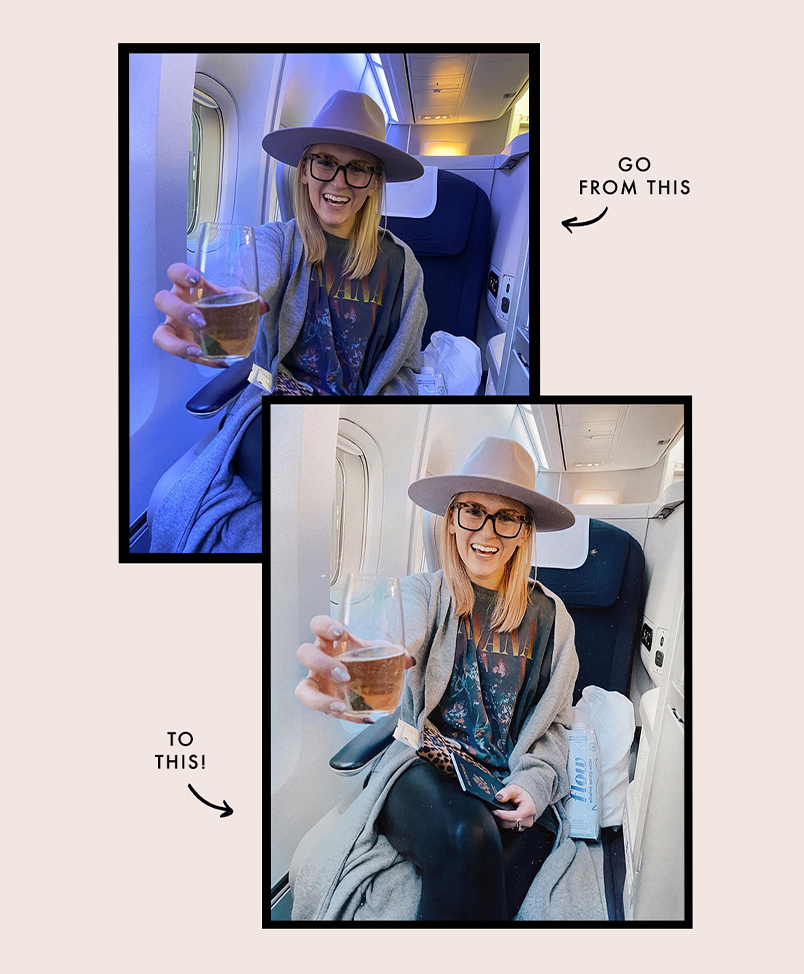 Want to style, shoot, and edit your photos perfectly every time?
We're sharing our secrets to photo editing in our all-new online course, Mastering Photo Editing On Your Phone. Enrollment closes on Thursday, so grab your spot now!
Miami for the beach-loving bride.
Miami is probably best known for its legendary South Beach, which is home to parties day and night. However, if you're looking for a quieter option with pristine beaches, consider staying in the city's North Beach area.
The Wynwood neighborhood provides plentiful restaurants, art galleries, and nightlife outposts. Make a stop at the delicious Asian fusion eatery, KYU, and don't miss the Wynwood Walls for works by some of the world's greatest graffiti and street artists. With that said, South Beach is still a tried-and-true destination for clubbing. Be sure to head to Wall Miami for party vibes and great DJs.
READ: The Everygirl's Weekend City Guide to Miami, Florida
New Orleans for the party-loving bride.
Bachelorette parties have long been known as chances to let loose with your girls. And what better place to do just that than amidst the blooming magnolias and bustling streets of NOLA?
Thanks to the city's reputation as a weekend getaway for Southerners, there is no shortage of trendy hotels, restaurants and bars. Check in at Ace Hotel or Hotel Modern, both just steps from the city's famed French Quarter party district. The neighborhood's Bourbon Street provides a wealth of options for food, drink and fun. Owned by none other than everyone's favorite heartthrob, Channing Tatum, Saints and Sinners is not to be missed for the yummy Cajun food and creative cocktails. If you're in the mood for a more formal meal, try Commander's Palace for high-end Southern fare in a pretty blue building. Gear up for a trip to Tropical Isle, home of what claims to be New Orleans' most powerful drink. Last but most certainly not least, hit up the famous Café du Monde for the beignet and coffee cure to all your hangover woes.
READ: Where The Locals Eat in New Orleans
Austin for the outdoors-loving bride.
Known for its laid-back and artsy vibe, Austin also has much to offer brides looking to spend some time outdoors due to its relatively warm climate and access to natural scenery. Go tubing on the Guadalupe River (bonus: you're allowed to drink while floating along!). As Austin is a city much lauded for its food trucks, be sure to check out the mobile Mexican and barbecue offerings while you're in town. Veracruz All Natural serves fresh appetizers and tacos (including great breakfast ones).
Rainey Street is the party epicenter of Austin where you can toss back drinks at unique venues like Container Bar, a multi-level bar constructed of shipping containers. When it comes time for some movement, there are tons of options for hikes in and around the city. If your girls are up for a challenge, definitely check out River Place Nature Trail, a five-mile hike featuring elevation, interesting rock formations and waterfalls.
READ: The 10 Most Instagrammable Spots in Austin
Nashville for the activity-loving bride.
Nashville has really taken off in popularity over the past few years — both as a destination for bachelor and bachelorette parties as well as just for general travelers. Book The Union Station Hotel for your crew in order to ensure convenient access to all that Nashville has to offer. Try Butchertown Hall for some gourmet Tex-Mex offerings and a beer garden.
Nashville Pedal Tavern, otherwise known as "Nashville's Premier Party Bike," rents out 15-person bikes which you and your crew can pedal around to see the city while enjoying the beverages of your choice (it's BYOB). For some fun and games, Pinewood Social lets you choose from bocce ball, bowling, and a swimming pool (but who's stopping you from taking part in more than one?). There's also a bar housed in an Airstream trailer. Finally, Honky Tonk is a must-do for live music and dancing. The multitudes of other bachelor and bachelorette parties that you'll see there would probably agree.
READ: The 10 Most Instagrammable Spots in Nashville
Charleston for the food-loving bride.
In addition to the beauty of its antebellum South architecture, Charleston has also become a destination for foodies in recent years. Serving only food indigenous to the South, Husk has experienced such wild success in Charleston that it now boasts locations in three other cities. Butcher & Bee serves healthy fare right off the boutique-laden King Street, perfect for a post-lunch afternoon of shopping. For a blast from the past, head over to Prohibition for cocktails and live music (note: musical performances change based on the day of the week and do not occur every night).
READ: Girls' Weekend Guide to Charleston, South Carolina
What cities would you recommend for a Bachelorette party?