You know that feeling when you pull your new blouse out of the laundry only to discover your button-down is now button-less, your skirt has started unraveling at the seams, or worse — your denim faded to a new color entirely (along with the 6 other shirts you washed with it)! You're familiar with this emotion, surely — it's probably up there with Monday morning iPhone alarms and dealing with 20 degree weather in the spring.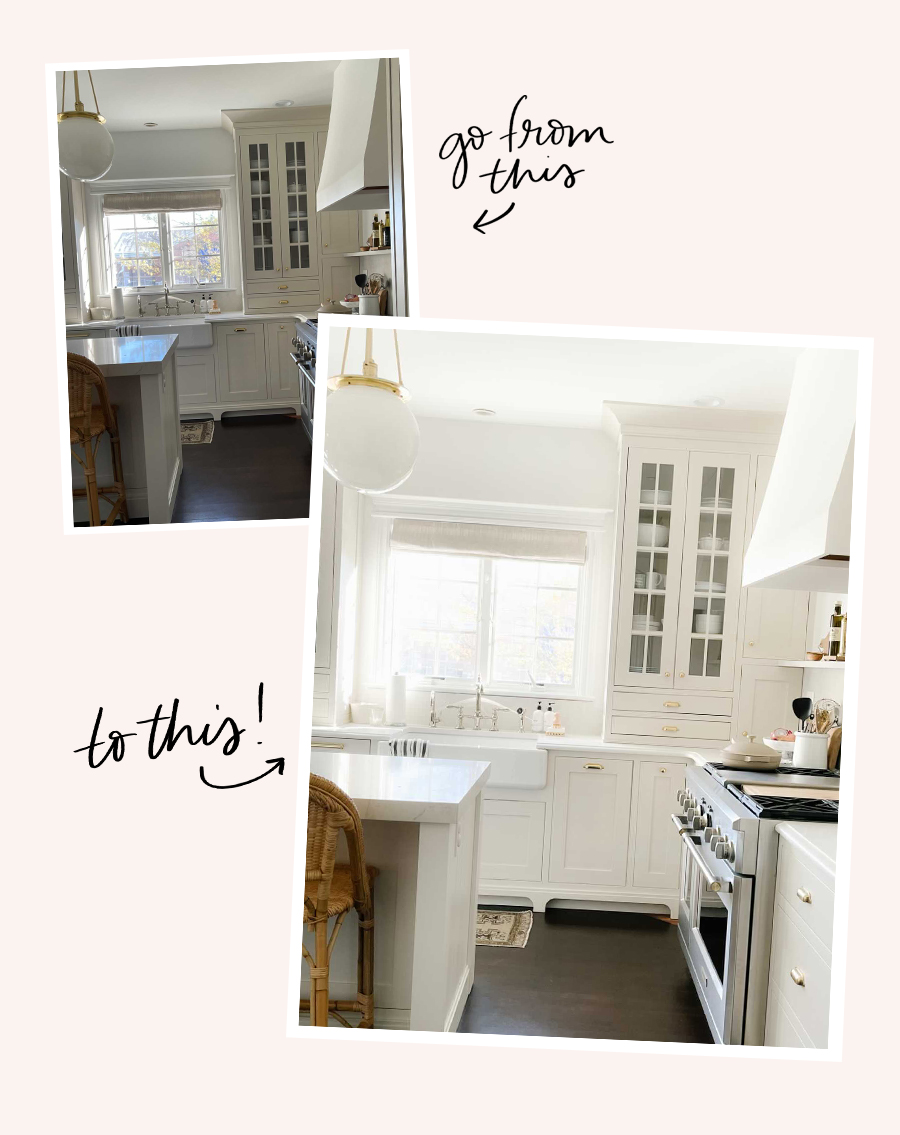 NEW! The Everygirl Presets for One-Click Editing
We just launched mobile Lightroom presets, available for download right now! A beautiful photo is literally just a tap away. And with nine different styles from moody to ultra bright, you'll have endless editing options.
GRAB THE PRESETS >
We knew there had to be a method to this madness. For many of us, stores like H&M, Zara and Forever 21 provide access to on-trend clothing at a price we can all stomach. But what good is a $20 blouse purchase when it only lasts one use? Is there a way to tell which items will withstand the test of time or whether your money would be better invested on a few bottles of 2 Buck Chuck?
Enter our friend, Lisa Butkus, TEG reader and Assistant Fashion Buyer at Ikram— a boutique once dubbed by the New York Times as High Fashion's Ambassador from the Midwest. With a resume that also boasts other brands like MaxMara and Diane Von Furstenberg, Lisa knows a thing or two about quality clothing. We had a hunch that we could learn a thing or two from her keen eye, so naturally, we asked her to take us shopping! She may have an all access pass to the most exquisite clothing in the business, but she loves a good bargain as much as the rest of us. Here are her best tips for picking out quality pieces at your favorite Fast Fashion retailers. Note taking is encouraged.
1. It's all in the seams
Turn a garment inside out to see how well it's made. Pay close attention to the security of the hems and inseams. If it's already falling apart on the hanger, it's going to be no friend of yours. Be sure to give the zipper a few test drives, especially the invisible kind that are prone to splitting at the seam!
Pay attention to the hems, and give the zipper a few test drives!
2. Steer clear of "dry clean only"
If an item under $100 has to be dry cleaned, you will end up spending more on the maintenance than it's actually worth. Certain fabrics and colors, say, a white chiffon skirt, aren't worth the bargain. A great black dress that can get several wears before cleaning, that is a smarter purchase.
3. Swap delicate fabrics for sturdy ones
Delicate fabrics like silk and chiffon may have a shorter shelf life because they won't hold up to normal wear and tear as nicely. Fabrics like jersey, cotton, poplin, and denim are more likely to keep their shape. Be cautious of knit blends— they may pill easily, so steer clear of them unless they're meant to look severely worn.
4. Load up on basics
You don't need to spend a lot of money on everyday basics, because that small hole you always find at the spot where your t-shirt meets your jeans is inevitable no matter how expensive it is. If you find a great fitting white tee or basic layering tanks, stock up! For $9.99, you won't feel guilty when they eventually become sleepwear.
5. Bet on designer collaborations
I'm an avid supporter of any and all designer collaborations (think Isabel Marant for H&M or Phillip Lim for Target). A designer won't stick their name on something that doesn't meet their quality & design standards. It also gives you the chance to own pieces from a designer you covet at a fraction of the price. When Prabal Gurung launched for Target, I woke up at 6:00 AM on a Sunday to fill up my online cart!
6. Inspect those insoles
Shoes are the workhorse of your wardrobe. They endure much more than your clothes ever need to, so when perusing the shoe racks, look for styles in materials that will look better a little broken in. For example, a microsuede could be a surprisingly better choice than a faux leather, simply because it will still look great as it becomes worn. Faux leather footwear on the other hand, declines faster than Miley's 2013 VMA performance. With high heels, be sure to inspect the insole. It should be decently cushioned with a sturdy arch.
Just because something is a good deal does not mean it's a good investment
7. Beware of "bargain mode"
Just because something is a good deal does not mean it's a good investment. If you haven't fallen absolutely head over heels with that pair of shoes, trousers, or even a
t-shirt, don't buy it. If you can't envision yourself wearing it with multiple items in your closet and to several different occasions, it's not worth your money — whether it's $2 or $200.
​Do you have any tips for shopping your favorite Fast Fashion retailers? We'd love to hear them! Comment below or tell us on Facebook or Twitter. We'll repost and retweet our favorites!